Stockholm-based up-and-coming creative Nim Kyong Ran on why she calls on Uniqlo's versatile LifeWear collection – and its philosophy – to tackle the most unpredictable of Scandinavian seasons
"Clothes should feel like an extension of me," remarks 26-year-old Stockholm-based film director Nim Kyong Ran. "As organic as skin or hair." It encapsulate what all of us, deep-down, really want from our wardrobe: ease, comfort and confidence, with a seamless touch of self expression.
Generally, we have – by necessity – our Nordic winter wardrobes on lock, and a set roster of go-to pieces for the enviable Scandinavia summer. It's the in-between months that prove harder to nail with that coveted sense of confidence and ease of dressing. And unfortunately, in our Northern European climate, those in-between months can make up more than half of the year.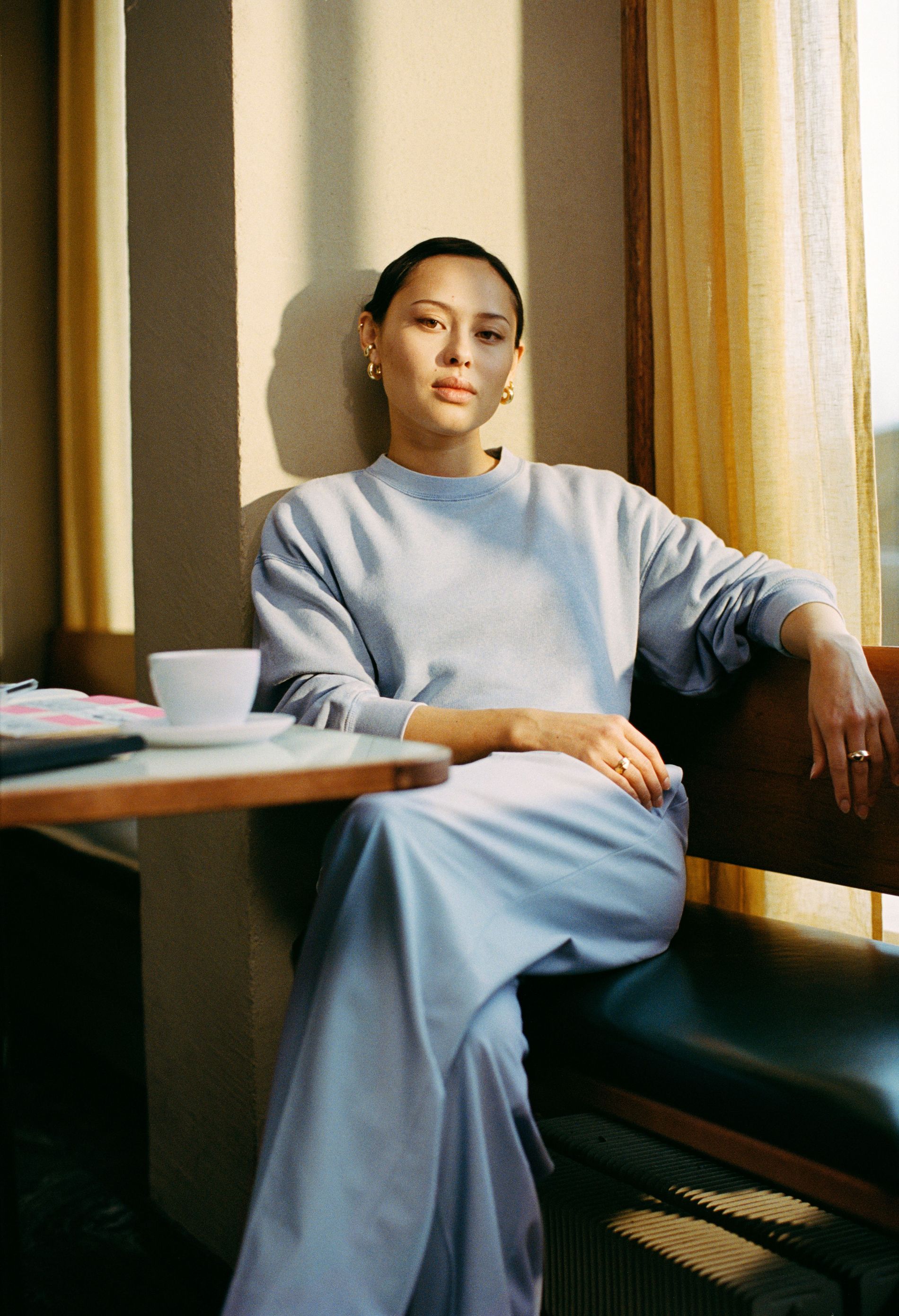 Ran, who has been awarded with Swedish filmmaking icon Roy Andersson's award for 'Best New Director', says she will "often go for clothes that allow me to feel at ease while looking sharp." So it's no surprise that she's given her stylish stamp of approval to a line-up of pieces from Uniqlo's LifeWear collection that have the versatility to carry you through the unpredictability of these between-seasons.
Inspired by the needs and activities of daily life, the LifeWear range is created with the view to improve the wearer's day-to-day through beauty, comfort and convenience. The simple and modular pieces are imbued with the brand's Japanese values of thoughtfulness and craftsmanship, which translate in the close scrutiny of every detail: from fabric and fit, to the colour, construction and finishing. And most importantly for transitional wearing, the LifeWear line-up is easily styled into our wardrobes and lives, all at a democratic price point.
For Ran, as a budding creative and self-described "huge movie buff", inspiration can strike at any time. "It can be the colour palette of old tiles in a subway station. The way someone walks on the street. An overheard sentence from the other table at lunch." Inspiration waits for no weather-inappropriate outfit, hence Ran's endorsement of the below three key categories from the LifeWear range.
---
Vogue Scandinavia's LifeWear picks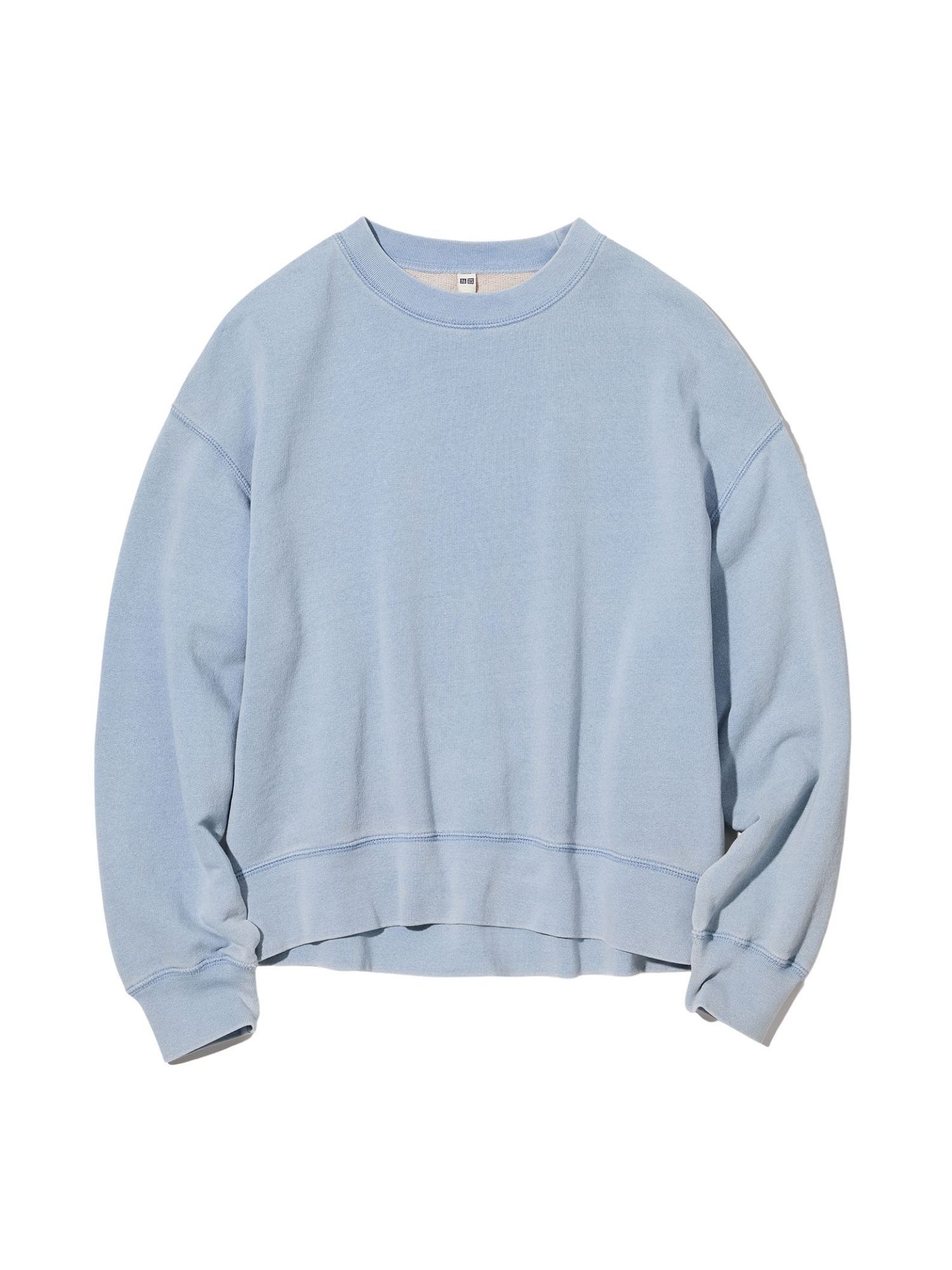 Cotton crew neck sweatshirt
Uniqlo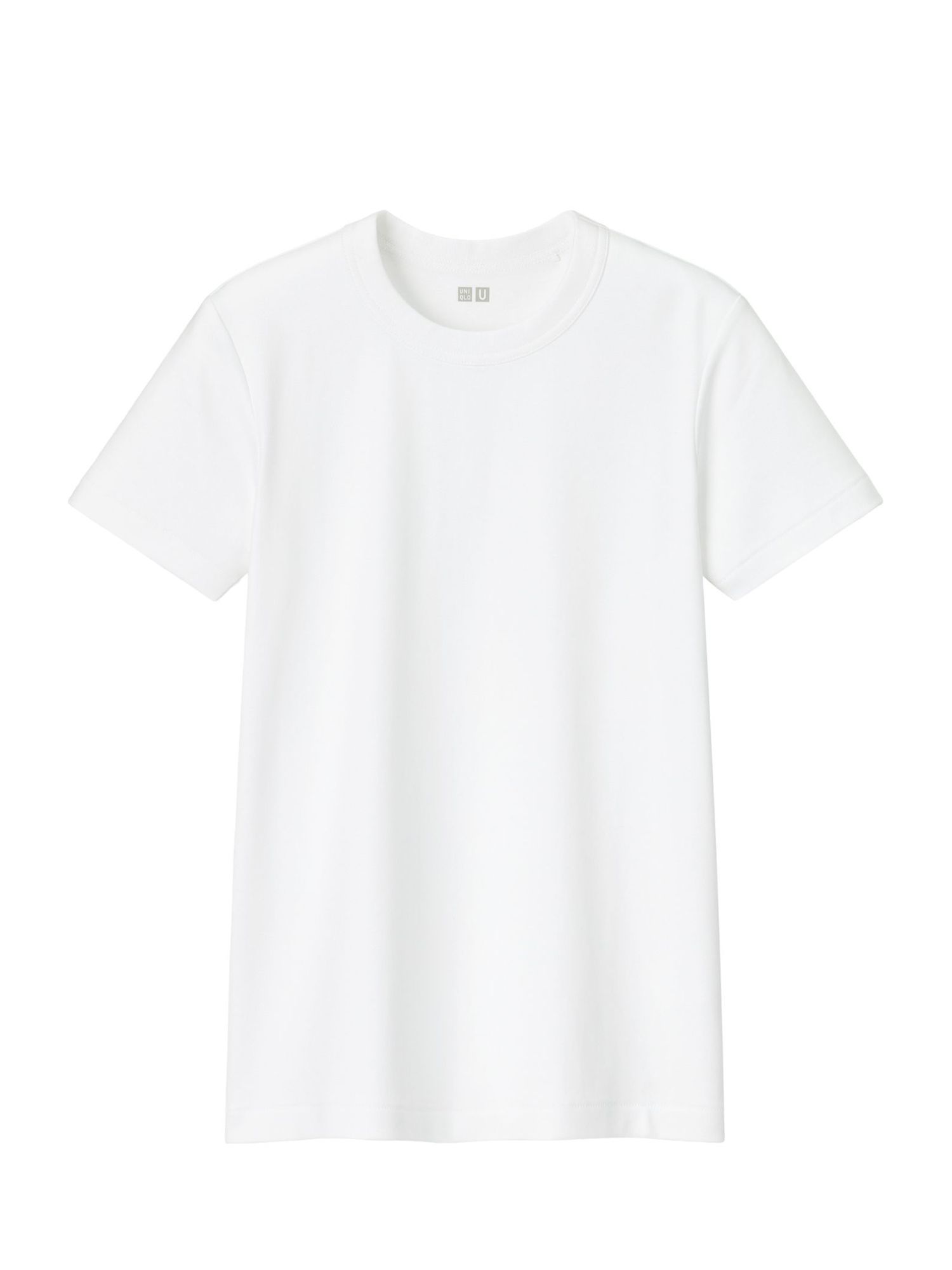 Crew neck short sleeved T-shirt
Uniqlo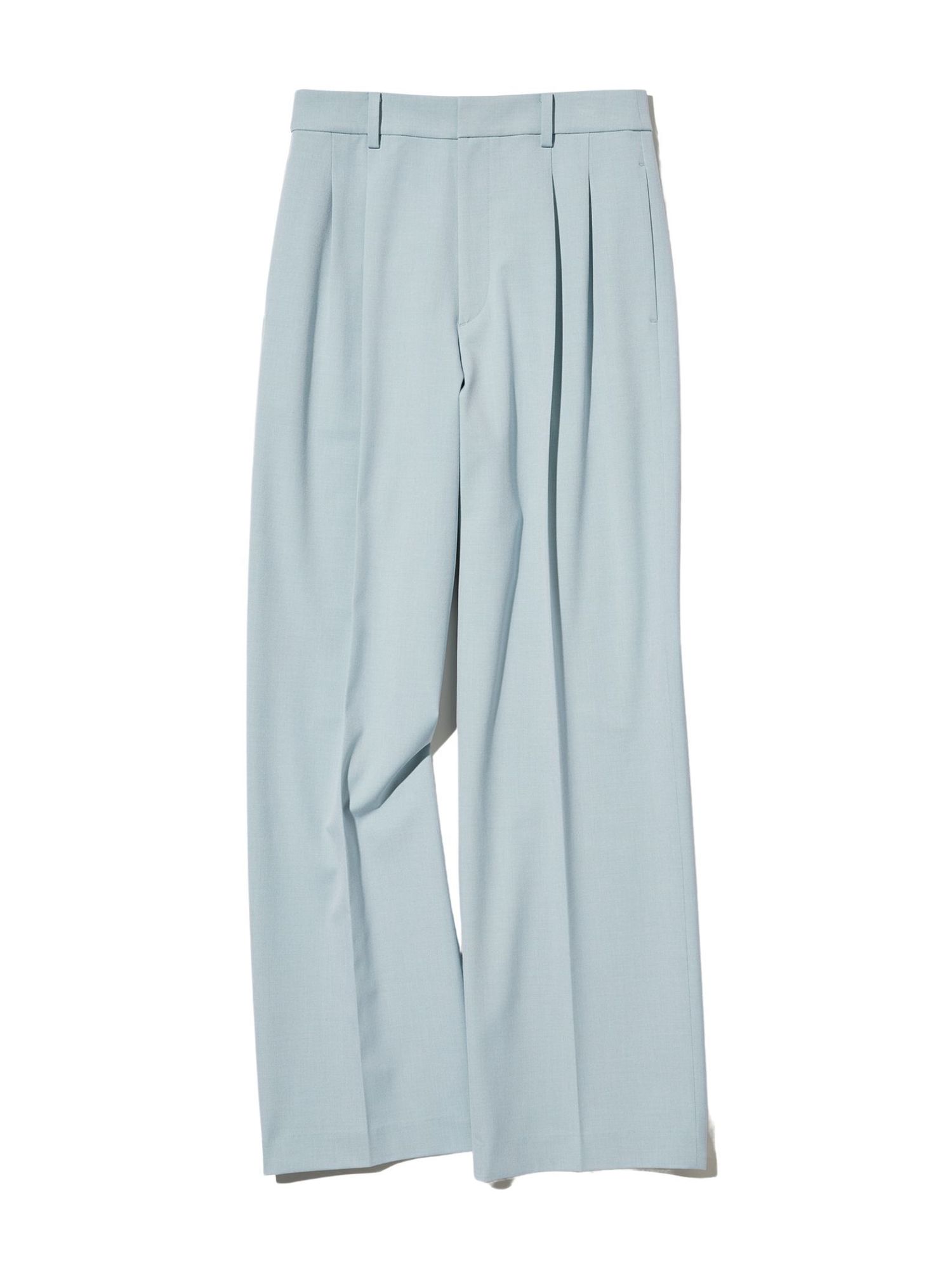 Pleated wide leg trousers
Uniqlo
Lightweight technical layers
A product of Uniqlo's clever technical approach to garments, the Ultra Light Down range is the perfect piece for when you're not quite sure which weather conditions you're facing. The featherlight layer is undetectable when slipped on under your favourite spring coats or jackets, or is perfect to shrug on over a shirt when a chill sets in. The best part? They're easily compactable into the tiny accompanying bag, so won't weigh you down when on the go.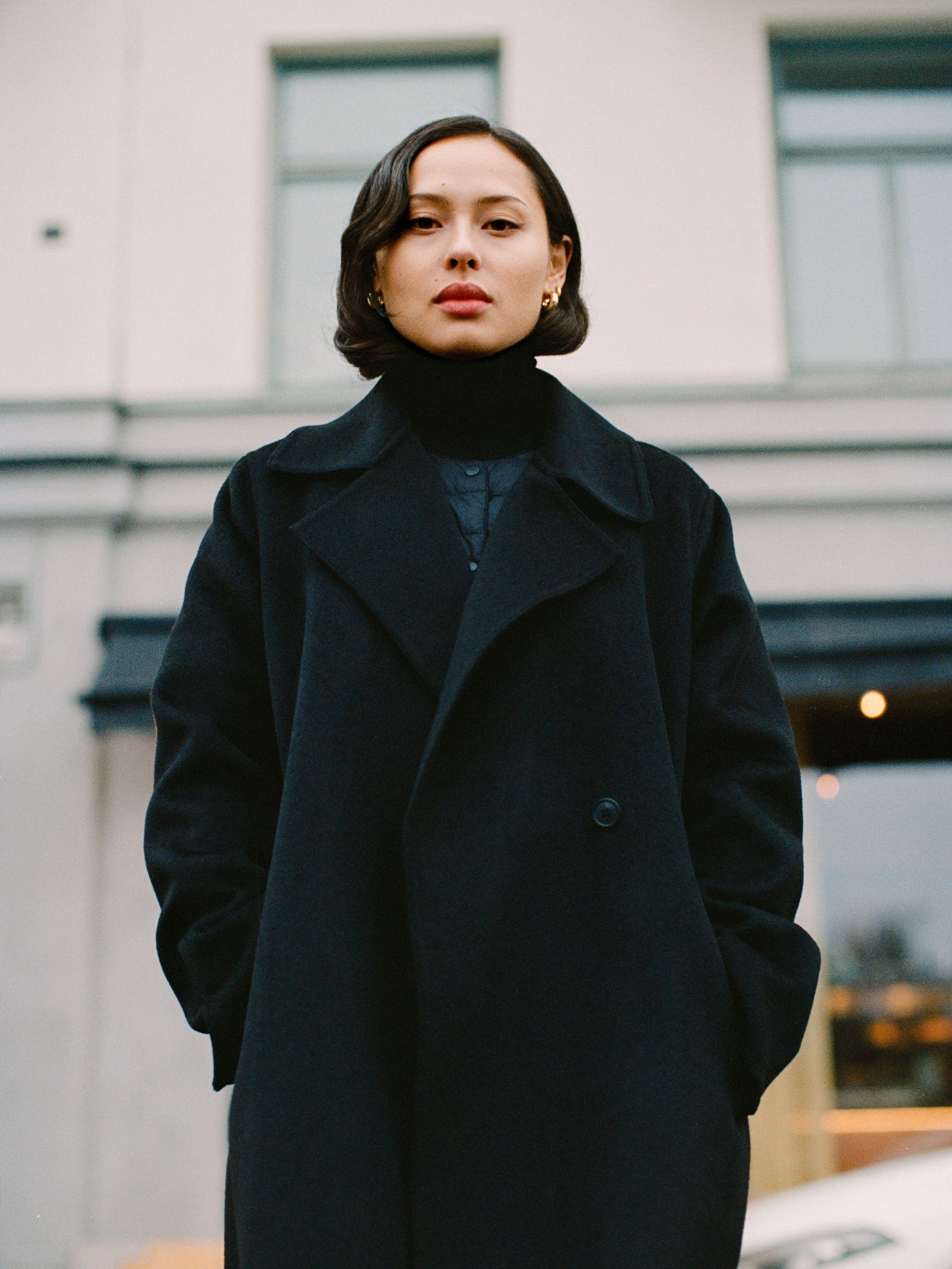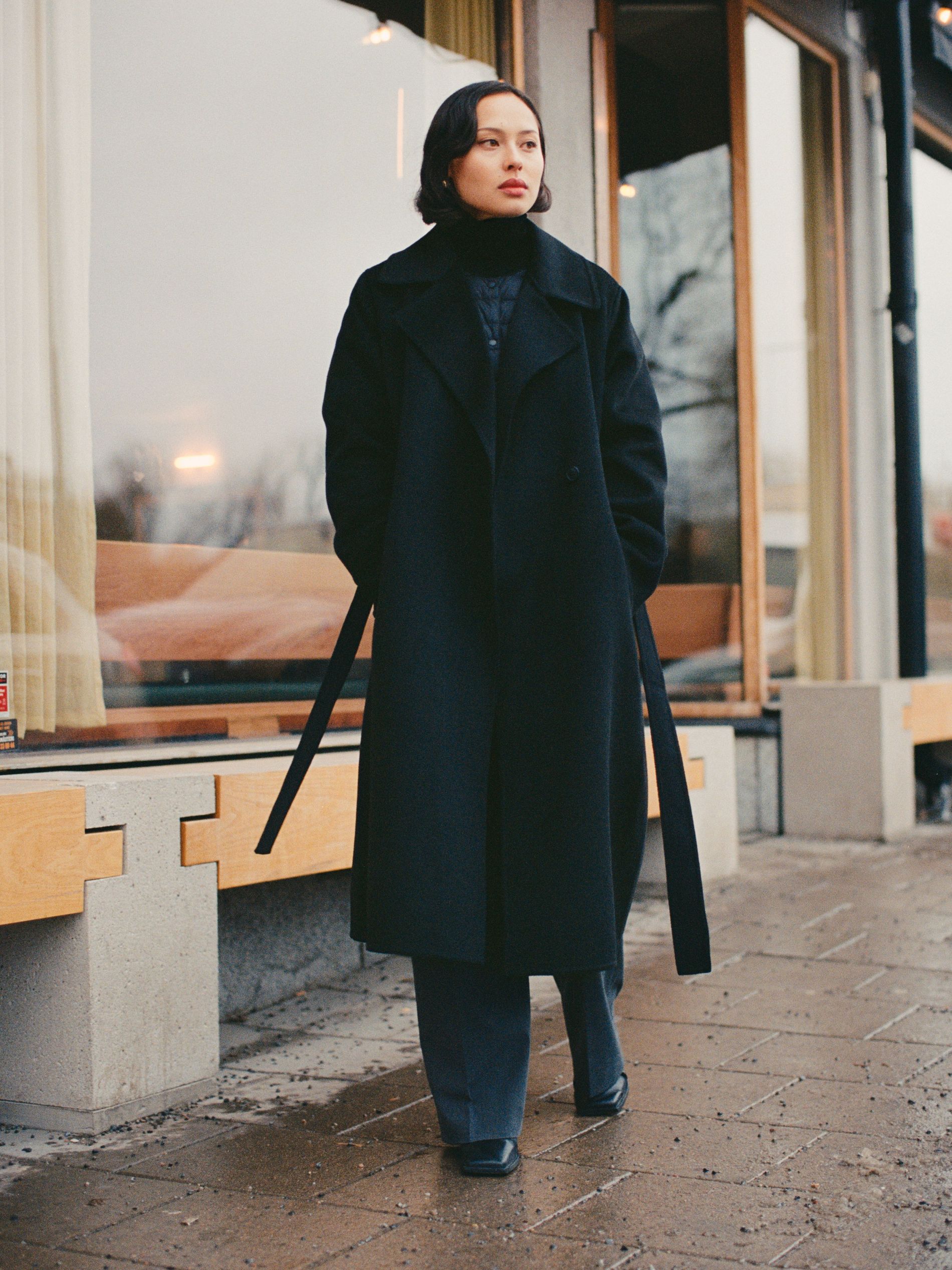 ---
Vogue Scandinavia's transitional staples - Look 1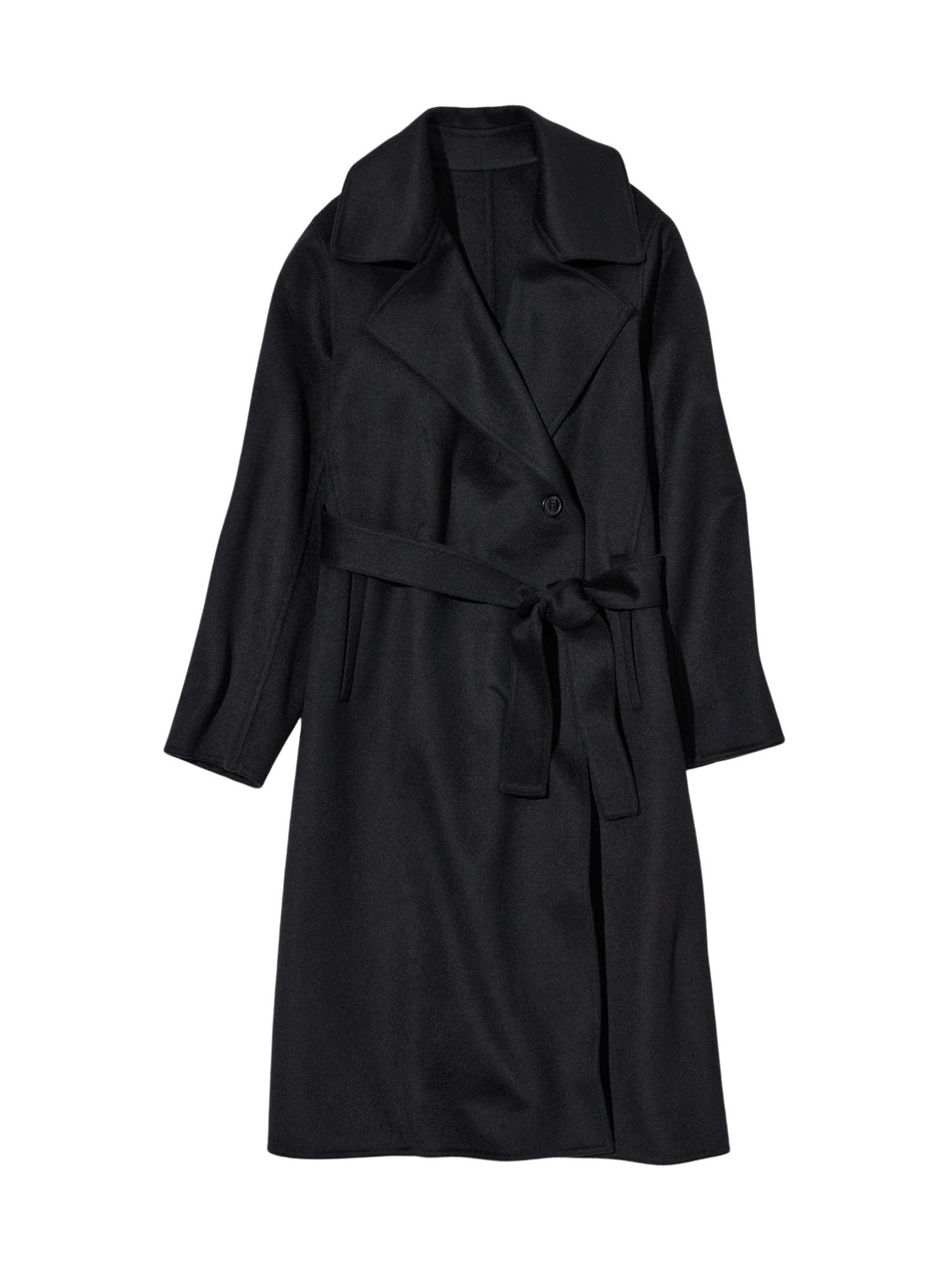 Wool Blend Oversized Long Coat
Uniqlo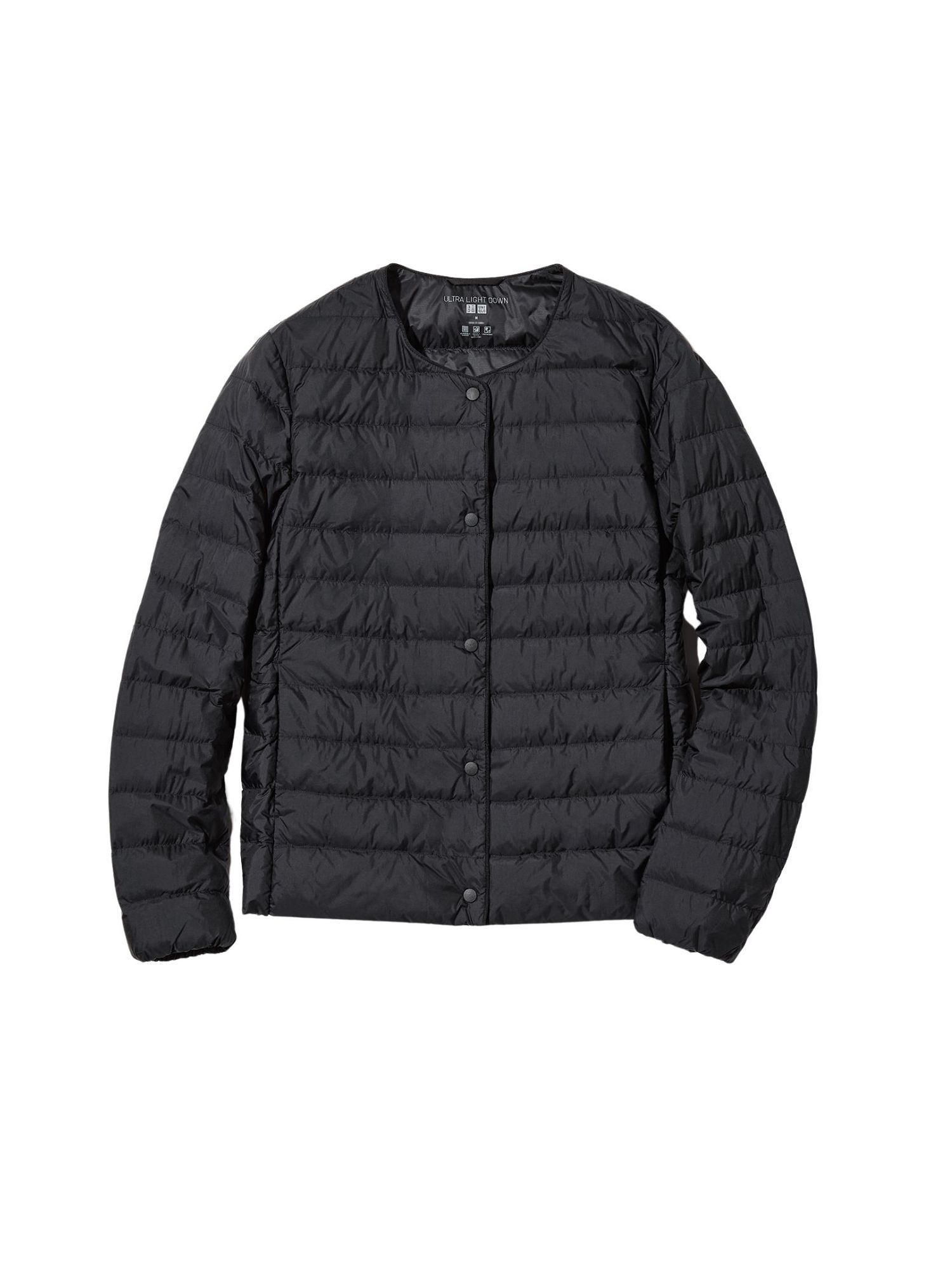 Ultra Light Down Compact Jacket
Uniqlo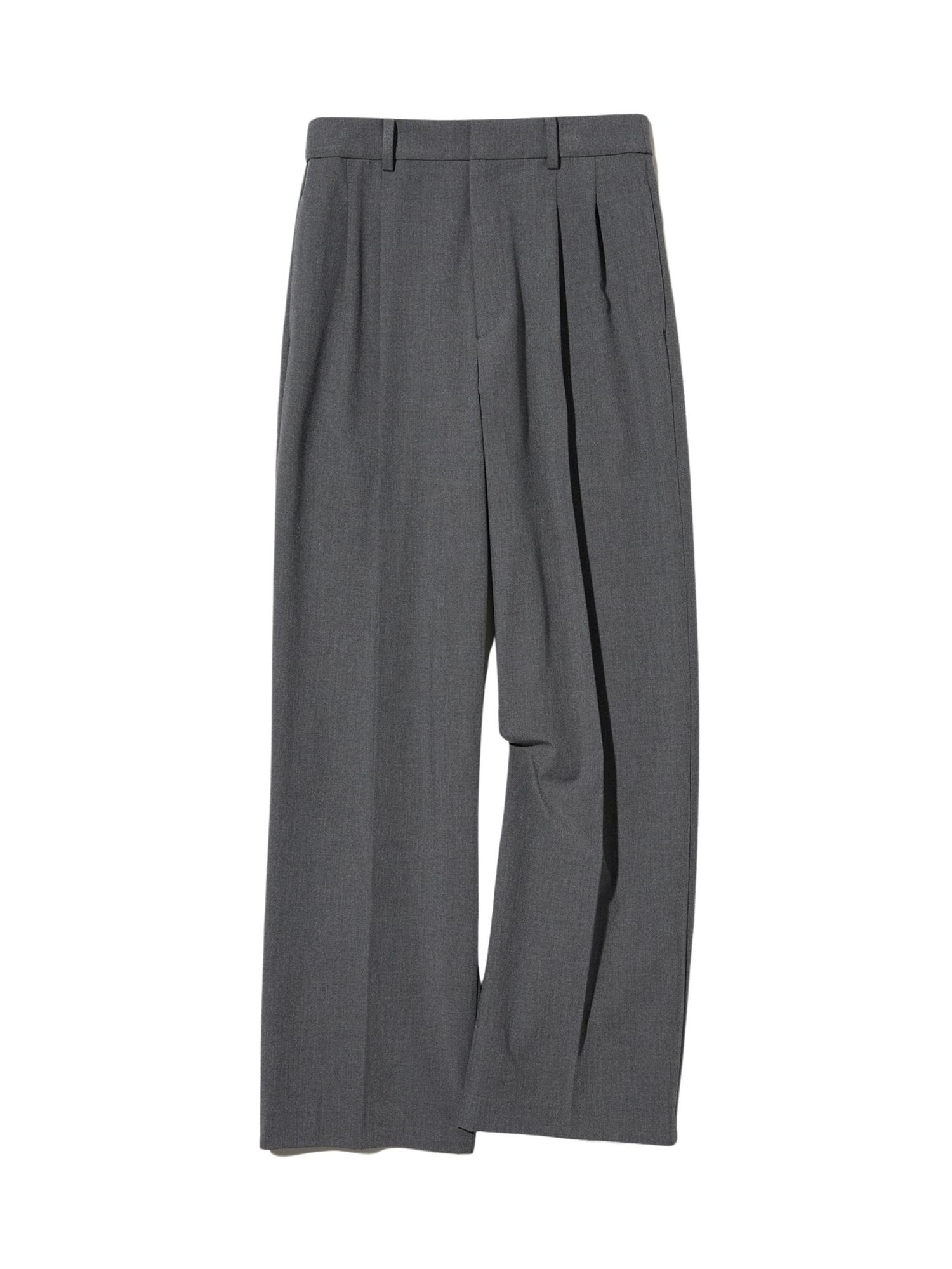 Pleated Wide Leg Trousers
Uniqlo
Extra fine merino
Dressing during the transitional seasons often comes down to the art of layering, and no piece is better for layering than a lightweight knit, made from luxurious pure merino wool. Whether spending time indoors or out, Uniqlo's fine knit jumpers and cardigans made from this ultra-soft yarn keep you cosy without the cumbersome feel of heavy layers.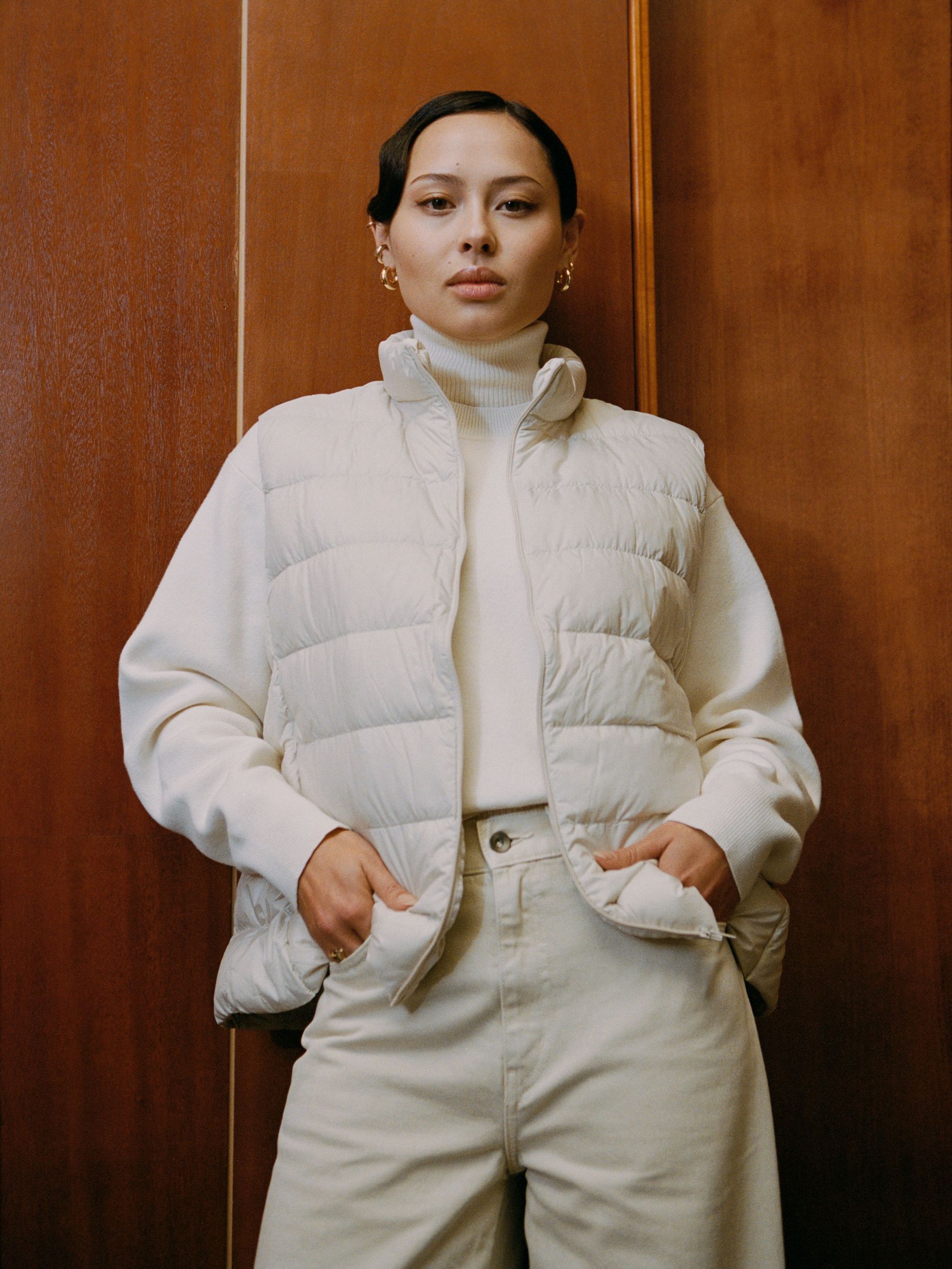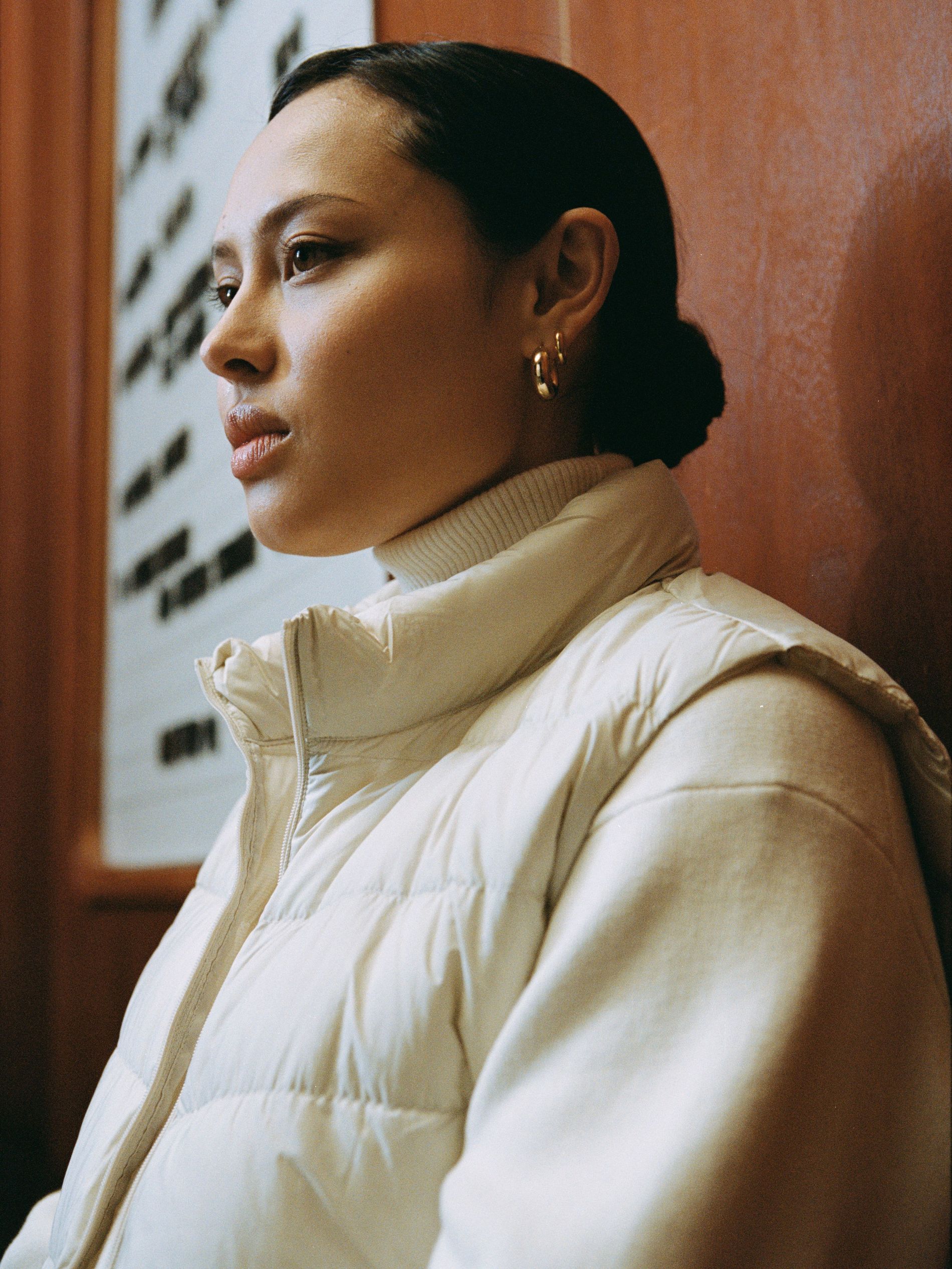 ---
Vogue Scandinavia's transitional staples - Look 2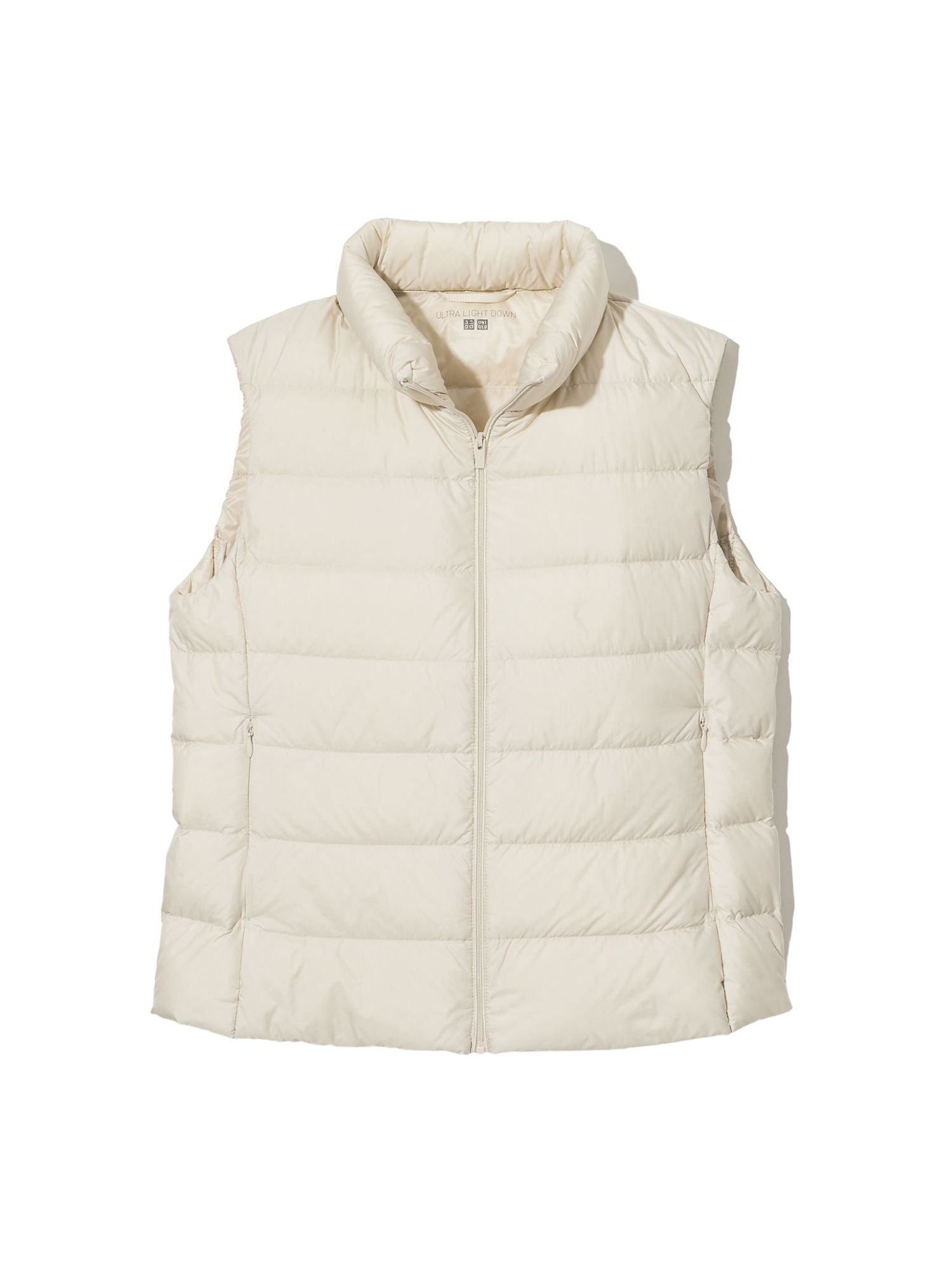 Ultra Light Down vest
Uniqlo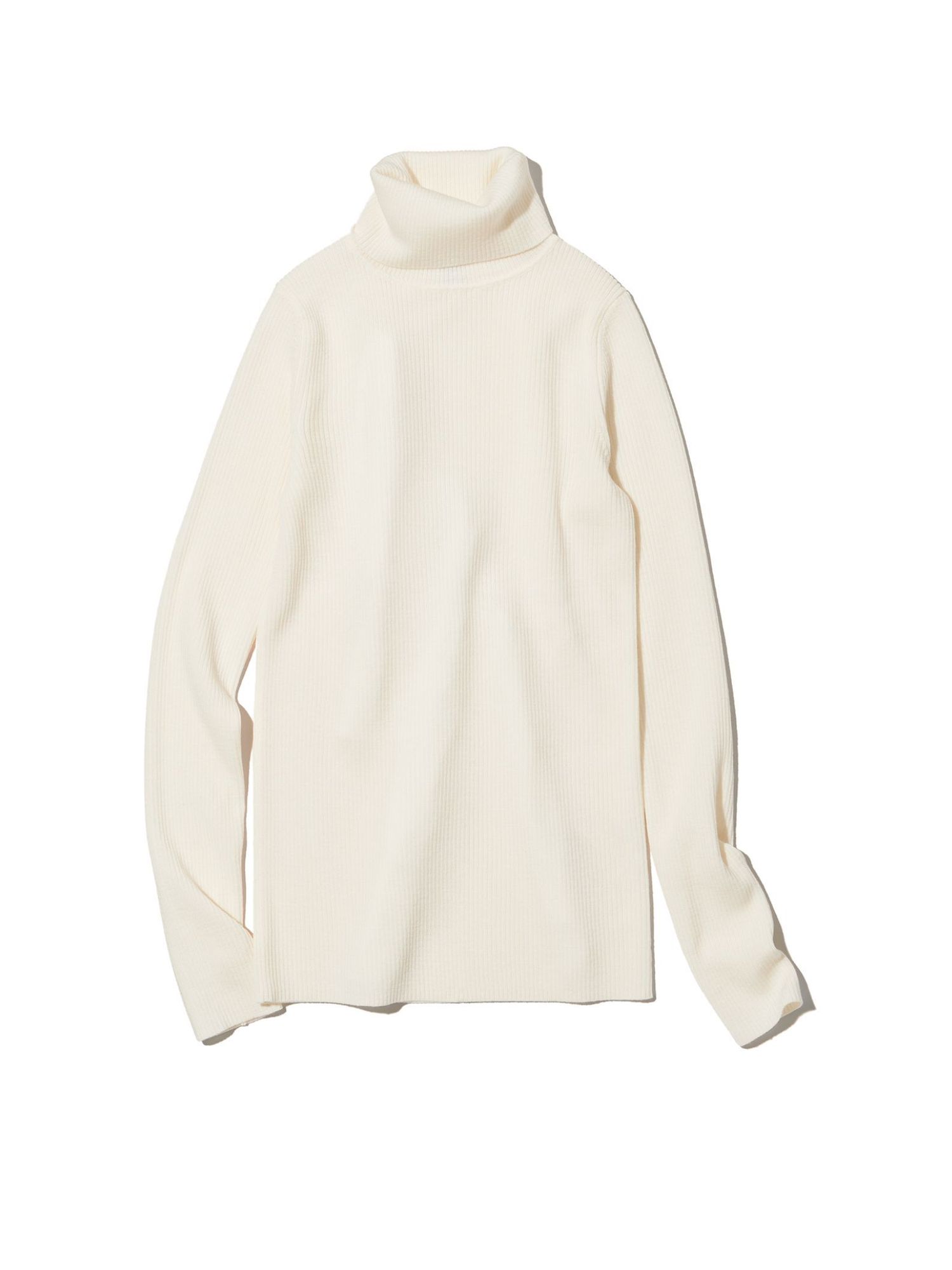 100% extra fine merino ribbed turtleneck jumper
Uniqlo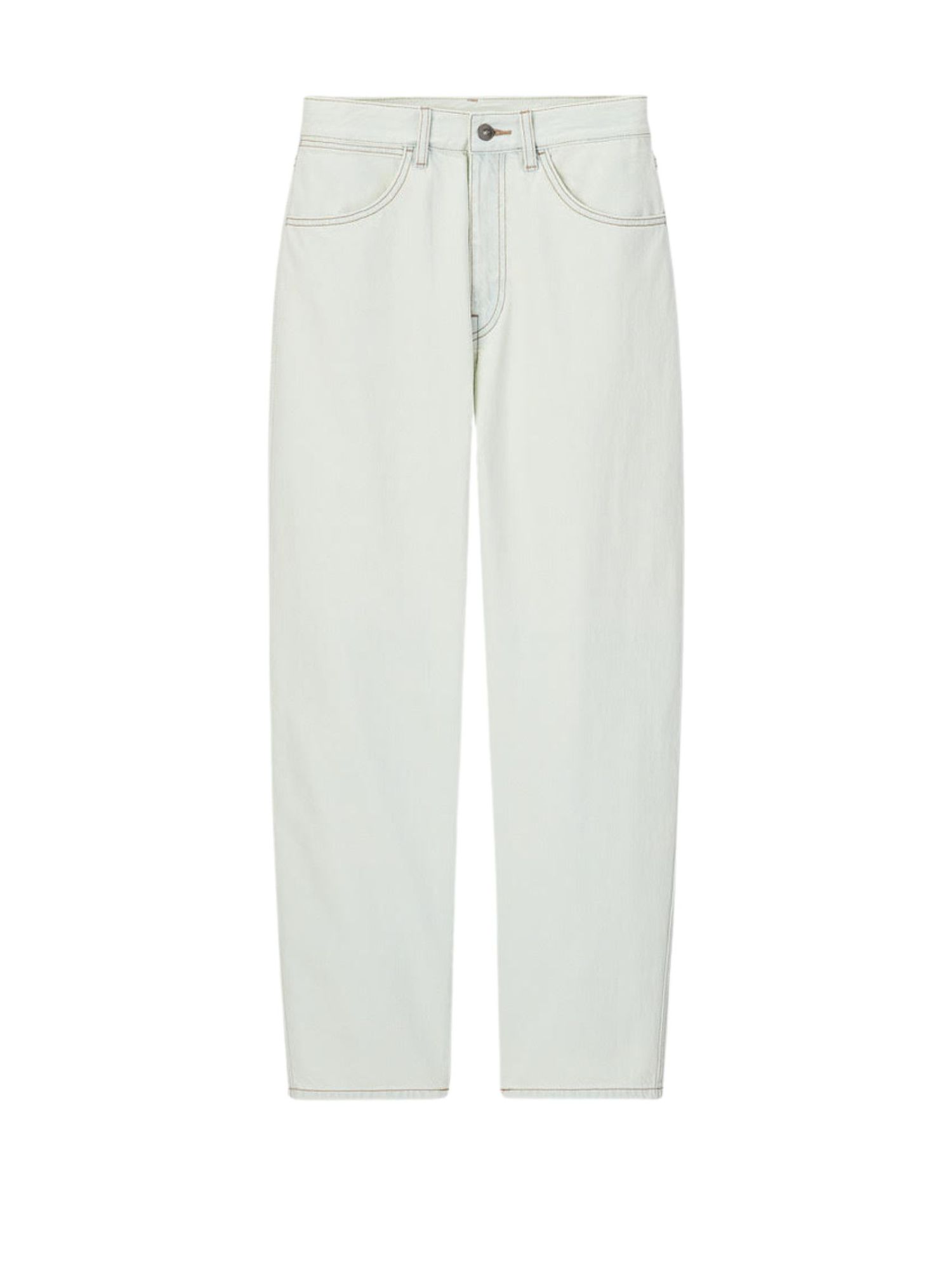 Classic jeans
Denim needs no introduction as the ultimate wardrobe staple, but the perfect cut and wash will truly carry you through the ups and downs of spring. Uniqlo's line-up, rendered in a spectrum from light blue to the deepest indigo and inkiest blacks, come in silhouettes to complement all body types – whether high-waisted, flared or 'mom' jeans are your preference. It's a conscious choice for the transitional season too, with Uniqlo's denim using 99% less water in its finishing process than conventional jeans production, while lasers are used for vintage processing which reduces manual labour to an unprecedentedly low level.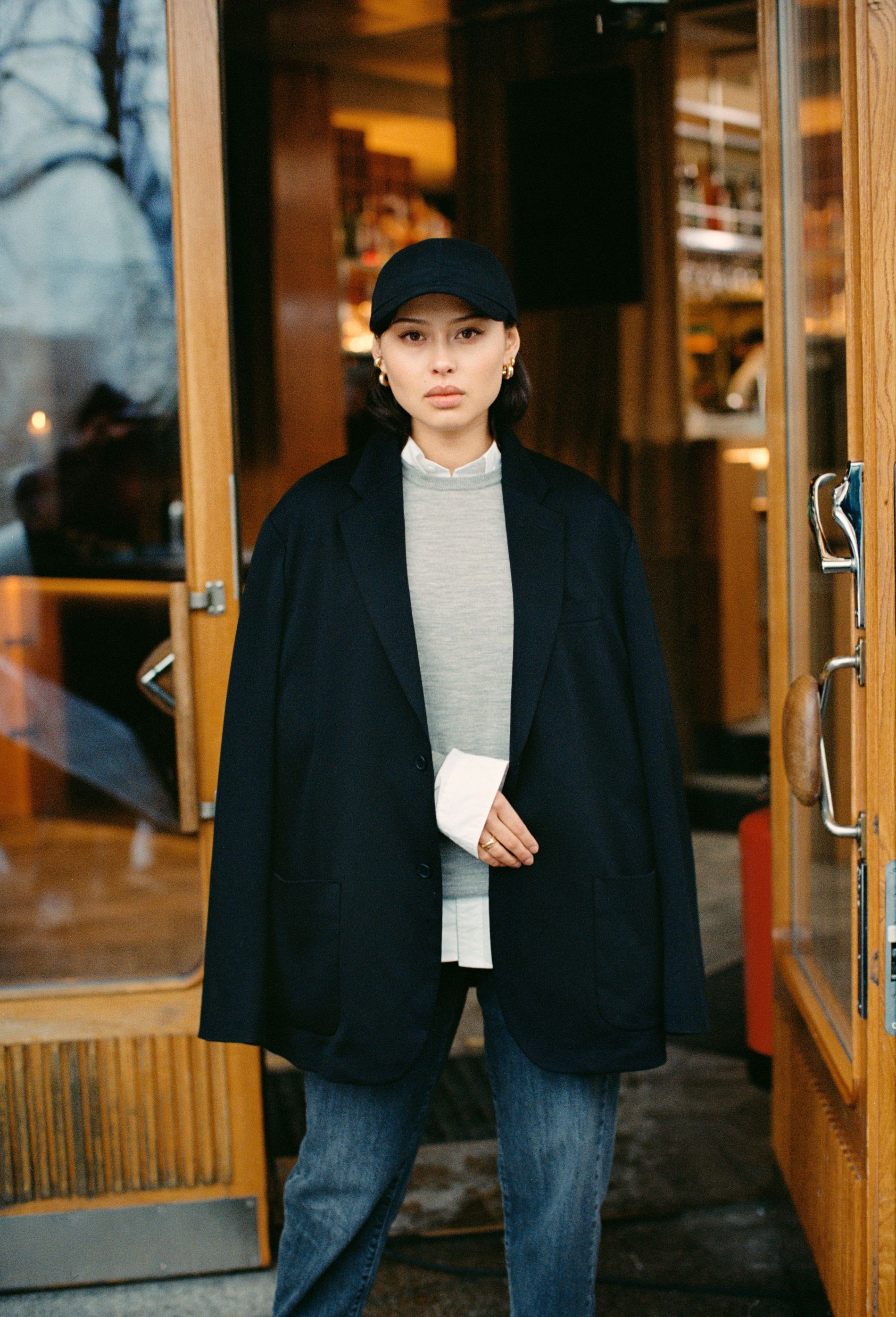 ---
Vogue Scandinavia's transitional staples - Look 3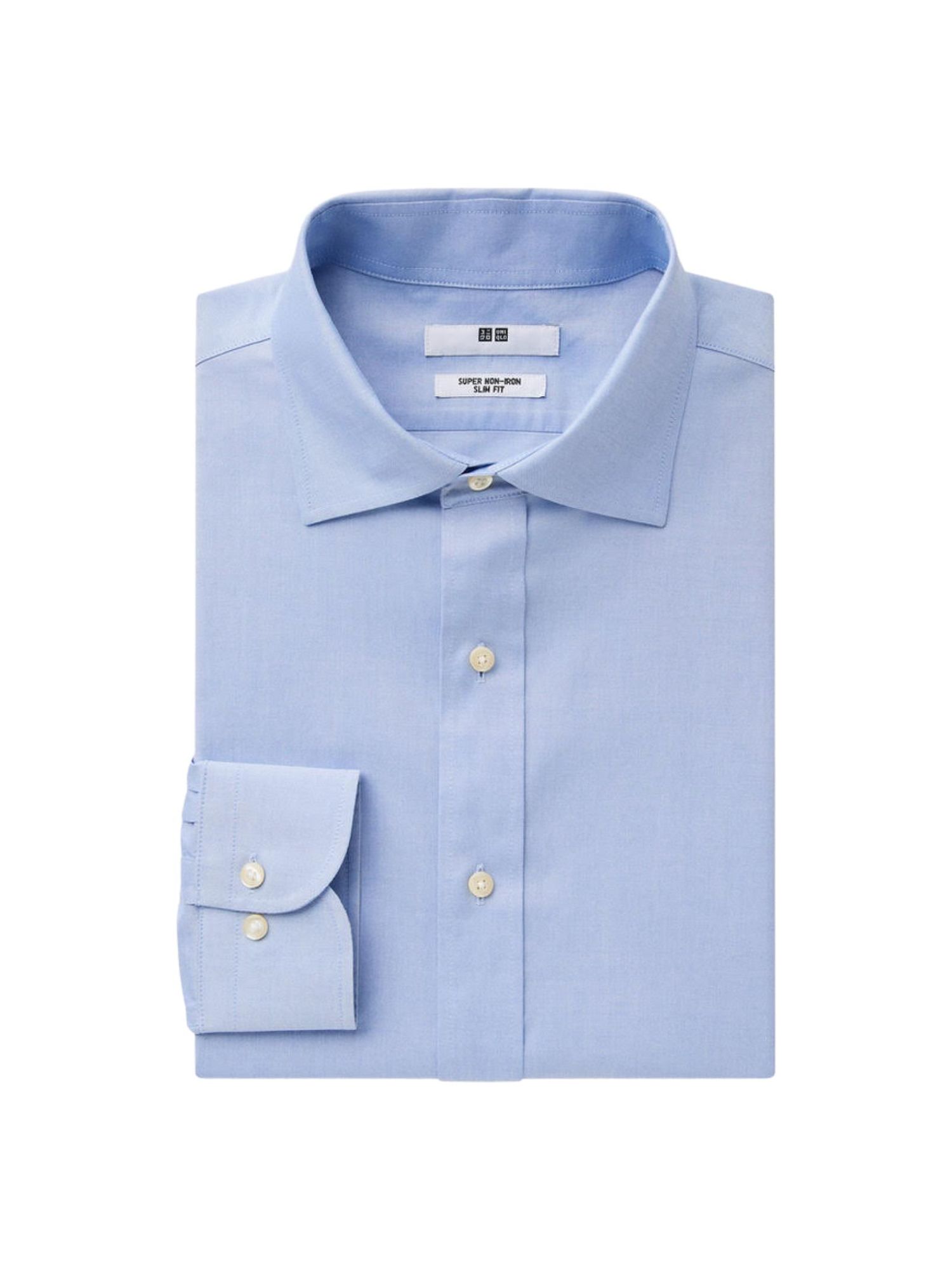 Super non-iron slim fit shirt
Uniqlo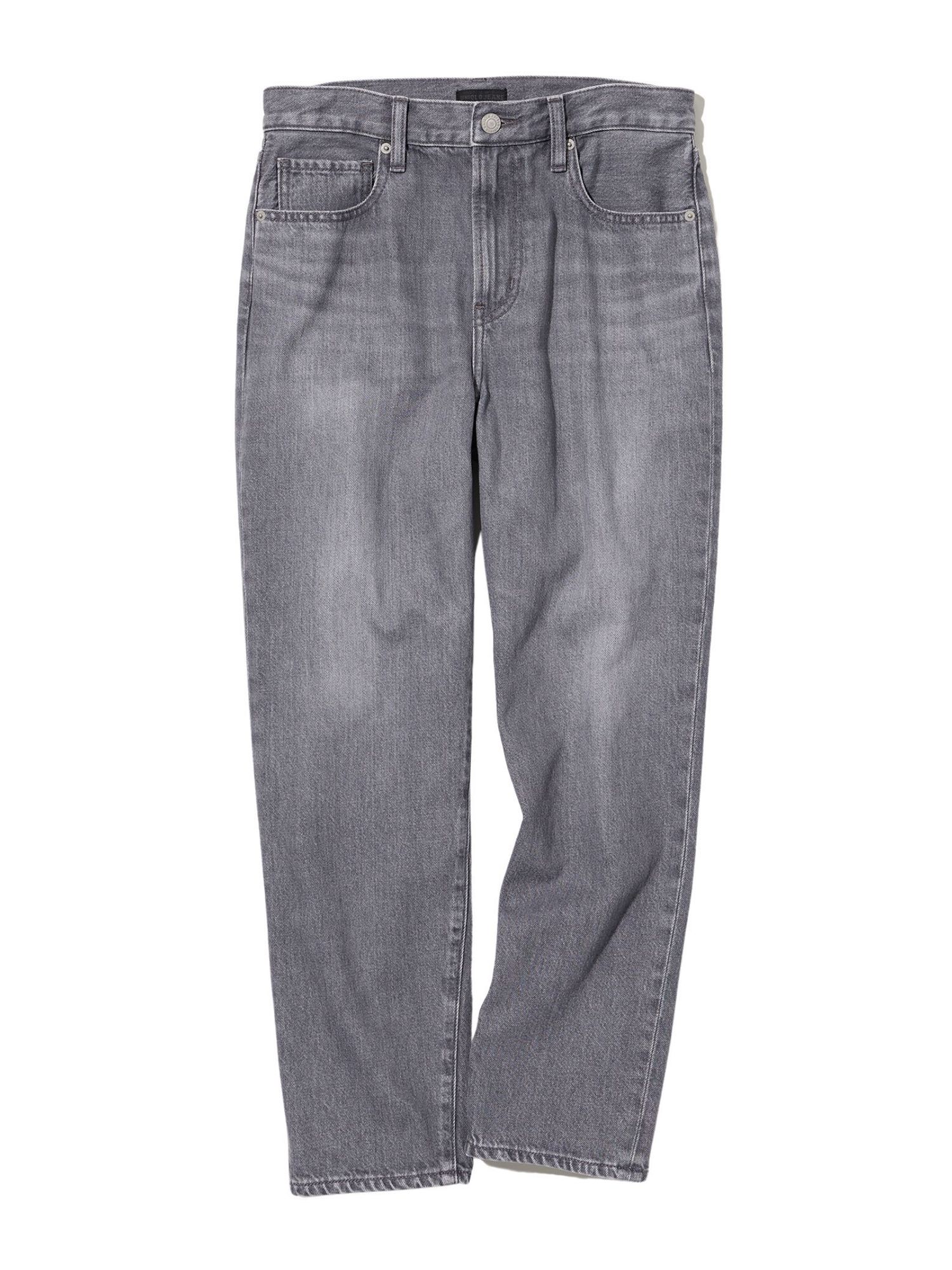 Tapered boyfriend jeans
Uniqlo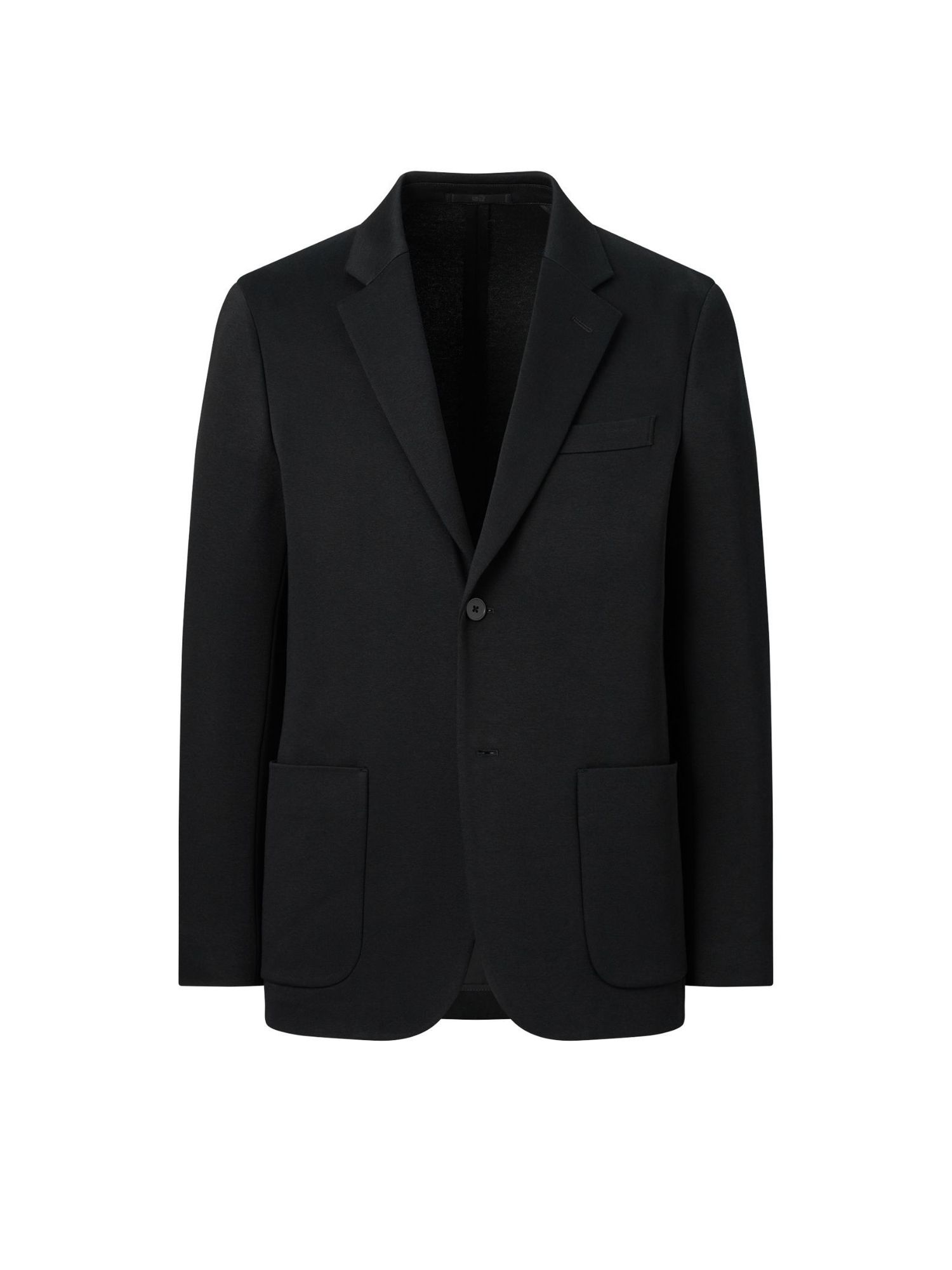 Relaxed tailored blazer jacket
Uniqlo
In Ran's own words, between-season dressing with staples like Uniqlo's is something of a personal ethos. "I think I live and strive by the LifeWear philosophy myself," she says. "Craftsmanship that's simple, but well executed. Trust to achieve something that's beautiful, yet relatable," Nam adds, every part the artist.
To overcome sartorial confusion this spring, take your cues from Nam with the trio of Uniqlo's staples, which merge style and practicality, with a focus on ingenious details, that will have you equipped day-to-day for even the most unpredictable of elements.