The new naked is dripping in silver
Last night's Met Gala red carpet presented a fresh way for supermodels and celebs to go nearly naked. Introducing: the naked silver dress.
Not to be confused with the naked dresses of yore, which favoured strategically placed netting, lace and occasionally feathers, the naked silver dress creates the illusion of a body dripping in diamonds. Standout iterations included Zoë Kravitz in slinky Saint Laurent and Kendall Jenner – a naked dress pioneer – in ethereal Givenchy.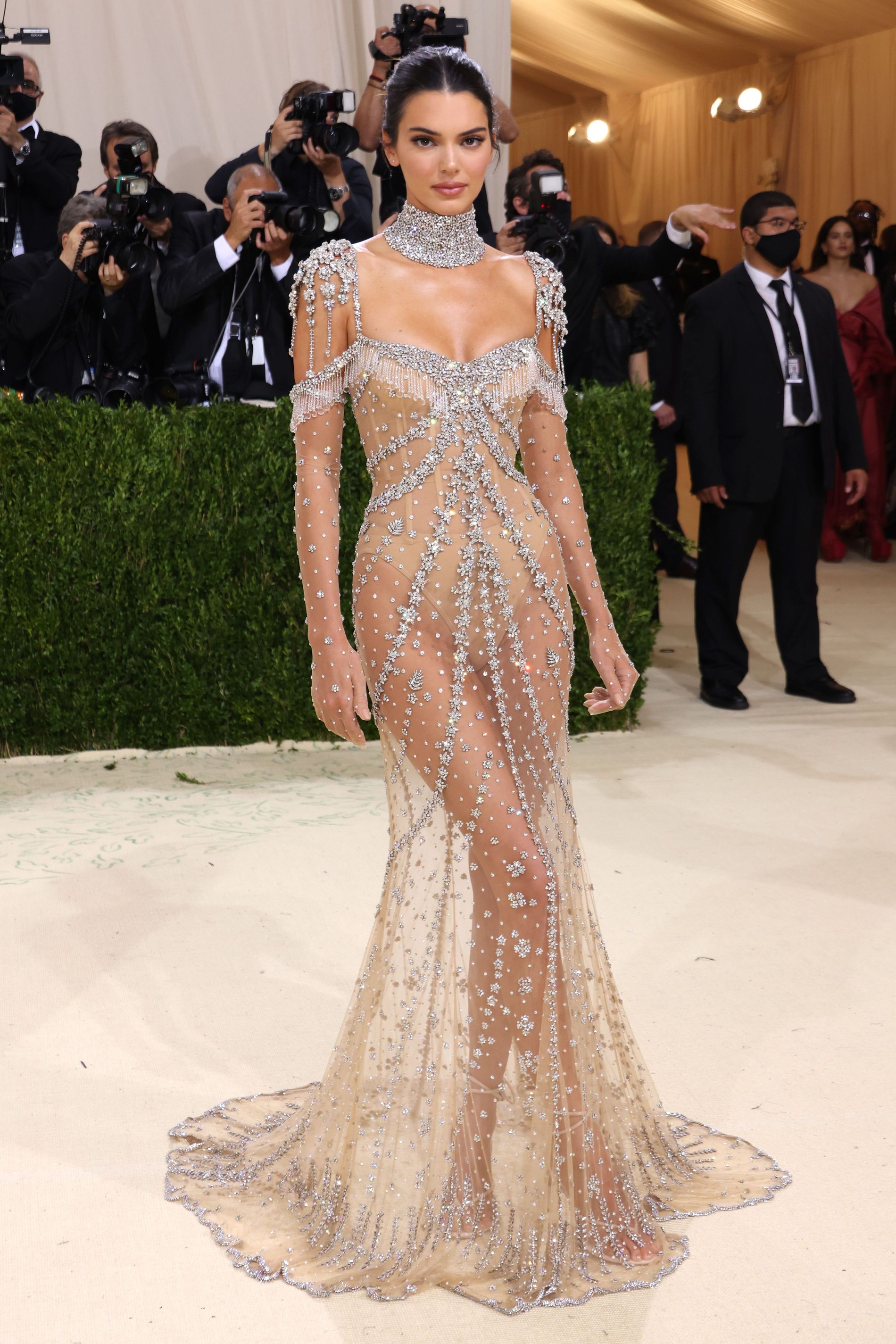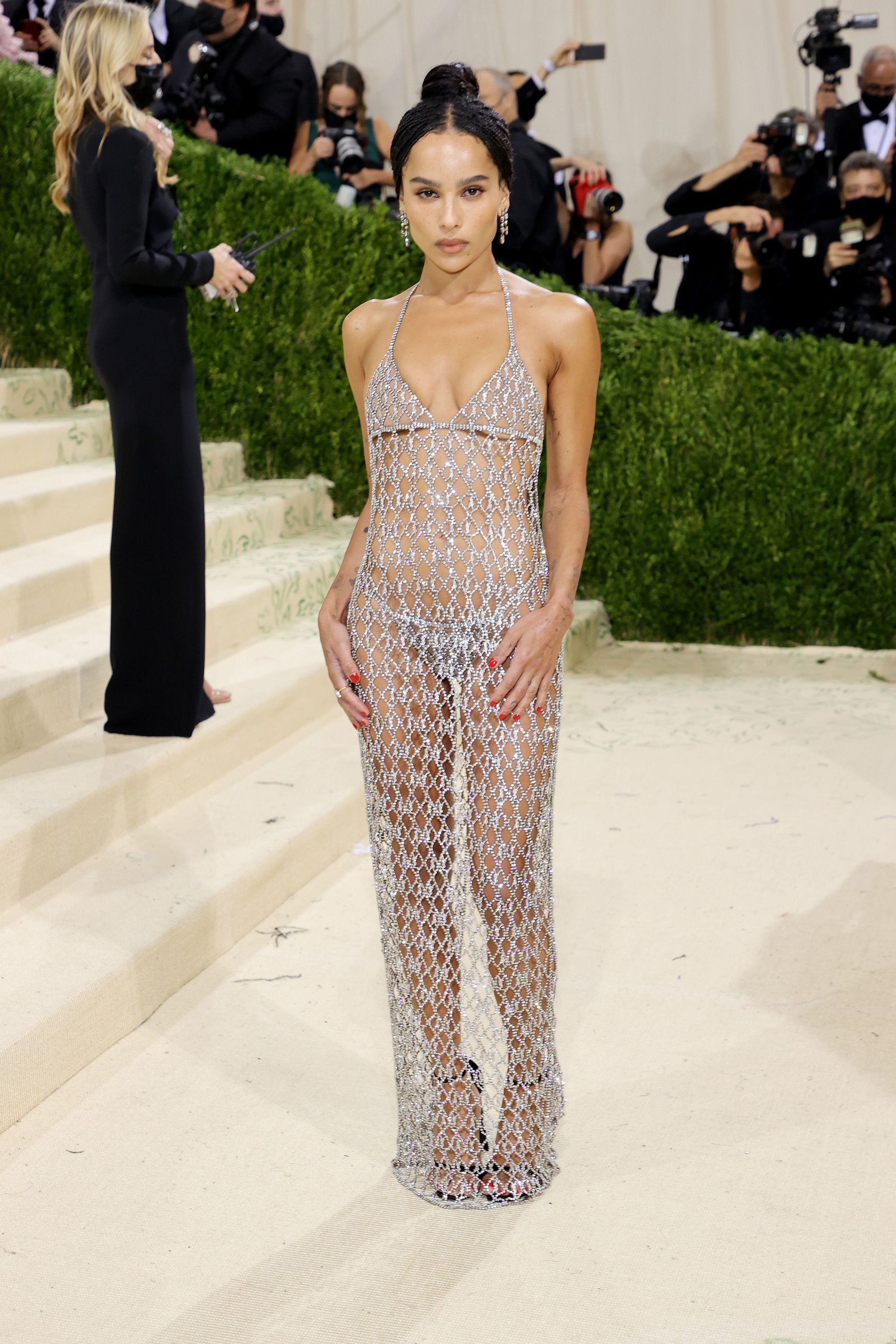 Jenner's look drew inspiration from Audrey Hepburn in My Fair Lady – the jewel collar, diamonds dripping off the shoulders. Yes, both gowns were Givenchy, Hepburn's designed by Hubert himself, Jenner's by Matthew Williams, and both were complimented by a glamorous updo. Only one was naked.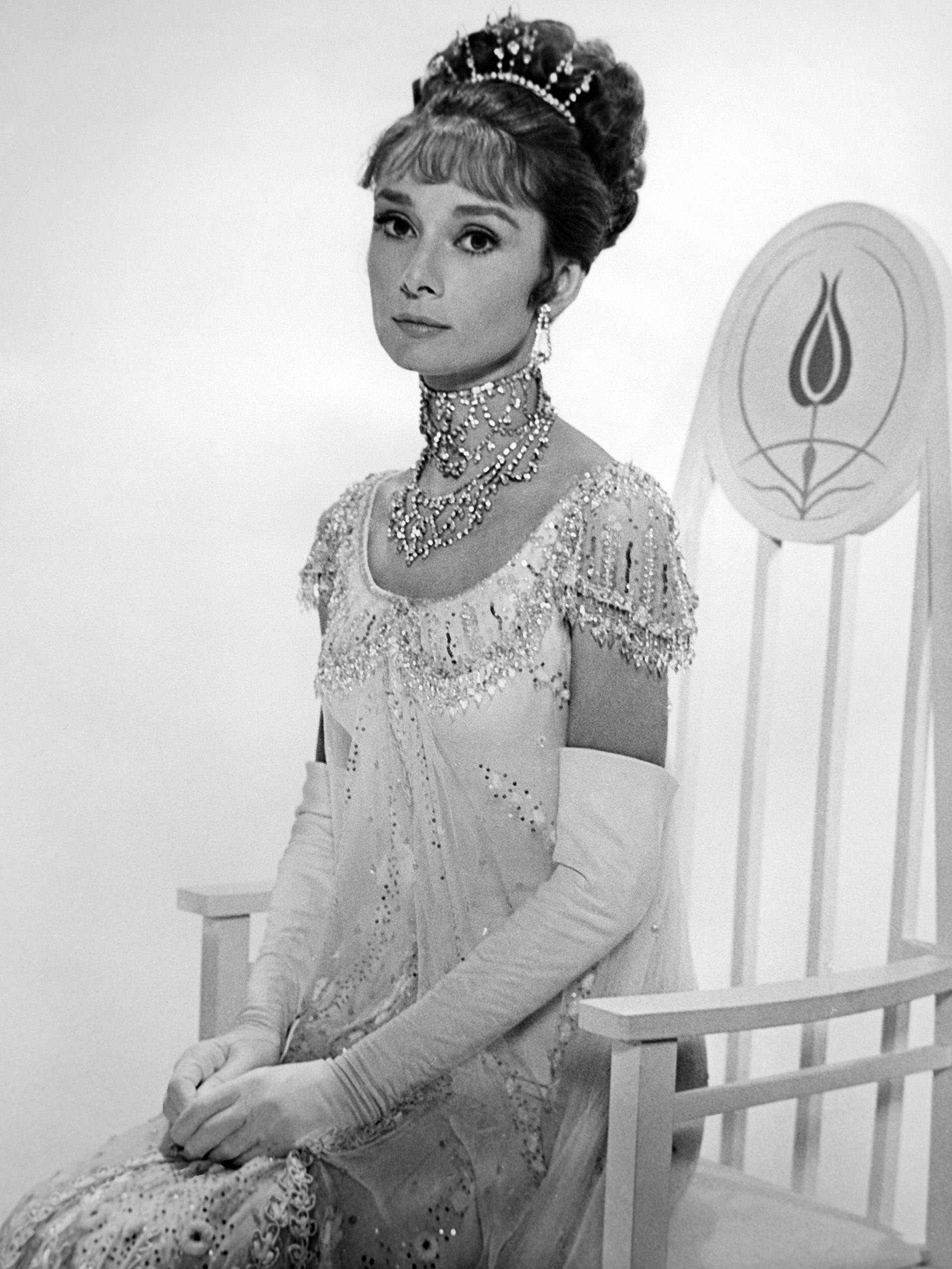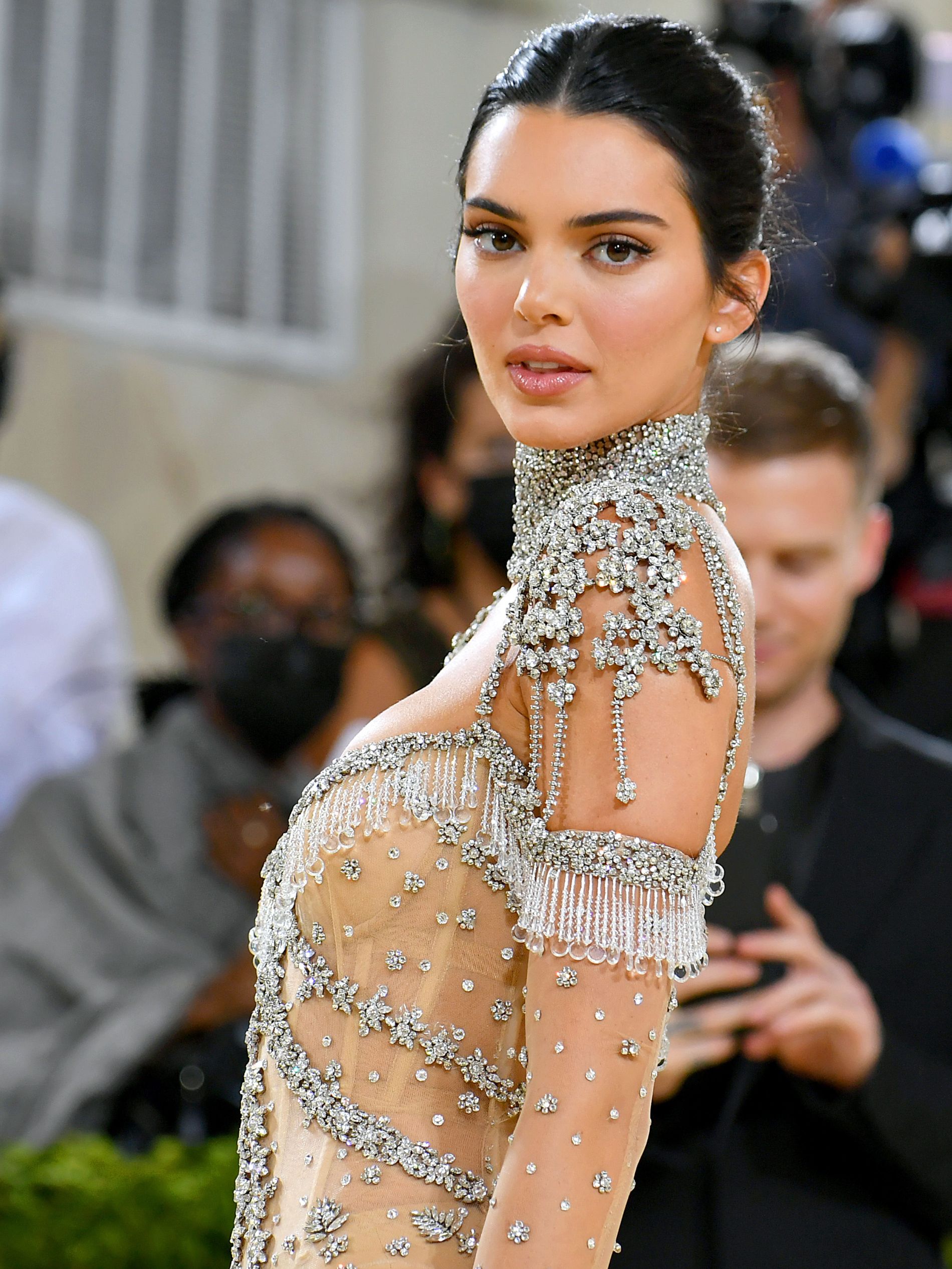 Some embraced the trend without total exposure. Emily Blunt's Miu Miu frock featured a clever white cape – fashion's answer to a towel draped over a naked body. Model Imaan Hammam's version had opaque silver stars in all the right places, not to mention star cutouts throughout the skirt and Julie Garner's elegant chainmail was paired with an opaque white bodysuit.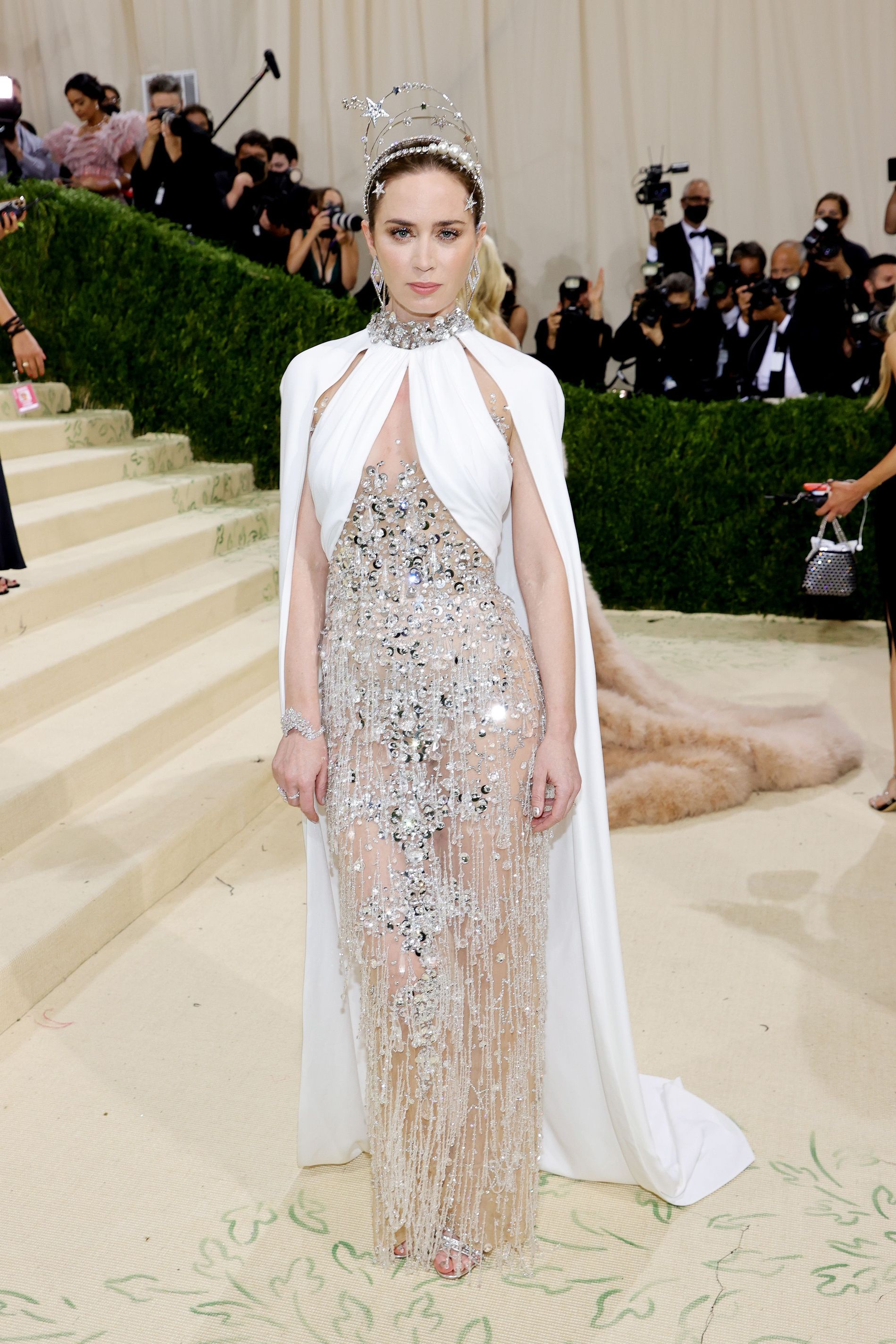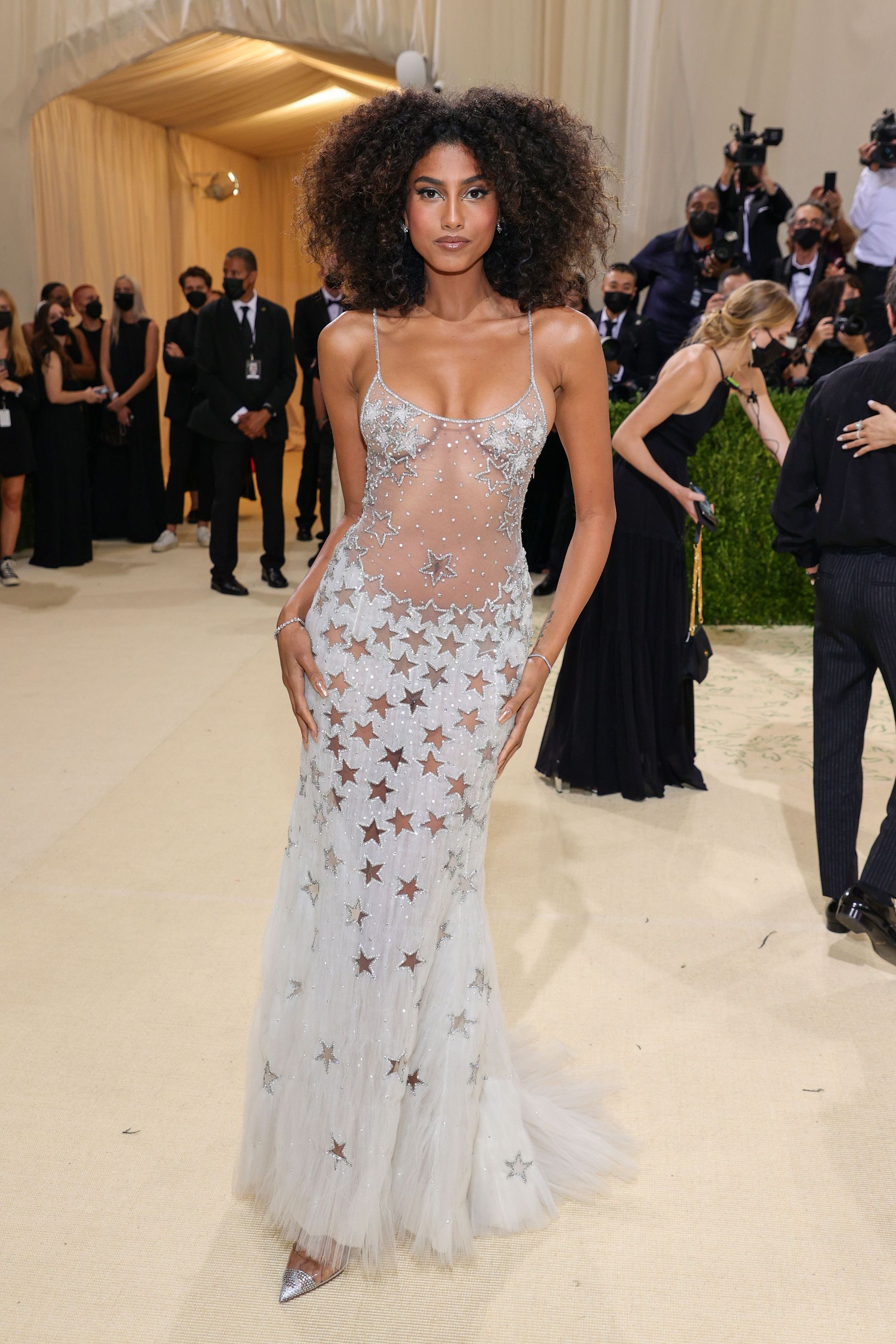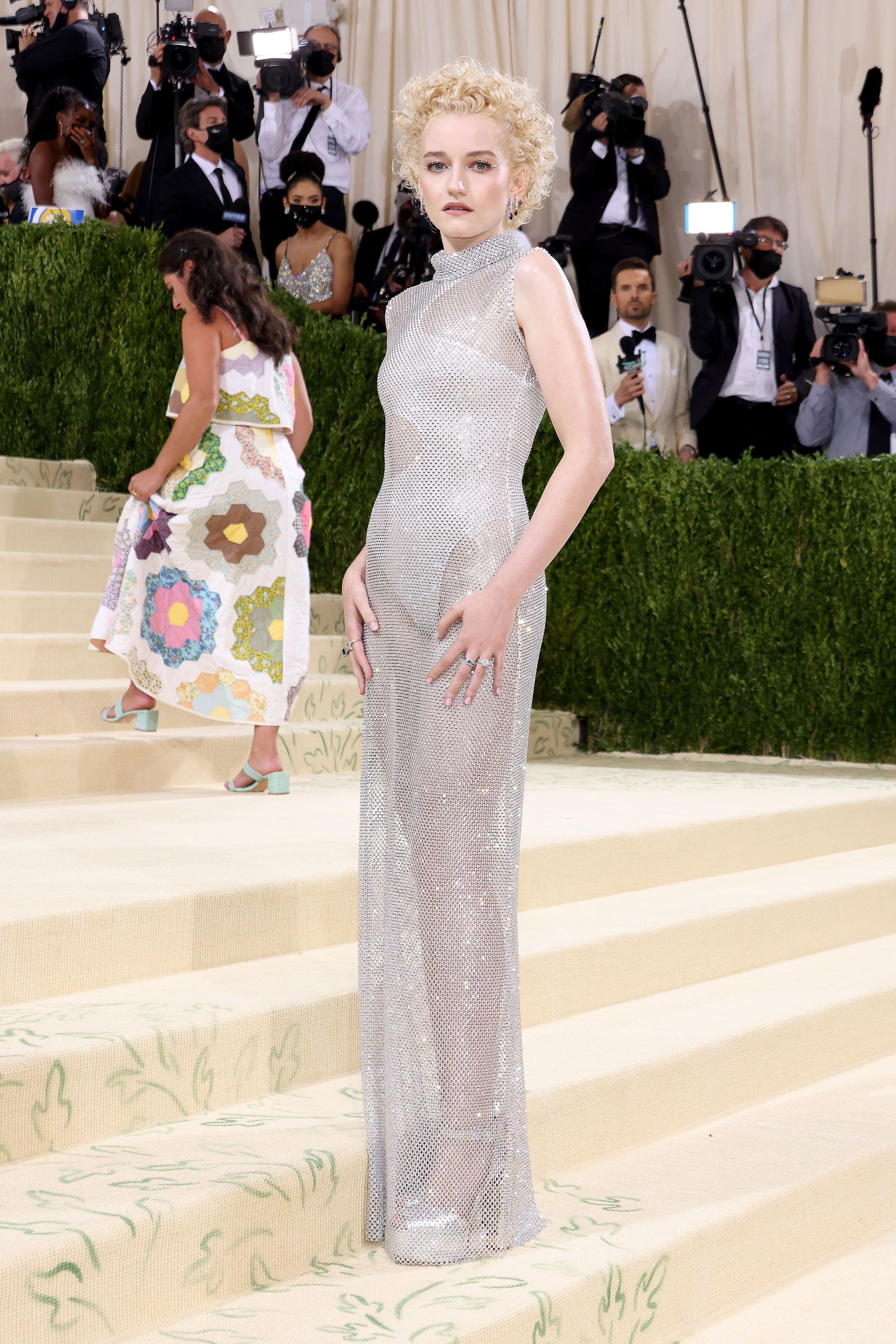 Meanwhile, Teyana Taylor's naked silver dress took yet another, equally decadent route. Designed by Prabal Gurung, Taylor appeared dipped in silver, a gorgeous metal train trailing in her wake. These looks might be silver, but we're giving them the gold.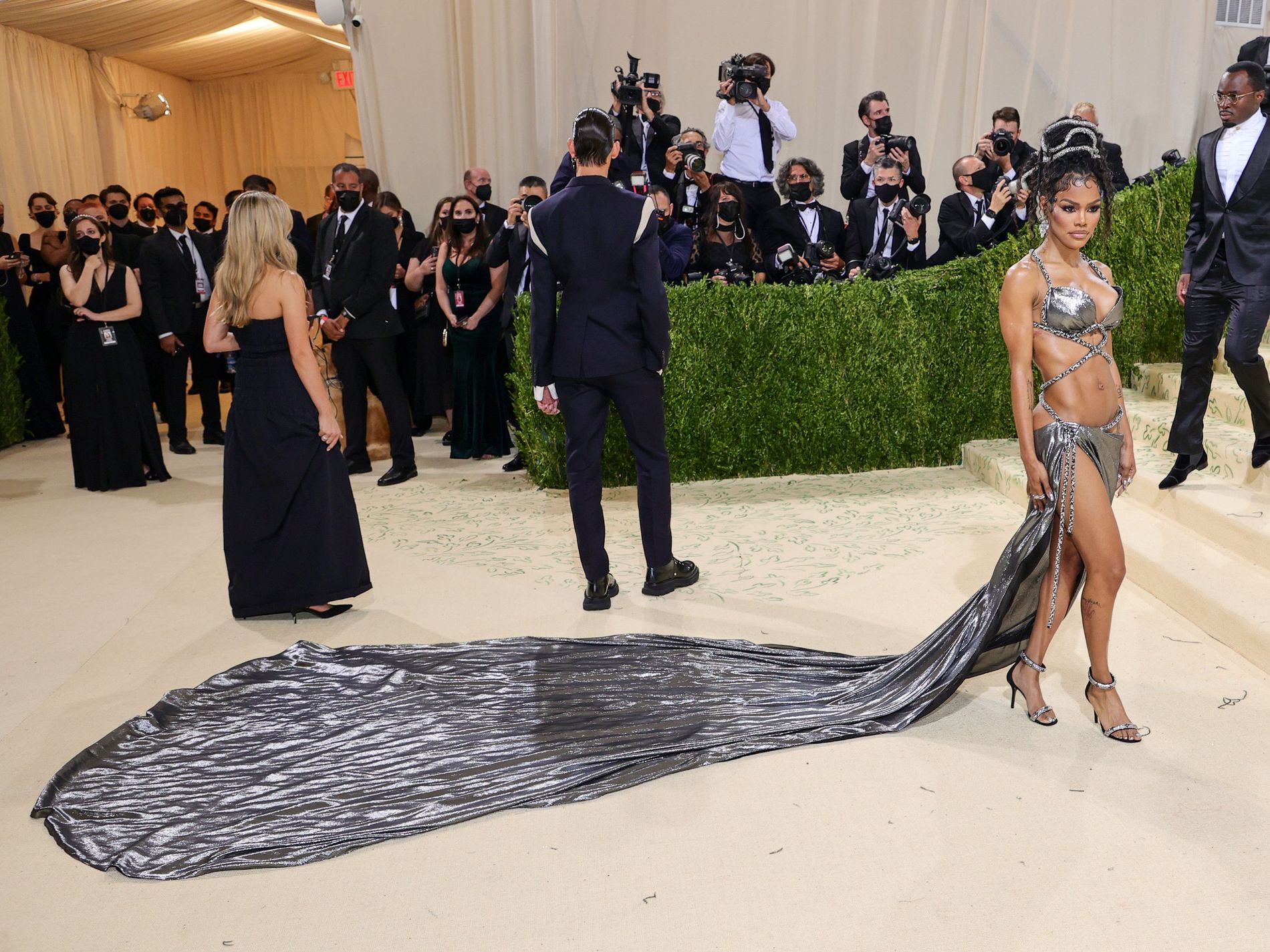 Teyana Taylor.