To wear a name on one's sleeve – or bag or tights – may be deemed slightly ostentatious by some, but we wholeheartedly embrace the trend
All products featured on Vogue are independently selected by our editors. However, when you buy something through our retail links, we may earn an affiliate commission.
The idea of a monogram print has swayed our collective sartorial consciousness from luxury to garish and back again. Conspicuous branding of certain 'It-items' is and always has been – a part of the fashion world fabric. Iconography can play a considerable part in perceived poise, when done in the right way.
Included as one of the trends to watch in our October/November Issue's print editorial 'Look Alive', the monogram is undoubtedly one of the most prolific trends to have resurfaced with the return of the 1990s and Y2K fashion. This season, brands have gone above and beyond in their quest for logomania maximalism.
Certified status symbols, certain logos have a rich sartorial history. Take Gucci's brown double-G print. Nicknamed the 'GG Supreme', the enduring design was born out of fabric experimentations due to leather sanctions during the second world war, resulting in the beloved branded canvas the brand has become known for today.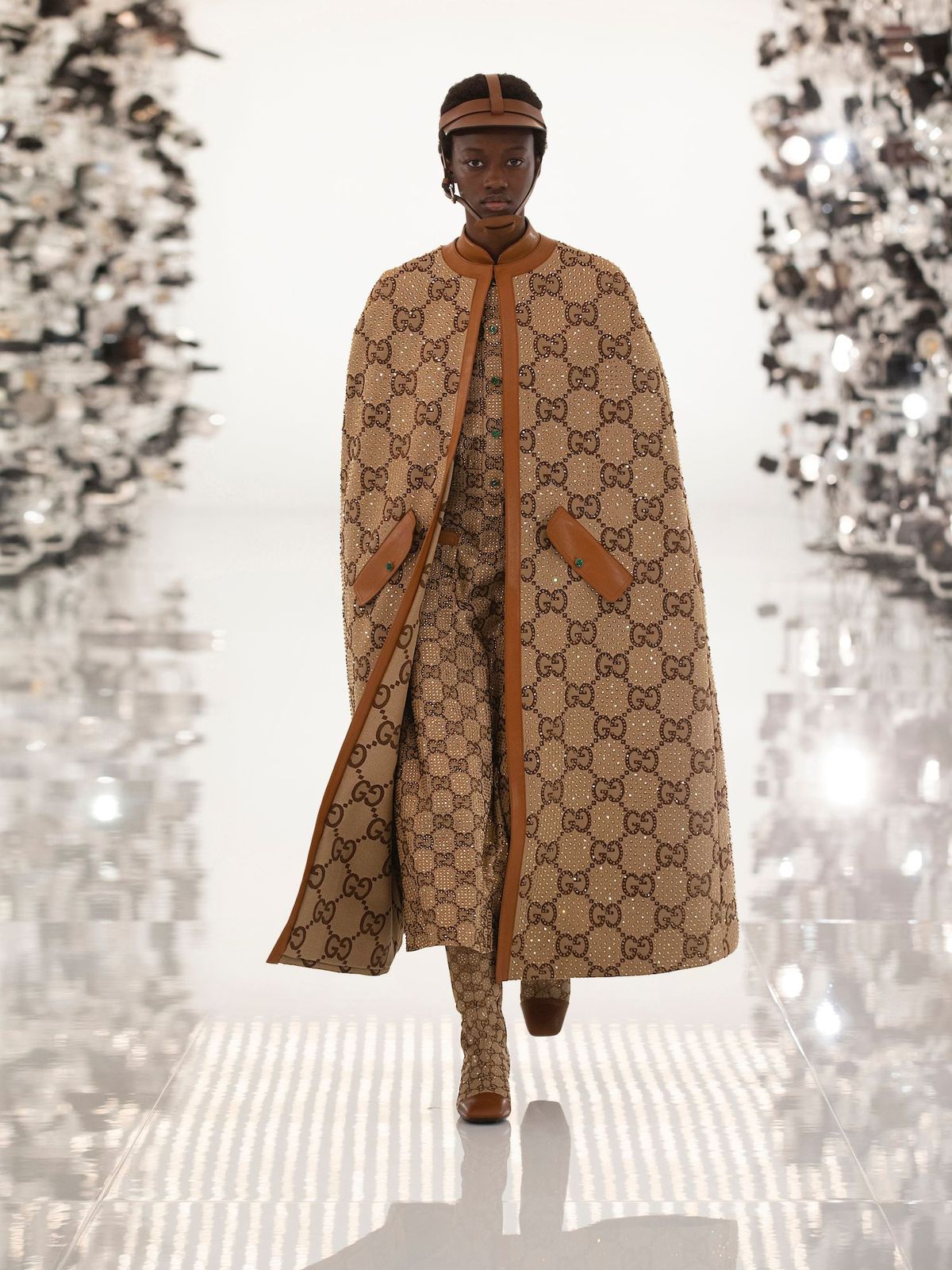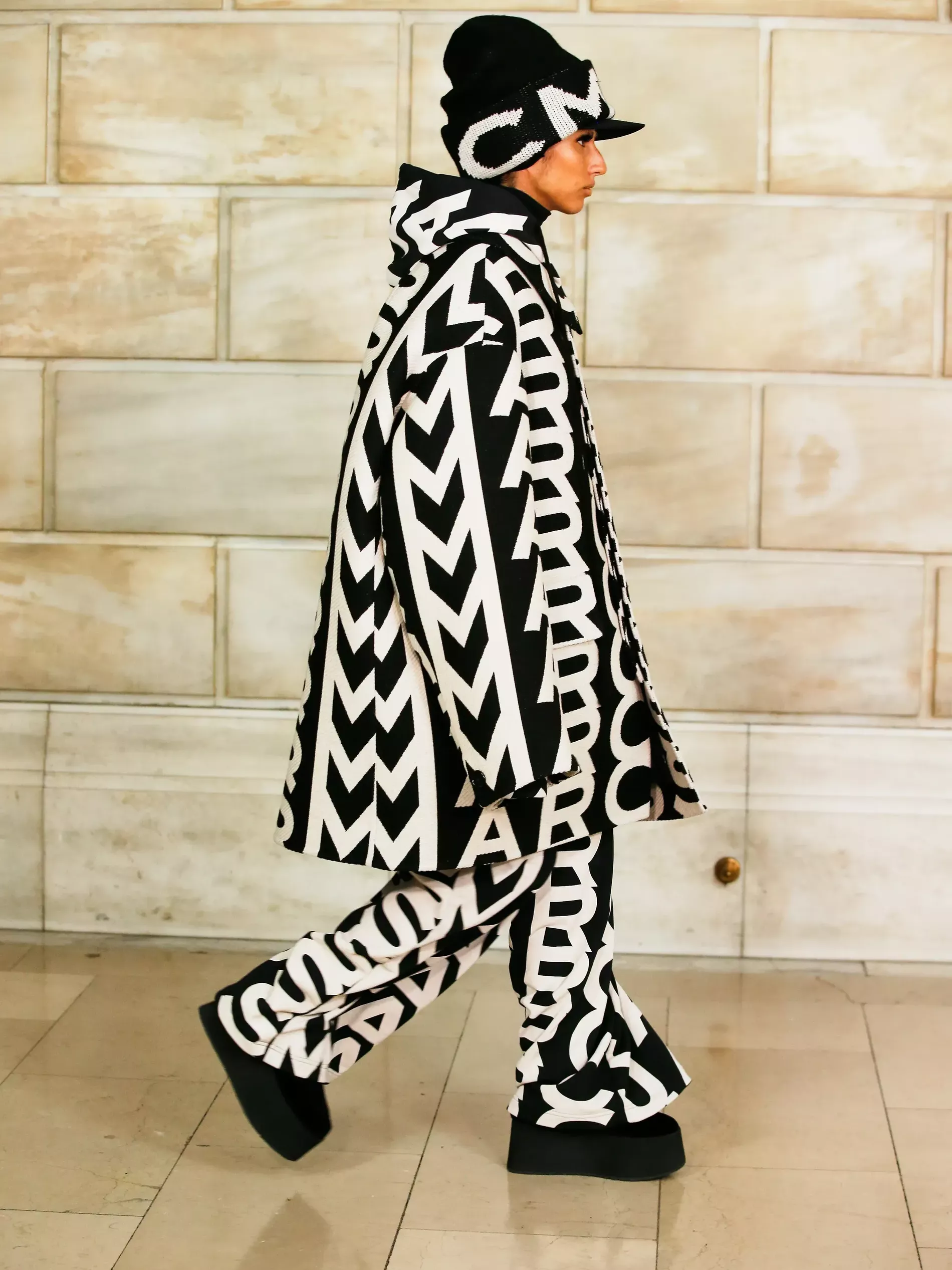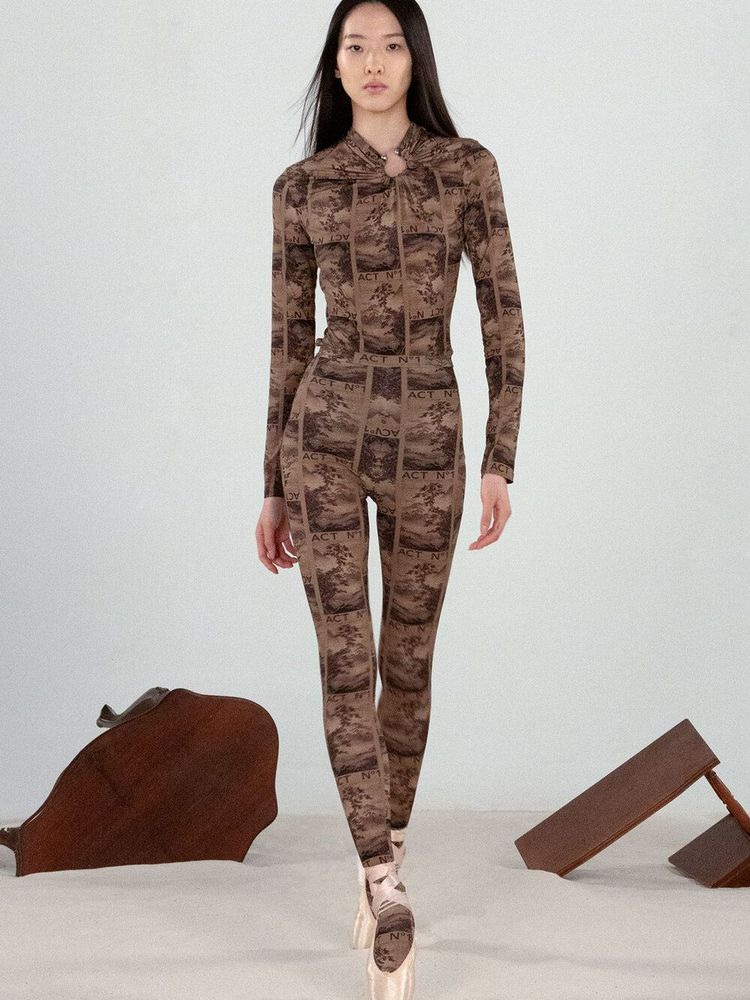 However, some heritage houses have only recently begun experimenting with monograms. For example, for decades, Versace's famous Medusa head was the only renowned iconography associated with the brand. But, during the autumn/winter 2021 show season, the Italian brand introduced a new chevron monogram – the first in the brand's history.
So with the likes of Versace's new interlocking key motif to Chanel's heritage CCs, it seems like every brand worth their sartorial chops are leaning into logos for the upcoming season – after all, branding is a powerful tool. This season, however, the logo looks were not for the bashful. Covered top-to-toe with head-turning prints, models walked the runways in matchy-matchy monograms emblazoned with obvious branding.
---
The best monogrammed clothing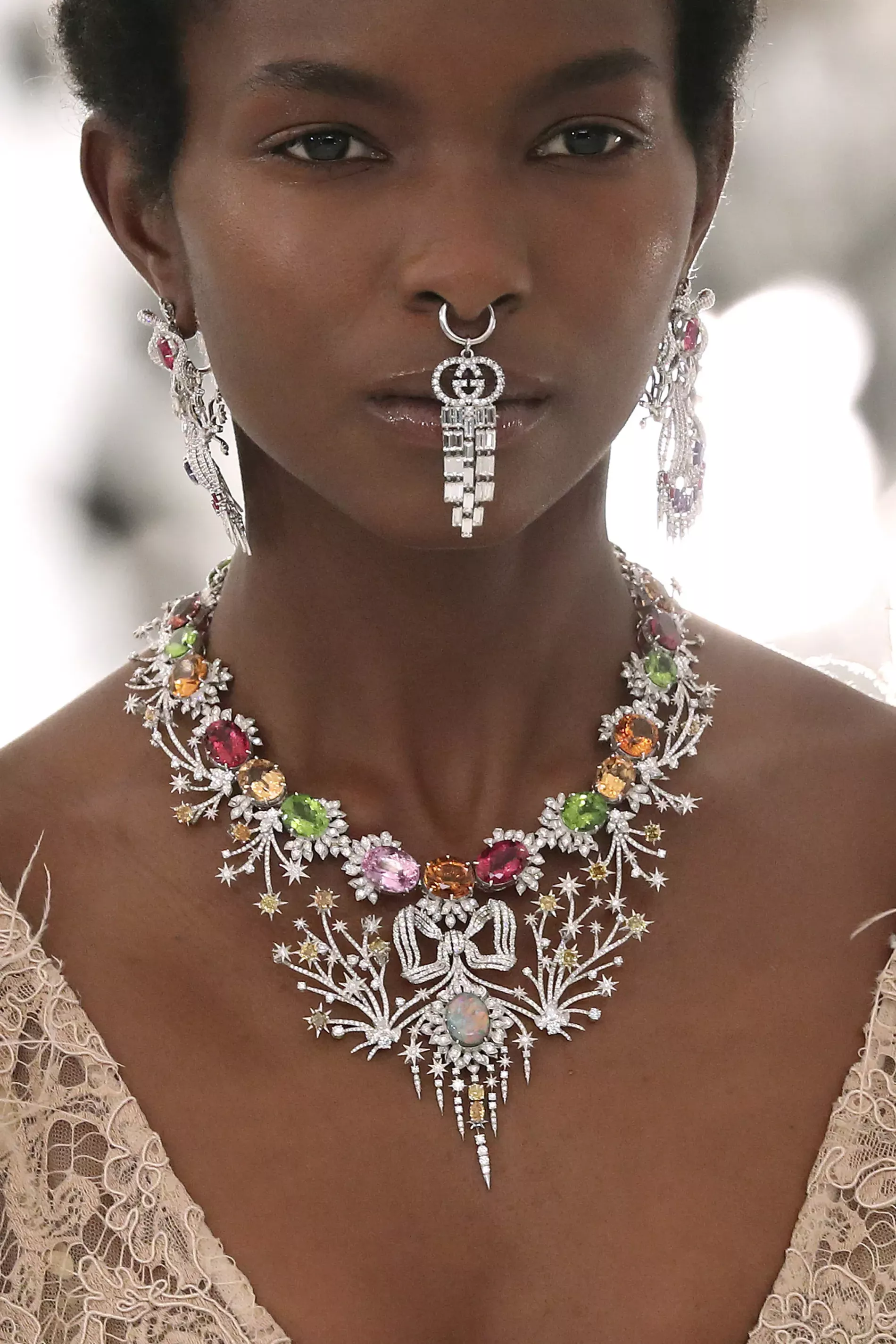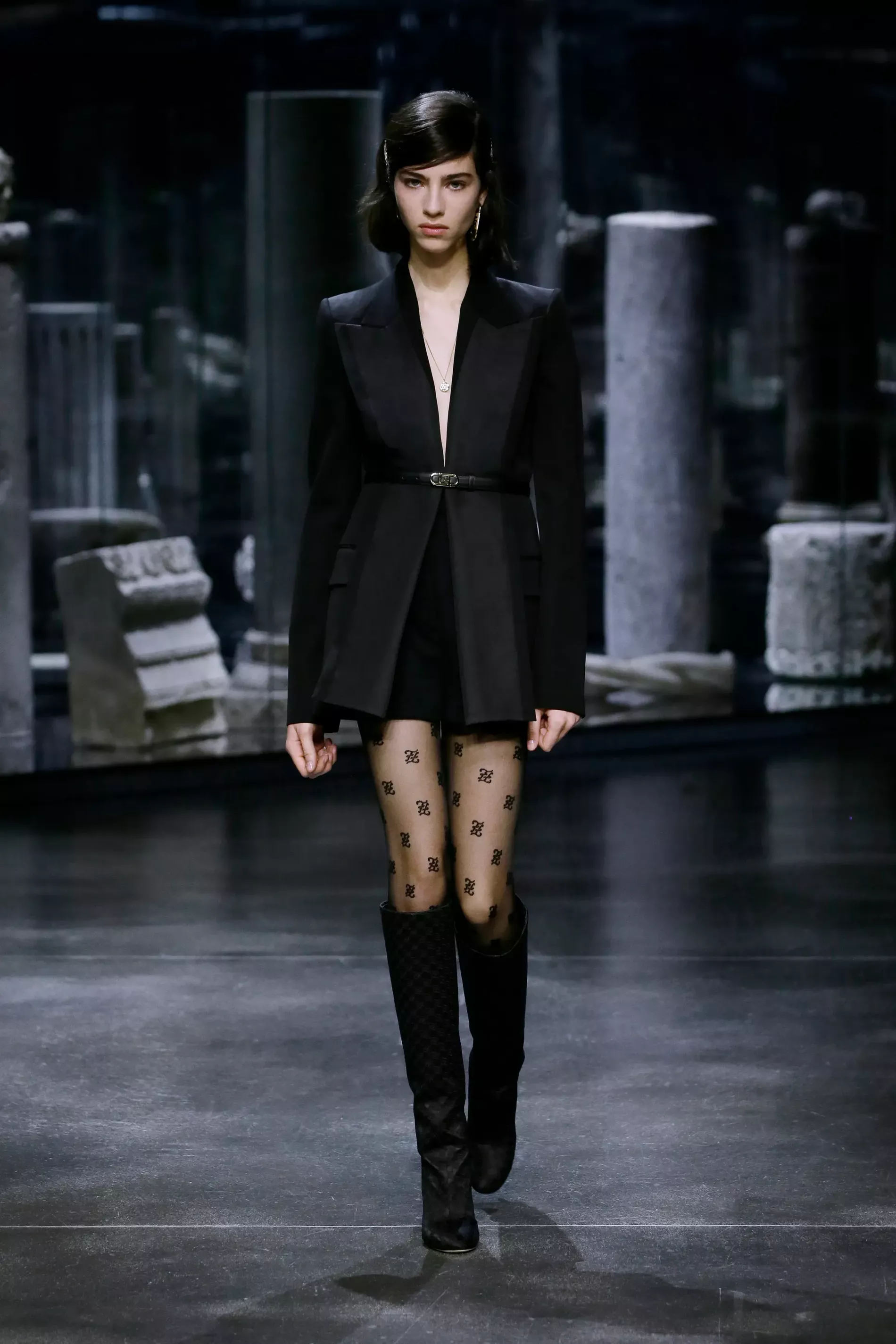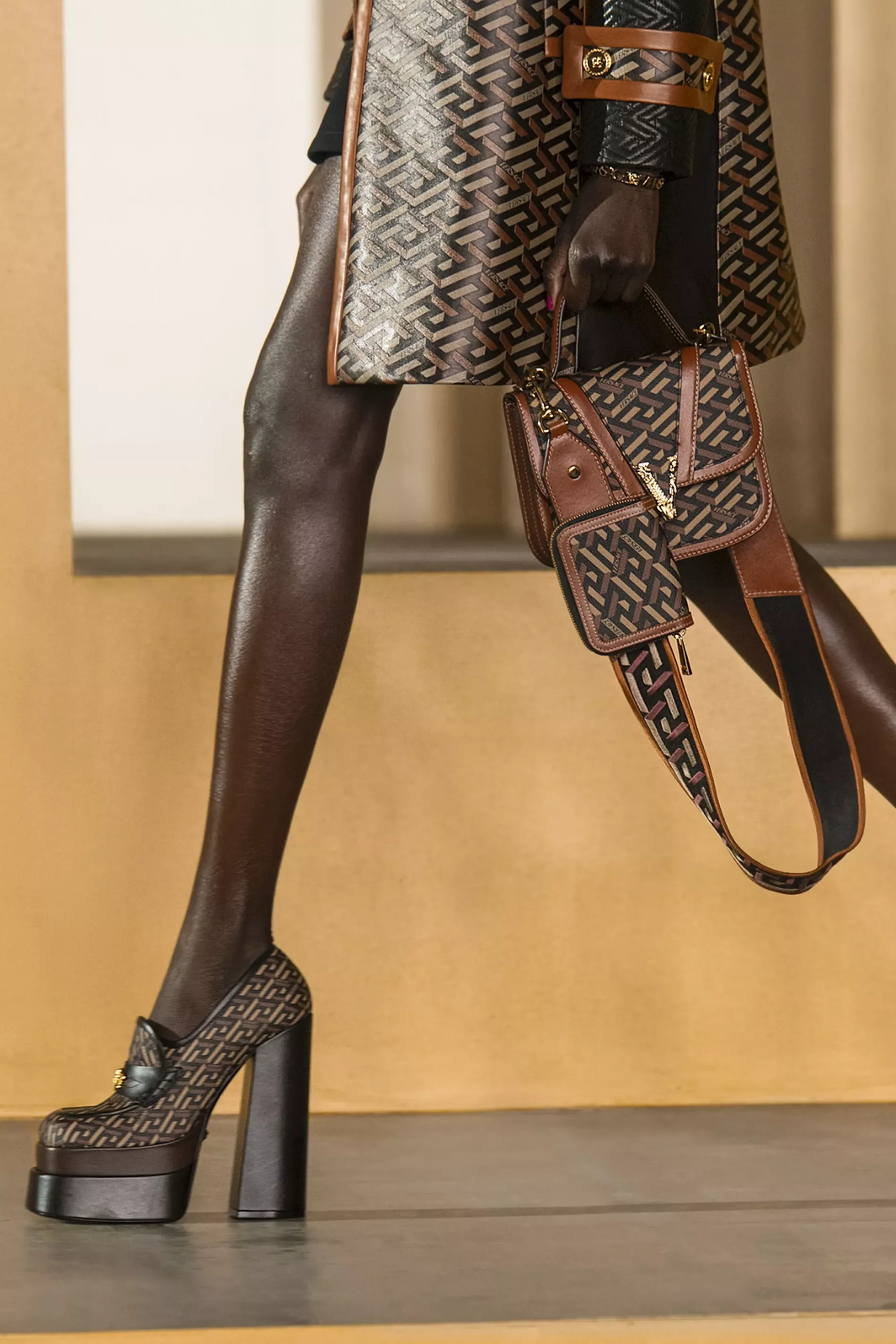 If you're not ready for a full look fashion month also presented plenty of opportunities to revel in logomania without wearing the trend top-to-toe for a more wearable alternative.
Fendi's cursive-F tights are set to become a staple among the fashion set – after all, designer deniers have proven lucrative in past seasons – while Versace made a case for its new micro-monogram displayed on shoes and handbags. At Gucci, the dangling septum piercings with the brand's crystal interlocked logo were seemingly made for the social-media-savvy.
Shake off any remnants of viewing branding as bashful, and lean into the logomania accessories of the season. We certainly have.
---
The best monogrammed accessories