Complete with botanic motifs and marbled finishes, the Met Gala table was a lesson in simple elegance
The art of a perfect meal isn't just in the ingredients and cooking technique, it's in the presentation. And as the world opens up and we can be together once more, hosting dinner parties and luxurious long lunches is back on the menu.
Serving not just looks, the Met Gala also offered inspiration for your next soirée, via a table setting that's fit, for well, a sartorial queen.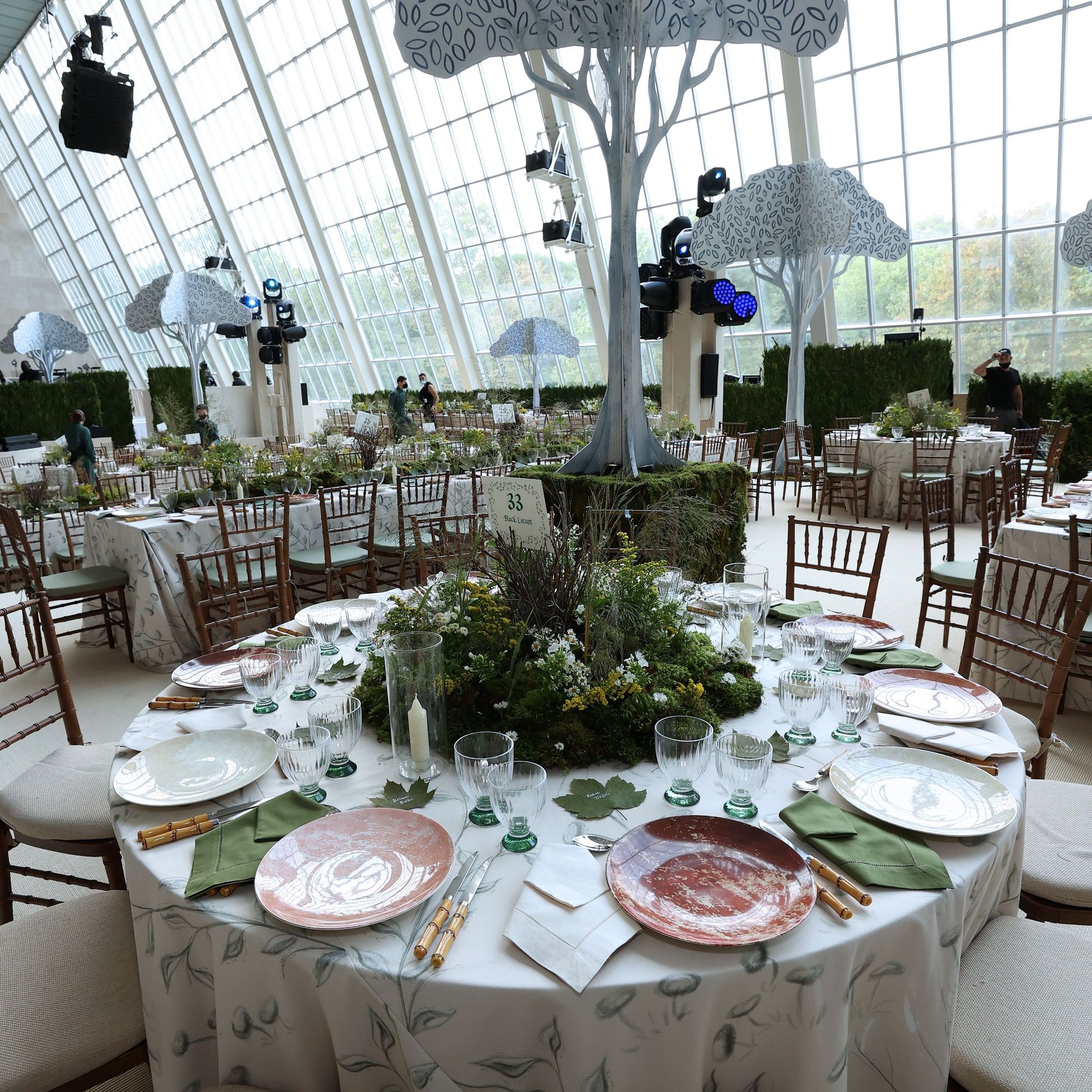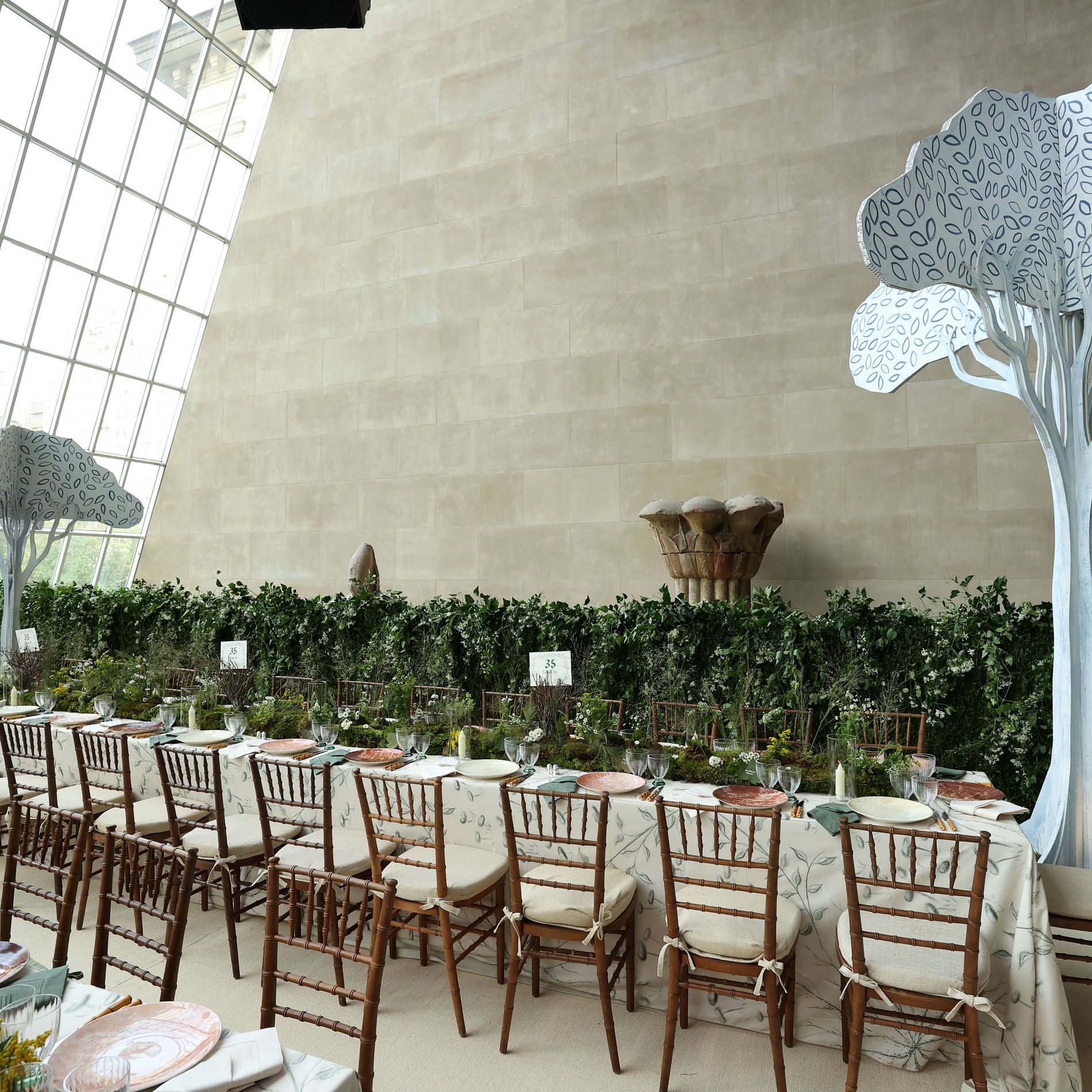 Against a backdrop of sandstone and light filled windows, long tables were decorated with botanic printed white table cloths, on them lay marbled plates with bamboo cutlery and green napkins. Glasses also had a touch of emerald at the stem. The tones were muted, earthly and scrumptious.
The nature-themed motifs didn't end there, meals, which were plant-based, were then served on plates from Tory Burch's Oiseau collection, hand-painted with leaves and birds in a grass green. Fallen leaves acted as name tags offering a clever and sustainable solution.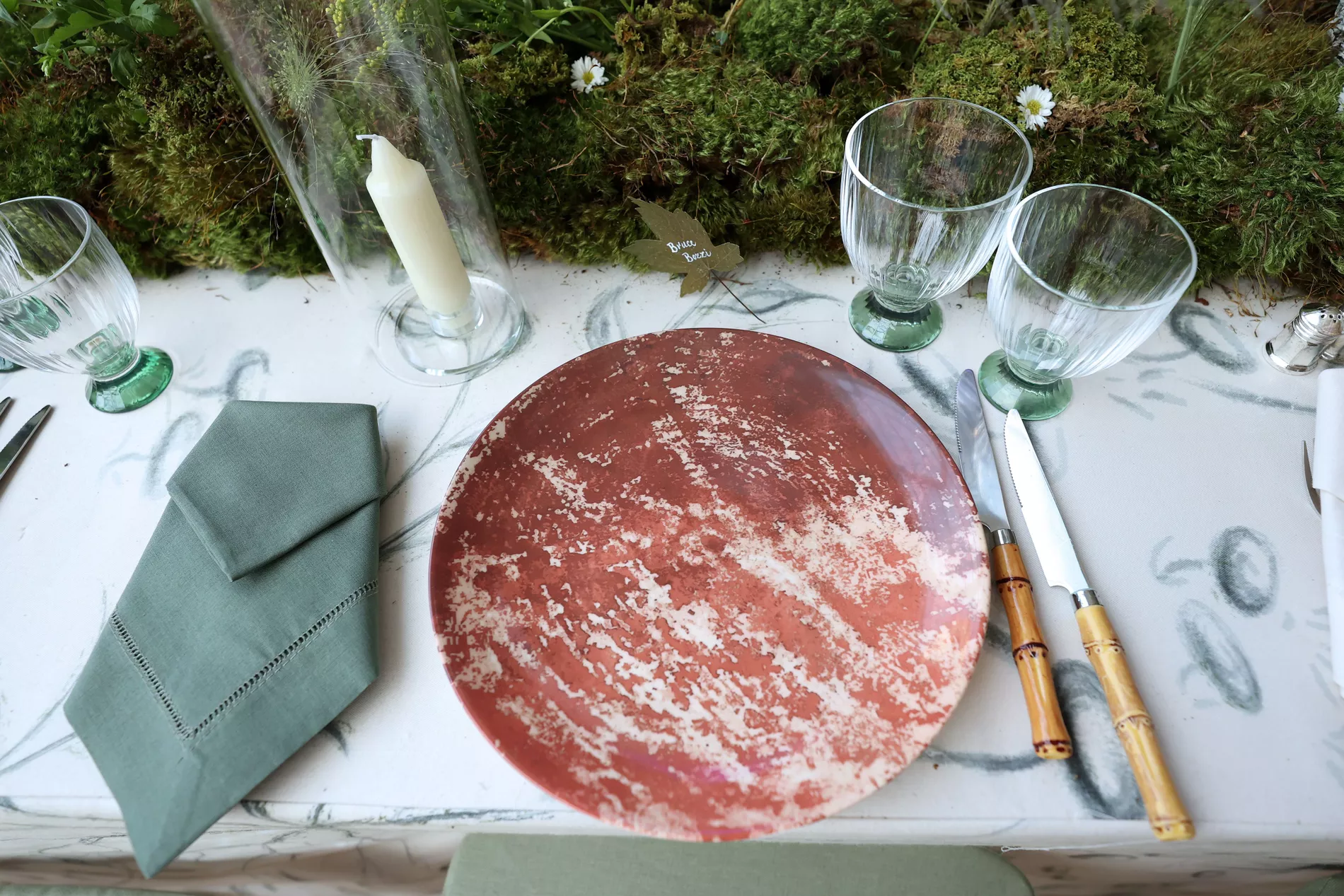 Photo: Getty
Wild flowers and greenery adorned the tables and large glass vases were filled with white candles. The décor had an elegant simplicity that can easily be tried at home as the festive season approaches.
Here's how to get the look:
---
Met Gala table setting look