Known for their sensuous take on menswear, Lazoschmidl debut their take on womenswear for Stockholm Fashion Week SS22, with an assist from designer Ana Hernández
In many ways, fashion has caught up to Lazoschmidl. When the brand debuted their ethereally erotic take on menswear – all lace, velvet and rhinestones – it was a subversive revelation. Now, several seasons later, the aesthetic they so brazenly pioneered, while still irresistibly bold, has taken root in the culture. Though there is a larger appetite for their offering than ever, Josef Lazo and Andreas Schmidl are never ones to rest on their laurels and always bound to shock and surprise. So what are they doing this season? Introducing womenswear.
"The idea is to empower men to wear what they want to wear," says Lazo. "And I think the idea of empowerment also applies to what we're doing for girls." We are standing in the brand's charmingly cramped Södermalm studio. Typically, all the clutter – plastic containers filled with distinctly Lazoschmidl-y materials, racks of clothing and a massive design table – would be spread over two rooms, but a few months ago they discovered mould in the adjoining space. I ask if the mould is toxic and he assures me it isn't.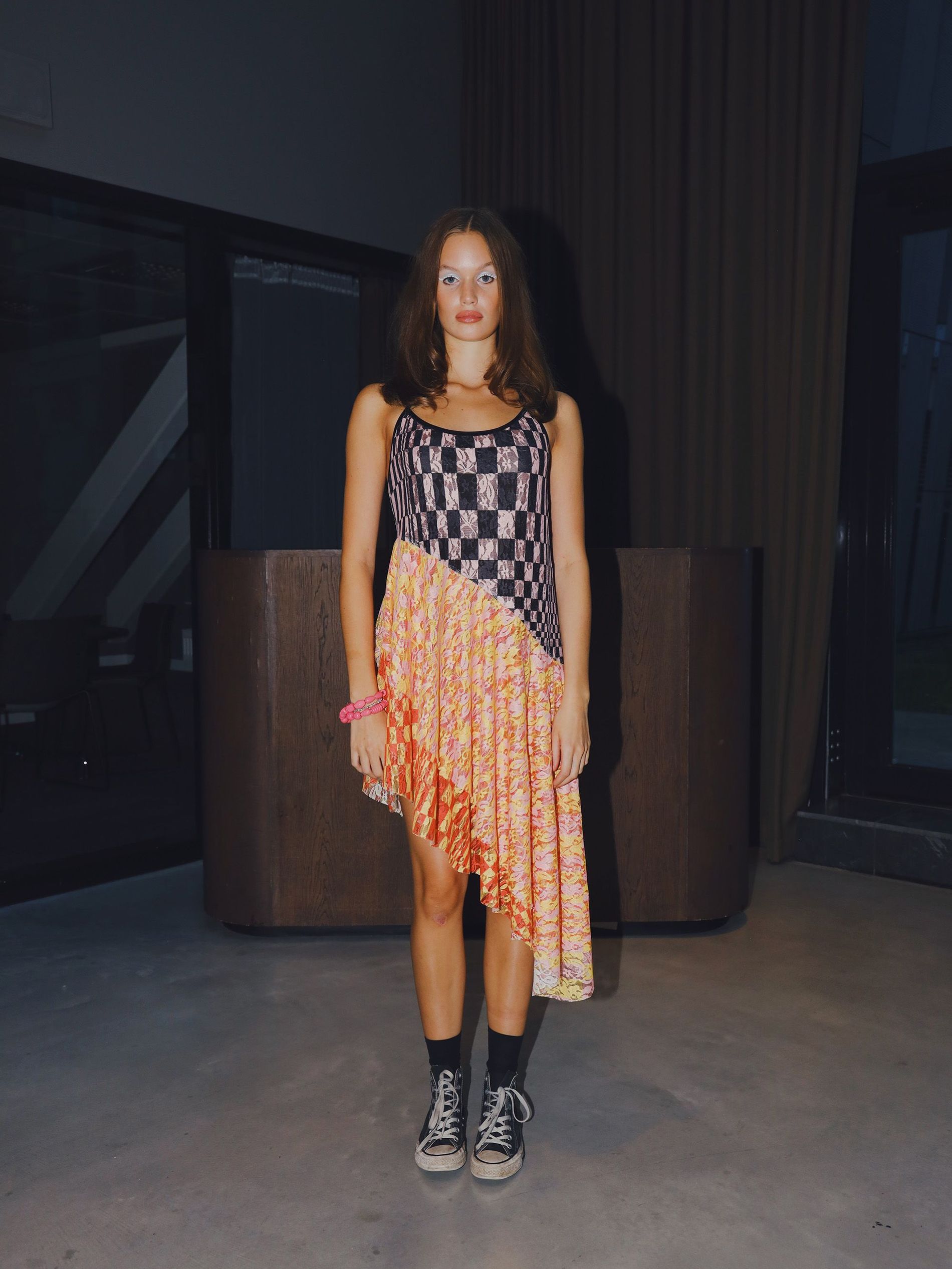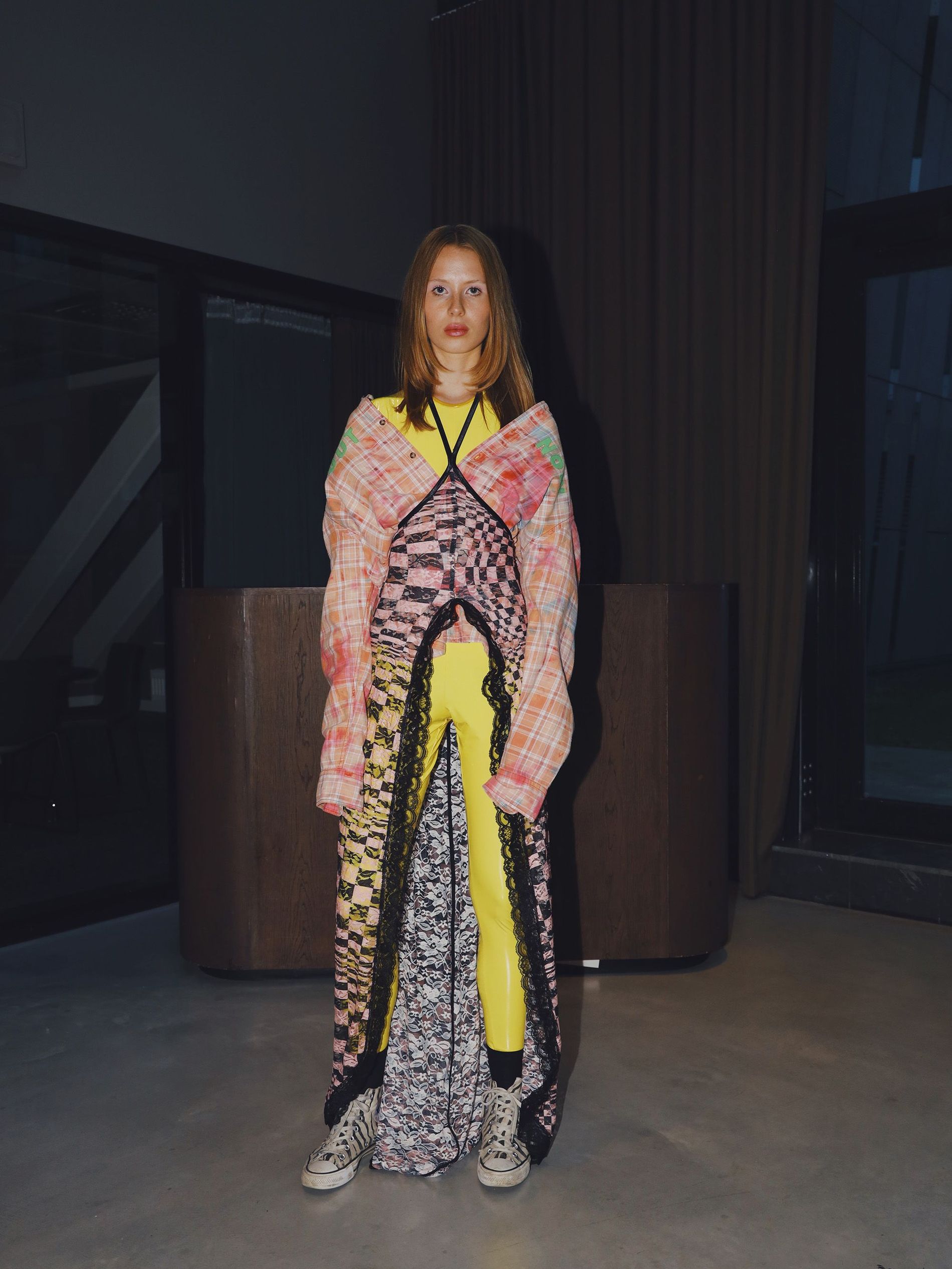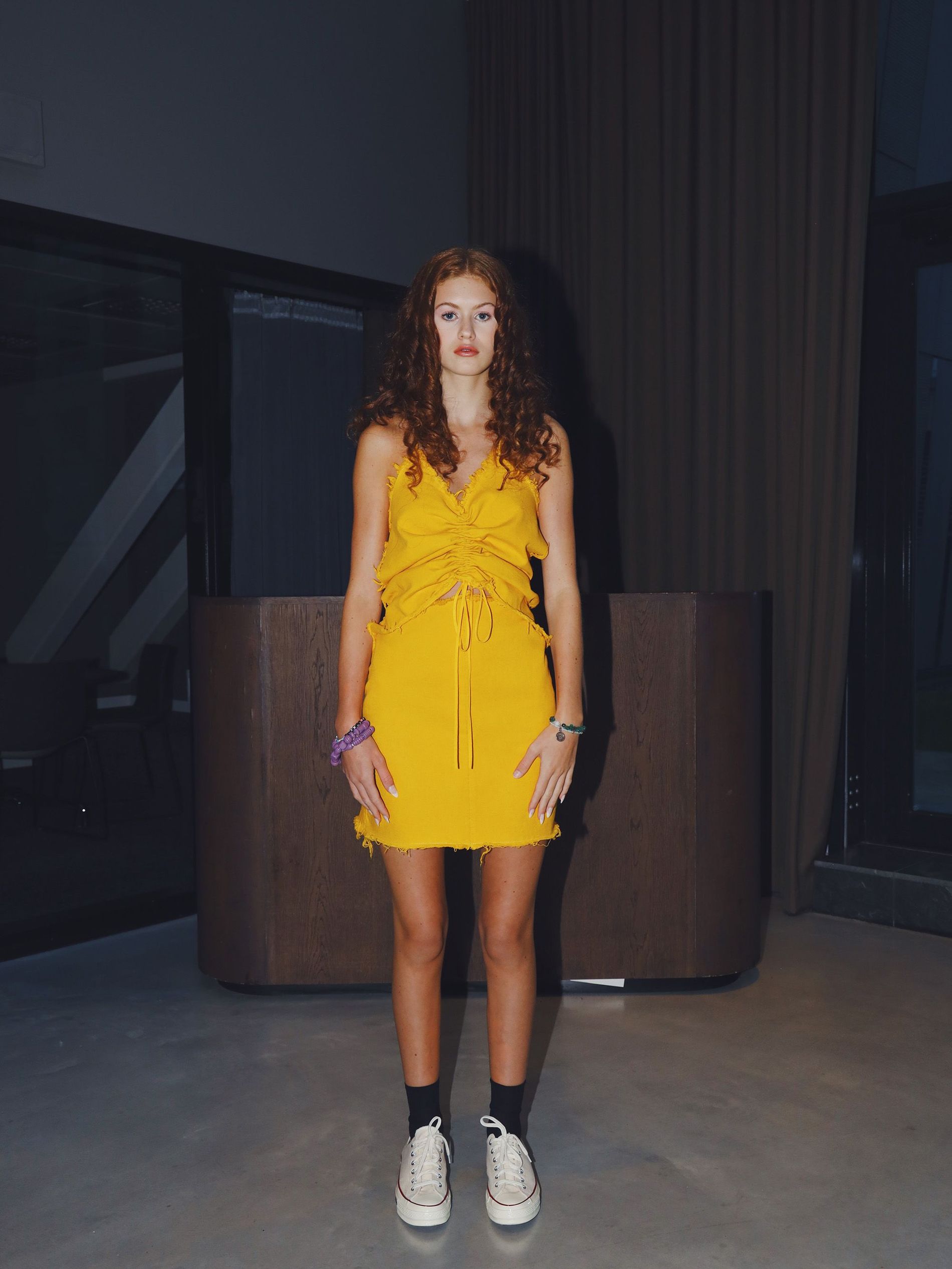 "It's harder to make a girl sexy because she's being staged as sexy constantly," adds Schmidl. He joins us over speakerphone from his studio in Berlin – the two designers have always worked between both cities, but the pandemic has exasperated the distance. "When it comes to guys, it's more about showing off their body, but for a girl, I think it's more empowering to be relaxed about it." It's worth noting that they have already found a female audience for their designs, among them Miley Cyrus.
Still, what these guys know is menswear – albeit their unique take on it – so on the occasion of their womenswear debut, they have brought in someone whose prevue is designing for the female body.
Right on cue, Ana Hernández descends the staircase into the studio, her massive pharaoh hound, Memphis, in tow. Hernández has been a mainstay in the Scandinavian fashion scene since she graduated from Beckmans in 2004. She's best known for her now-defunct brand Hernández-Cornet, which just so happened to offer Lazo his very first fashion job in 2011, fresh out of school at the London College of Fashion. "It was kind of like a family thing, to invite Ana to do this together with us," says Lazo. "Since Josef worked with me, it's very natural in terms of silhouettes and patterns. We know each other. So it's very hands on and very easy," Hernández adds.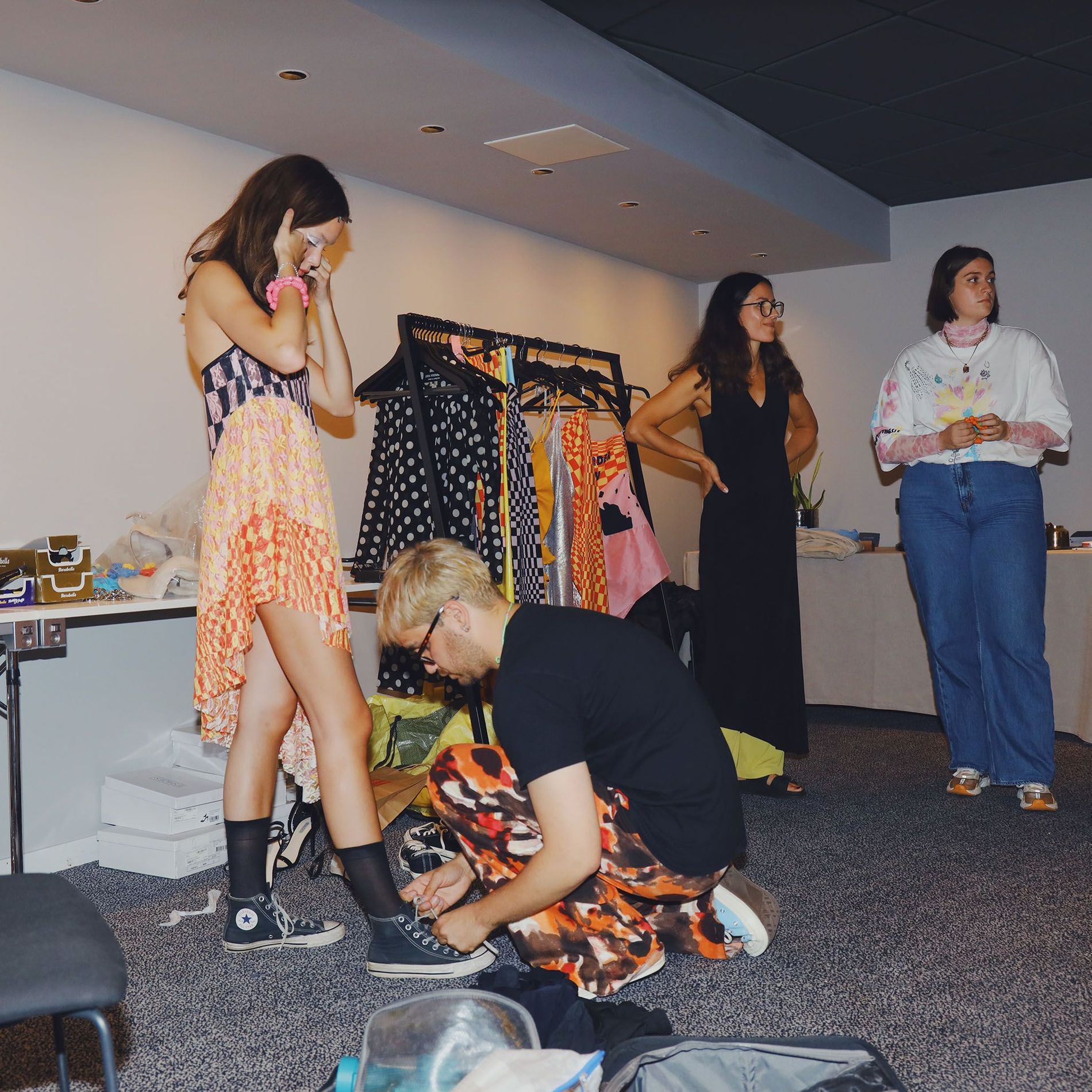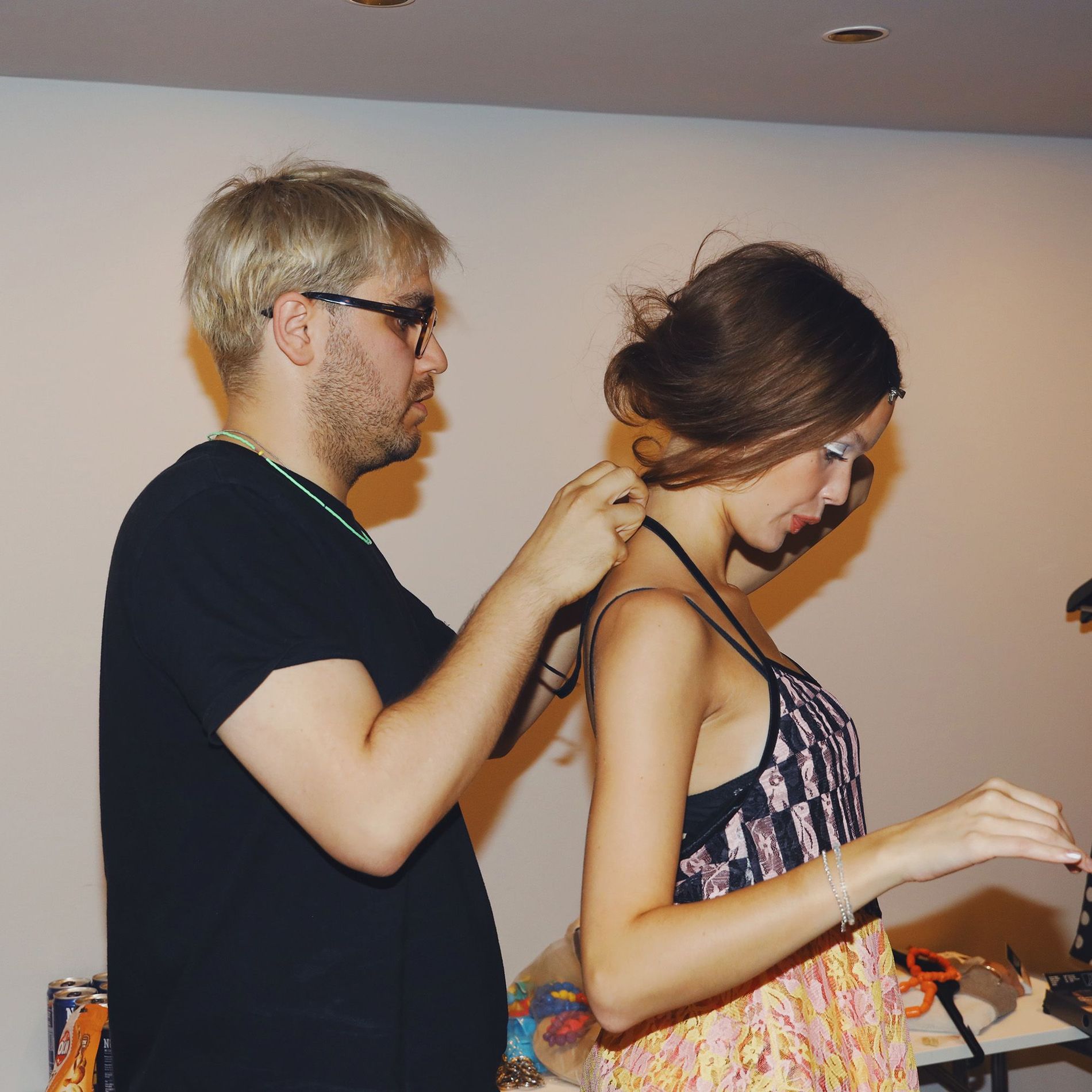 The result of the collaboration is six dresses – a continuation of their SS22 menswear collection shown in Paris earlier this summer. First entitled 'Overdose', this second iteration is cheekily dubbed 'Overdose One More Time'. "I thought it was funny, because once you overdose, it's over," quips Schmidl. "But we can overdoes a second time." It's not overtly a Britney Spears reference, but it would be fitting, not only because the pop hit was produced by Stockholm's own Max Martin, but also because the butterfly tops and second skin latex could have come straight from an early Britney video.
As for the dresses, they're playful and girlish; an early aughts fantasy and a perfect extension of the Lazoschmidl universe. A bubblegum pink apron dress and canary yellow halter – a take on the aforementioned butterfly top – are sexy, sure, but also totally cute. Meanwhile, a sheer number with lace trimming in a psychedelic checkerboard print worn with a wrist to ankle PVC suit underneath, is more iconically characteristic of the brand. As with the initial offering, items pay homage to our endless appetite for online shopping, emblazoned with sparkly slogans like "I'm Your ROI" and "Pre Order Now."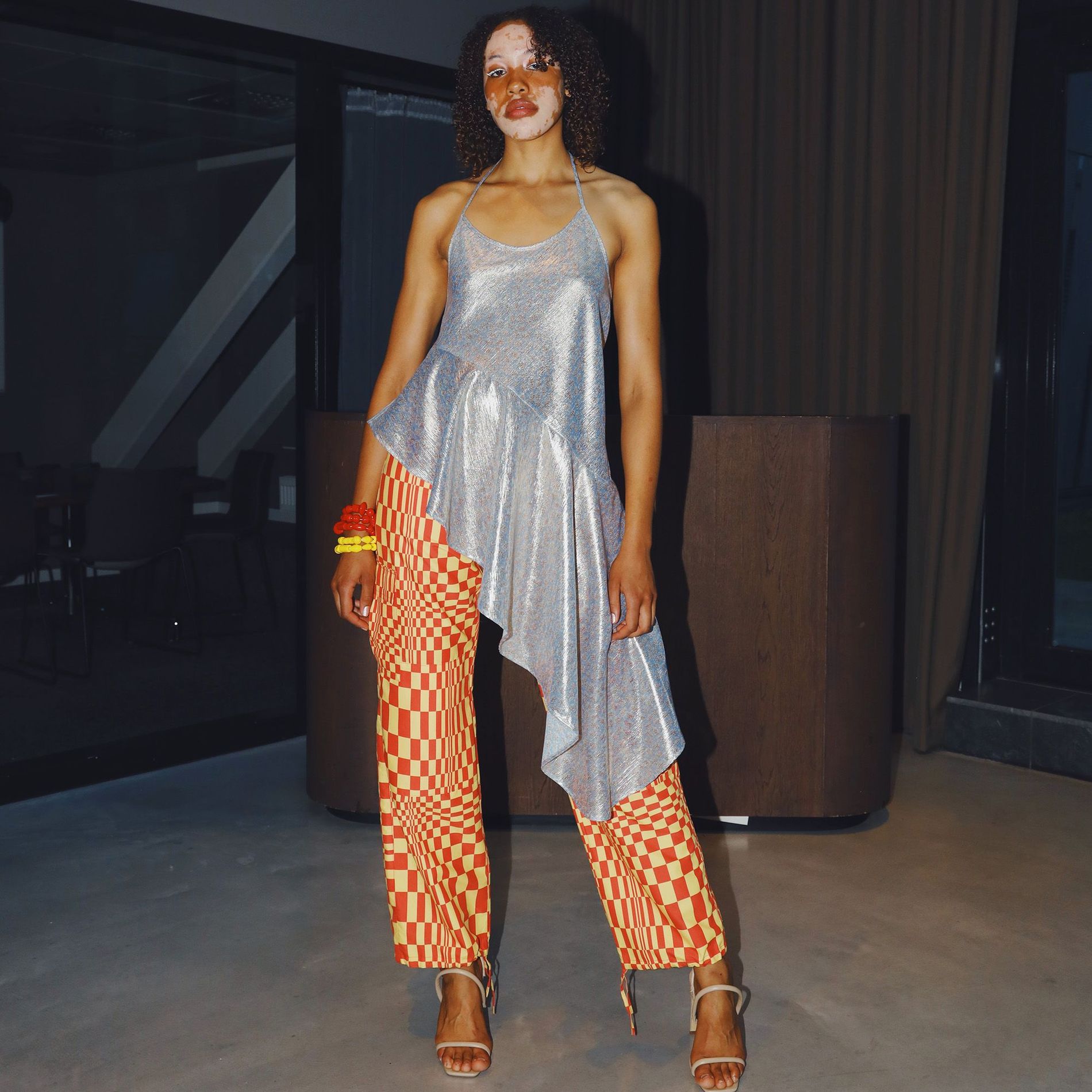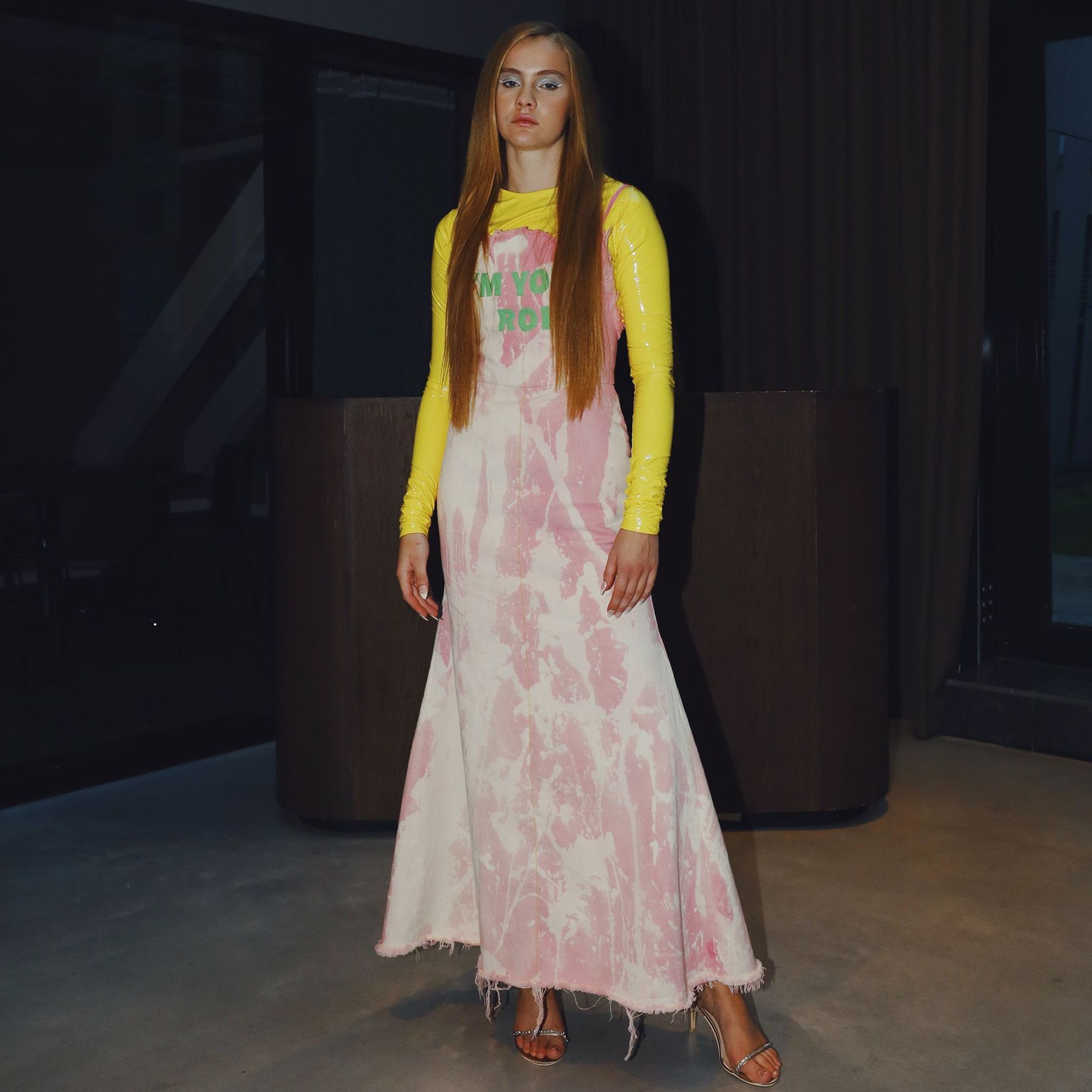 Showing in Stockholm is a bit of a homecoming for the Lazoschmidl boys, who received their coveted Vogue Runway page after their early shows here. "We have a lot of gratitude to Stockholm," Lazo says. Showing in Paris is, he notes, a dream, but there's something about coming back home that ignites the desire to try something new. "People don't expect us to come to Stockholm and suddenly, like, show a full black suit collection," he says. "People are expecting fun and humour from us."
Yesterday's presentation was a charmingly awkward affair, with a handful of guests sitting in a tight semi-circle, the six models stopping on occasion to look us dead in the eye. If this is the Lazoschmidl woman, we love her.