Tapping into the talent of multi-disciplinary artist Evelina Kroon, the new three-piece collection references traditional female craftsmanship, rendered in natural hues
Layered is hitting homes in a new way this autumn, with a line of jacquard blankets designed by Evelina Kroon. The Swedish brand explores the meeting place of art and interiors, with new pieces that "lift Kroon's designs from the floor to the bed."
The collection is made up of three blankets, Fall Foliage, Canola and Dancing Doll, all crafted from alpaca wool. "Each name is a reference to nature," Kroon explains. "Autumn motifs and floral species. I love how the three balance one another, and stand strong on their own at the same time. They each have their own unique personalities!"
Kroon, a Swedish artist who has previously created two collections of rugs for Layered, gave us an insight into her creative process. "My artistic practice lies in repetition, layers and hierarchies. And applying these as I work with differing colour schemes, space and grid patterns in various scales."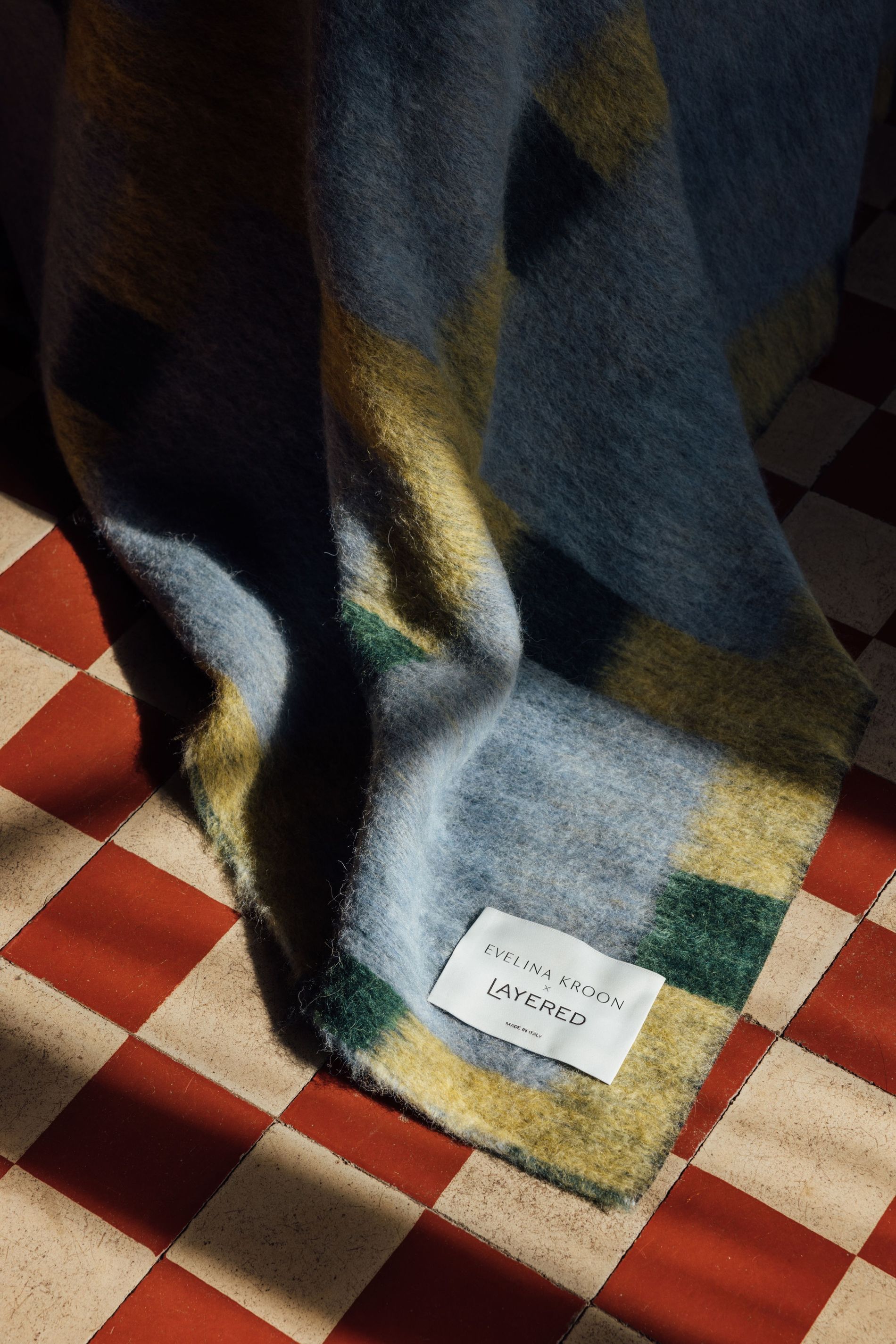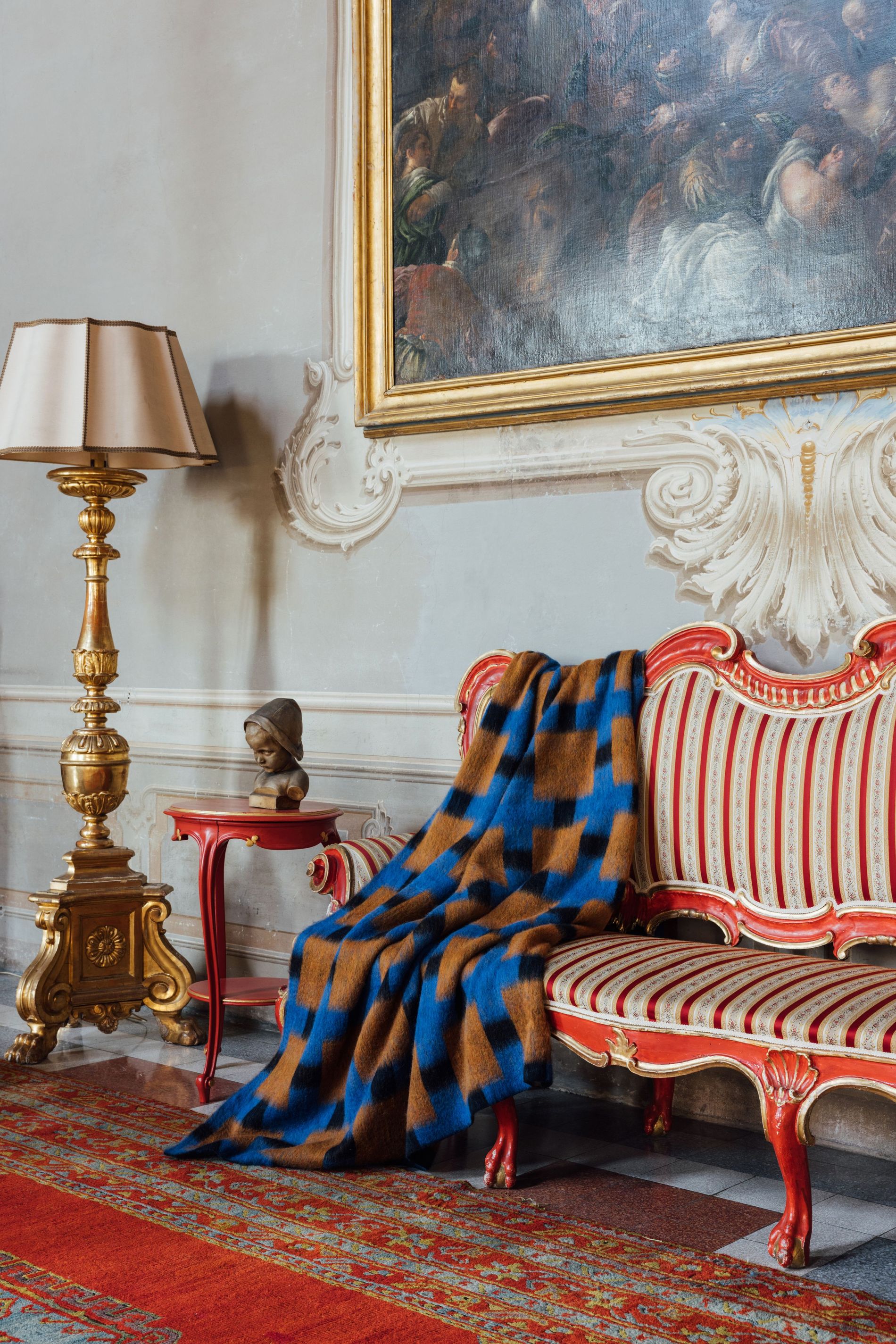 Much of the artist's inspiration comes from traditional textile craftsmanship and weaving, something that makes the collaboration between these two so intuitive. "I think Layered and I have worked so well together because we are in tune," Kroon says. "They give me a lot of freedom, and place a lot of trust in me, just as I trust their expertise in materials and form. Our work has always been open and transparent, our conversations always equal."
I love how the three balance one another, and stand strong on their own at the same time. They each have their own unique personalities!
Evelina Kroon
The blankets have been in the works since the beginning of Kroon's relationship with Layered. And their shared dedication to create pieces of the best calibre is another part of that work. "They were actually planned to launch with our first rug collection," the artist explains. "But it's taken time to create them in the finest quality, and I'm so glad we did take that time. You can see it in the pieces, which made it worth the wait."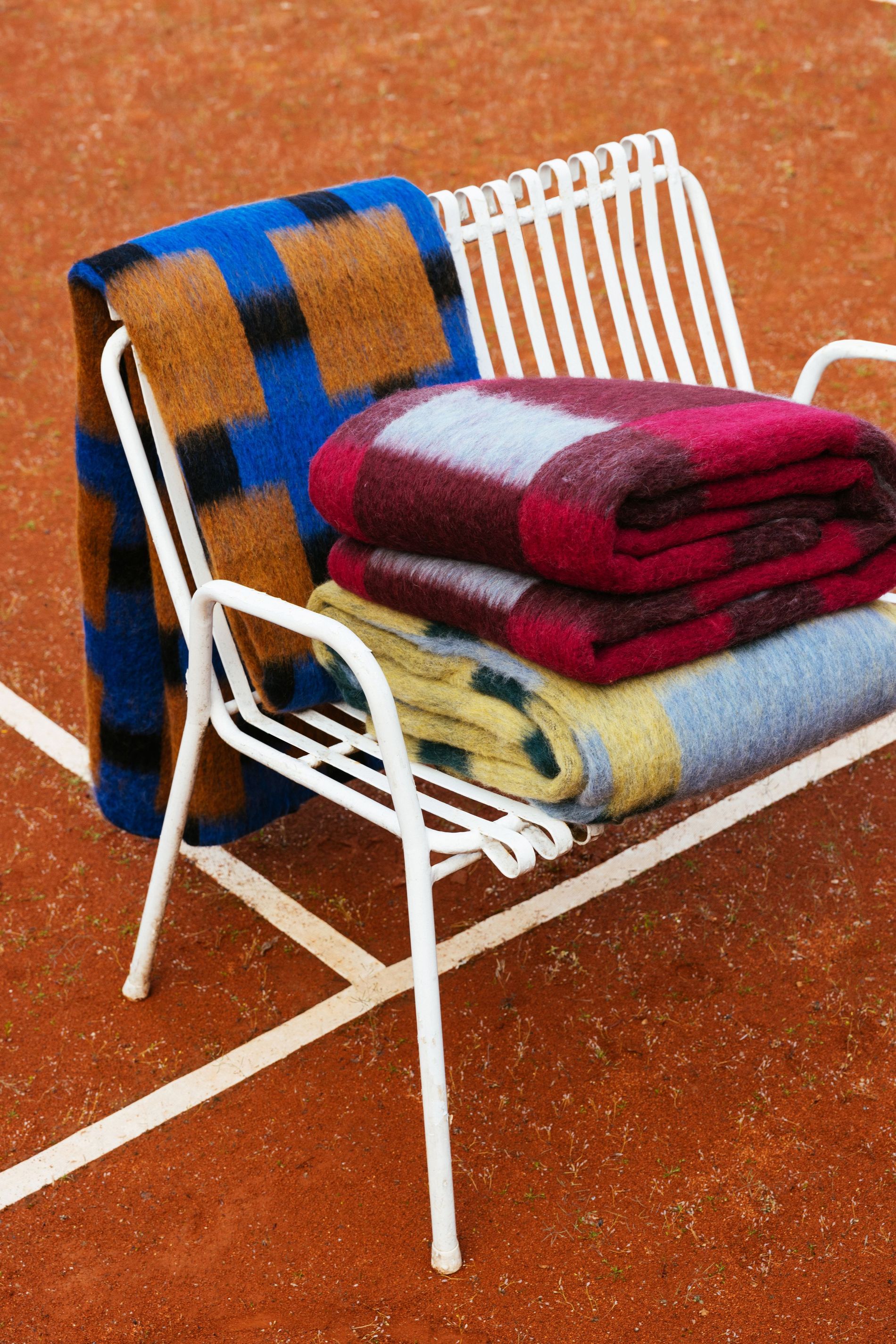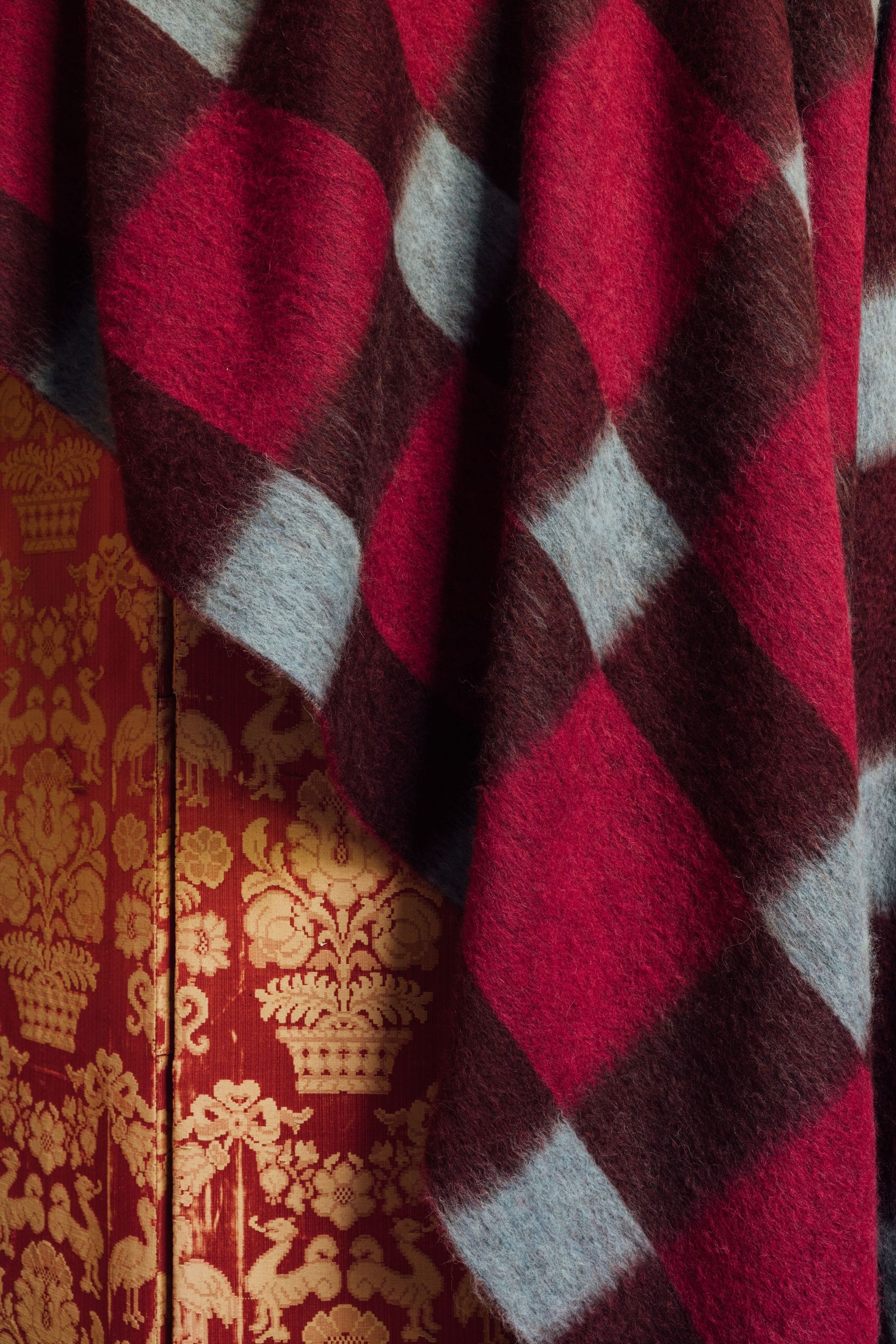 Each blanket represents a different hue of nature, such as Fall Foliage, inspired by the colours of the changing leaves. And Canola, whose yellows mirror the rapeseed fields that bloom across southern Sweden.
Bringing these into the home has a second meaning for Kroon; "Blankets and rugs are both such interesting interior pieces," the artist adds. "I like to translate my work into something you can step on and get dirty. That protects your sofa from children's sticky fingers, and wraps around your feet to warm them. Something you can rest in and feel comforted by."
The Layered X Evelina Kroon collection is now available for purchase in their flagship store in Stockholm and online at layered.se.