The Icelandic-Chinese artist talks about her love for storytelling, growing up in Reykjavik and why her new record is like a "personal diary"
The excitement in Laufey's voice is palpable when we catch up for a chat over Zoom. She's in Seattle, Washington, about to head to Portland, Oregon, to play the last concert on the US leg of her tour. "I love performing in front of an audience, it's the best part of my job," she says. For someone who's released much of her music since the start of the pandemic, it's the first time the artist is getting to hold live performances for her fans. "It makes everything I've done over the past years feel much more real," she says.
For the last couple of weeks, the Icelandic-Chinese singer has been busy promoting her debut record, Everything I Know About Love. Released earlier this year, it comprises an outstanding collection of slow-tempo tunes. Defined by the 23-year-old's deep and mesmerising vocals, each song presents Laufey's original take on the genre of jazz, blending some of its traditional elements with contemporary pop-inspired sounds. "Jazz is often perceived as a dusty genre," she says. "It's always been my biggest passion, and I want to show that there's nothing old and dated about it."
Raised in Reykjavik by an Icelandic jazz-loving father and Chinese mother who moved to the country to play with the Icelandic Symphony Orchestra, Laufey (pronounced Lay-vy) developed a fascination for the likes of Ella Fitzgerald and Billie Holiday at an early age. "I just fell in love with the sound, this sonic middle between the old and the new," she says.
After obtaining a scholarship at the famed Berklee College of Music in Boston, the world's largest independent college for contemporary music, she started experimenting with different genres. Although she grew up playing the cello and the piano and listening to early 20th-century jazz, Laufey likes to draw inspiration from contemporary pop artists too (in particular Taylor Swift). After finding the perfect meeting point between the different musical styles, she began penning original songs. "All of a sudden it all just clicked and I found the perfect middle ground between all genres," she explains. "Something just right for me and my deep voice."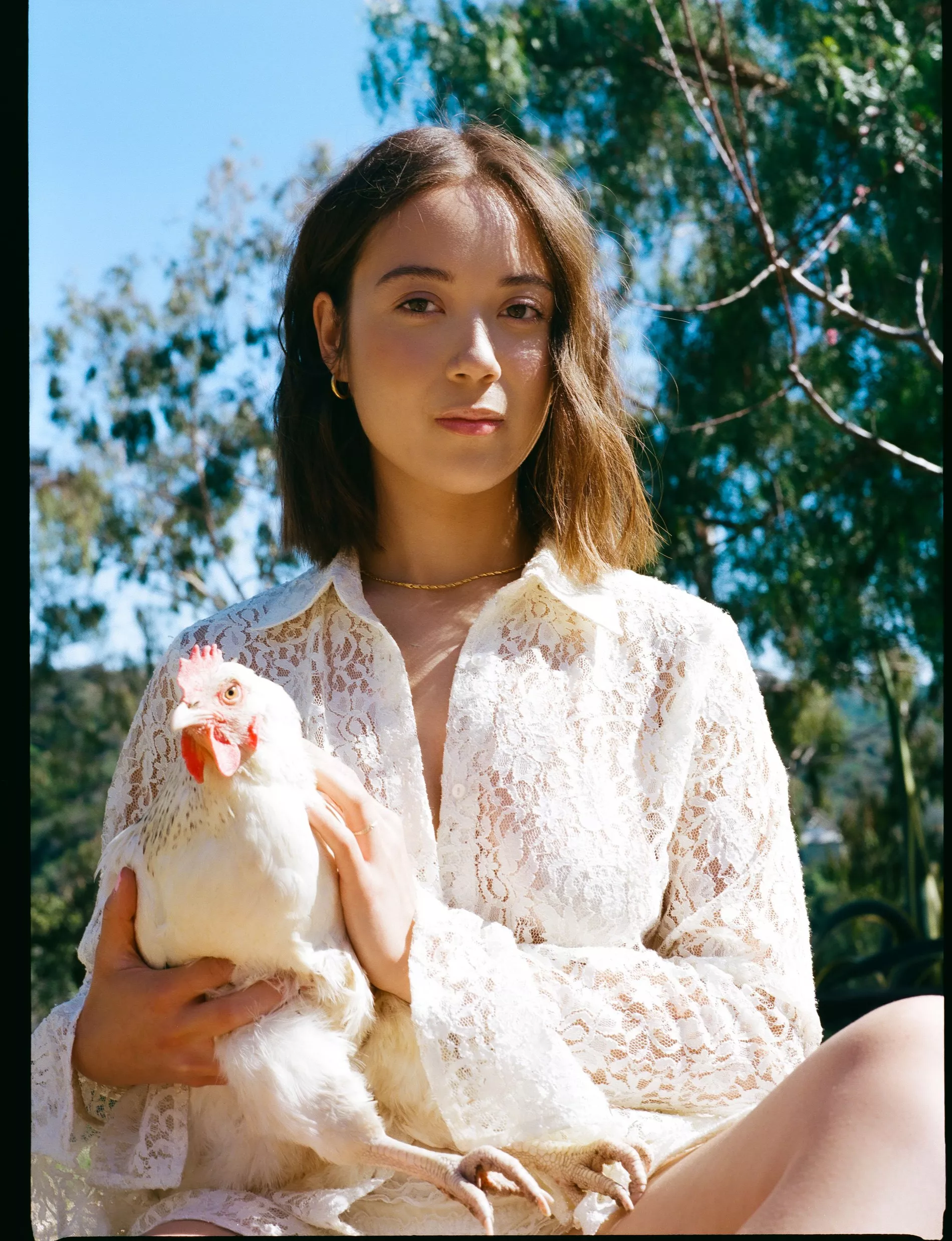 Photo: Gemma Warren
Her debut album, preceded by several singles and an EP, is the result of months of songwriting inspired by a recent heartbreak. Laufey describes the record as a personal diary: an honest account of moving away from home, falling in love and finding oneself. "The songs I write are very much stories of a 23-year-old," she asserts.
Part of her success can be attributed to a strong presence on social media platforms. Using Instagram and TikTok as a means to promote herself and her music, Laufey has garnered a strong following worldwide, sharing everything from snippets of live performances to her latest favourite novel. An avid reader, she also started her own book club. "Storytelling is a big part of my music," she explains. "If you want to be a writer you have to be a reader."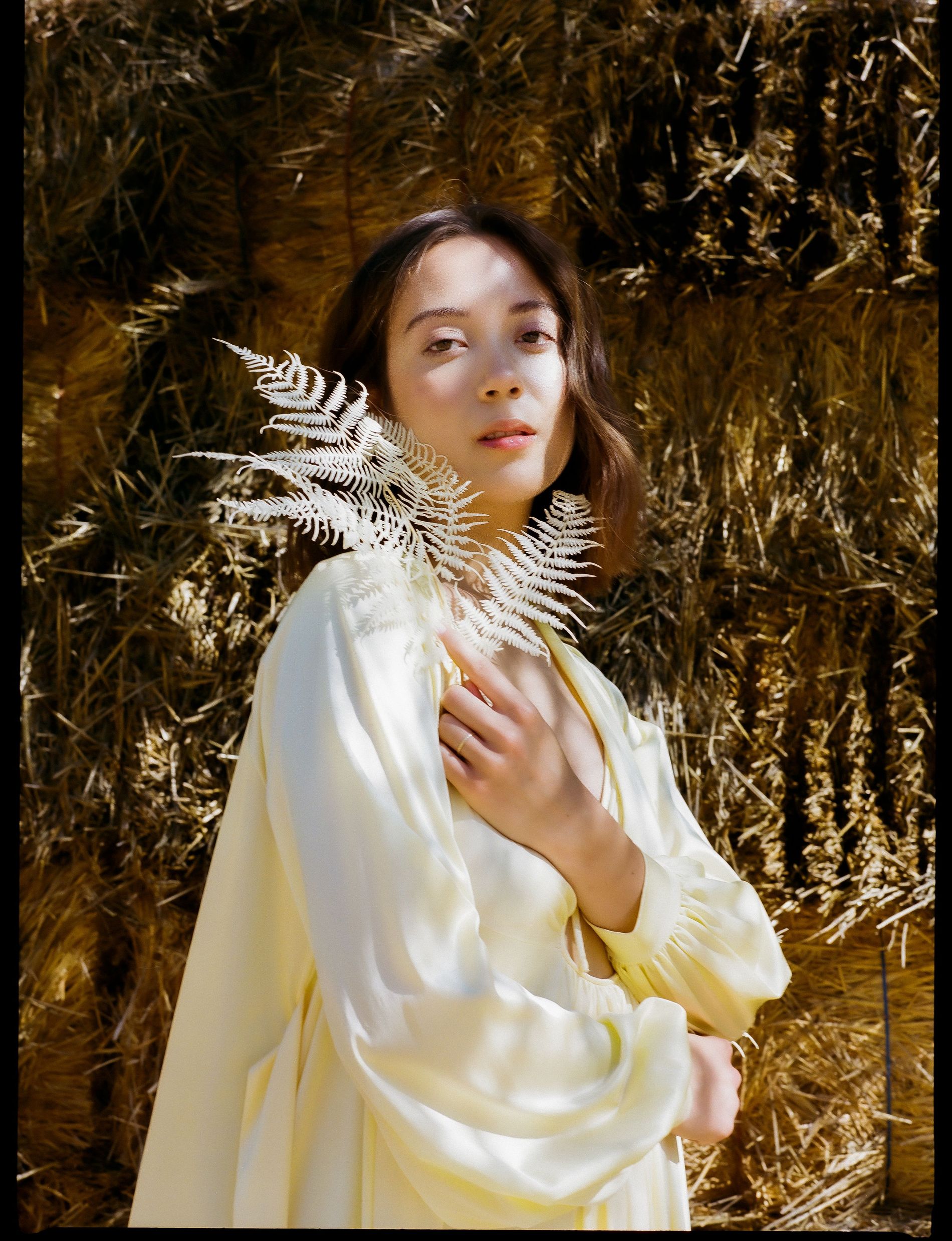 Photo: Gemma Warren
When we speak, Laufey is readying herself to return to her hometown of Reykjavik, where she is set to play two sold-out shows together with the Iceland Symphony Orchestra. The concerts will be held at the capital's Harpa, distinctly recognisable by its coloured glass facade. As Iceland's largest concert hall, it's arguably the most respected venue for any Icelandic musician to play in. "We'll be performing in front of 3,000 people which is about one percent of the country," she says with a laugh. "That's what I call an achievement!"