Vogue Scandinavia heads to Cannes to exclusively interview pop princess Kylie Minogue and DJ of the moment Peggy Gou on their delicious new collaboration
Kylie Minogue and Peggy Gou are sitting on a plush white couch by the beach off the Cannes Croisette positively beaming at one another. "I mean, I love you," says Gou to Minogue, matter-of-factly. They have the easy rapport and frequent grins of old pals, but in reality, they had just met in person for the very first time a few hours prior. The occasion? Gou's remix of Minogue's iconic 'Can't Get You Out Of My Head' – a not-so-guilty pleasure beloved by club kids and their parents. It's only fitting that the collaboration would be facilitated by Magnum – purveyors of ice cream, the ultimate summer pleasure.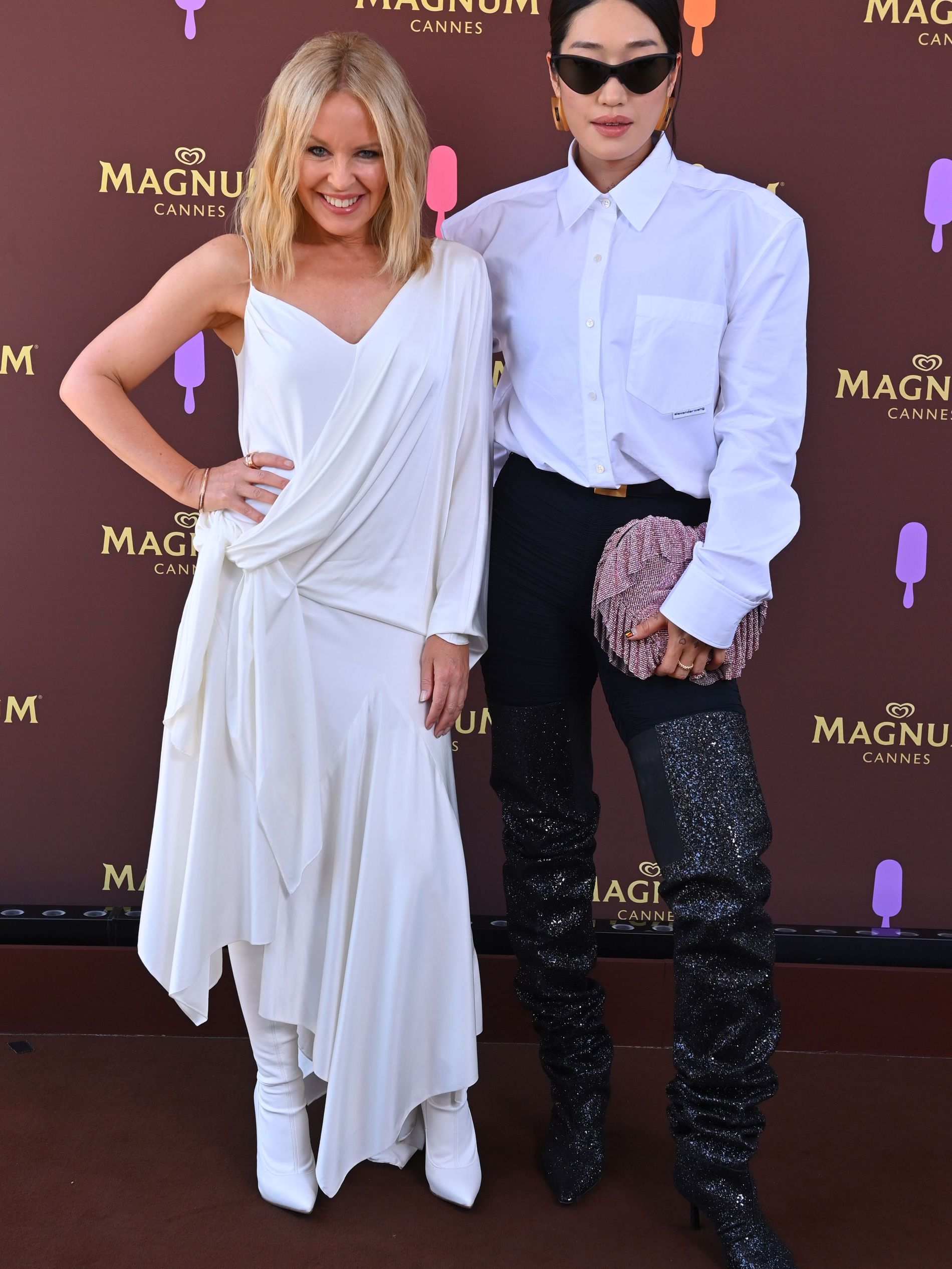 Photo: Magnum
The vibe between them – this instant love – is mutual. "Your energy is so amazing. I can't imagine doing what you do, to be there, on your own," Minogue says to Gou. She turns to me. "She has thousands of people in the palm of her hands. It's so cool. I'm really full of admiration." The two superstars do an air hug. They're even colour coordinated – Minogue in a white asymmetric Alexandre Vauthier frock and second-skin leather boots, Gou in a crisp white shirt and thigh-high sparkly boots by Alexander Wang. It's 25 degrees and they both admit that perhaps the boots were a poor choice.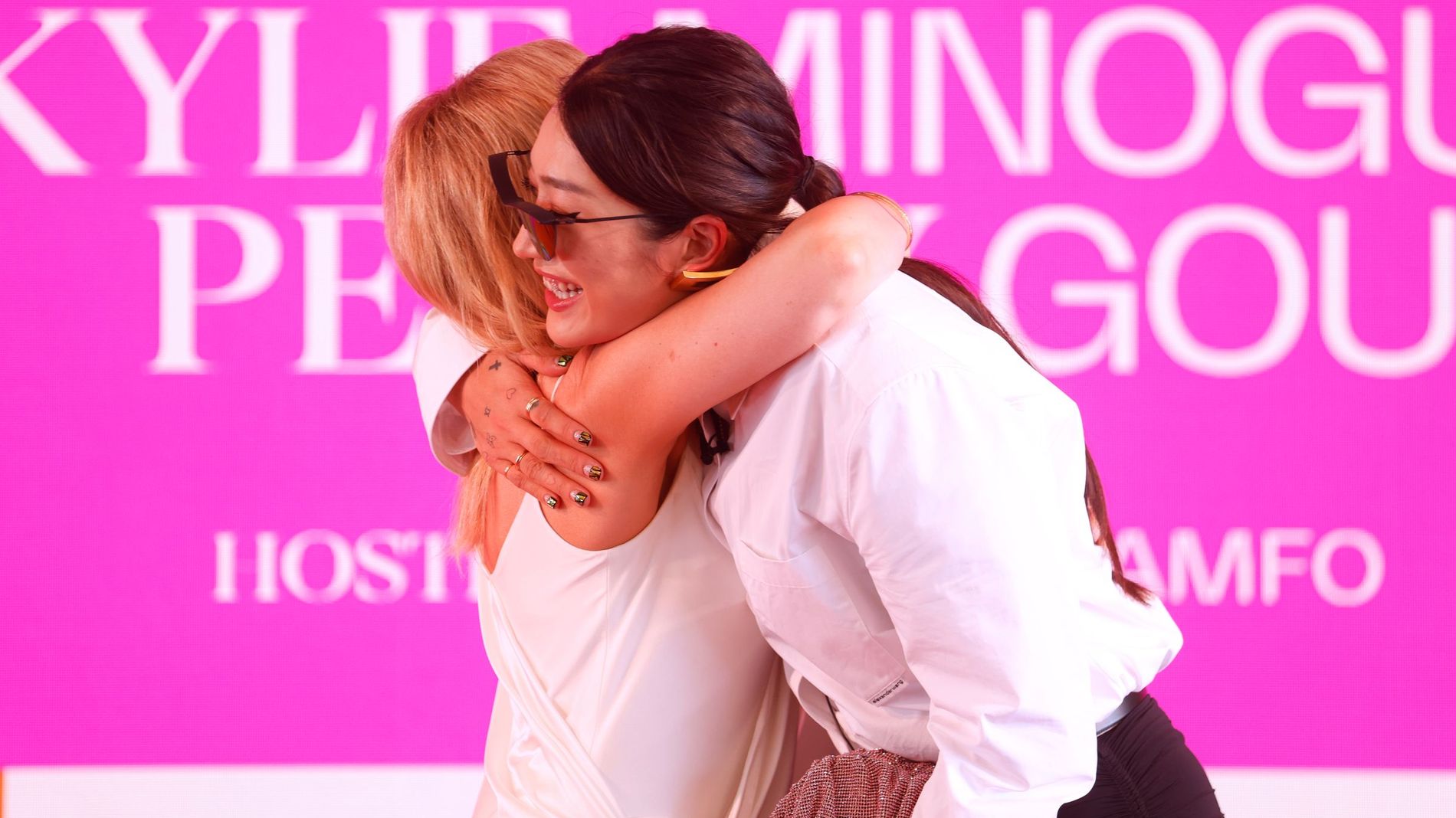 Ice cream is hardly a passing fancy for Gou or Minogue. The former has an ice cream-centric tattoo on her bicep – "because I was drunk" – and the latter recalls "going to the cinema and having a choc ice." I ask Minogue if she plans on getting matching ice cream ink with her new bestie and she says it's unlikely. She doesn't have any tattoos. Gou and I remark that these days, that's subversive. If she were to get one it would be like "a star that fell from the sky and just landed somewhere."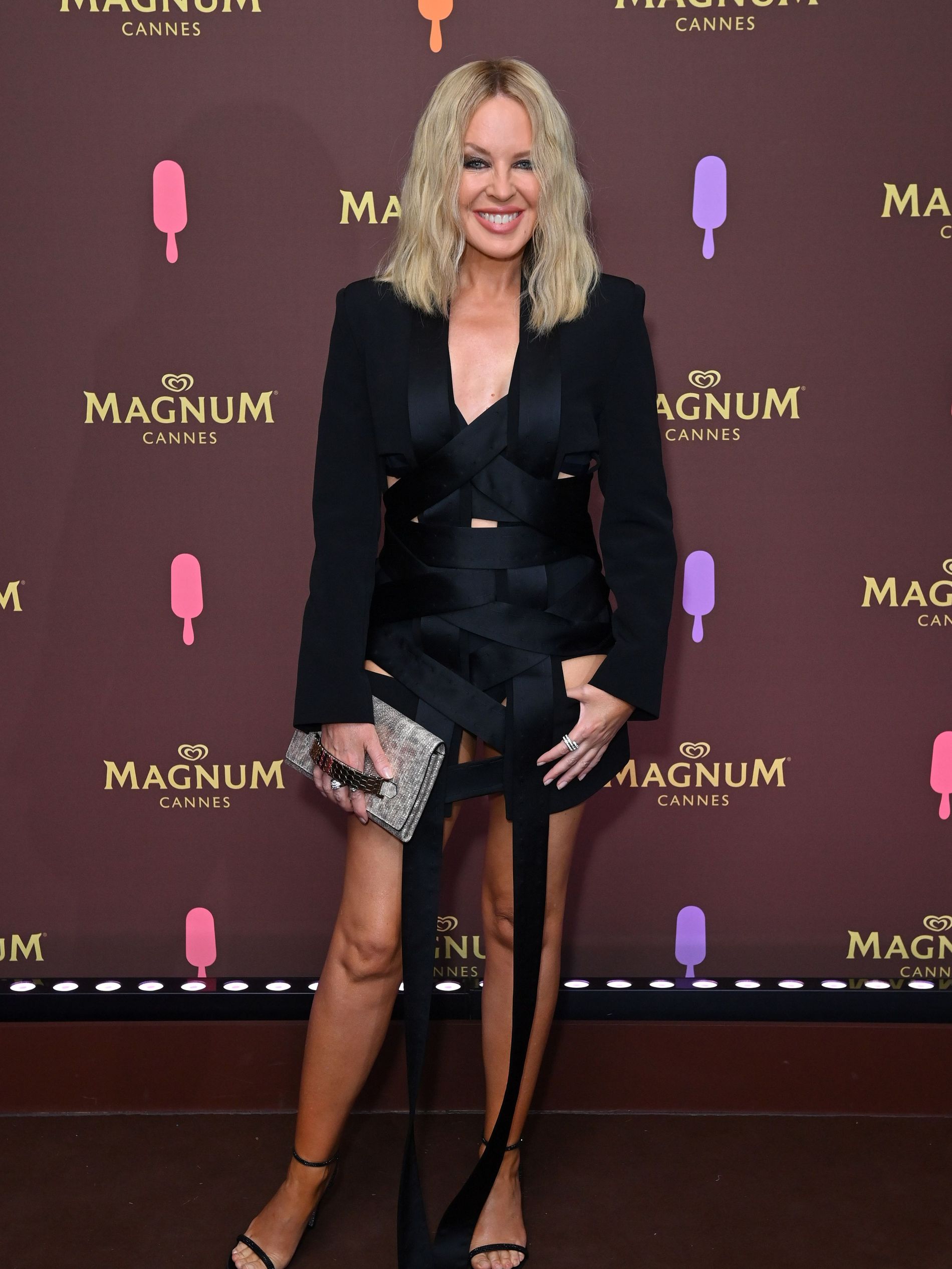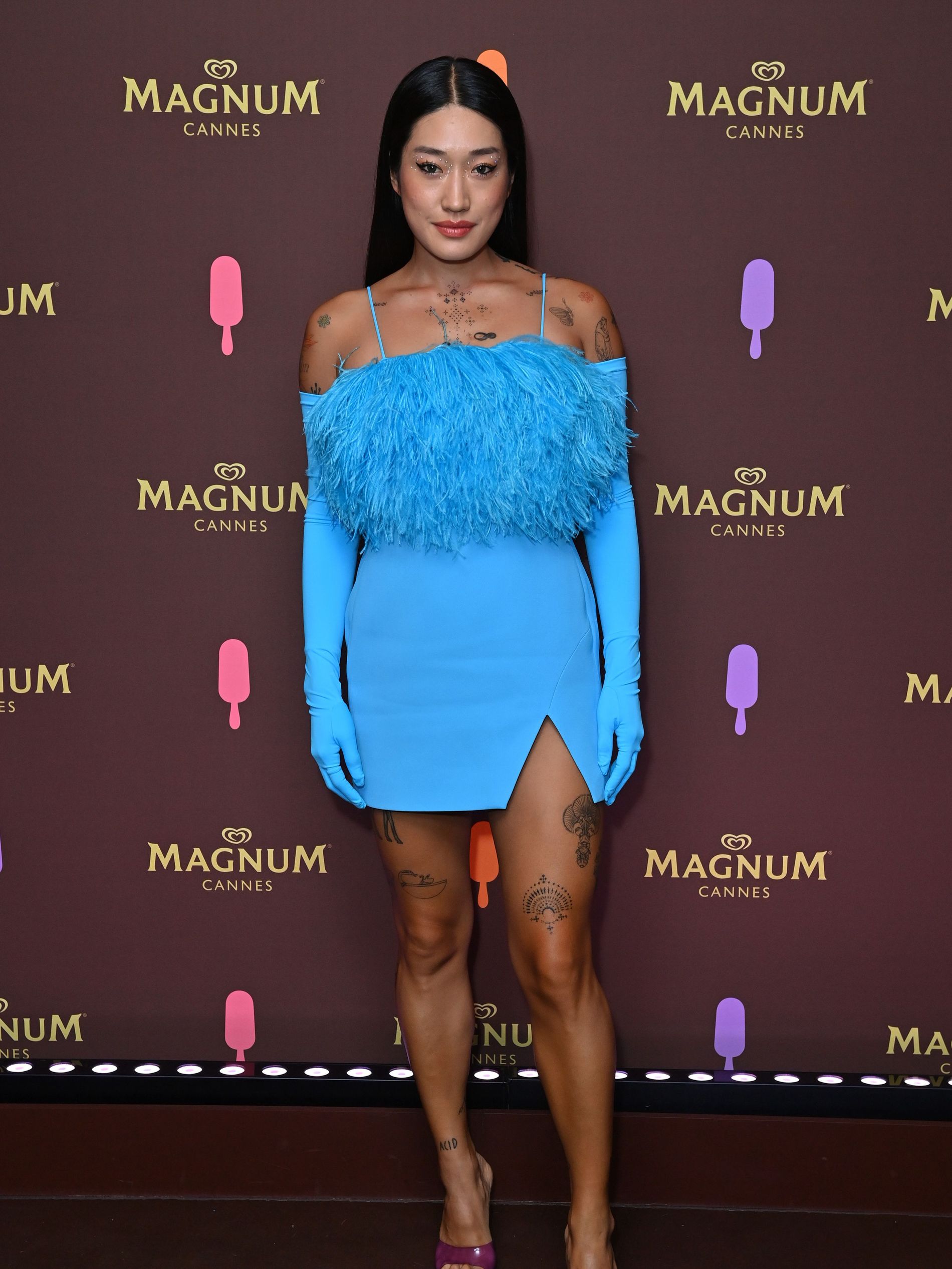 The first time Minogue heard Gou's take on her song, she was at home in Australia. She had heard not-so-successful remixes and versions before – some rearranged for her own concerts. "It's not easy to remix that song," she says. "So I was so excited to hear it, and I loved it. There was nothing to say. It was gorgeous." Gou says she didn't want to change the beloved baseline, but rather loop the lyrics "for ever and ever", taking bits from here and there and rearranging them.
It's a certified summer club anthem. And as Minogue and Gou took the stage later that evening, revellers brandishing their iPhones, dancing about as confetti rained from the sky, seemed to agree.