Vogue Scandinavia's editor in chief, Martina Bonnier, on proudly claiming Lily Collins – the first non-Scandinavian cover star – as an honorary Scandi
Like nearly every single person in the fashion industry, I found a few spare moments over the holidays to watch Emily in Paris. In addition to being a fun – and funny – bit of escapism, I find the premise to be surprisingly relatable. As a Swede who has worked in both New York and Paris, watching Emily navigate Parisian culture brought up memories of my own time in a French-speaking office. I, too, had a chicly intimidating Sylvie-type as a boss, back when being editor in chief of Vogue Scandinavia was but a faraway dream.
You can't talk about Emily in Paris without talking about Lily Collins, a bona fide star and an explosive comedic performer who pulls off every over-the-top outfit thrown at her with panache (including cocktail dresses from Danish brand Rotate). Not since Sarah Jessica Parker in Sex and the City have we had such an iconic presence – one so inextricably linked with the fashion she wears.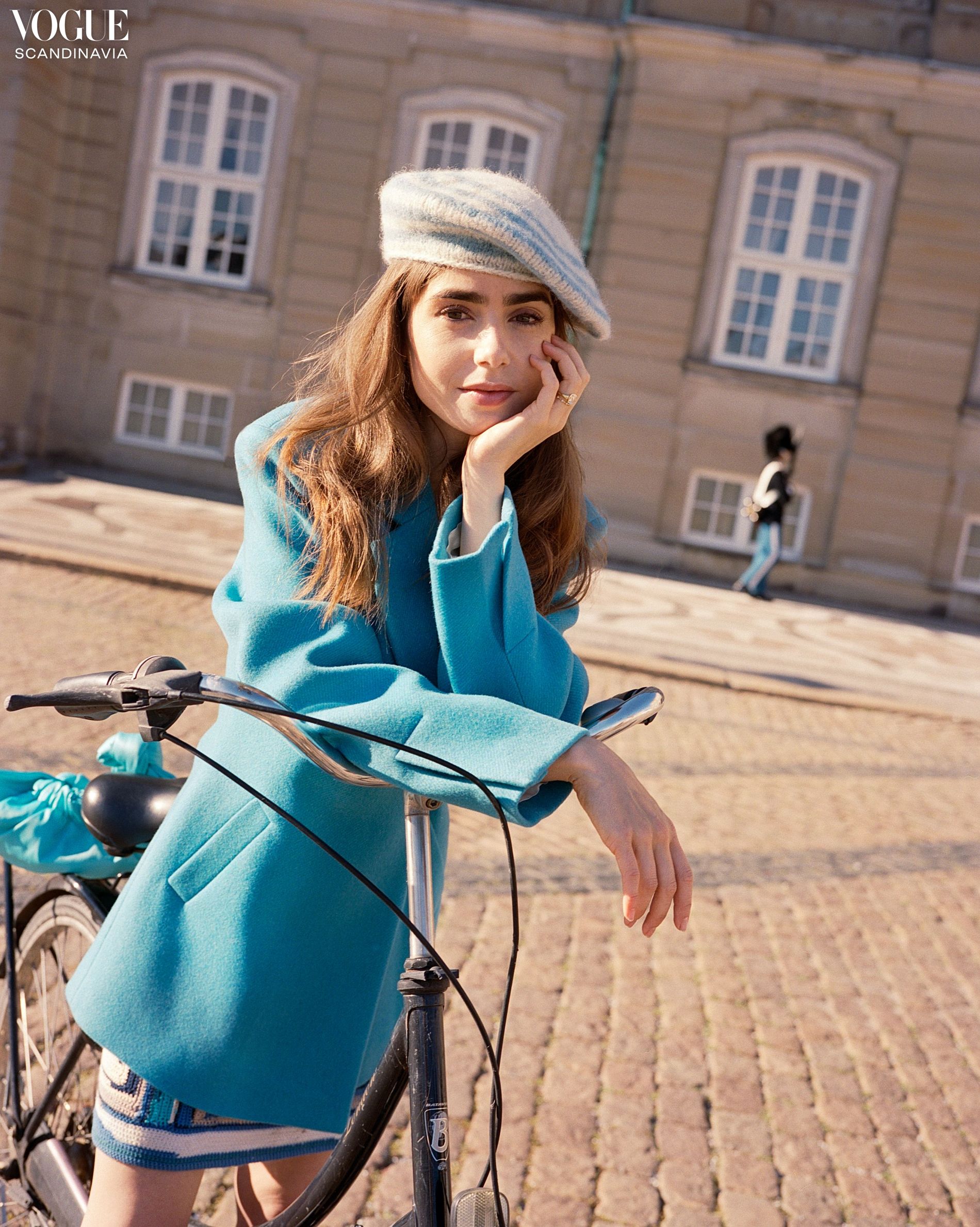 Given that Collins lives in sunny Los Angeles and spends a chunk of every year filming in Paris, you can imagine my surprise to learn that the actress is enamoured with Scandinavia, of all places. Scandinavians are notoriously modest – sometimes even self-effacing – when it comes to our region. Still, when an outsider, especially one as beloved as Lily Collins, enthusiastically celebrates Copenhagen, Swedish Lapland and Lofoten (all places she visited on her honeymoon, by the way), we can't help but feel a certain sense of pride. Seeing Paris through Emily's eyes somehow makes the French capital appear even more beautiful and, similarly, seeing Scandinavia through Lily's eyes (or her Instagram, rather) makes our fjords, cafes and summer homes appear just a little more romantic.
Just as Collins has shown so much love to Scandinavia, it is now our turn to celebrate her as our digital cover star. Naturally, we shot her in Copenhagen – alongside her bike, like a true Dane – a city she visits with her husband several times a year. Though Collins is our very first non-Scandinavian cover star, we proudly claim her as an honorary Scandi.