Known for creating beautiful garment out of recycled fabrics, designers Celine Aagaard and co-founder Pia Nordskaug used the same process for their new store. The result is a space that's as sustainable as it is unique
Fashion darlings and the force behind sustainable brand Envelope 1976, designer Celine Aagaard and co-founder Pia Nordskaug, have unveiled their first retail offering in Oslo hotspot Oslobukta, near the Munch Museum.
Already known for seasonless garments, gender-neutral knit sweaters, recycled cashmere, reversable dresses and signature linen suits, the concept store is very much an extension of the brand's mindful, responsible fashion principles.
"The core value of Envelope 1976 is to create a concept with sustainability as the essence of every step in the value chain and our aim is to extend this in our store concept," says Aagaard, who is also Vogue Scandinavia's sustainability expert. "To us it would not feel right to construct a brand-new store or build a new concrete floor just to create an expression that is already inherent in the premises. That's unnecessary use of resources."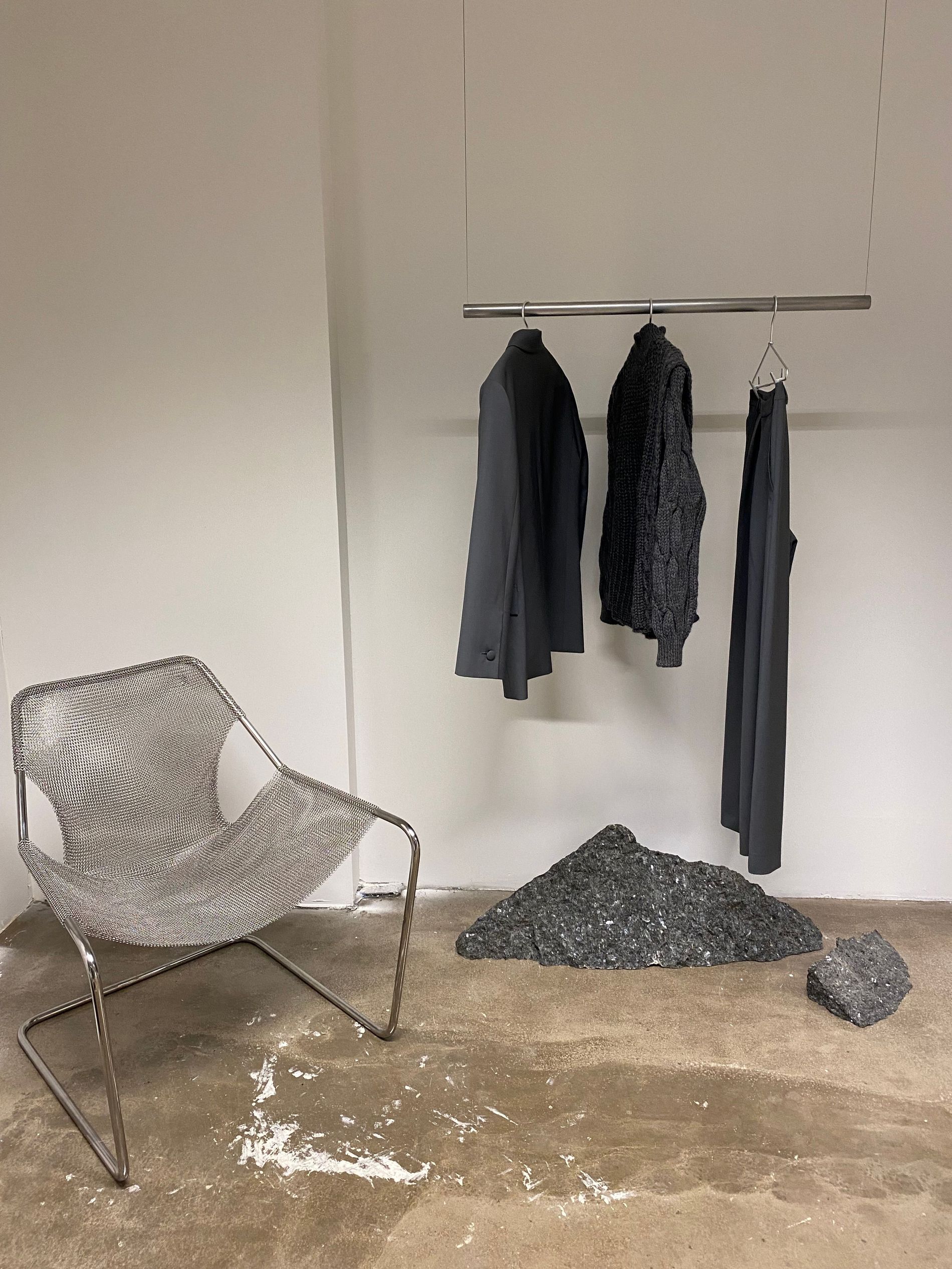 Photo: Envelope 1976
Clothing racks are made of reclaimed materials by the F5 Collective and all furniture is handpicked pre-loved vintage pieces. But in true Norwegian style, the most striking design elements come straight from nature.
"We wanted to display our clothing collections in a concept store that celebrated the rawness and beauty of nature, and so chose to incorporate Norwegian natural stone from Lundhs Real Stone," says Aagaard. "We have handpicked the surplus stone from the quarry, ensuring that we use unique pieces that we personally believe fit into our concept, whilst at the same time creating stunning contrasts and depth."
The rocks are used both functionally and as décor turning materials into a worktop for the store counter, and smaller pieces are used as art, says Aagaard. In the future, Aagaard and Petrovic envisage the space being used by friends and artists and becoming a hub of creativity.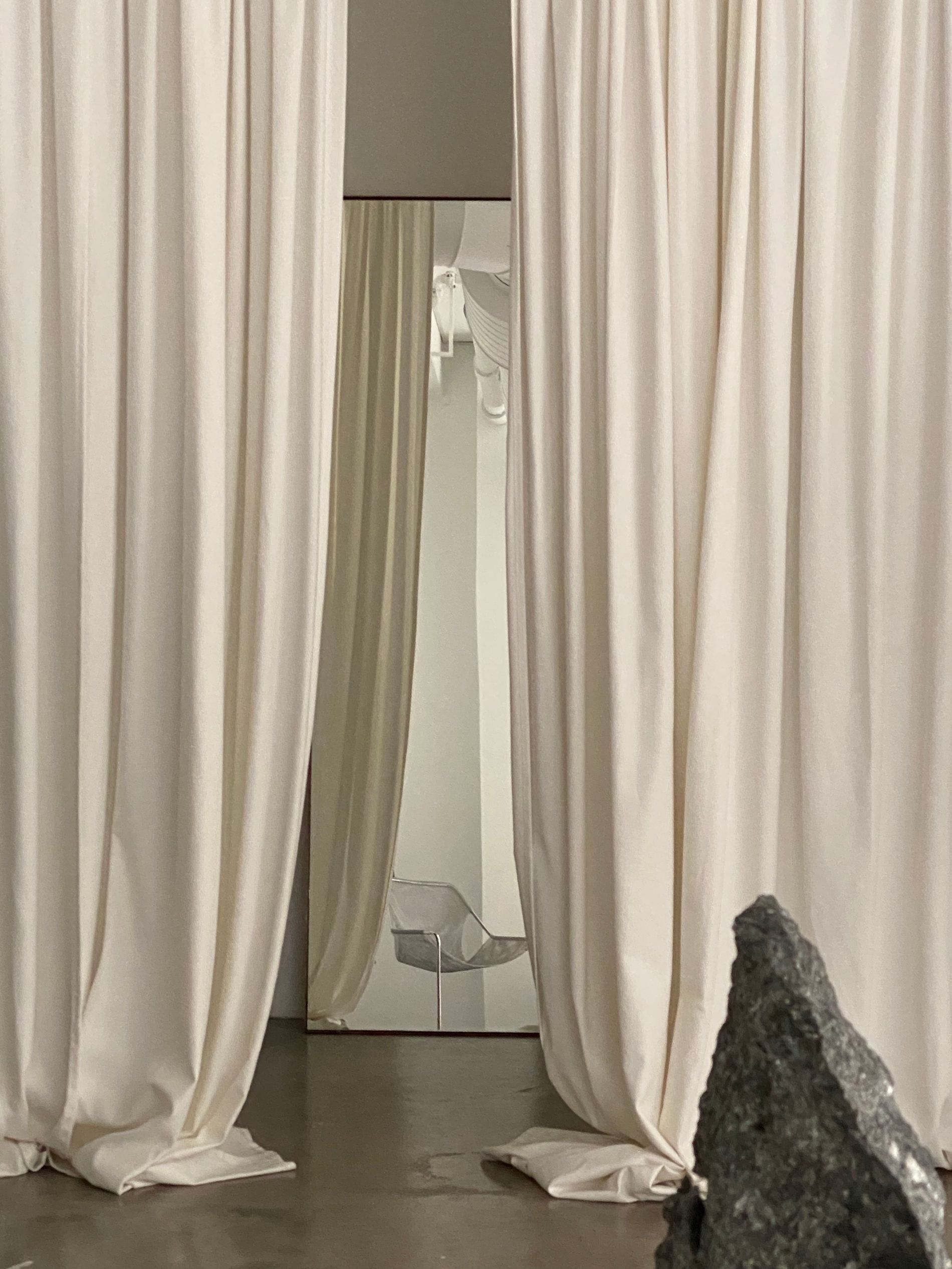 Photo: Envelope 1976
The collection, unsurprisingly, is very Oslo-focused, an ode to the laid-back but forward-thinking city. The colour palette is also inspired by nature from shades of grey, white, black and light beige with form and function, and genderless design at the forefront – suit pants made from Italian wool, oversized knits, soft cupro pants, knee-length straight fit kimono.
"In the store we will showcase our complete collection of timeless and seasonless garments, in addition we will offer unique garments made to order in Norway," says Aagaard.
Envelope 1976 concept store is now open.
Envelope1976 Concept Store, Operagata 75 c, 0194 Oslo, Norway