A conversation between industry pioneers Kim Grenaa and Aiayu's Maria Glæsel about the future of sustainable interior design
It may sound like an odd thing for the co-owner of a brand to say, but Aiayu's Maria Glæsel wants you to buy less. "The inescapable truth is that we need to slow down the rate of production and consumption – both for the sake of the planet and for the people who make the things we buy," says the CEO of the Copenhagen brand, known for its timeless Danish simplicity when it comes to interiors, fashion and accessories.
"To me personally, and to Aiayu, sustainability means striving to buy fewer but better." This isn't some knee-jerk greenwashing in the wake of the stark warnings issued by the IPCC's 2021 Climate Report this August. Glæsel says Aiayu has placed sustainability at its heart ever since the brand was founded in 2007. "It is not something we have tried to retroactively work into our business model along the way."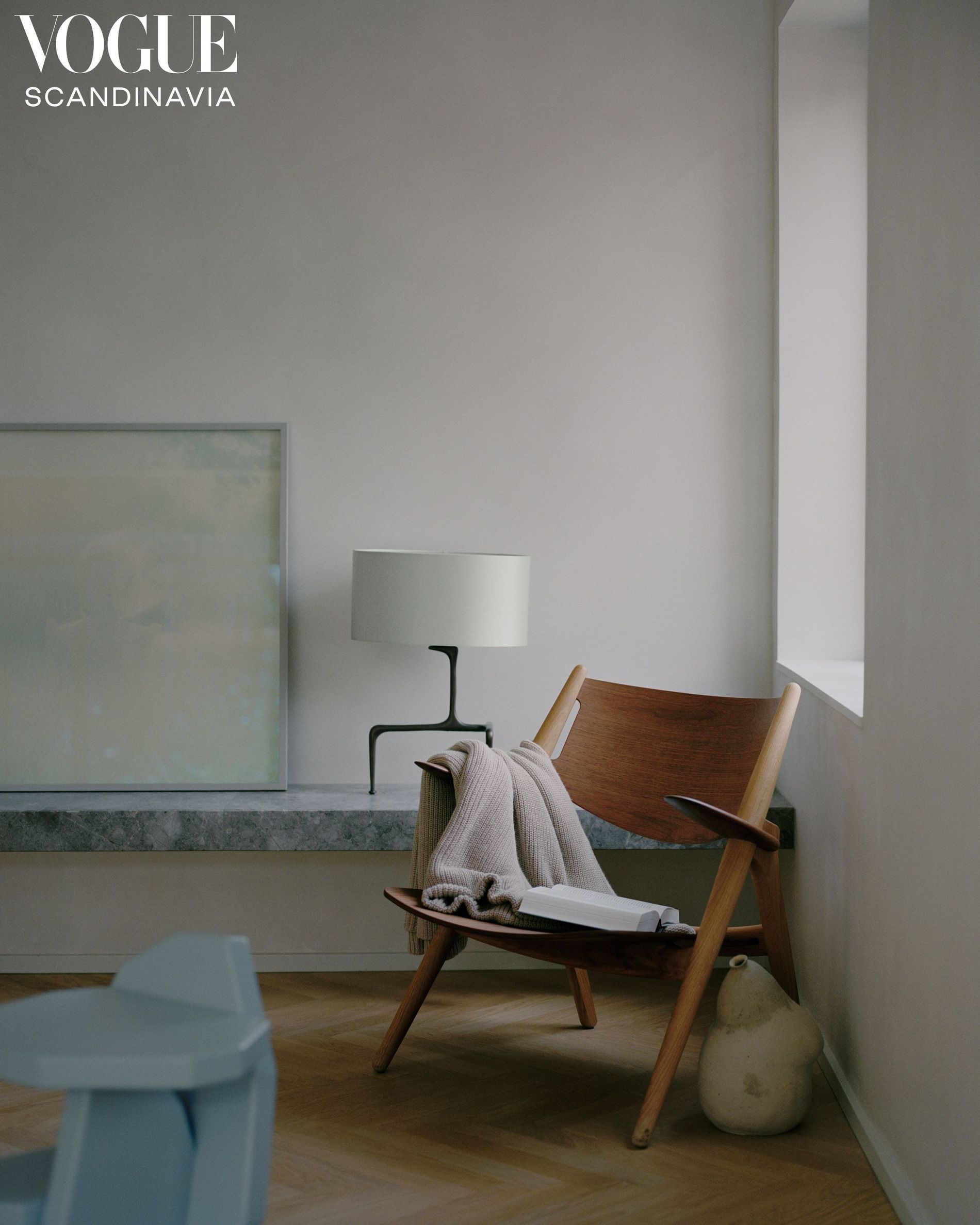 Side table, €1,300. Jacob Egeberg. Lounge chair, €3,000. Hans J. Wegner. Plaid, €540. Aiayu. Ceramic vase, €800. Katla Rúnarsdóttir. Braque Table lamp, price on request. CTO Lightning. Painting by Astrid Kruse Jensen. Photo: Brian Buchard. Photo: Brian Buchard
Having spent more than a decade at the head of the company, Glæsel was already well aware of the advances in the interior design industry with regards to sustainability – and just how much work is still to be done. But the recent experience of moving house has quite literally brought it home for her.