In a fashion fuelled, laboratory extravaganza, this is a pop fever dream
Snoh Aalegra has dropped the music video for her song Neon Peach featuring Tyler, the Creator.
Aalegra, who is featured in the October/November issue of Vogue Scandinavia, is known for her love of metallics. Having recently dressed in a full chrome look for her Jimmy Fallon performance of the song Lost You in August, metals have become a signature look for the singer. This time, Snoh is serving a full silver outfit in a completely silver room, but the star of the show are the fully crystallised knee-high boots, making us dream of those iconic Saint Laurent autumn/winter 2017 shoes once more.
Our favourite look though, is the throwback to iconic Janet Jackson, with a latex bodysuit with silver hardware and matching opera gloves and stockings. This reminds us of Jackson's music video with Busta Rhymes for the 1999 hit What's It Gonna Be?!, and of course, the 2004 Super Bowl half-time show. Snoh adds a sense of whimsicality, though, with her favourite colour purple in the form of an extra large Y2K fuzzy hat. Yes, we're obsessed.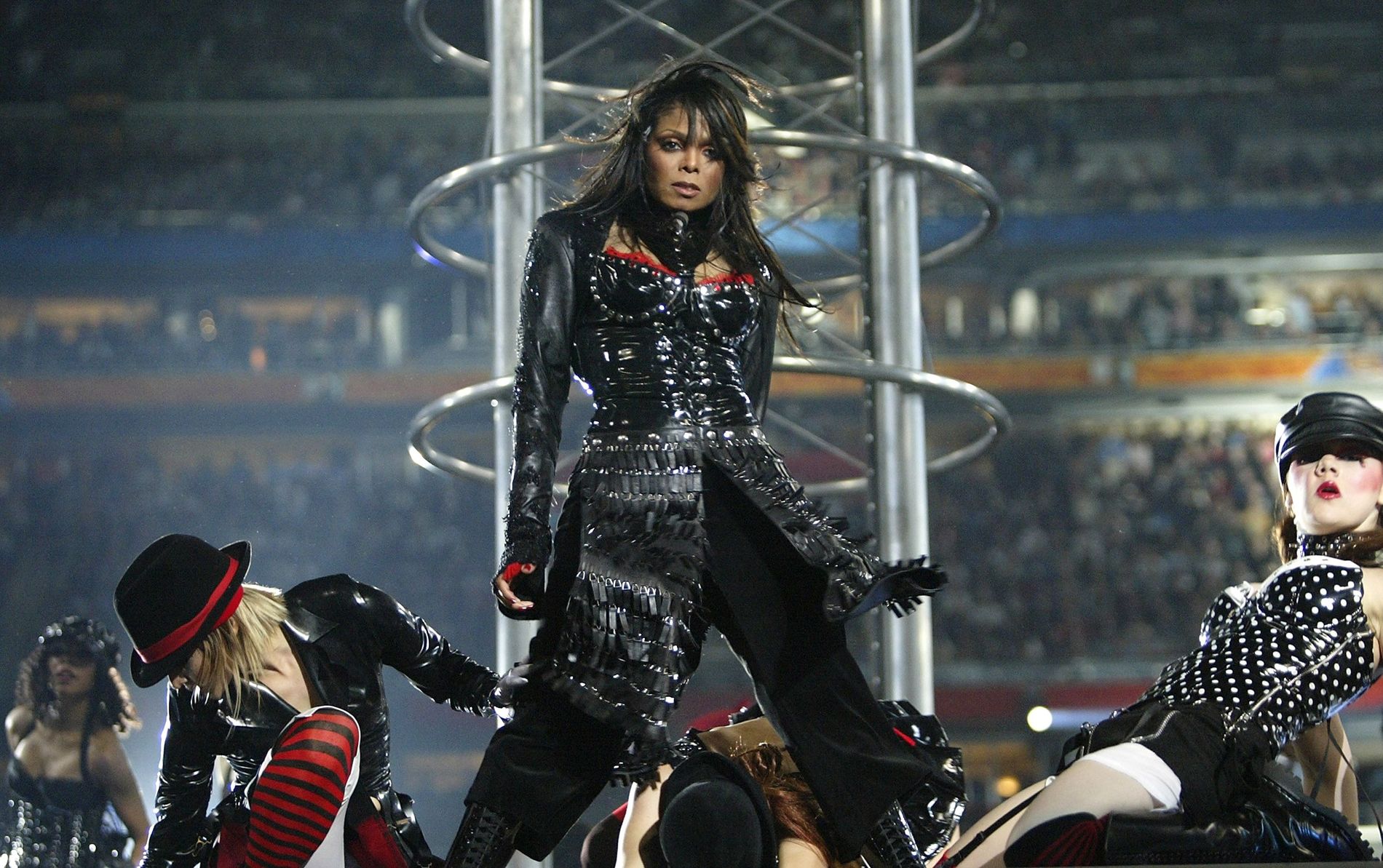 Janet Jackson, Super Bowl Half-Time Show, 2004 . Photo: Getty
The video aesthetics are dreamy, and classic Tyler, the Creator, who also produced the song. With Tyler's love for 1990s nostalgia and Snoh's favouritism for a soft film glow, the combination is unstoppable.
Tyler, the Creator never disappoints, as he rolls in on a tiny lilac car wearing a blue fur hat, while Aalegra is drinking tea in a known 'alien abduction' zone. For some reason or other, it just completely works. The video is pure fun.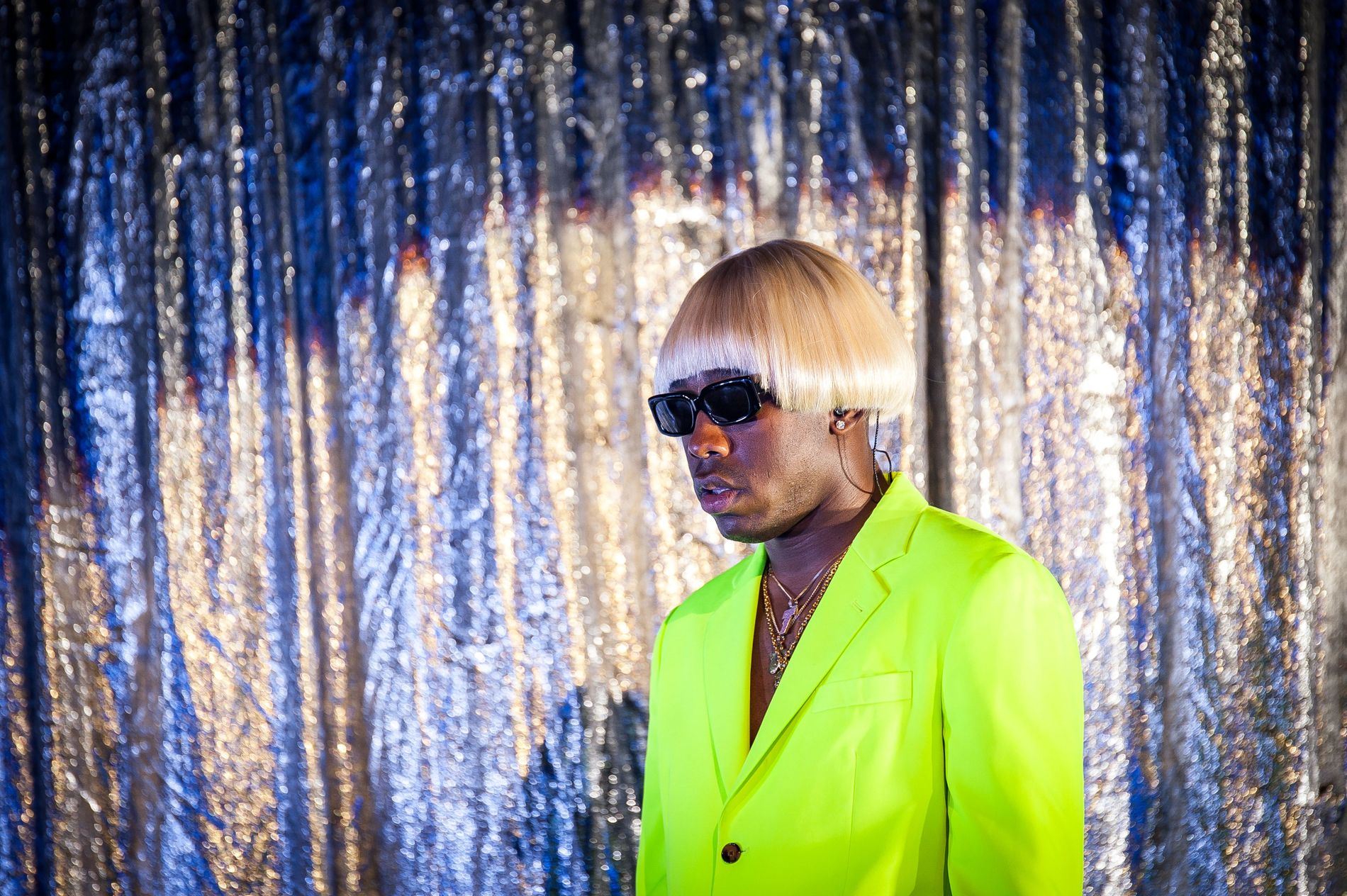 Tyler, the Creator . Photo: Getty
Snoh also channels the late, great Aaliyah, cutting from the tight and sexy aesthetic of the latex bodysuit to an oversized T-shirt, XL jeans, and a bucket hat, with large neon, acrylic rings — giving the 1990s a run for its money. Shaojun Chen, who styled the video, clearly has been able to capture Aalegra's aesthetic and inspiration from the pop queens of the past. Mixing the structured silhouette of Janet Jackson with inspiration from the laidback, denim and streetwear focused Aaliyah into a look that is completely Snoh's own.
Neon Peach was our favourite song off of Snoh Aalegra's record Temporary Highs in the Violet Skies, and it's no surprise that we love the video even more.