Spotted on Swedish street style darling Emma Fridsell during the Nordic Fashion Weeks and seen on celebrities like Rihanna – it's safe to say that Emma Brewin's bucket hats are having a moment
At this point, it's almost a redundant statement. Current collections are populated by spaghetti straps, mini skirts, platform shoes – and bucket hats, of course. However, we're not referring to the cotton, short-brimmed summer styles most often associated with the trend. Instead, we're honing in on the bombastic shapes and shades of Emma Brewin's fuzzy bucket hats.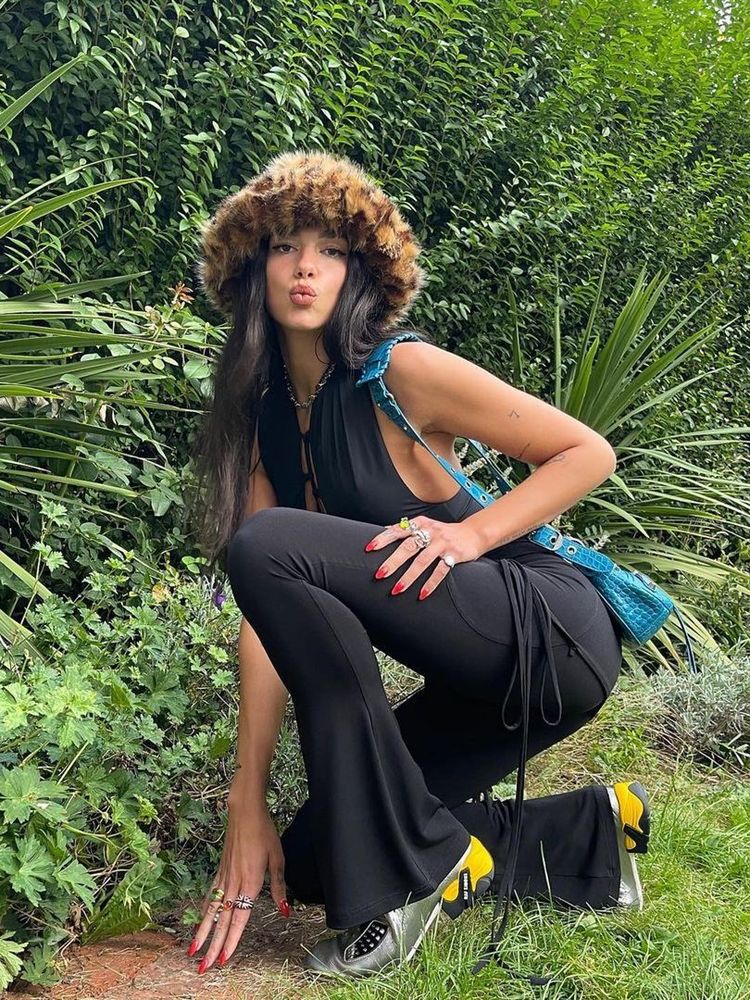 With trends from the 1990s and noughties resurfacing, it's no surprise to see style mavens like Rihanna, Bella Hadid, and Dua Lipa wearing Emma Brewin's take on the Y2K staple. Operating since 2014, the British designer arguably reinvigorated the trend but she was not alone. The circular nature of the fashion world has seen small resurrections of the chapeau since its first surge of popularity. One example is Marc Jacobs' autumn/winter 2012 collection. His wide-brimmed faux fur hats didn't catch on at the time, but today the runway accessory is coveted on pre-loved luxury sites like Vestiaire Collective.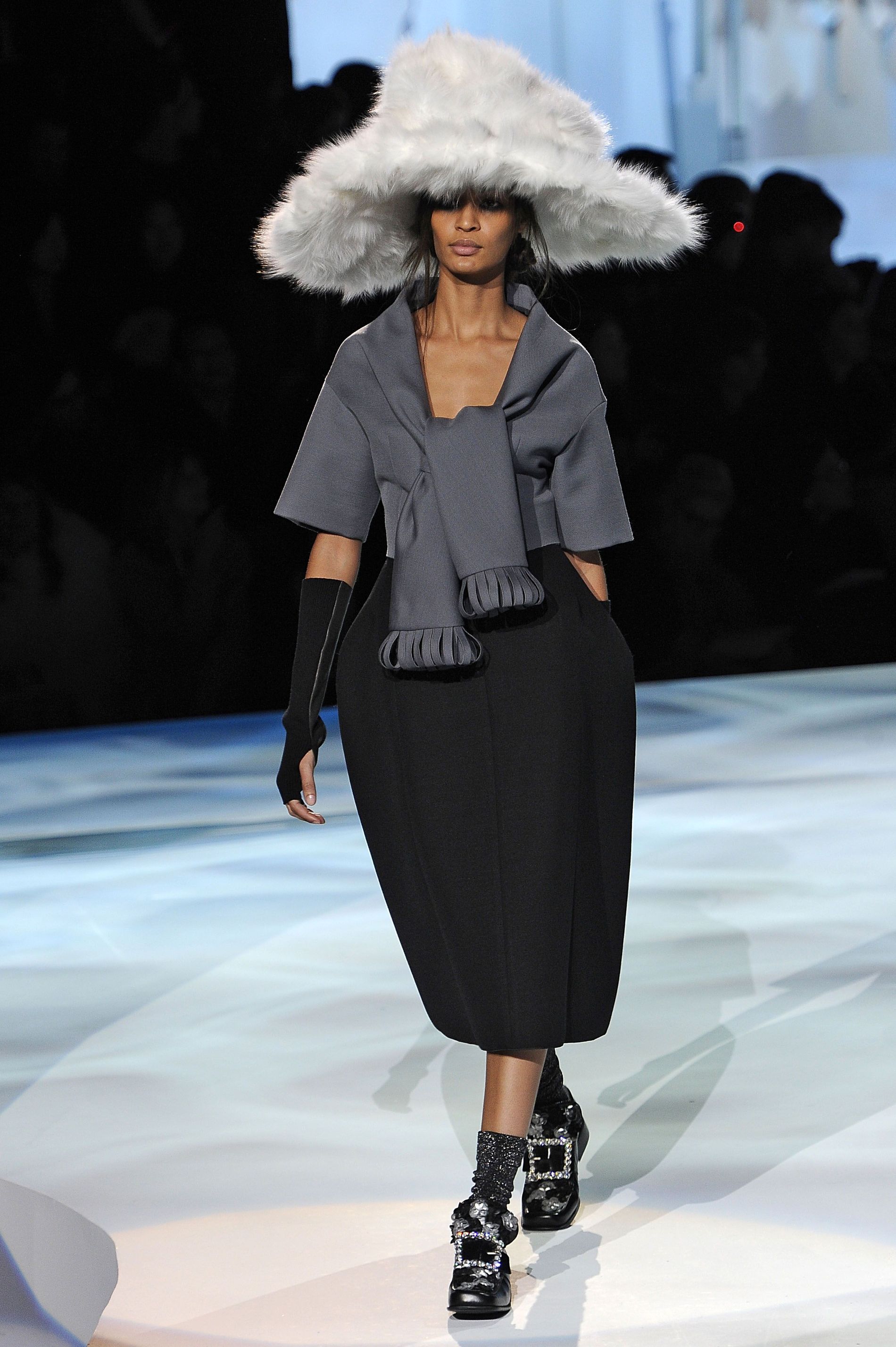 A look from Marc Jacobs autumn/winter 2012 collection. Photo: Getty
That Brewin's take on the trend is partly responsible for the resurgence arguably comes down to the designer's genuine love for the style. "The first hat I made was for myself for a night out. That's usually how most of my hats are born," she tells me. She designs through intuition, by making and remaking until she has a design that – as she puts it – "I want to wear and dance in immediately."
Every piece is made in the brand's Kent-based studio. "Every hat is handmade by my very small team and myself, using traditional techniques and processes," she explains. Sustainability is a key factor to Brewin's business, and the small and controlled manufacturing process plays a part. "All fabrics, materials and packaging are sourced in the UK, and all waste goes back into the production of our Puss Puss earrings." She continues, "The hats are made to order to avoid waste and overproduction."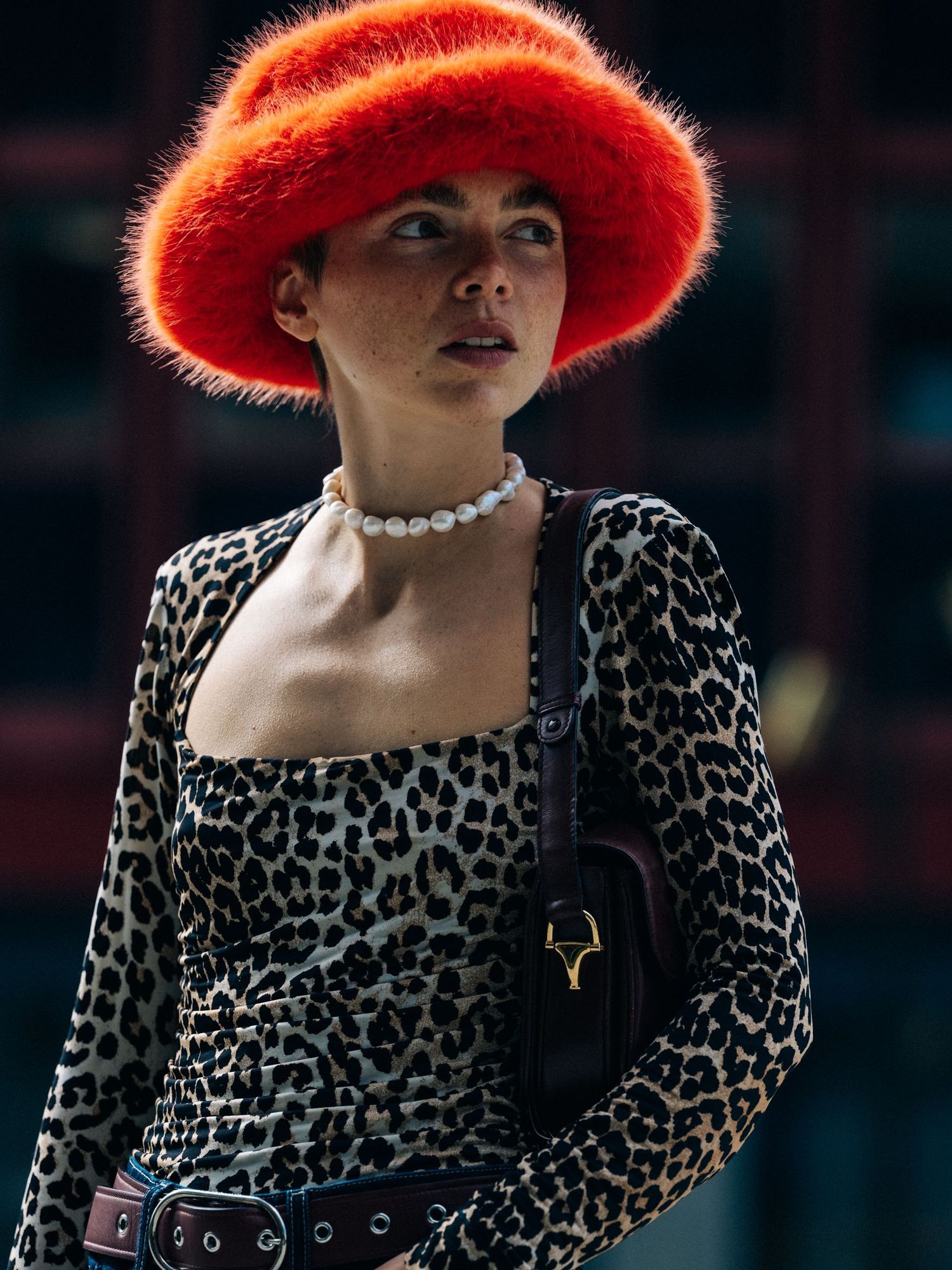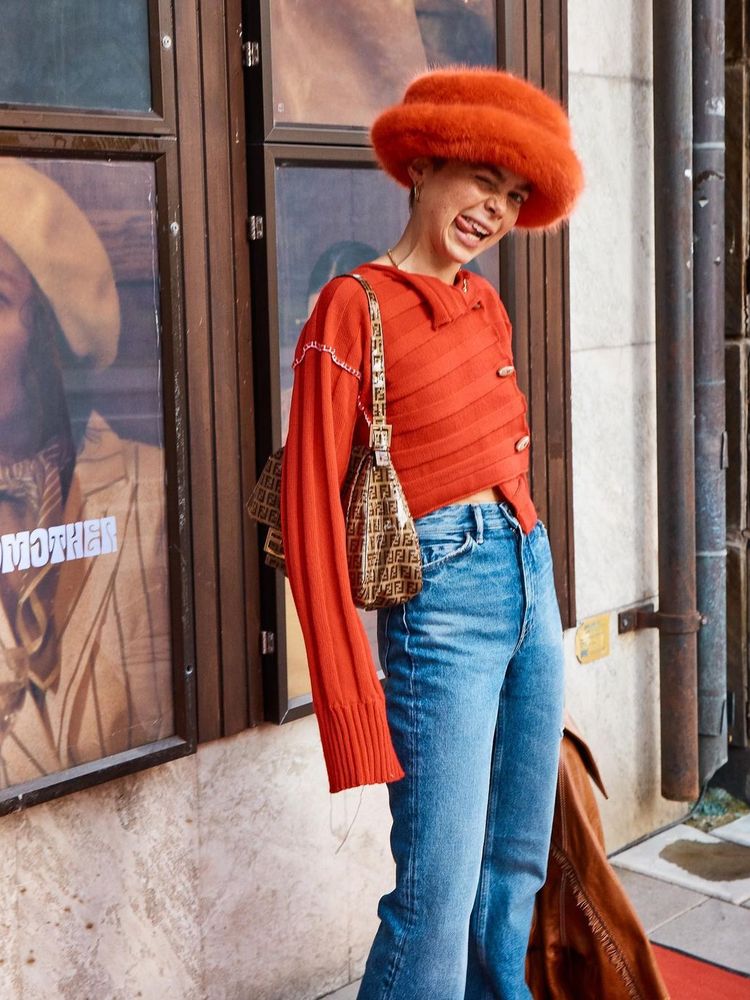 Celebrities aren't the only devotees to Emma Brewin's designs. The Scandinavian style set has wholeheartedly embraced the fuzzy bucket hat, with unequivocally stylish Emma Fridsell – a favourite among street style photographers – donning Emma Brewin's Satsuma style for Stockholm Fashion Week. "A friend lent me their Emma Brewin hat for Copenhagen Fashion Week, and ever since, I've been hooked," Fridsell tells me. "It's my 'feel-good' hat."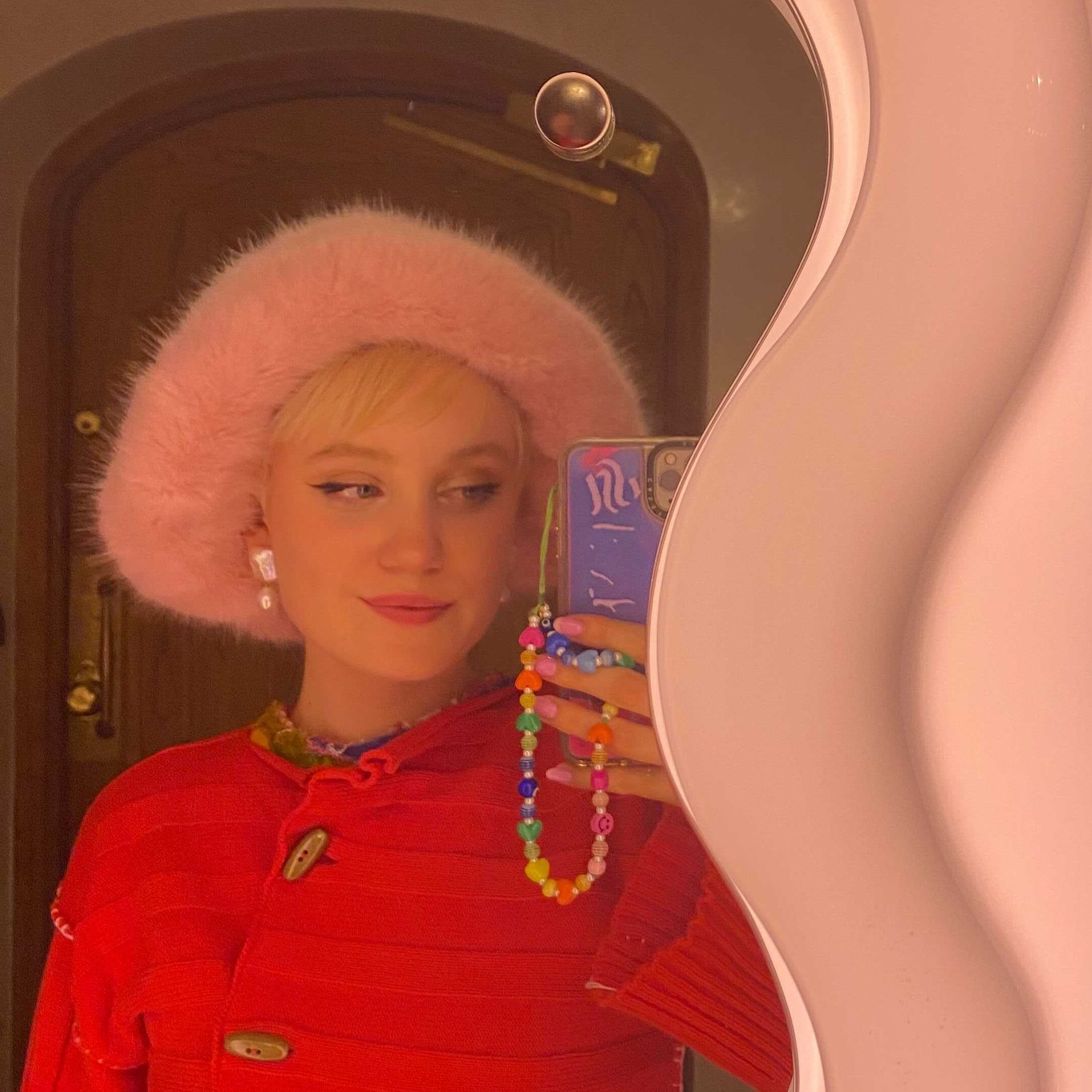 Vogue Scandinavia's music expert in Emma Brewin's Blossom bucket hat. Photo: Doris Daga (@dorisdaga)
Vogue Scandinavia's music expert Doris Daga is also an acolyte. Her singular sense of style and a sudden move from sunny Los Angeles to Stockholm resulted in the purchase of two Emma Brewin hats. "I didn't grow up in Sweden, so winter attire always baffles me," she says. "I just got a Rosemary's Baby-inspired pixie cut, so now I need to be extra warm. I love wearing my Brewin bucket hat when I feel like my outfit isn't quite punchy enough. It feels like the literal cherry on top of any outfit. It's also the perfect bad hair-day cure."
The sizeable silhouettes of Brewin's fuzzy bucket hats are, in a word, loud. They're eye-catching. Large and in charge. But for those looking to trade in their usual beanie for a mood-lifter, it's safe to say that we're thoroughly convinced of this particular ear warmer come winter.