Making the most of this season's resurgence on eyewear bling
All products featured on Vogue are independently selected by our editors. However, when you buy something through our retail links, we may earn an affiliate commission.
It is no surprise that in a time where a face covering has become as intrinsic to an outfit as your go-to handbag. That during the past few seasons we have seen a resurgence in eyewear bling. A pair of sunglasses equipped with bling, whether built-in or detachable, has proven to be an effective way to inject some personality into your mask wearing face. This season this trend continues to evolve, moving away from chunky acetate chains to slimmer and more minimalistic silhouettes.
Need more proof of its versatility? Bella Hadid styled her black slim rectangular shades with a statement rhinestone chain while attending the Dior AW21 Men's show. From the subtle refined charms at Chloé to decked out built-in crystals at Gucci, rest assured that you'll find something that complements your taste and style this season.
If dressing up your sunnies sounds a bit excessive, you'll be glad to know that you're actually hedging your bets by investing in a piece of detachable eyewear jewellery. Not only is it multi-functional, but a perfect way to breathe new life into your battered hero sunglasses. It is also a great addition to this season's more subdued sunglasses trend that could use a bit more individuality. Here are a few of Vogue Scandinavia's top picks for the best eye-candy in store: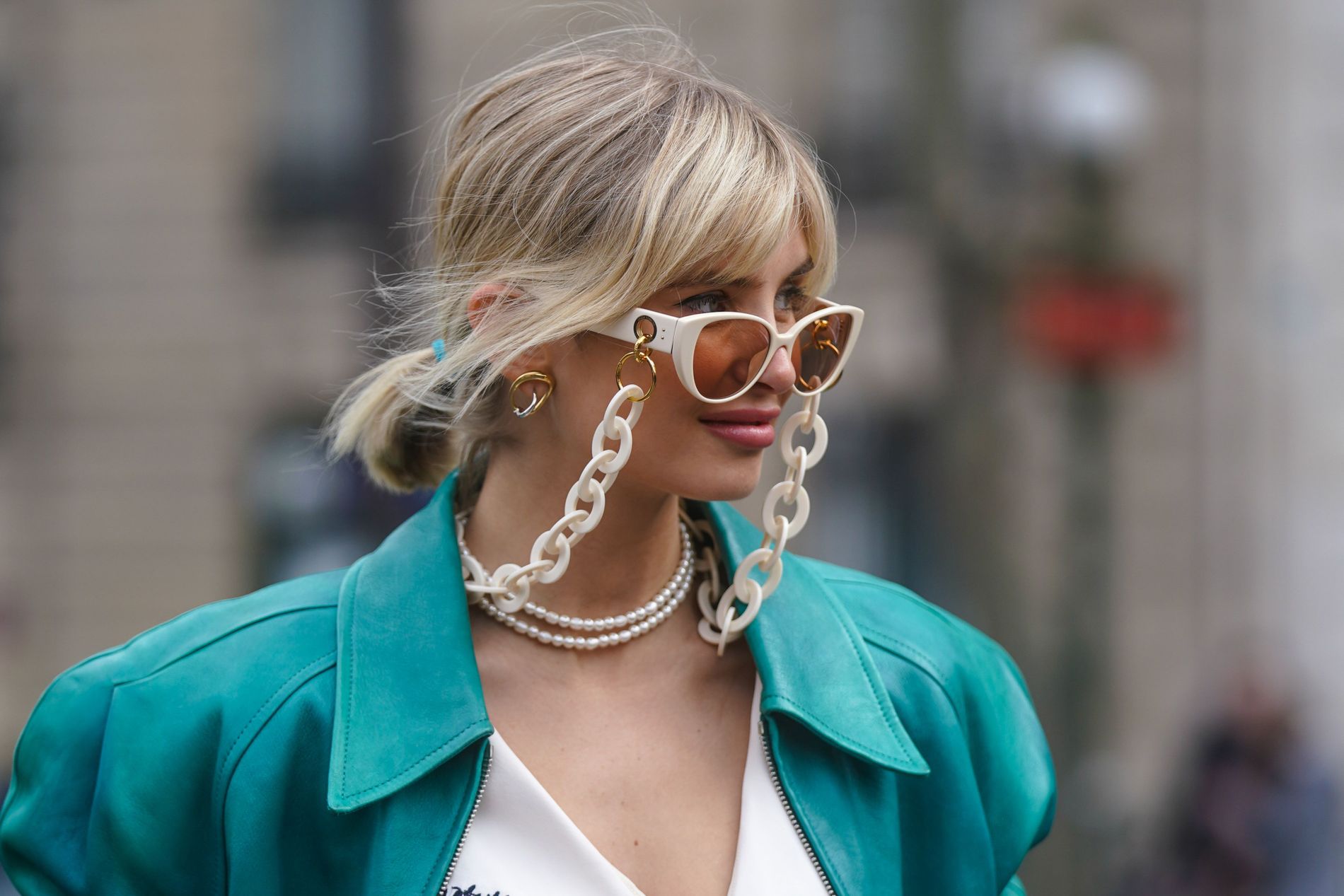 Photo: Getty
Metal chains
Eyewear chains are no longer a relic of secretaries' past, but a must-have accessory embraced by 'It girls' and everyday women alike. Because most of us could need a helping hand when it comes to displacing fewer pairs of sunglasses. So make sure that when your sunglasses are not protecting your eyes (or used as a headpiece), they stay on you - hanging decoratively around your neck as they surely won't fit in your micro-bag.
This season you'll find that brands are making their mark in eyewear chains as they swap large retro-inspired acetate chains for skinny metal logo chains.
---
Chain It Down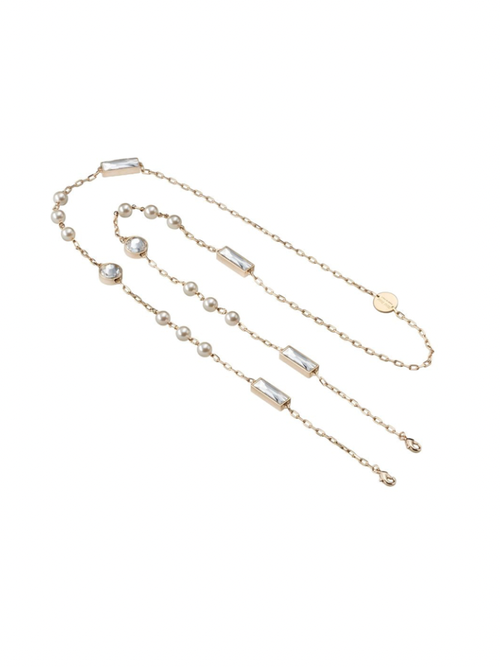 Bejewelled glasses chain
Miu Miu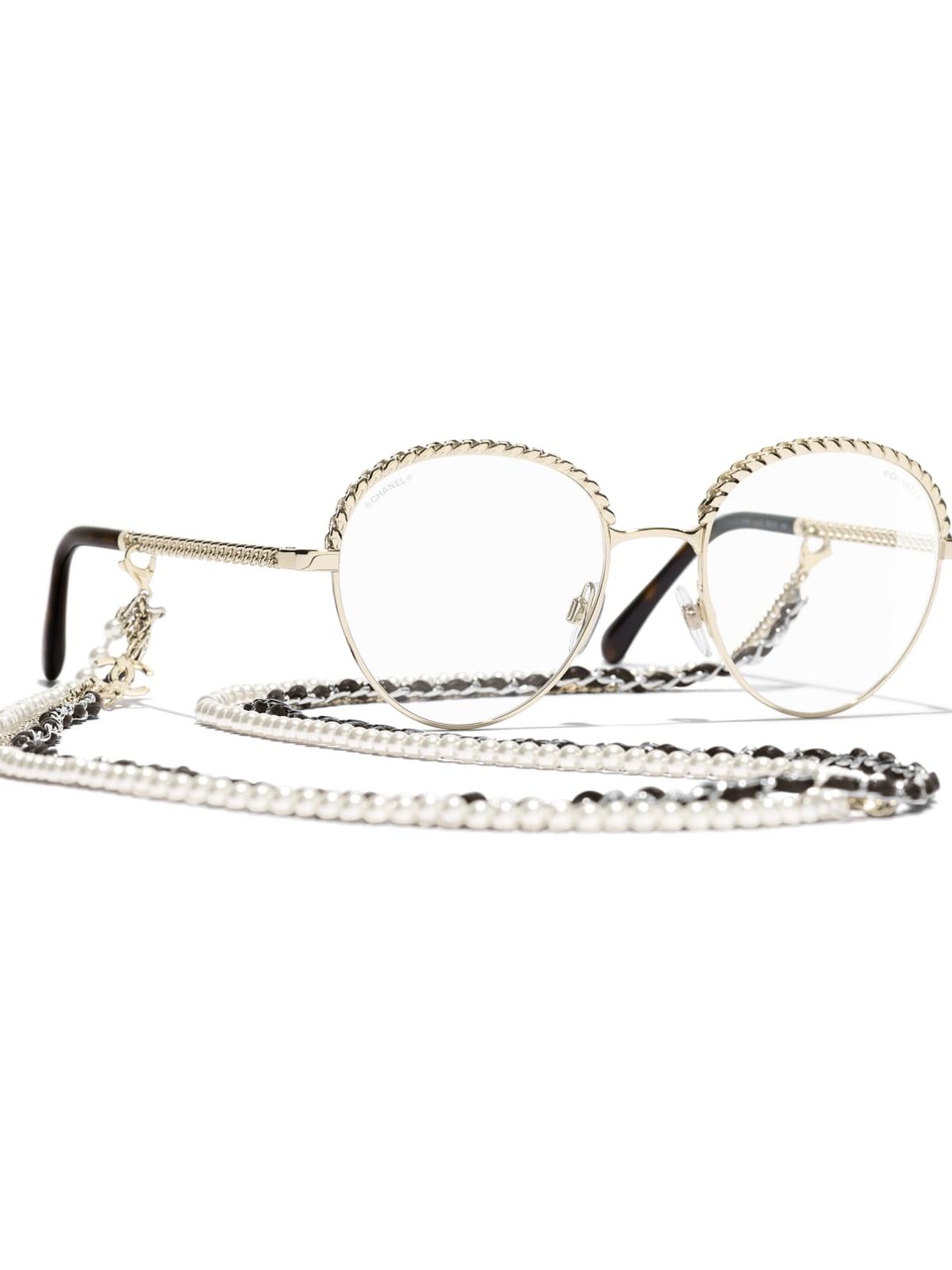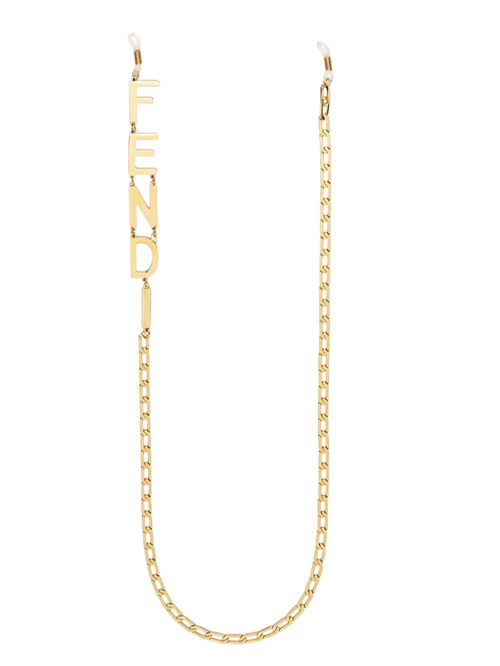 Figaro Glasses Chain
Fendi
Charms
What eyewear charms lack in utility, it makes up in... well charm. This season this form of eyewear jewellery is taking hold, what better way to show your personality than with a dazzling dangling charm hanging from the temples of your sunglasses. Next thing you know we'll be layering them up to tell our life's story, but for now 90s minimalism still reigns supreme. If you are tentatively embracing eyewear bling Natacha Ramsay-Levi's brass eyewear charm is subtle and still adds oopmh.
---
Charmed I'm sure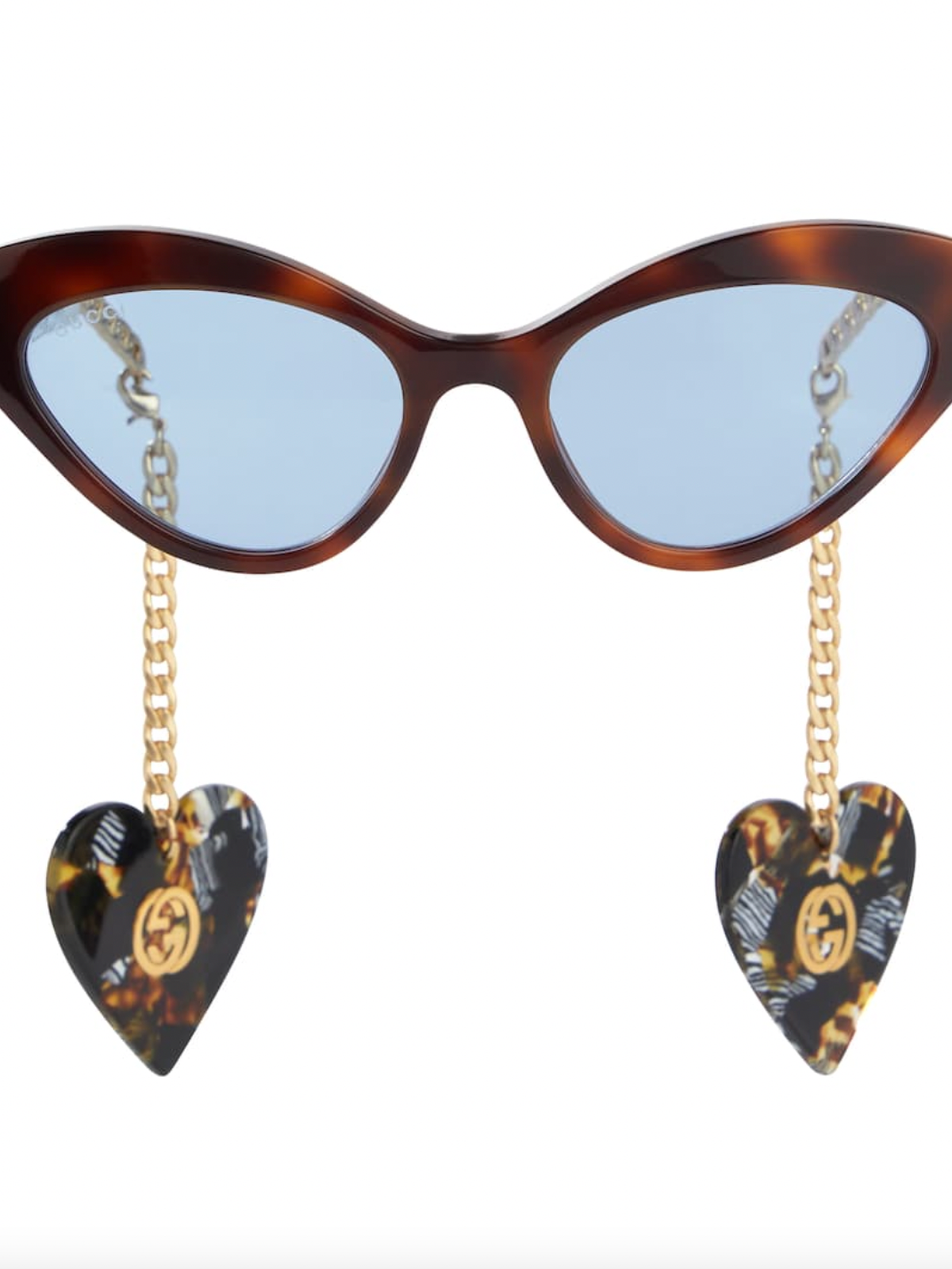 Tortoiseshell cat-eye sunglasses with charms
Gucci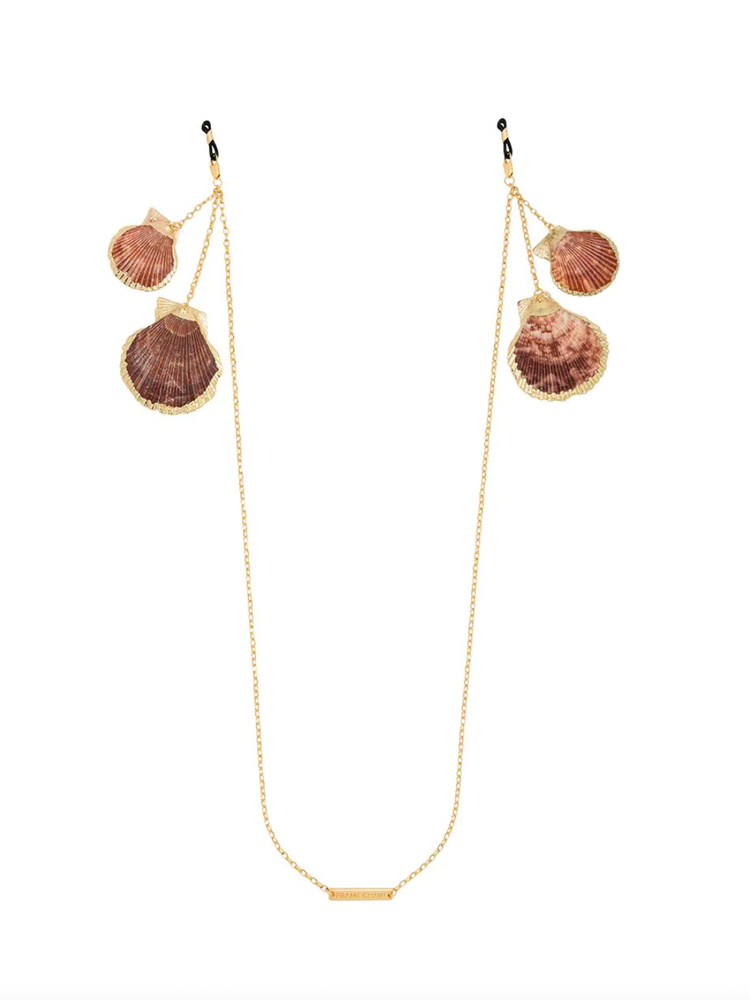 shell-embellished gold-plated sunglasses chain
Frame Chain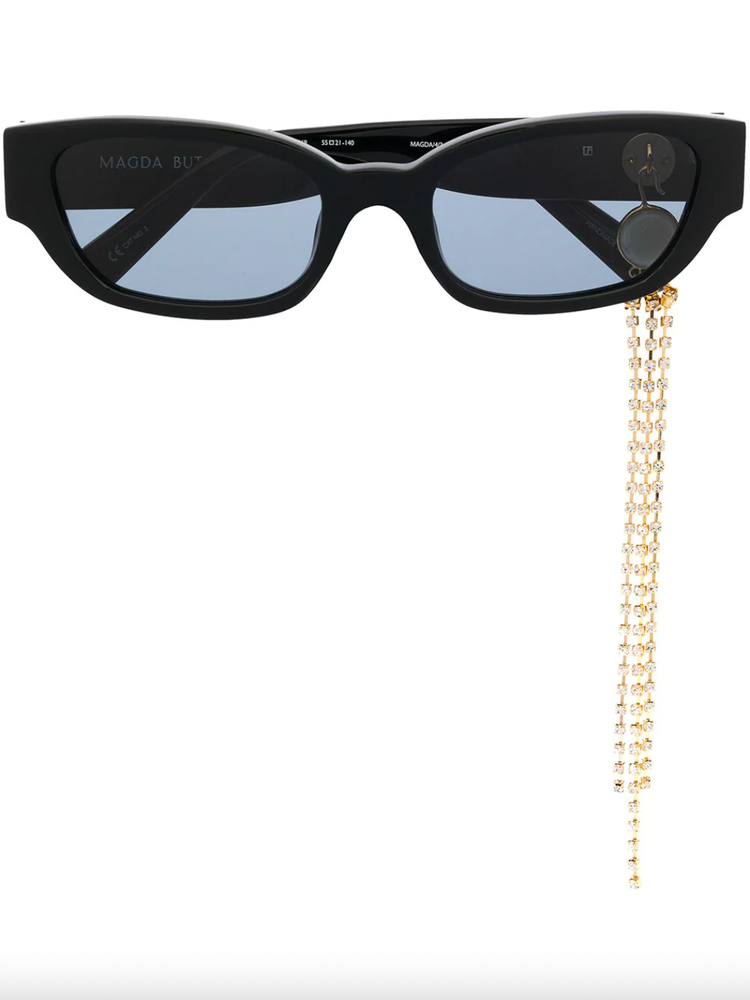 Chain-link cat-eye sunglasses
Linda Farrow X Magda Butrym
Built-in jewellery
The ritz and glitz of crystal-embellished frames are no longer reserved for special occasions, but everyday wear. After the displacement of the previous year, we have all earned the right to follow a certain Disney villain's footsteps and be our true selves, "born brilliant, bad and a little bit mad." For those who don't want the fuss of styling and dressing up your sunnies, but reap the benefits of impact: Gucci's new Hollywood forever collection comes fully pre-bedazzled in crystals.
---
Full Glitz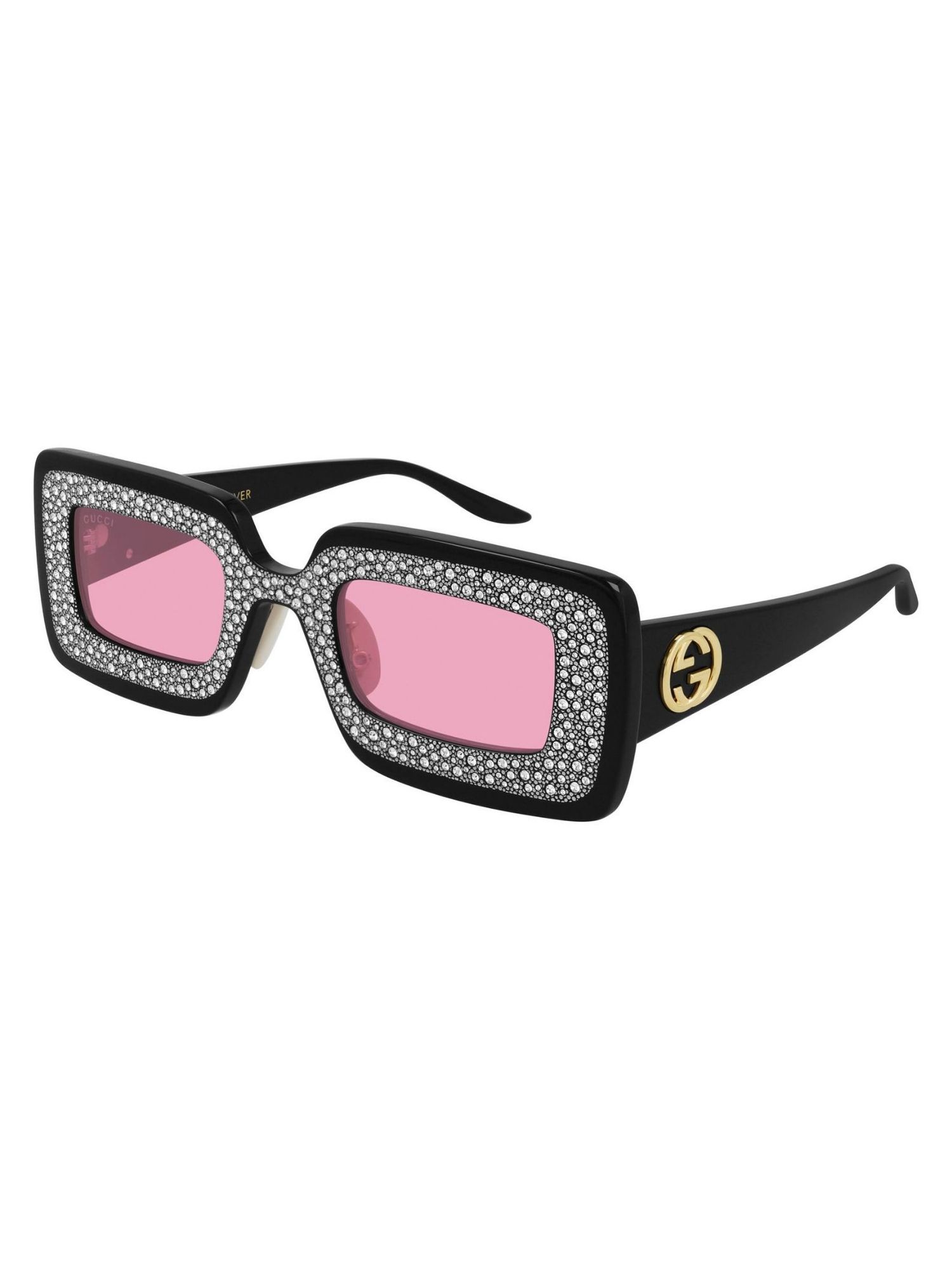 Hollywood Forever Sunglasses
Gucci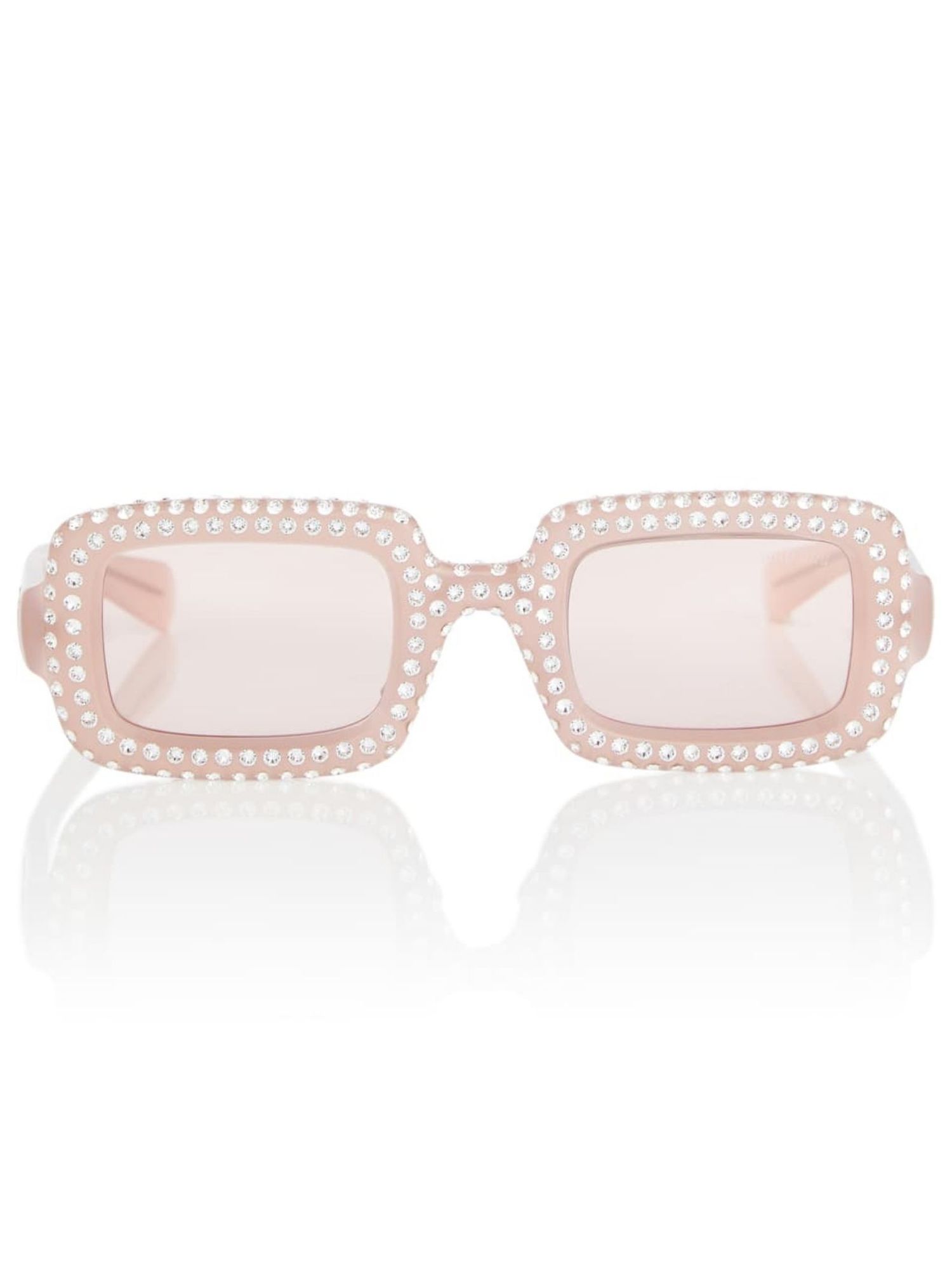 Embellished acetate sunglasses
Miu Miu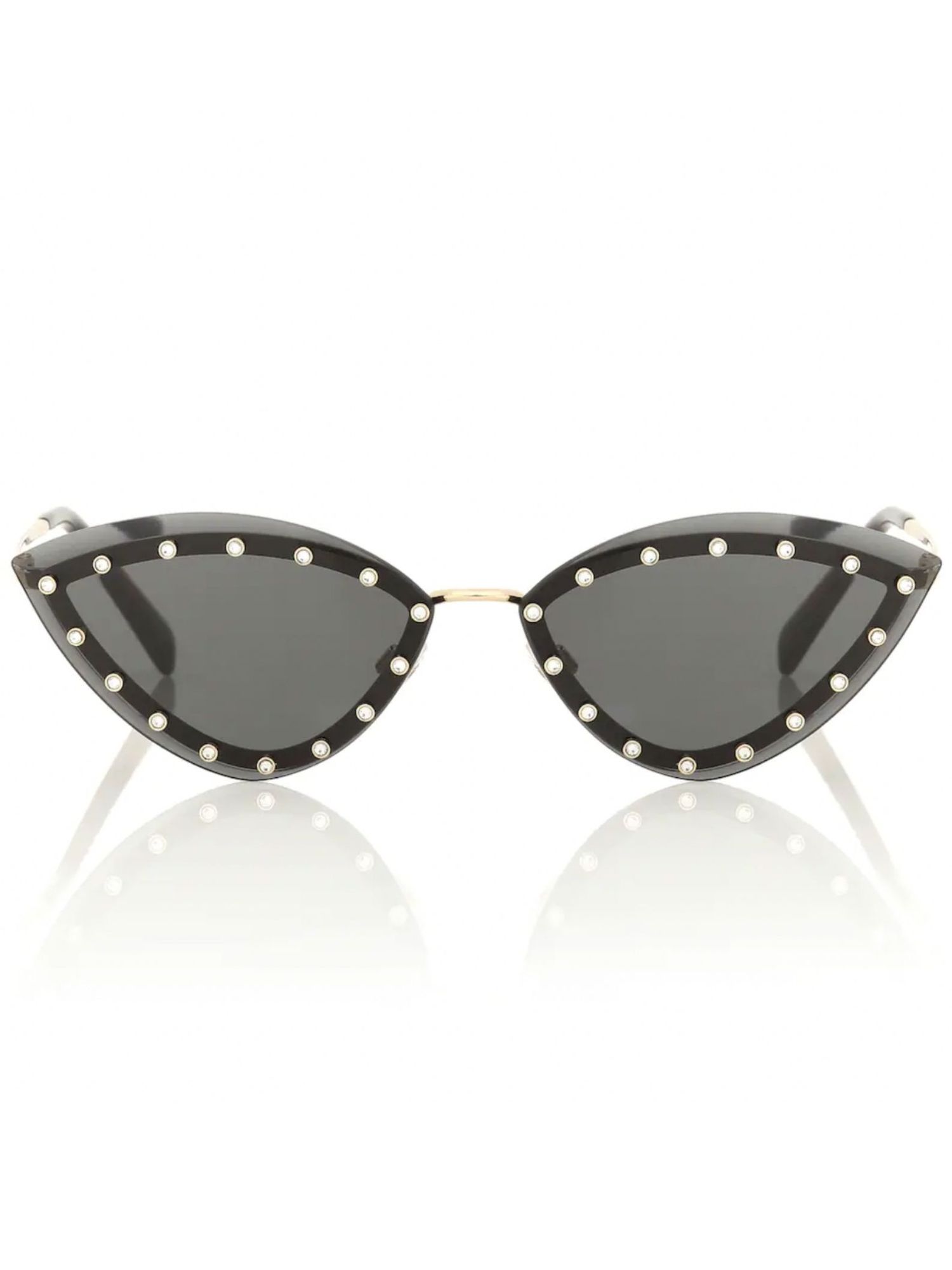 Embellished triangular sunglasses
Valentino