They are the ultimate winter accessory, but they can be tough to pull off. One writer charts her love affair with the style set's favourite new fuzzy fascination
How many times have you bought something trendy on a whim, only to shamefully concede that you can't really pull it off? Over the years, there have definitely been some looks I'd rather forget. But to my relief (and surprise), my newfound relationship with the balaclava, a notably difficult accessory to wear, isn't one of them.
But that's not to say my love affair with it has been smooth sailing. As with many first dates, anticipation and expectation was high. And even with the best of intentions, your plans don't always transpire. I had been hoping to channel the oh so stylish street stylers that stalk my Insta feed, but reality soon came crashing down as I spotted my reflection in a passing window. Turns out, there's nothing more humbling than almost mistaking yourself for a painted Easter egg.
Luckily for the both of us (yes, my balaclava and I), this wasn't the end. Like with every crush, I had to get over the unattainable dream and fall in love with the reality. And by getting over my own image, I also got over my insecurity.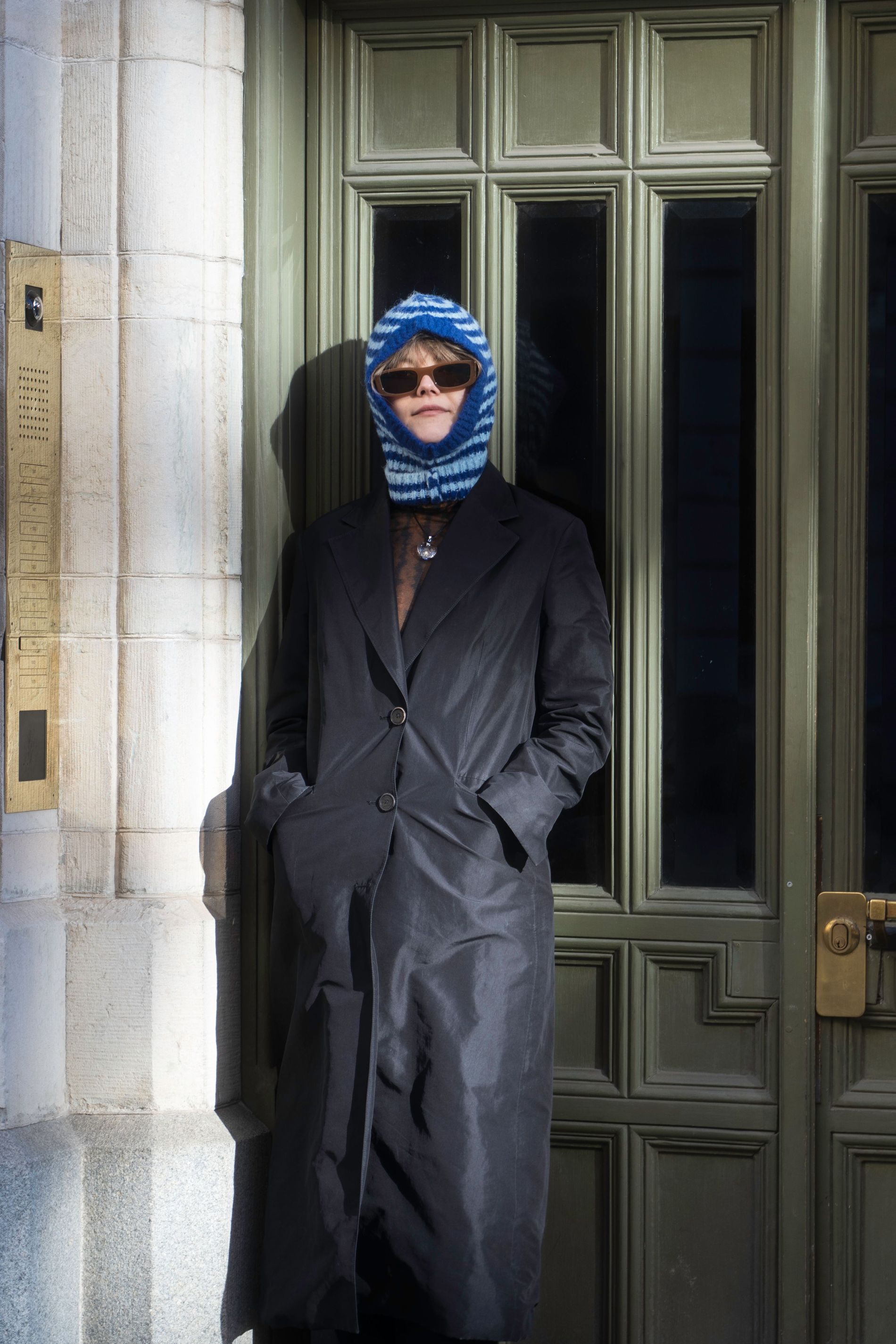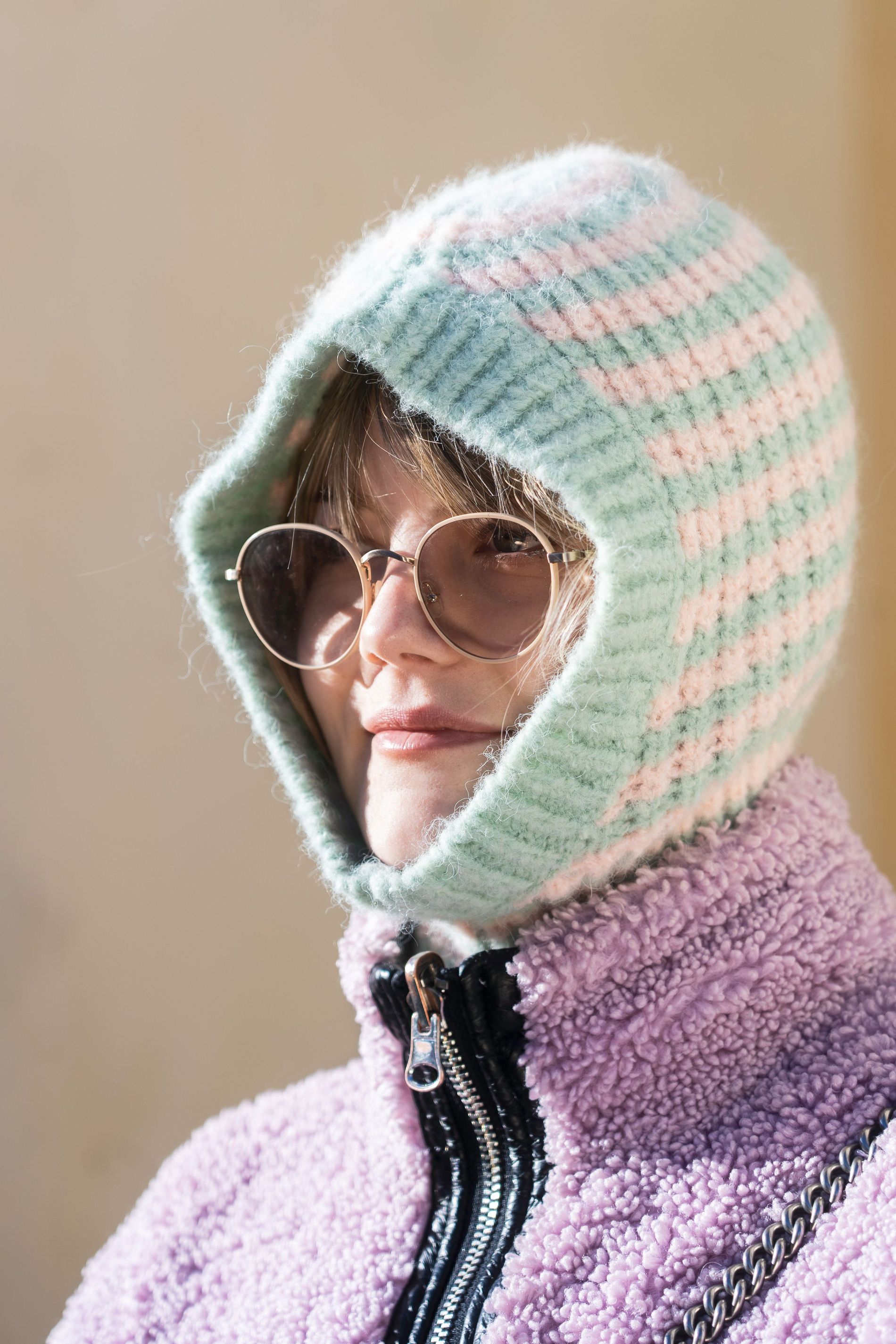 As a self-confessed 'cold girl' who loves nothing more than to wear their coat indoors, the functionality of the balaclava was easy to fall in love with. I was warm, toasty warm. And because my neck and head were covered, I could wear tops normally reserved for warmer seasons. And, I was having fun. Suddenly, other fashion risks didn't feel so scary. "Why not?" I thought, pulling out pieces from my wardrobe that I had been avoiding ever since I had first bought them on a whim. With glee I was shaken out of my drab winter weariness, the balaclava injecting life into the all black uniform.
As it turns out, my hot fling with the trending accessory was exactly what I needed to get out of my winter wardrobe funk. Certainly, styling a balaclava isn't a walk in the park, it's a romp in a meadow. Here's how to make sure you don't get grass in all the wrong places:
Go all in
Coordinate to the nines, and don't be shy. Dig out your accessories and items of the same hue that are stuffed at the back of your wardrobe and begin to layer them. Create a look so coordinated that you can't resist getting photographic evidence.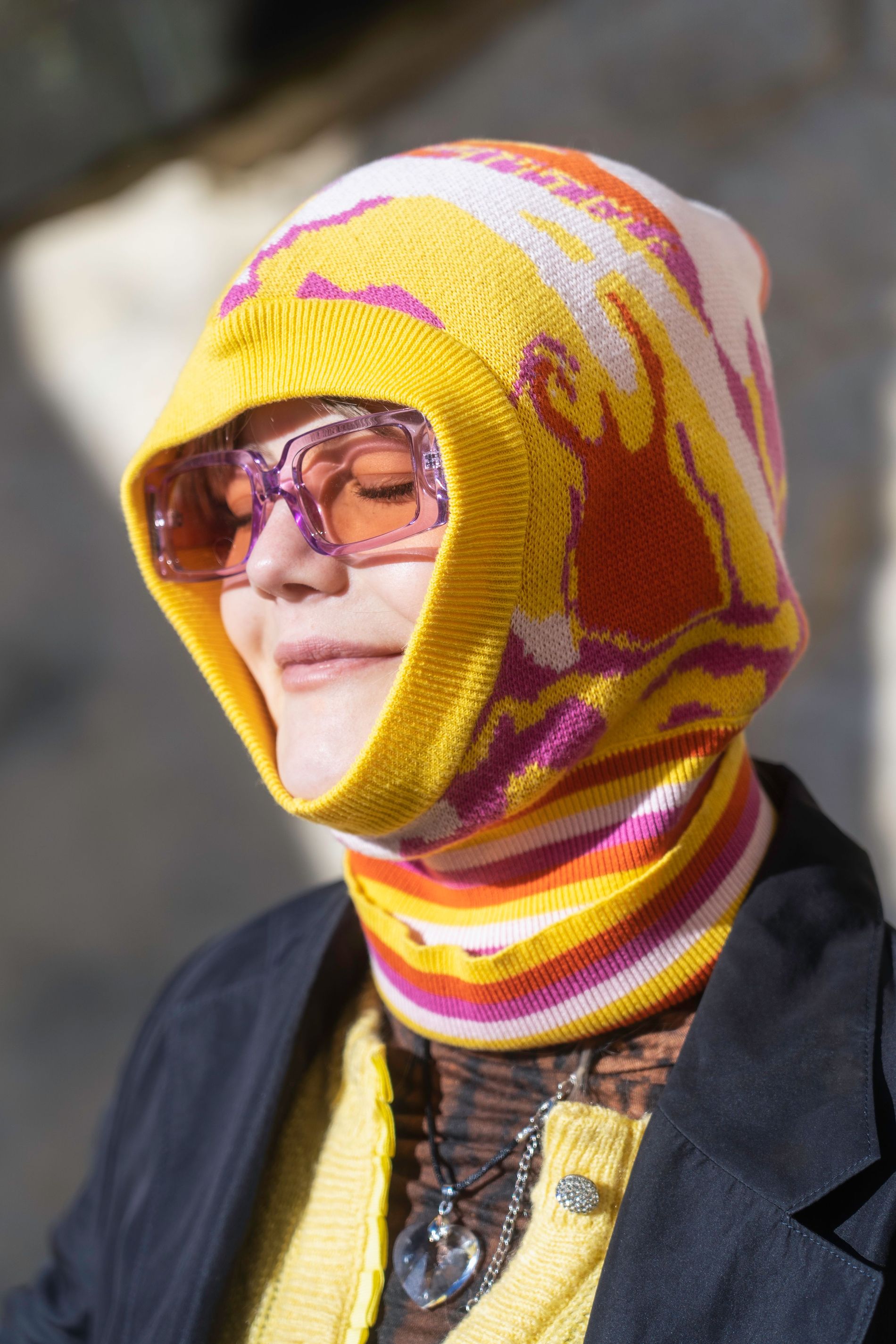 Photo: Sarah Liisborg
Build around it
If you're into a more muted and subdued look, the balaclava can definitely act as the cherry on top. But it's even better as your outfit's focal point. The main event that ties an ensemble together, rather than the last thing you put on before rushing out the door.
When I began styling around the balaclava, rather than the other way around, I found myself inspired to try looks that I'd never have thought of otherwise. Let it live as it was made to: the centre of attention.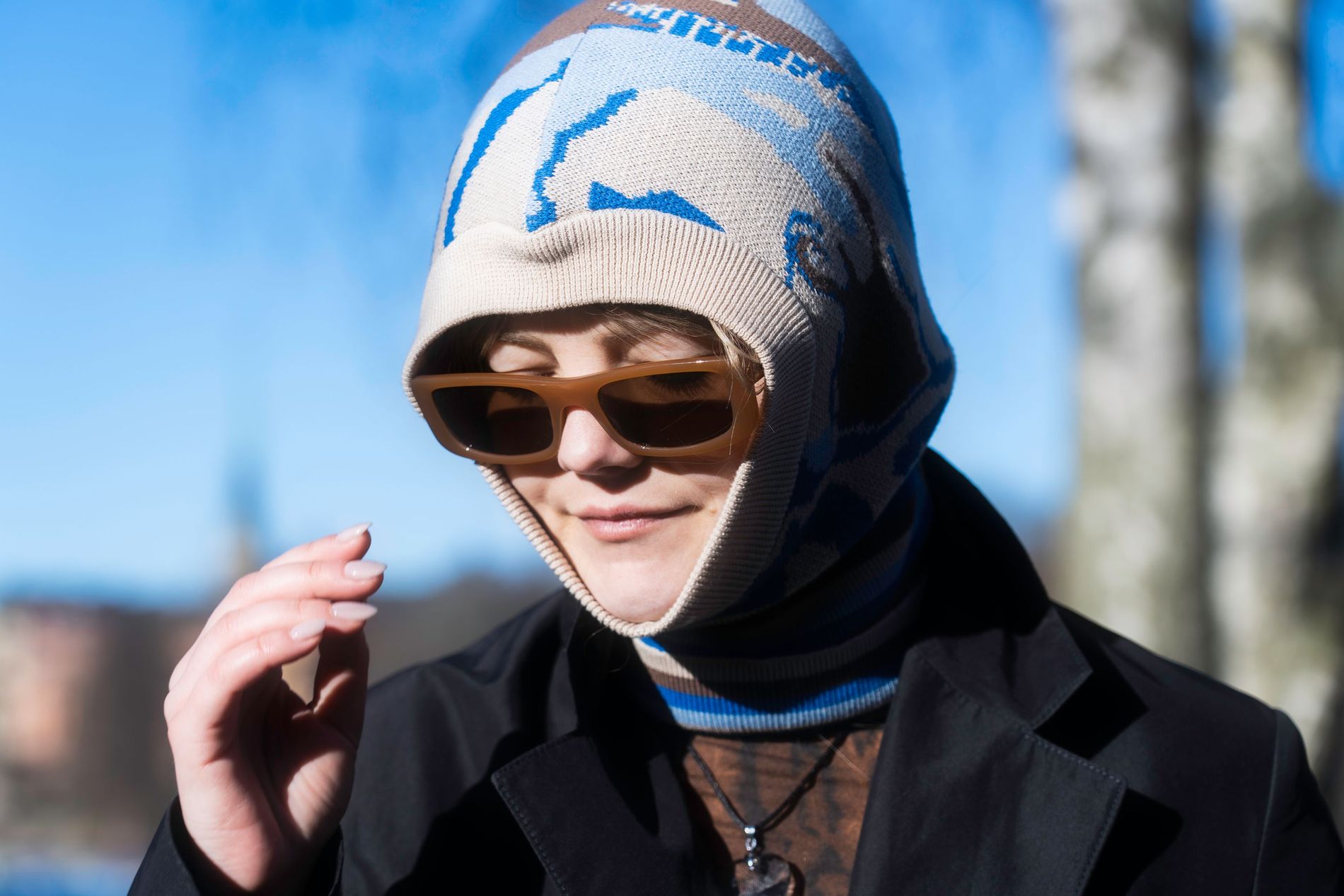 Have fun
Besides sheltering us from the elements, what we wear should be a source of fun. An outlet of creativity and expression that we have the privilege to enjoy every time we look in the mirror. Remove the pressure of looking perfect or cool all the time. Wear the things that bring you joy.
And more often than not, that's exactly what a trend piece like the balaclava does; it acts as a reminder not to take yourself too seriously, and add a little injection of fun into your day.
So, if you have been getting all hot and bothered by a trend littering your feed, but you're still unsure whether to take the plunge, well, as your resident guinea pig, I can wholeheartedly encourage you to click 'add to cart'.