Vogue Scandinavia's diversity and inclusion editor, Mona M. Ali didn't just focus on switching up her outfits and hair like last season at CPHFW. This time it was all about '60s makeup too
For me, Copenhagen Fashion Week is one of the most exciting events that we have in Scandinavia. The city is filled to the brim with incredibly fashionable people from the rest of the Nordic regions, with so many international visitors too.
As the fashion and style is always incredibly diverse, I always like to add a little extra twist to my looks. Last season I packed a suitcase full of wigs by Sainabou Chune, so it was all about the hair, and this year I wanted to do something a little different and teamed up with MAC Cosmetics to bring to focus onto the face and create incredible things together. Discover below the looks we created.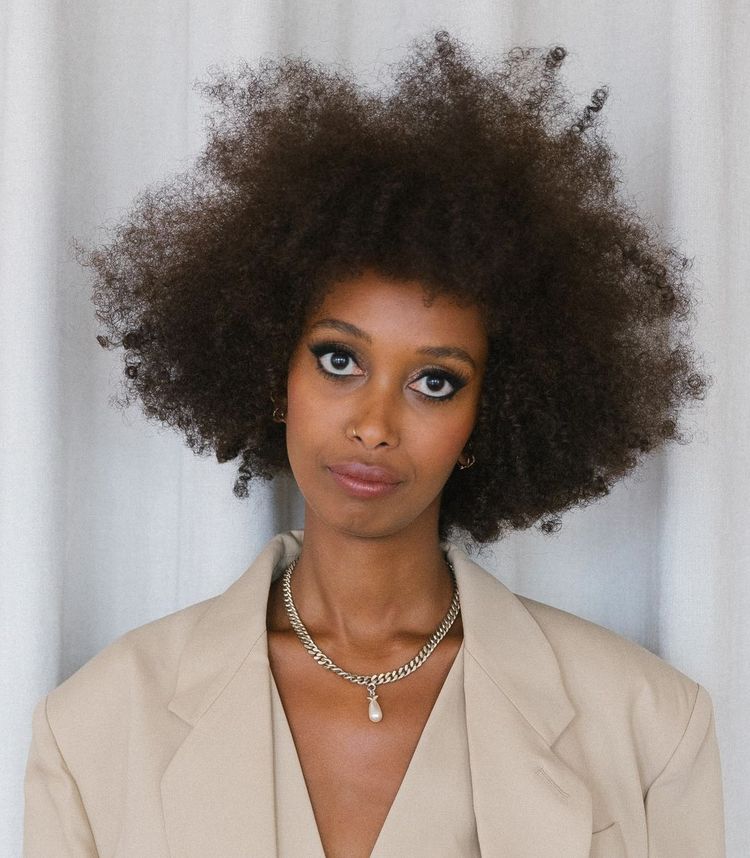 Photo: Victor Jones. Make up artist: Massimo Møller
On day one, I was headed to participate in Copenhagen Fashion Week's talk: Small talks, big conversations: From diversity to equity' alongside Silas Adler, hosted by Moussa Mchangama. For this event, I wanted a soft glam look that could hold throughout the day. Massimo Møller, makeup artist and Nordic PR & Media Manager for MAC created a solution that focused on perfect skin and was accentuated by a soft glammed eye.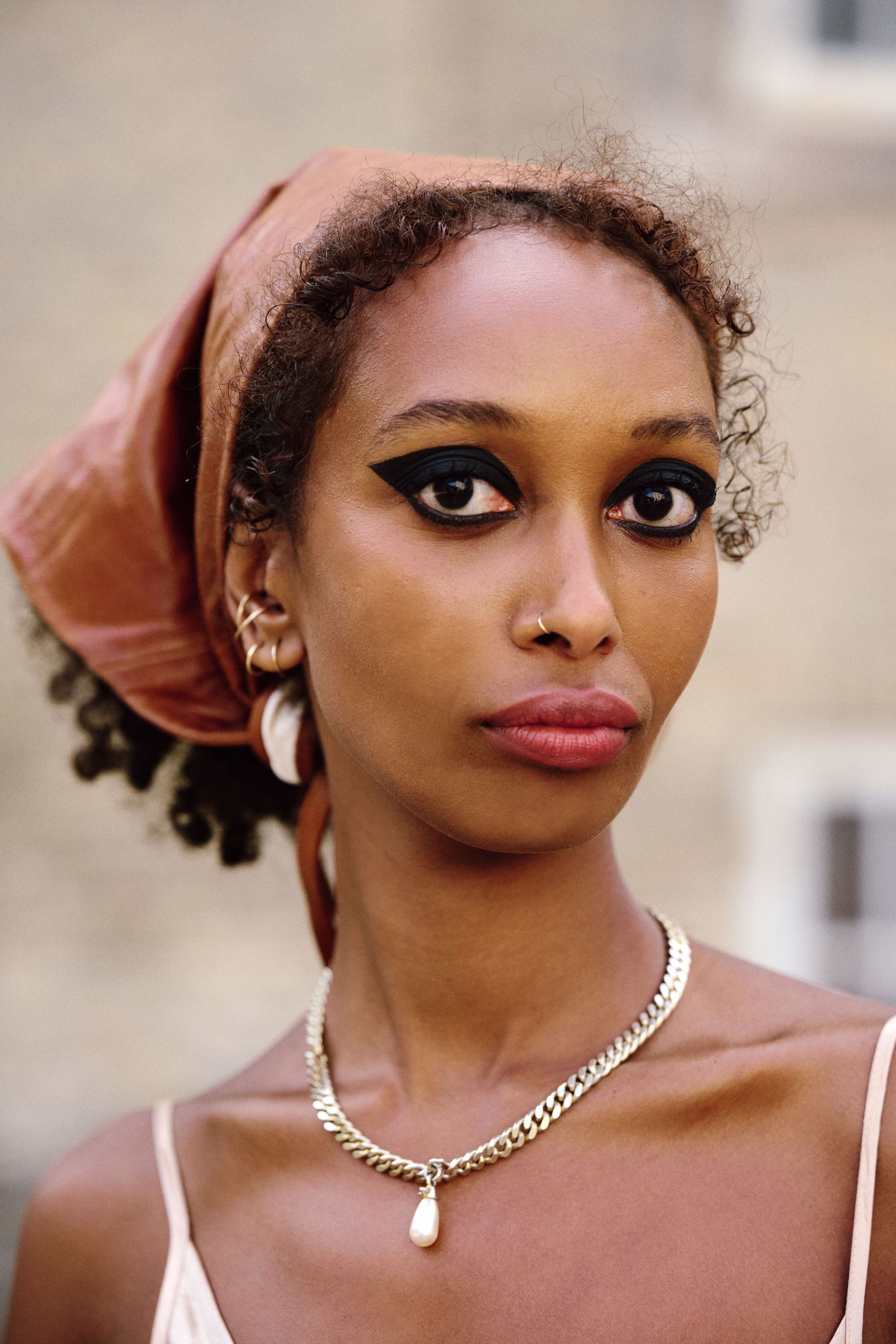 Photo: Stephanie Geddes. Make up artist: Shewit Ghirmay
On the second day, I worked with Shewit Ghirmay, MAC's Senior Event Artist for Norway. For this look we opted for a graphic, bold eyeshadow that complemented and played up the shape and size of my own eyes. The inspiration for this look was the iconic '60s eyeliner but with a modern take. I've never really had a makeup look this graphic before, nonetheless, it turned out to be one of the favourite trends of the week.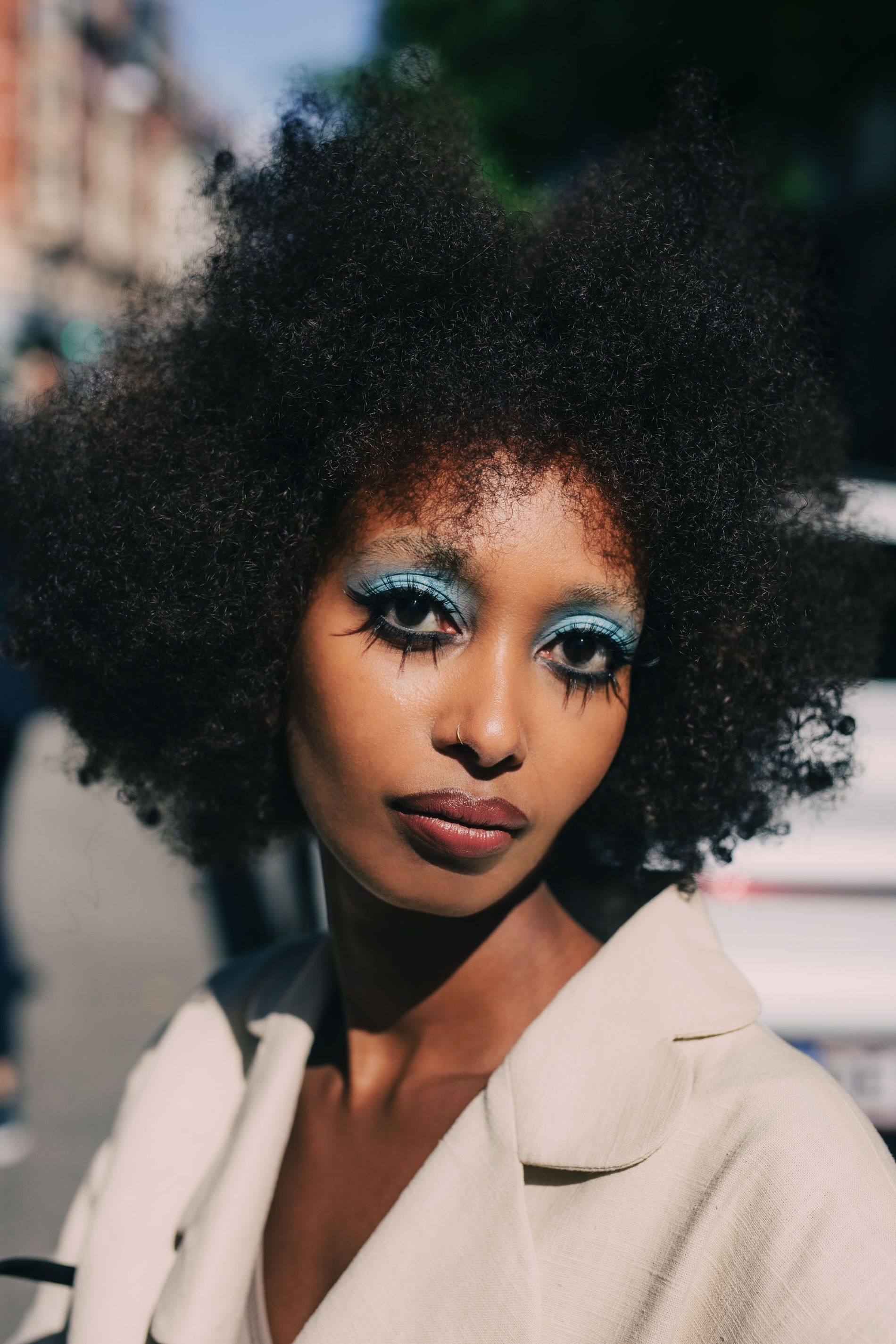 Photo: Jeremy French. Make up artist: Shewit Ghirmay
The third look was the most extreme of the week. I wanted a bleached-out brow look to emphasise the eyeshadow pallet and the colours painted in. Initially, I wanted to go for a green colour, nonetheless, the pastel blue was a better match with this outfit. To add more drama, we added some '60s inspired Twiggy lashes and a slightly lined lip.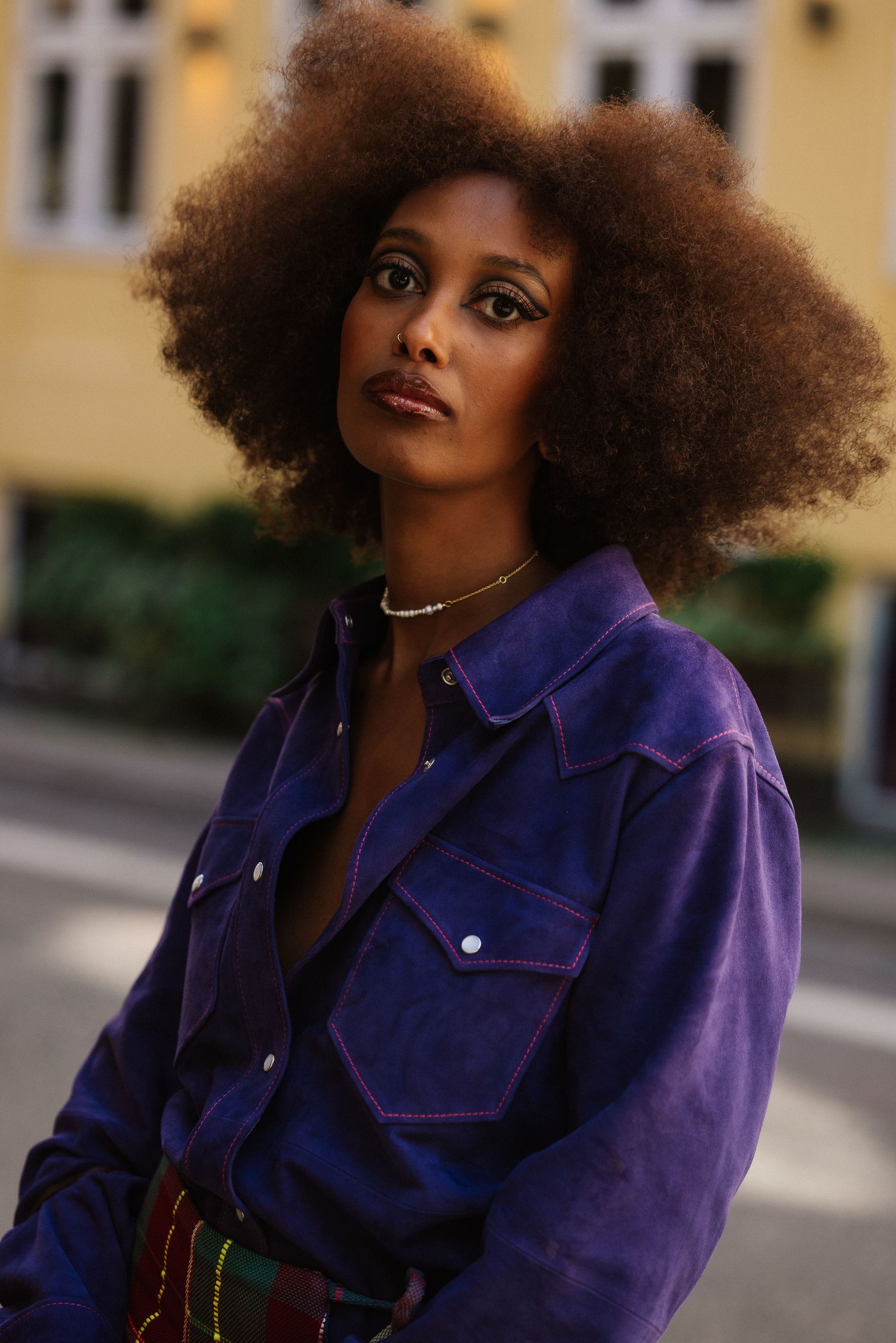 Photo: Darrel Hunter. Make up artist: Marta Nascimento
Finally, I spent the last day with Marta Nascimento and the look combined the clean skin I had been rocking all week with a graphic liner that I'd been wanting to try for ages. That being said, how does one achieve a clean face that works for every day of the week? Here's how MAC does it:
You first start prepping the skin with the Lightful C Lotion and Studio Comfort Cream we then went for the Mattifying Primer on the T-Zone. When that has been dried, apply a thin layer of Pro longwear Waterproof Foundation onto the whole face. Then, do some colour correcting with the Prep + Prime Pen in Peach Lustre and the Studio Fix 24h Concealer under the eyes. This is your base colour. From there, blot away any excess oil on the T-zone and add dimension with the Pro Contour Palette and Raizin blush on cheeks. Finally, finish off with a highlighter and your base is good to go.
And there you have it, one week, heaps of different looks and even more tons of makeup – just the way I like it.