The right rug can change make the room. This is how four Vandra rugs put the finishing touch on Vogue Scandinavia's office
Vandra knows its way around a rug. The Stockholm-based brand's hand-woven rugs are designed by esteemed Nordic and international designers and crafted with a certain thoughtfulness that sets them apart from the crowd.
"We started by making rag rugs," says founder Marie Wallenberg Olsson begins. "Rag rugs are made from the scraps of textile production, but their production is dependent on the textile industry, which virtually disappeared from Sweden in the 80's." Wallenberg and her co-founder Cia Attling loved these rugs, as did the Swedes who were quick to scoop them up. There was demand, just no way to sustainably produce them in Sweden.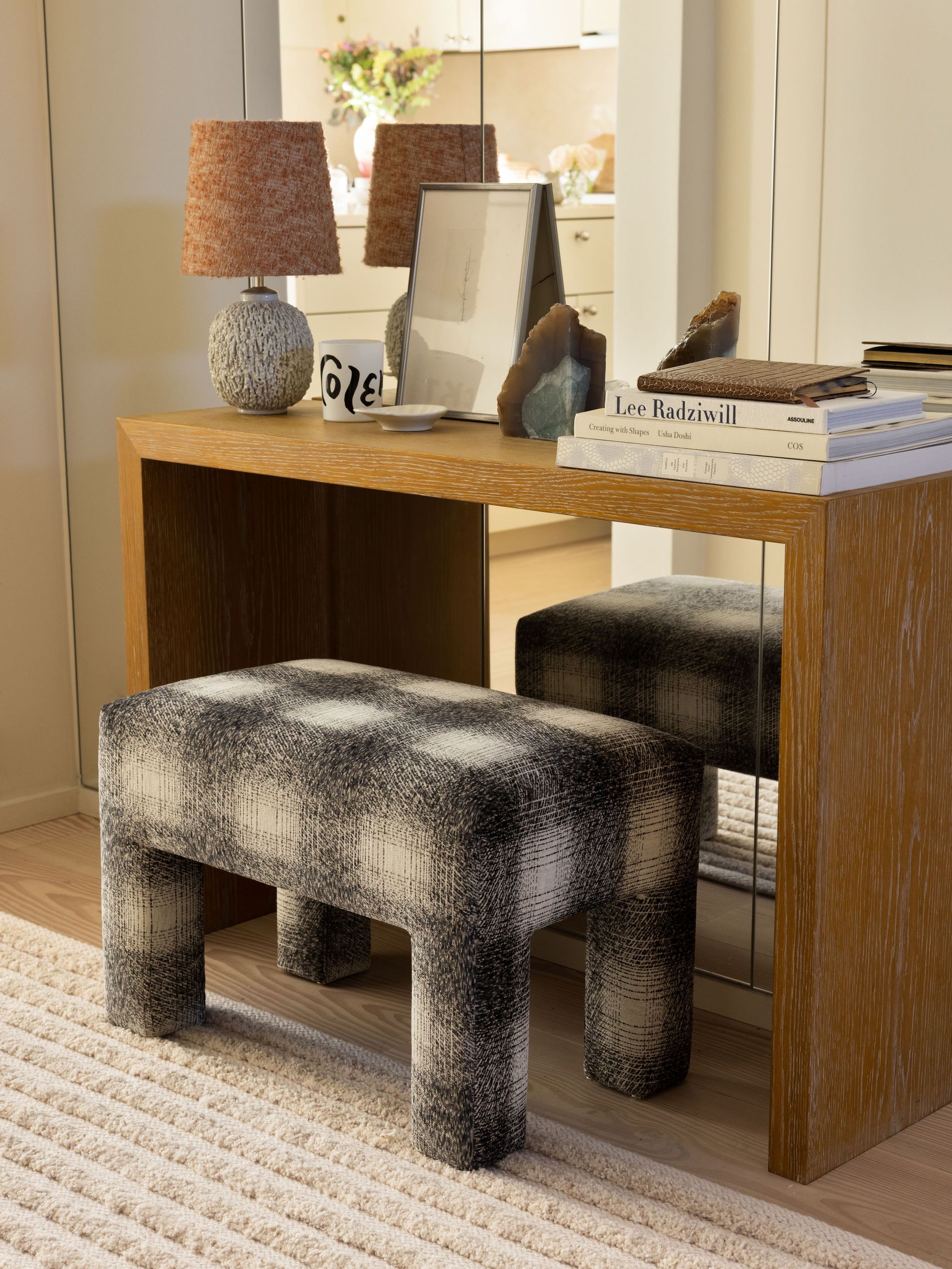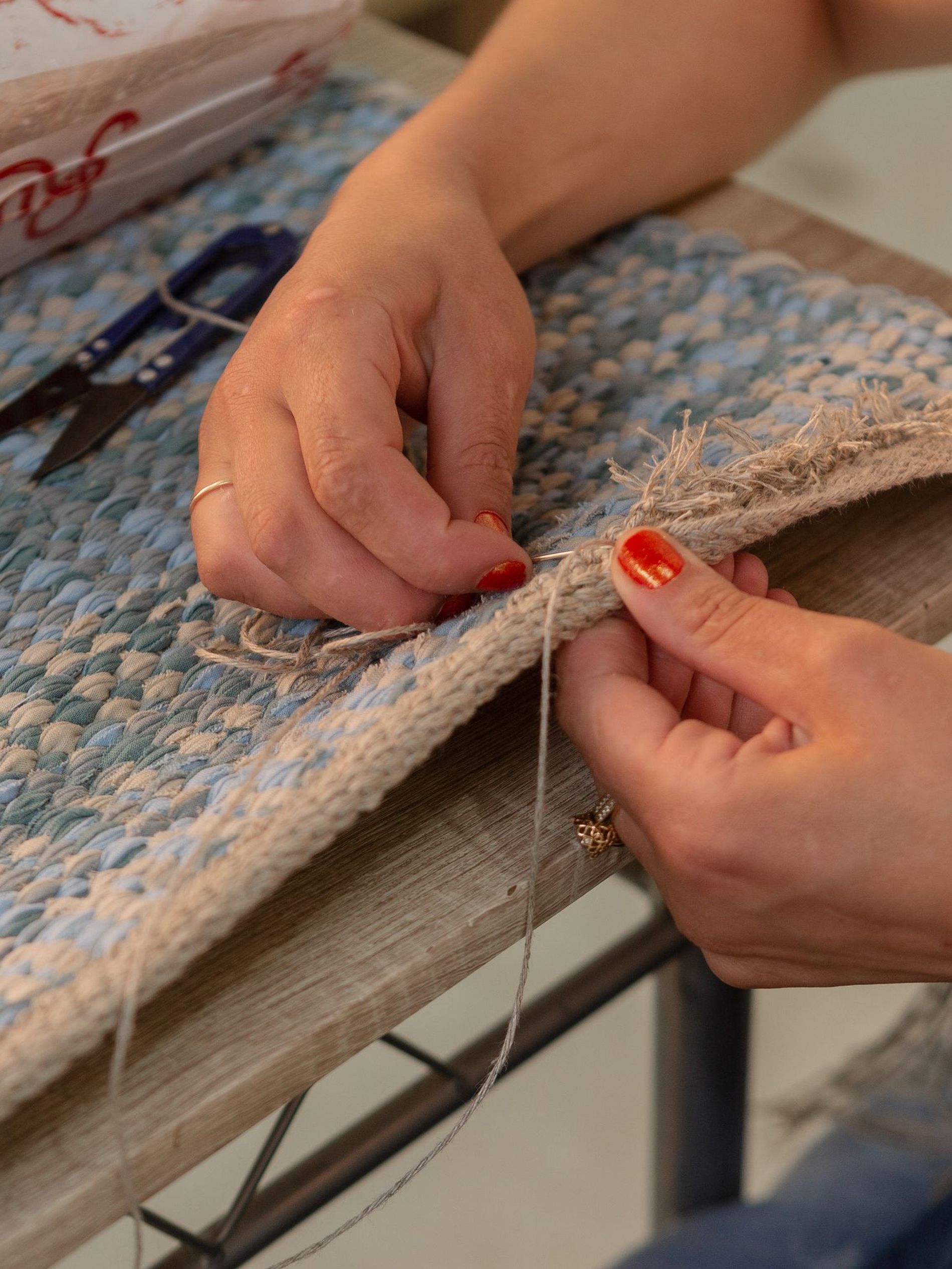 So the duo turned to Ukraine. "There, we could make the production scaleable and at the same time, strengthen women where it's needed. Which felt very meaningful." The woman who make Vandras rugs are treated with greater care than the average employee; upon the outbreak of the war last year, the brand relocated its atelier – and the entire families of their weavers – to the small town of Kosiv at the foot of the Carpathian Mountains.
Kosiv was chosen both for its safety and for its craftsmanship history, which further emphasises the brand's commitment to sustainability . "We are sustainable in many ways," says Wallenberg. "Of course in the materials we use, but also in how we look after those who work for us. And, in the pieces themselves, which once made, last for generations."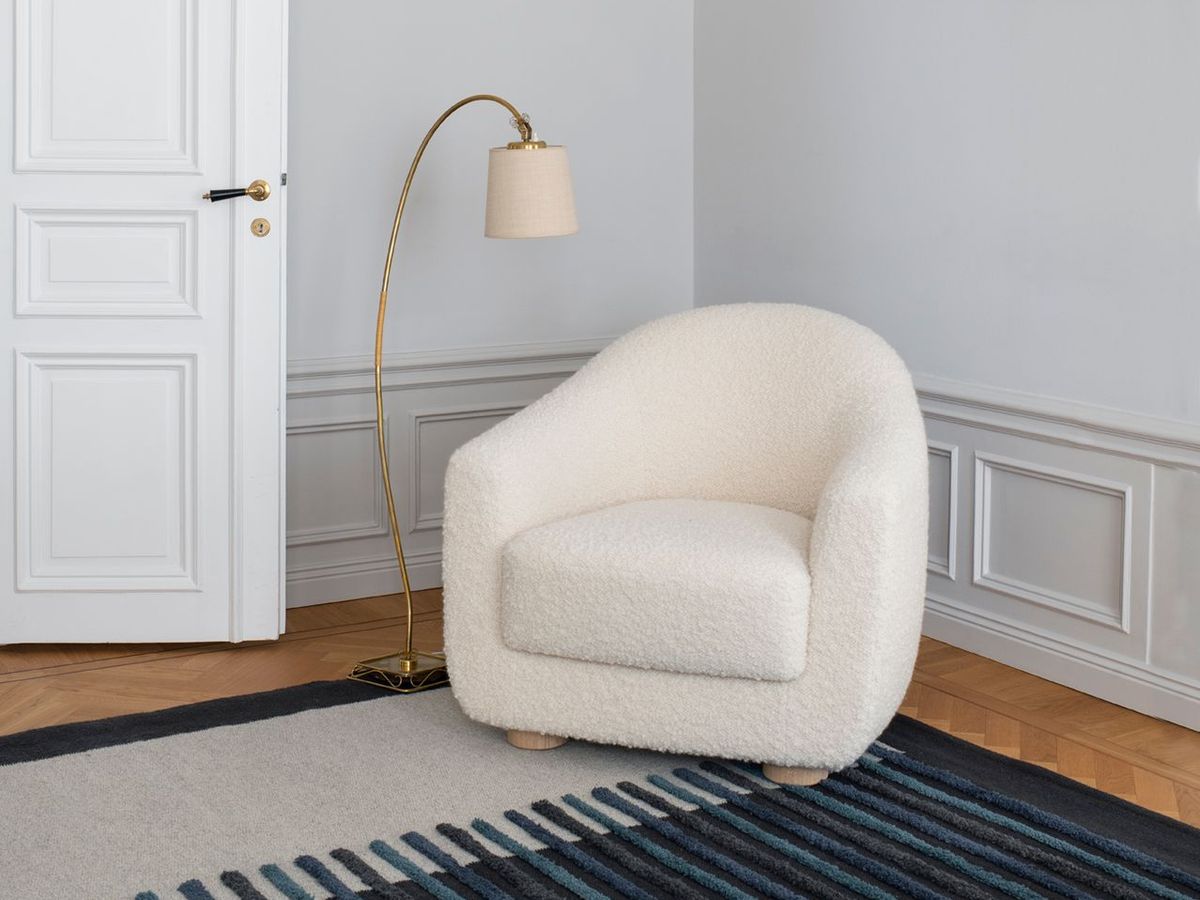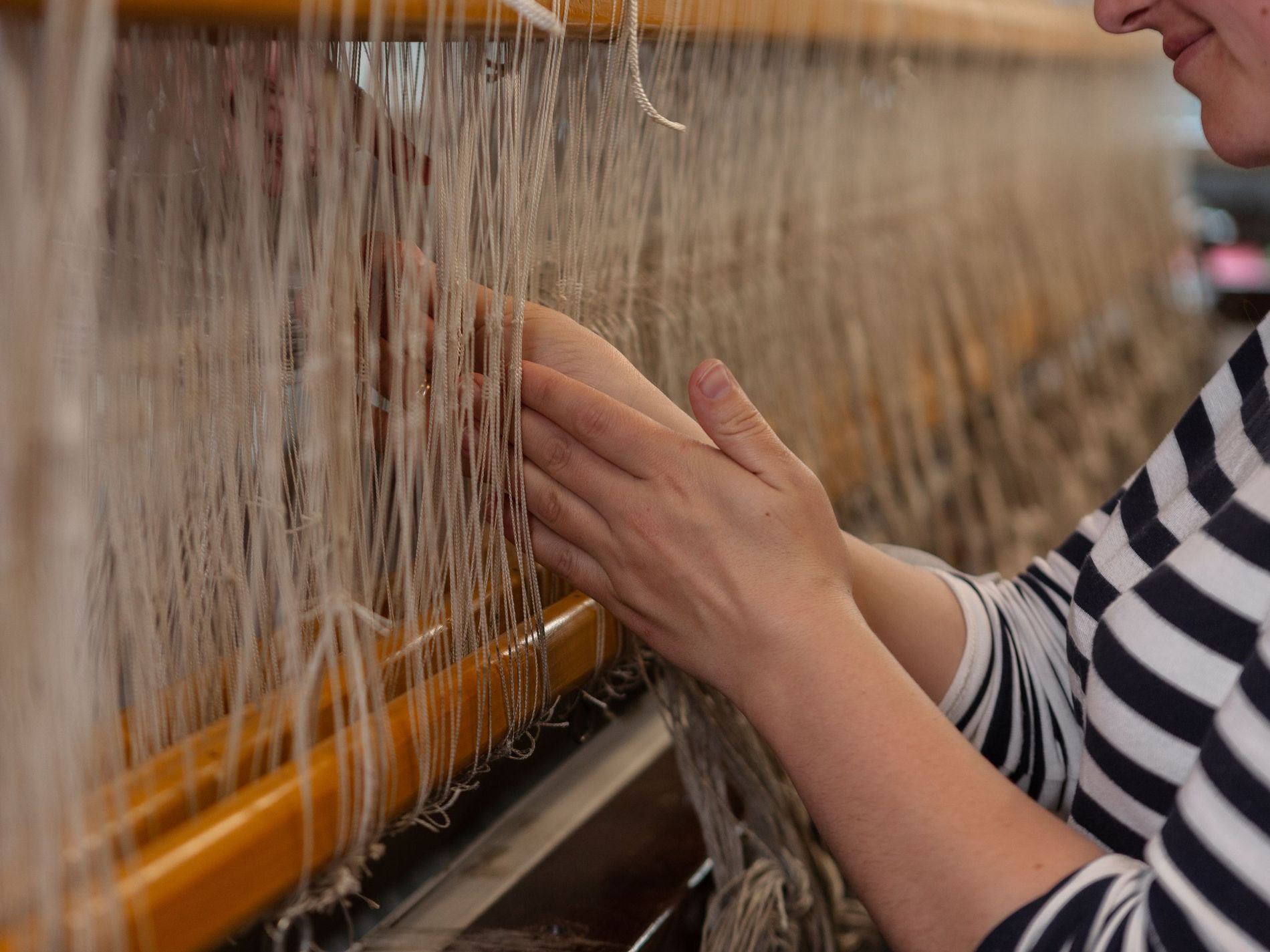 Vandra calls upon a network of designers to create their beautiful pieces, or "big works of art" as Wallenberg likes to call them. Pieces that are well-loved and sought after for private homes, hotels and offices alike. "They work everywhere," says Wallenberg. "In a modern space, our pieces bring soul, and in more classical spaces, a cool and personalised touch."
The brand has quickly developed a fanbase, one that stood by them during their most challenging time. "Even during the relocation in Ukraine, when we told them that we didn't know when the pieces would be finished, they believed in us and stood by us," says Wallenberg. Vogue Scandinavia is among Vandra's fans, with four of its rugs laid out on the floors of our new office, each with their own unique design and story.
The Catena, designed by Ami Katz
Walking into the office, you're met with an open plan editorial table and dining space, as well as the Catena rug, designed by Ami Katz. Made in wool and cotton, the interlocking and overlapping blocks of colour create a geometric pattern that breaks the intrinsically striped design that woven rugs tend to have. We have this piece in two colourways; the emerald, amethyst and gold-coloured Catena near the entrance as well as the lilac, pale green and canary yellow in our meeting room, which doubles as editor-in-chief Martina Bonnier's office.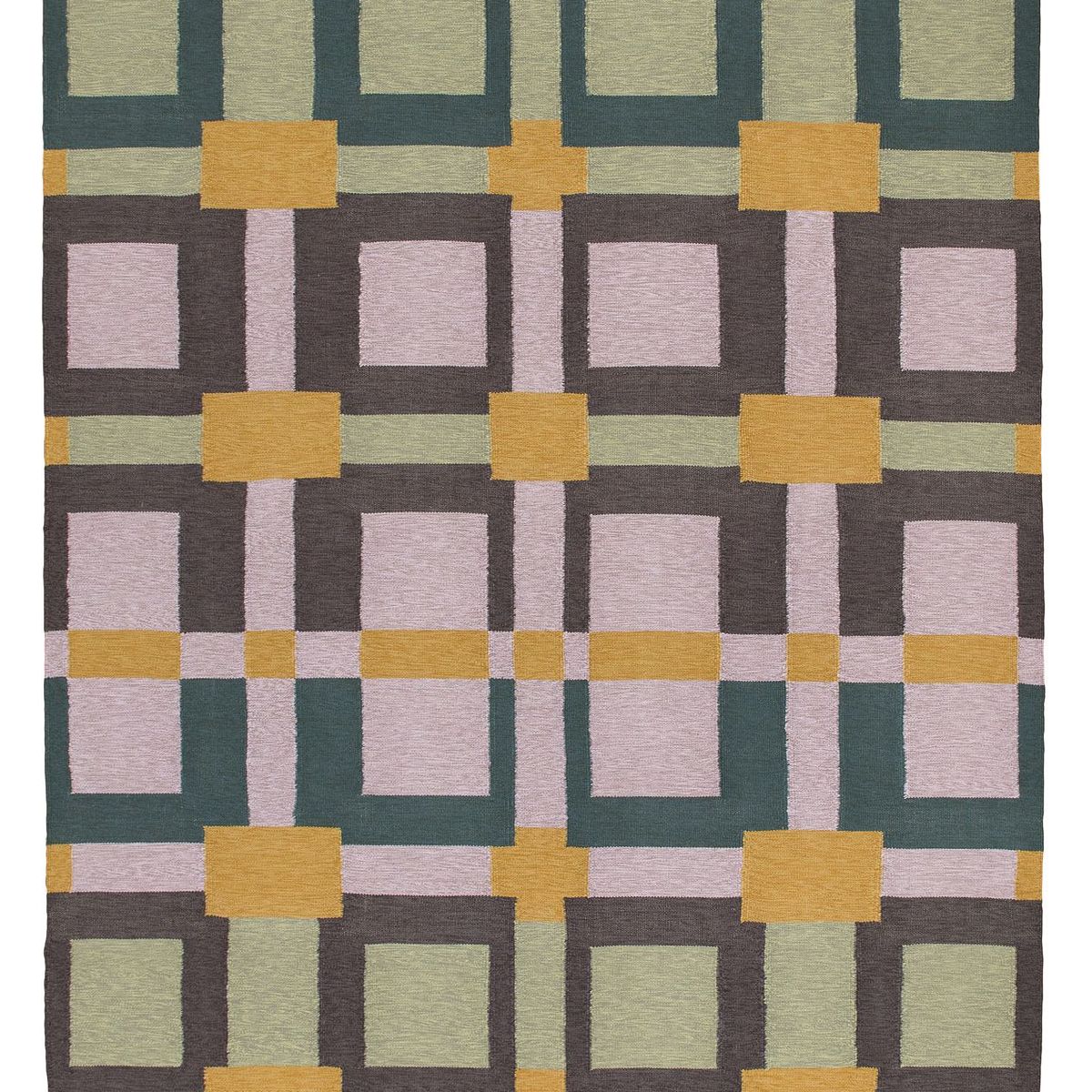 The Catena rug.
The Vera, designed by Maja Johansson Starander
The Vera by Maja Johansson Starander is found in our fashion room, an ideal spot for the designer piece. It was drawn and inspired first by a watercolour by Johansson Starander, who painted lines illuminated by the light streaming through a window. The interplay between shadow and light creates a dynamic design that lies somewhere between motion and stillness in shades of sea blues and greens, vanilla and soft greys and browns.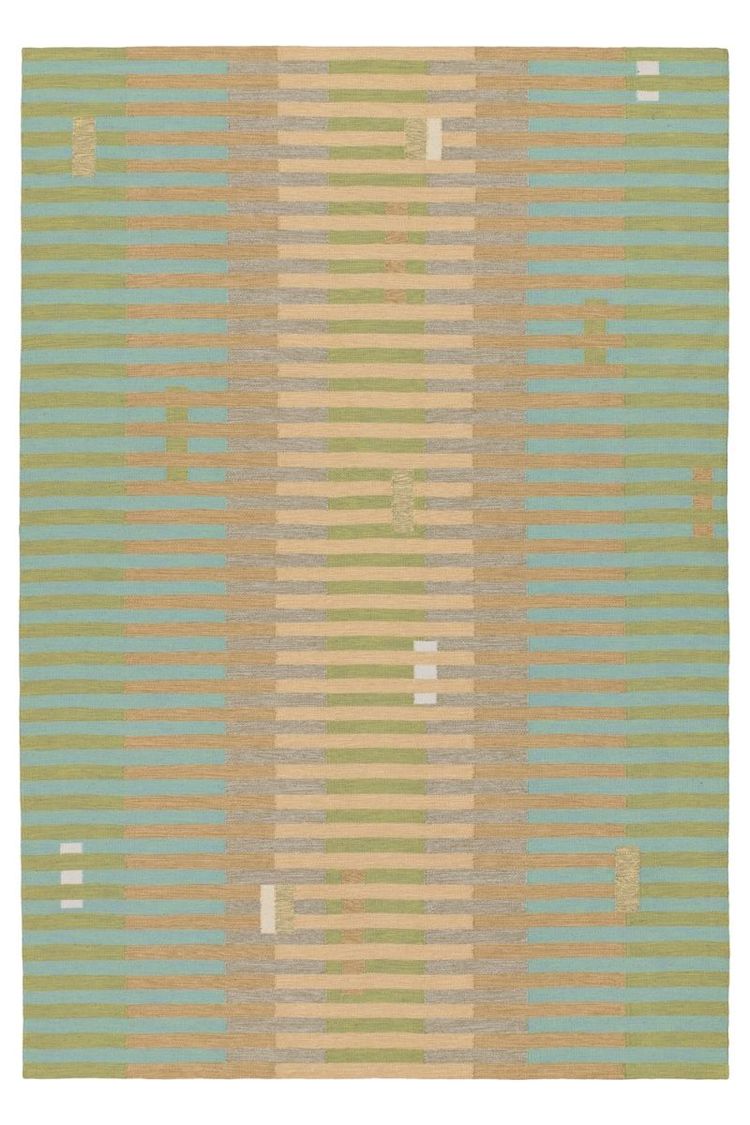 The Vera rug. Photo: Vandra
The Horizon, designed by Yuri Zimenko
Our creative room, where our layout, editing, videography and photography takes place, holds this special piece designed by Yuri Zimenko. It's a tactile piece that's both hand-tufted and handwoven, creating different dimensions to the cream, grey and black stripes.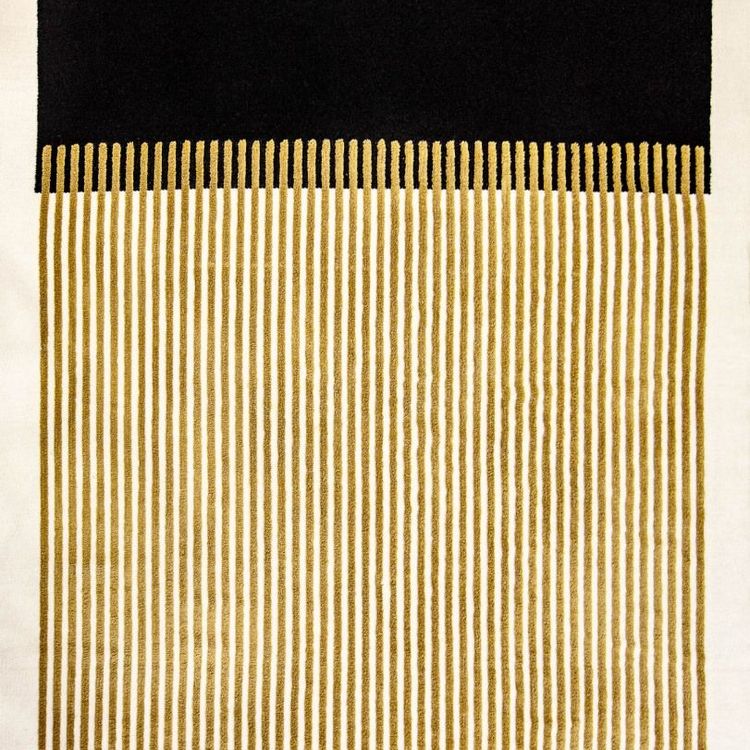 The Horizon rug. Photo: Vandra