With a few upgrades, your daily shower can become a supreme act of self-care and offer respite from life's stresses
All products featured on Vogue are independently selected by our editors. However, when you buy something through our retail links, we may earn an affiliate commission.
Scandinavians may favour the speed and efficiency of a daily shower over luxuriating in a hot, sudsy bath. But it needn't be a utilitarian experience. With the right ambience and products, even an early morning shower can feel like a balm for the senses as you shake off the last vestiges of sleep.
"We know the Covid-19 pandemic has directly changed consumer habits," explains Stanislas Le Bert, general manager of L:A Bruket. "Many of us take more time on self-care and have expanded our skin- and body care routines to include more products. Alongside this, the spa at home experience is growing."
The first step in turning your bathroom into a cocooning bolthole is to consider the ambience. Swap stark overhead lighting for a softly flickering scented candle. In the morning turn to a candle laced with citrus as the volatile molecules evaporate quickly in the air, making us feel energised and uplifted. Byredo's Carrousel is the perfect upbeat blend of orange, rhubarb, juicy fig and warm creamy woods. Before bed, burn a lavender candle as the scent is scientifically proven to reduce blood pressure and help the body produce melatonin, the hormone that promotes restful sleep.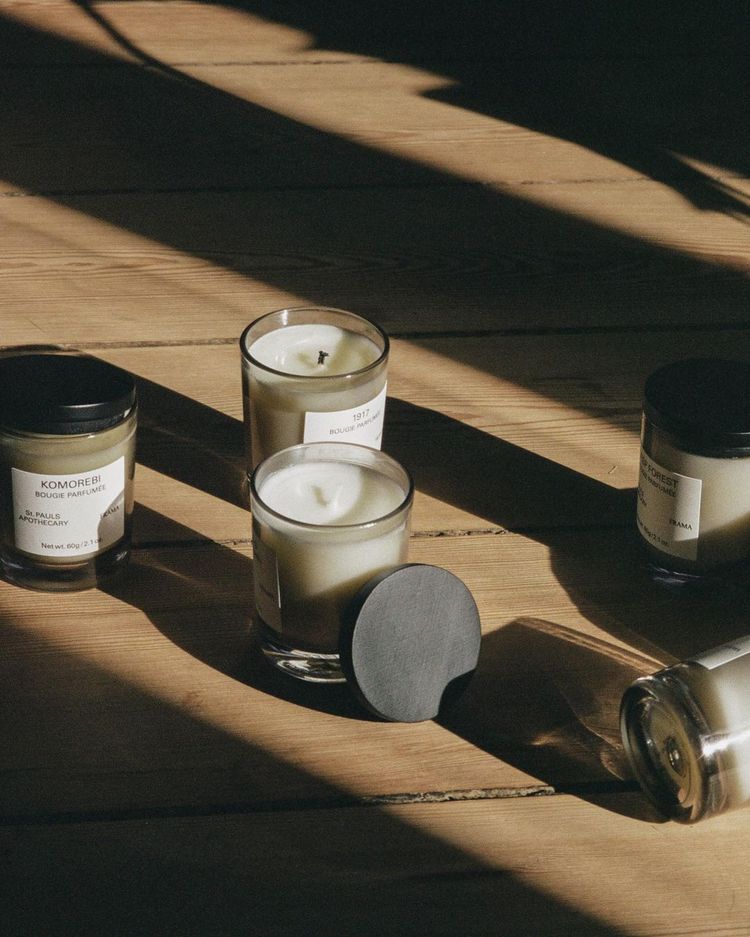 Photo: @framacph
Likewise embrace aromatherapy with your body cleanser. The steam will send gentle wafts of grounding sandalwood, cedar and ylang ylang from Frama Copenhagen's Apothecary Body Wash through your bathroom while the fresh scent of cold water and soapy skin from Björk and Berries Fjällsjö Hand and Body Wash lingers on your limbs for hours after you've stepped out of the shower. You can also bring the smell of nature indoors by hanging a few sprigs of eucalyptus from your shower head. The hot water mingles with the oils in the leaves, creating an invigorating minty steam and the type of bathroom inspiration that Instagram eats up.
If time allows, set to work purging pores of congestion or stimulating your lymphatic system. Slather your body in a clay body mask and leave it to set for 15 minutes. "The detoxifying, purifying and moisturising benefits are similar to a professional body wrap," says Le Bert of L:A Bruket's new 250 Body Clay Mask, enriched with kaolin and algae extracts.
Or, while while your shower warms up, take the time to body brush with the Karmameju Recharge/Ionic Body Brush working in circular motions from the tips of your toes and fingers up towards your heart. As well as buffing away dead skin cells, it is said to form negative ions on the skin's surface through natural friction, which, in turn, transports oxygen to our cells for a full-body glow.
After towelling off, apply body lotion to damp skin and seal all the hydrating goodness in with a heavenly-scented body oil. What's inside the Honey Body Oil is almost as good as it gets: six organic, cold-pressed plant oils including rosehip seed, apricot kernel and marula oils for silky-smooth skin and an addictively grounding scent as the cherry on top.
---
Turn your shower into a spa