The tuxedo jacket is no doubt one of the most iconic fashion pieces of all time – here's how to style it
There are different theories as to how the tuxedo jacket – one of the most lauded garments in the fashion world – originated, but the most common story recalls that the very first tux jacket was designed by Henry Poole & Co for Prince Albert Edward (who later became King Edward VII), as a more casual option to a tailcoat. When American billionaire and guest of the Royal Family, James Brown Potter saw the Prince of Wales in his smart tailless jacket, he visited the prince's Saville Row tailor and asked for a replica. The new jacket style quickly gained popularity in gentleman's wardrobes and Brown Potter christened it the tuxedo after Tuxedo Park in New York.
For a long time, the tuxedo jacket and suit were for men to wear exclusively; the women's fashion revolution and fight for equality changed this, and led to the tuxedo jacket being acceptable for everyone to wear.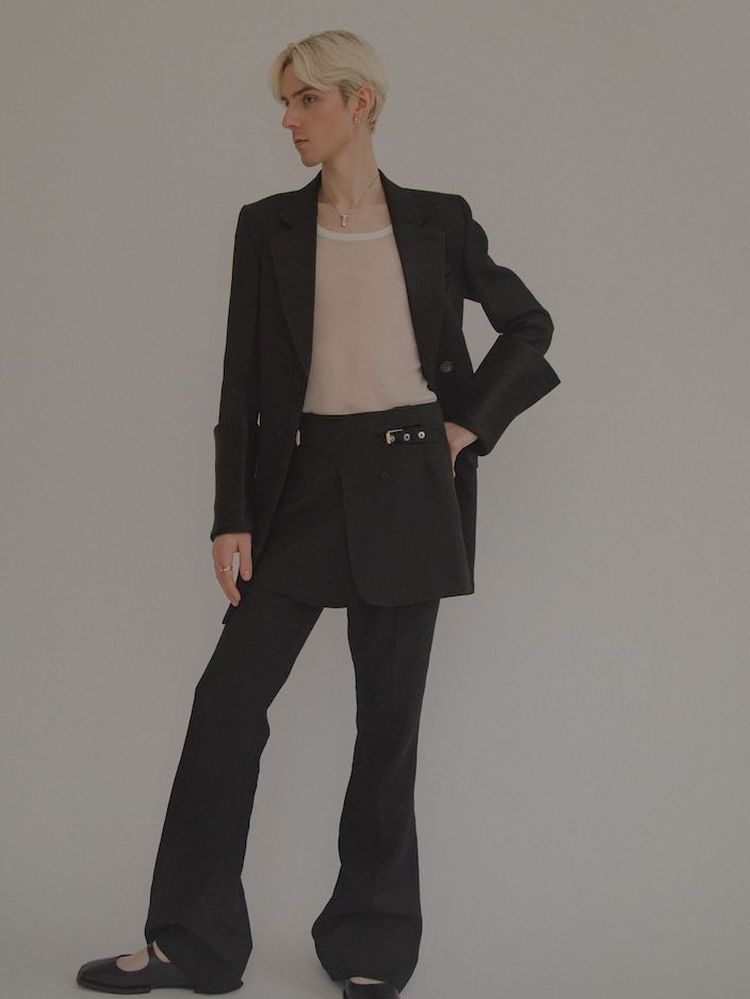 Photo: Lucas Ruska Martin