The midriff is the new cleavage, and this is the best way to show it off this season
All products featured on Vogue are independently selected by our editors. However, when you buy something through our retail links, we may earn an affiliate commission.
There are some made-up rules in style that resurge every so often; don't wear red and pink in combination, horizontal stripes only works for a select few, and the midriff is not to be shown in the office. At Vogue Scandinavia, however, we're all about breaking the rules. This season we look to bare our bellies and expose our ribcages with racy new office wear just as fit for a risqué board meeting as for after work drinks.
Tastefully styled with a high neckline and long sleeves, the trend takes on a certain gravitas in the form of a skilfully tailored blazer. Broad shouldered power dressing has been cut in half.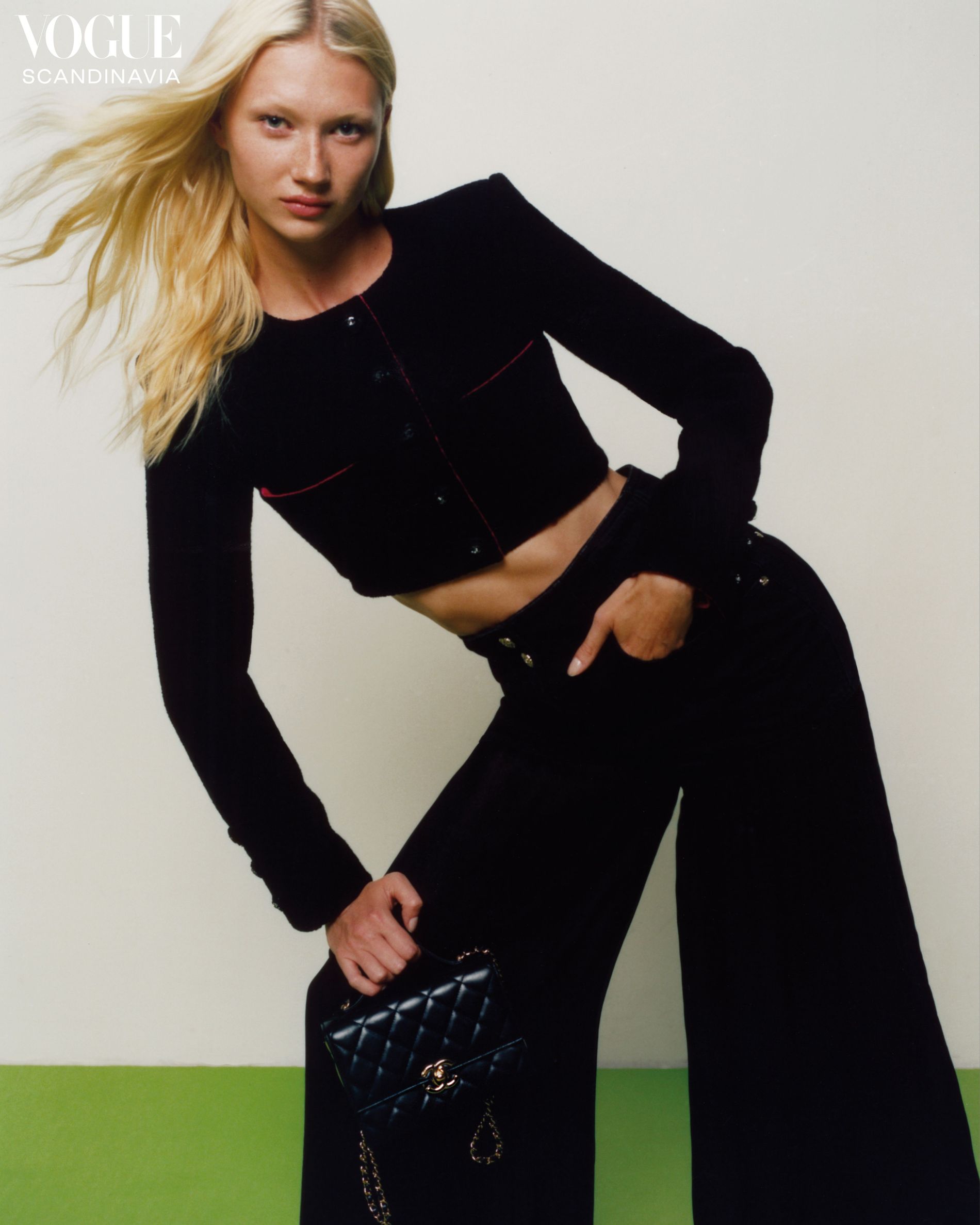 Tweed jacket, €4,950, Trousers, €1,990, Box bag, €4,300. All Chanel. Photo: Noel Quintela
Try 30 days unlimited access for FREE
Become an exclusive member of Vogue Scandinavia and enjoy the best of Scandinavian fashion, design, culture, beauty and nature.
Input the promotion code MEMBERS30 when entering your payment details for a FREE 30 days trial of the Members Exclusive Unlimited Access.
---
Select Plan
Already an exclusive member?
Log in
---