The Icelandic are known for truly embracing the elements, but it doesn't mean you can't take refuge every now and then. Here, Vogue Scandinavia singles out five cosy and indulgent spots to take cover in the capital
Reykjavik, Iceland's compact and charming capital, gets its fair share of precipitation annually. Luckily, the small city centre is chock-full of restaurants, coffee shops, and bars providing visitors with plenty of tasty things to please the palate when the weather is not for exploring Iceland's great outdoors.
Below, we round up five great places to spend a rainy day in Reykjavik.
Coffee at Kaffi Ó-le
Start the day at Kaffi Ó-le, a minimalist café with clean lines and great coffee, located inside the Radisson Blu Hotel. Fear not, however, coffee here is not some mediocre hotel affair. Here, you can sample light-roasted Ethiopian naturals with blueberry notes and gaminess, sourced respectfully and roasted locally by Kaffibrugghúsid (the coffee brewhouse) roasters.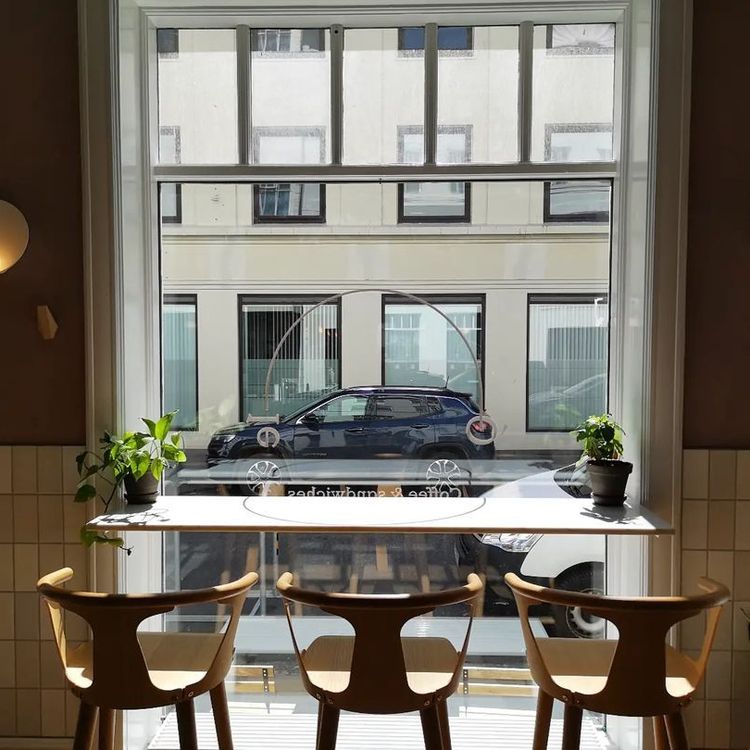 Sure, there's all sorts of espresso-based coffees here, but it's in the fine and floral pour-over brews that the coffee's qualities really stand out.
Kaffi Ó-le, Hafnarstræti 9, Reykjavík 101.
Soak in the Sky Lagoon
Many travellers are familiar with the Blue Lagoon, but today, there's a new lagoon in town. The Sky Lagoon, located in Kársnes Harbour, around seven kilometres from the city centre, is now rivalling the Blue Lagoon for the position as Iceland's spa hotspot number one. Spend the afternoon in the hot, geothermally heated outdoor rock pool offering a spectacular infinity view of the Atlantic Ocean.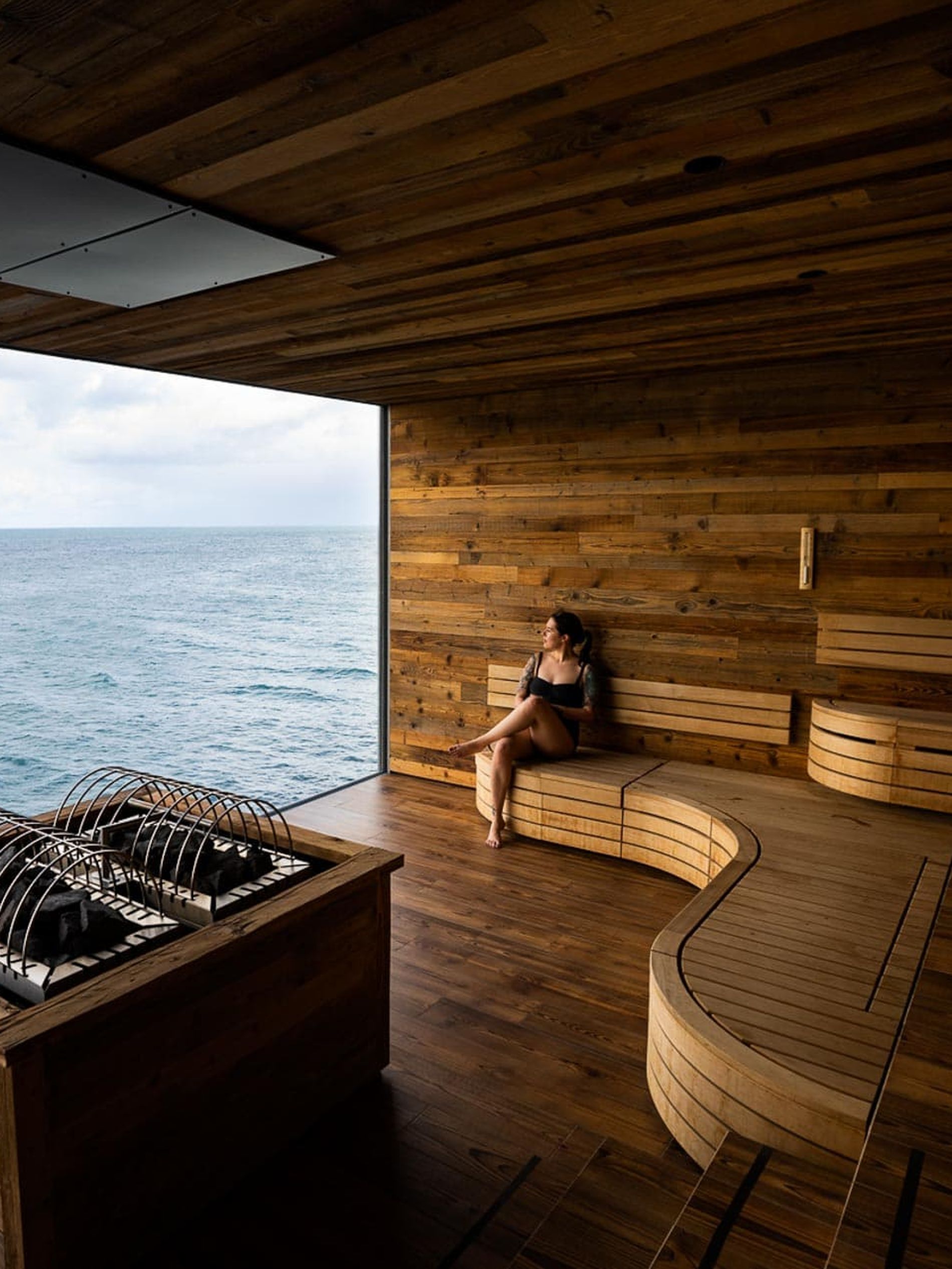 Photo: Sky Lagoon Iceland
Even in the pouring rain, the pool will be nice and hot. After soaking, there's ample opportunities for a scrub down, a steam bath, or a sauna session where wide window panels offer panoramic views of the scenery. It's easiest to book your entrance to the lagoon with a hotel transfer, otherwise it's a good hour's walk or roughly 45 minutes on public transportation.
Sky Lagoon, Vesturvör 44, 200 Kópavogur.
Say 'skál' with natural wine
After a dip, one needs a sip. Just a handful of years ago, natural wine was nowhere to be found in Iceland. Craving what he used to drink in Copenhagen, Saltverk sea salt maker and entrepreneur Bjørn Steinar Jónsson decided to change that. In 2017, he opened Skál, a combined wine bar and restaurant located in Hlemmur Mathöll – a former bus terminal now serving as a food hall. Grab a seat at the counter and enjoy the nicely curated selection of natural wines with an emphasis on Austrian icons like Tschida, Gut Oggau, and Claus Preisinger.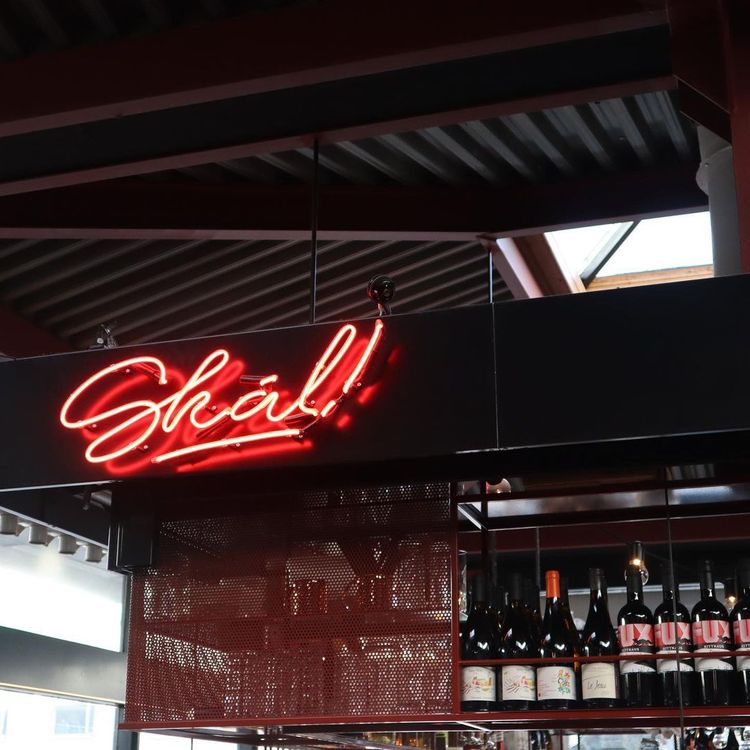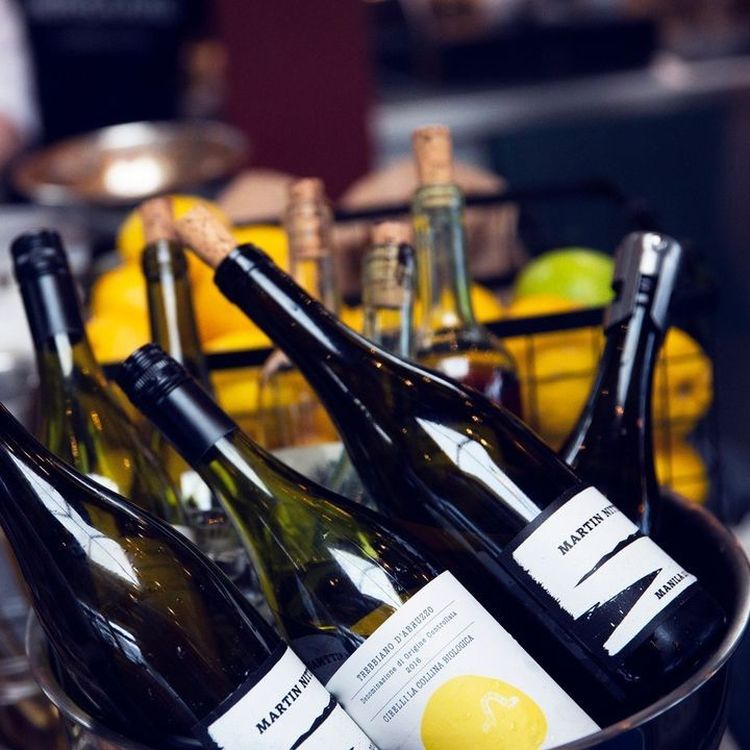 Make sure to leave space for head chef Thomas Lorentzen's (formerly of Kadeau) beautiful, produce-driven dishes like marinated Icelandic scallops with hazelnut oil, horseradish cream, and redcurrant granita. Or line-caught cod with buttered mash and browned butter under a blanket of pickled beetroots. Modern and mouth-watering comfort food at a high level.
Skál, Laugavegur 107, Reykjavík 101.
Icelandic delights at Díll
A meal at Díll is a must for anyone who wants to taste Icelandic ingredients elevated to the highest level. There's great ambiance in the dimly lit, lively restaurant where wooden interiors and an open kitchen provides a cosy ambiance. Helmed by Gunnar Kar Gíslason, a veteran of Icelandic fine dining, Díll serves an almost strictly Icelandic menu that's putting local produce and culinary traditions at the forefront.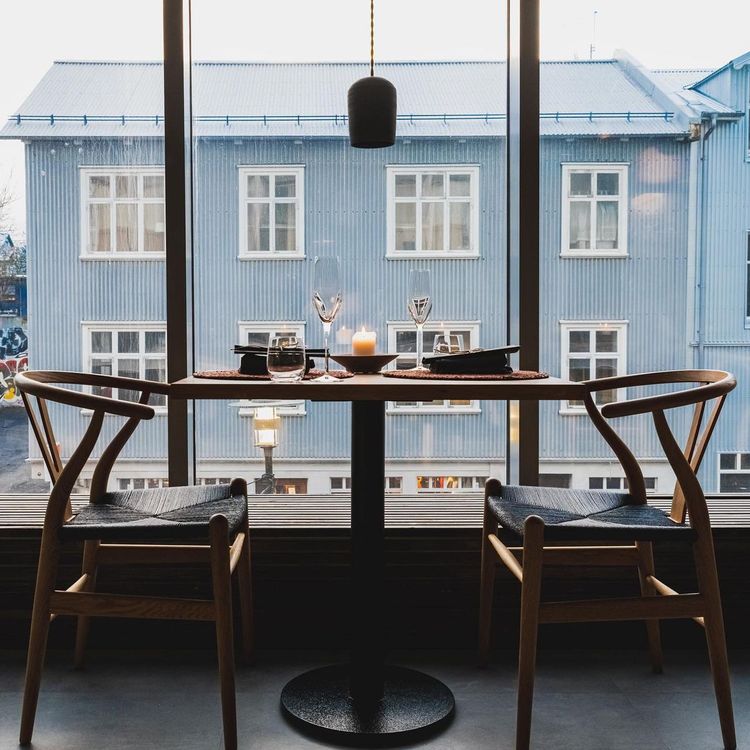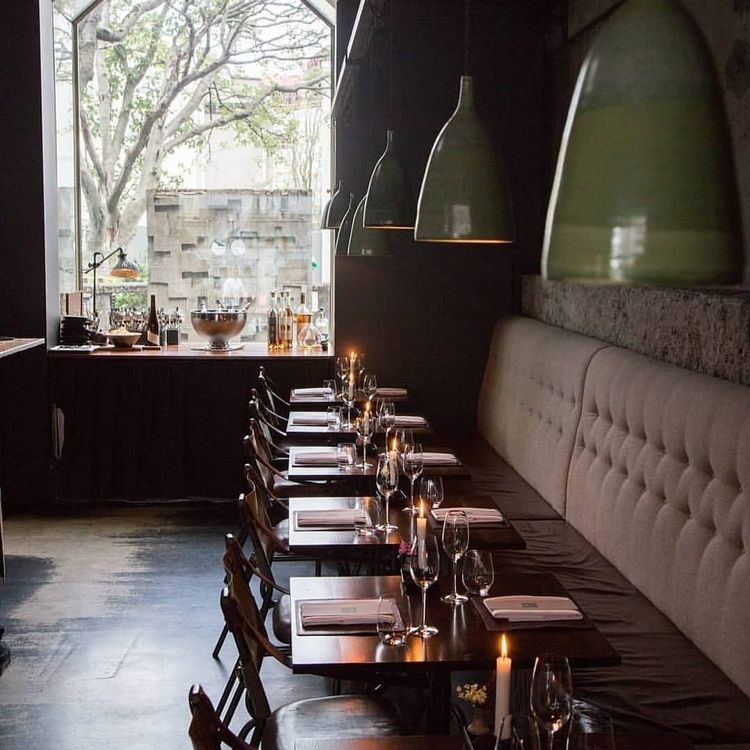 Sweet and juicy Icelandic scallops, wild goose, cured lamb, and local seaweed with a taste of black truffle are some of the ingredients on the flavour-intense and very well-executed menu. Díll was the first restaurant in Iceland to receive a Michelin star, and that recognition is well deserved.
Dill Restaurant, Laugavegur 59, Reykjavík 101.
High tides
Top things off with a nightcap by the harbour-front at the Edition Hotel, located right across from Harpa, Reykjavik's opera house designed by Danish architect Henning Larsen and world-famous Danish-Icelandic artist Olafur Eliasson.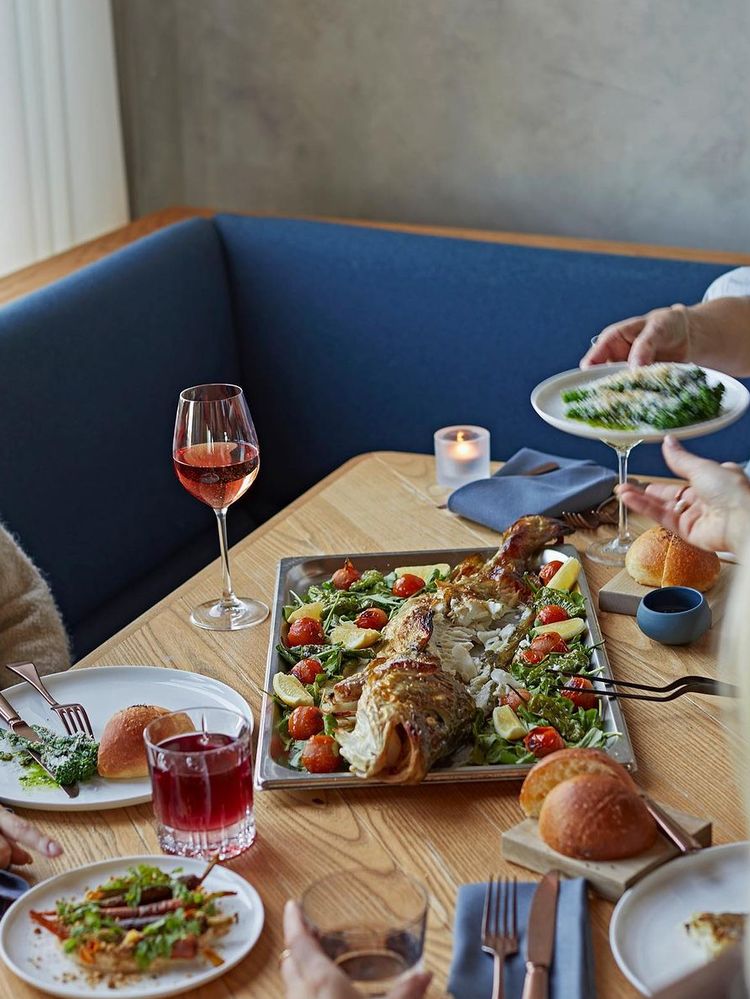 Photo: @tidesreykjavik
The Tides restaurant is a swanky affair with sleek, wooden interiors and an international clientele that keeps the warm and inviting dining room buzzing. The hexagon bar at the centre of the room makes for great people-watching and offers an array of well-shaken and stirred (…and heavily taxed!) libations.
Tides, Austurbakki 2, Reykjavík 101.