Punishing temperatures, wind and scorching sunlight – you'll need to upgrade your skincare routine when you hit the slopes
All products featured on Vogue are independently selected by our editors. However, when you buy something through our retail links, we may earn an affiliate commission.
When it comes your skin, skiing is undoubtedly an extreme sport. "At high altitudes, skin has to endure a lot," says aesthetician Dr Barbara Sturm. "Extreme temperatures deplete skin's natural moisture reservoirs and weaken its barrier, leading to dry, flaky and irritation-prone skin. All this means that it is essential to use products that are more lipid and antioxidant-rich and to double up on hydration."
It's not just moisture that the skin is sapped of, either. On mountain peaks, the sun can be a sly villain, too, as extreme levels of UV are unforgiving on exposed areas of skin. "Due to the cold temperature of the headwind when skiing, we often don't feel the burning effects of the sun," says Sturm. "This can cause something known as 'windburn,' where your skin experiences redness and burning." So along with your Moon Boots and salopettes, you'll want to come prepared with products that offer robust protection for your complexion.
Shield against the sun by day
SPF is non-negotiable on the slopes. The intensity of the sun's UV increases with altitude because less ozone and clouds in the atmosphere absorb these harmful rays. In fact, one study found that the Alps is one region where the highest UV levels are measured in Europe. "Snow reflects up to 80 per cent of the sun's UV light," says Sturm, which effectively means the rays hit your skin twice, increasing your risk of skin cancer and premature ageing. Slather on SPF30 or 50 every two hours, not forgetting your ears, and use a protective lip balm; we like Ultra Violette Sheen Screen SPF50 Hydrating Lip Balm in Peach.
To make your protection even more watertight, get in the habit of applying a generous layer of antioxidant serum first. Antioxidants help to snuff out free radicals generated by sunlight before they can harm your collagen and DNA. Using VISIA Complexion Analysis, which detects sun damage under the skin's surface, research by the University of Texas Health Science Center revealed that patients who applied vitamin C and E, ferulic acid, phloretin and green tea along with sunscreen showed less DNA damage after three months than those who used sunscreen alone.
Layered over serum and underneath SPF, a lipid-rich face cream does more than just soften the skin in a snowy setting. "It increases the hydration of the skin to improve its elasticity and stabilise the barrier function, making it better able to protect itself," says Sturm, who created her Ski Cream with this in mind. "The formula also contains Edelweiss Extract to shield sensitive skin membranes against attack from free radicals."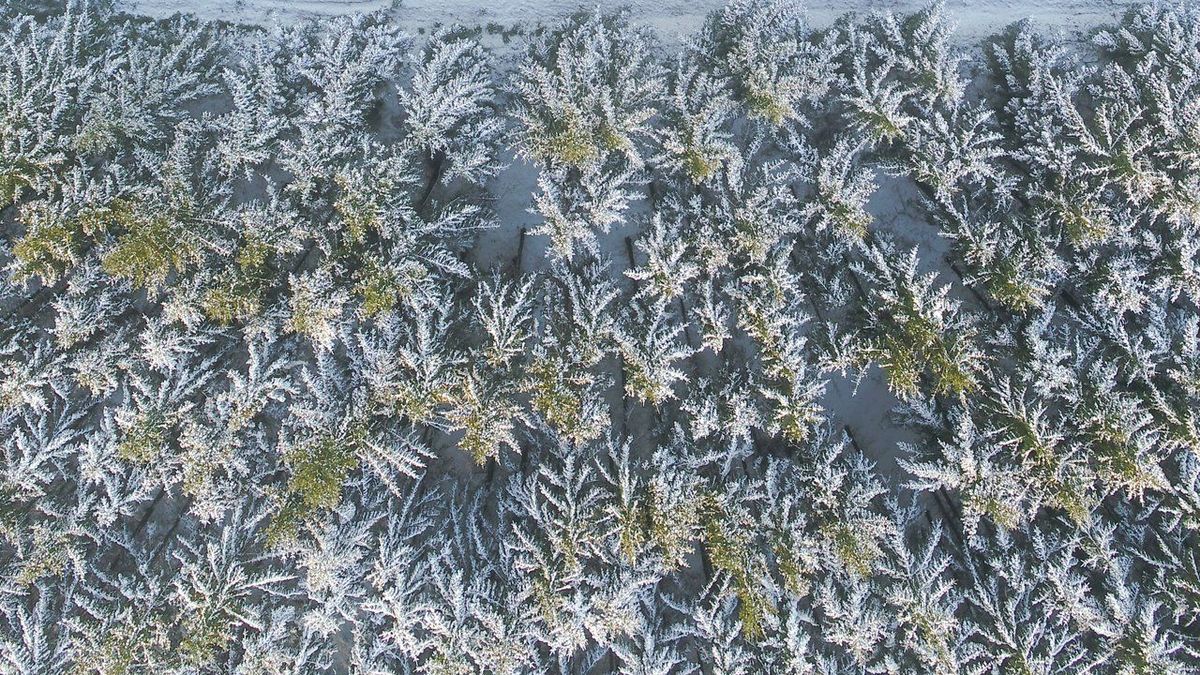 Après-Ski Routine
It's normal for skin to shed gradually over time. But if the barrier has been compromised by a combination of cranking radiators and icy temperatures, flaky, stinging and redness can wreak havoc on a glowing complexion. It's a state of affairs not exactly helped by the wind-chill factor on the slopes, so focus on using products to restore lost moisture and calm sensitivity in the evening.
When it comes to ramping up hydration, Sturm abides by a two-step layering technique: serum, then moisturiser. Highly concentrated serums shuttle humectants into the deeper layers of skin while creams seal in the moisture on the top layers. Sturm singles out her Hyaluronic Acid Serum for its "high concentration of blended low and high molecular weight hyaluronic molecules that deeply hydrate your skin both superficially and at deeper skin layers."
For a moisturiser, avoid water-based gel formulas as these can freeze on the skin and cause broken capillaries. Instead, choose a moisturiser powered by an oil- or fat-based formula. Tromborg's aptly named Below 10 Degrees Cream deeply hydrates with shea butter, a seed fat with excellent occlusive properties, while a glycoprotein from the Arctic Ocean provides a naturally cryoprotective shield against cold and dryness. If you want immediate relief from redness, look no further than the Lumene Arctic Hydra Care Moisture & Relief Rich Day Cream with its soothing blend of ceramides, Nordic bilberry and oat oils.
Finally, given your skin regime right now is about strengthening the barrier, Sturm recommends "avoiding products that contain dehydrating ingredients, such as mineral oils, fragrance and alcohol, and aggressive ingredients such as acids." A balm or oil cleanser will also be be more comforting to the skin after a day of ski runs.
---
Your overnight snow saviours