Vogue Scandinavia's shoe expert Sandra Hagelstam gives us tips on how to make our dazzling party heels wearable
All products featured on Vogue are independently selected by our editors. However, when you buy something through our retail links, we may earn an affiliate commission.
We've all been there - by the time you realise your fabulous party heels are not going to keep you on your feet much longer, it is too late to turn back home and definitely too late to look onto return policies. While we all have unique feet and individual requirements on what a shoe should be, there are a few common factors that build the foundation for having an enjoyable time in heels.
As a high heel aficionado and true to size 37 wearer, I learned today that a staggering 32 per cent of women walk around in wrong size shoes, as stated by Peter Hedström, Orthopedic technician and CEO of Swedish based shoe brand, Stinaa J. Understanding that the feet expands after a day on the go and that issues with heels goes way beyond blisters is at the very core of Stinaa J. The position of the foot affects both posture and gait.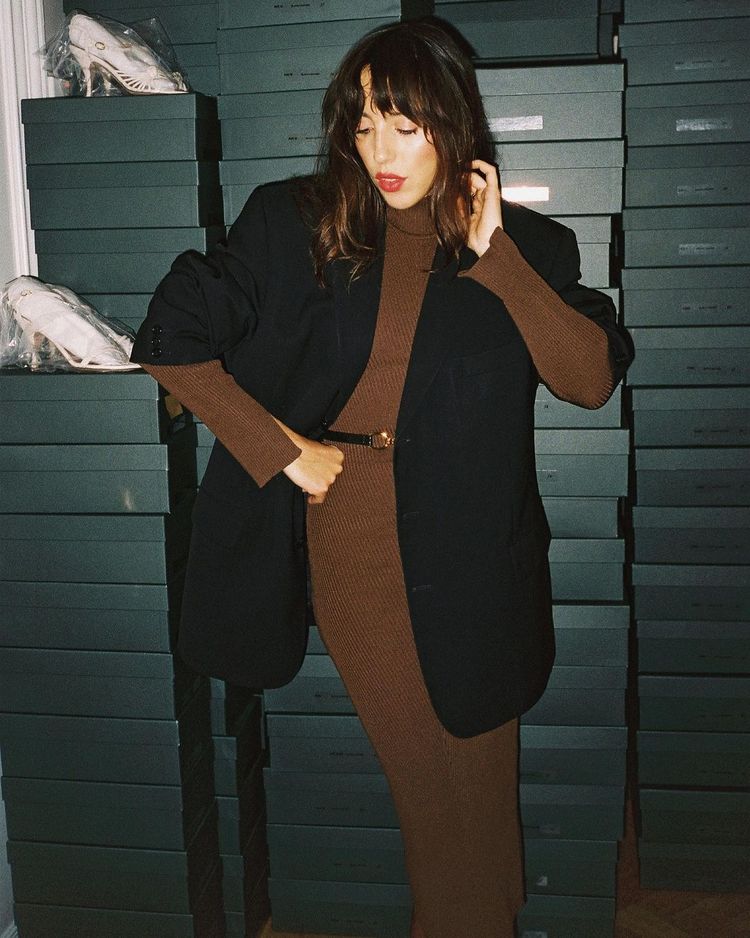 Swedish shoe designer and owner of eponymous brand, Sania D'mina. Photo: @saniaclausdemina
Shoe designer Sania D'mina has been on a mission to design heels that fit as close as possible to the natural position of the foot. Thought trial and error, she now designs all of the toes of her shoes to sit flat on the ground, which is partly why she's becoming increasingly popular in the bridal section. "Keeping the heel under 7-8cm also helps", D'mina says.
Here we break down a few key points on how to make those stunning party shoes, wearable:
Dress for the occasion