Its the most wonderful time of the year — and here's how to make it wonderful for the planet too
All products featured on Vogue are independently selected by our editors. However, when you buy something through our retail links, we may earn an affiliate commission.
The world has, quite possibly, never been so eco-aware, yet Christmas is notoriously a time of excess. For many families, this might be the first time they've been all together in far too long, so there's a heightened desire to be generous with gifts, decor and dinner. One lesson we have learnt recently though, is the importance of connecting meaningfully with our loved ones. If we think about this sentiment, then having a sustainable Christmas doesn't seem like such an effort at all...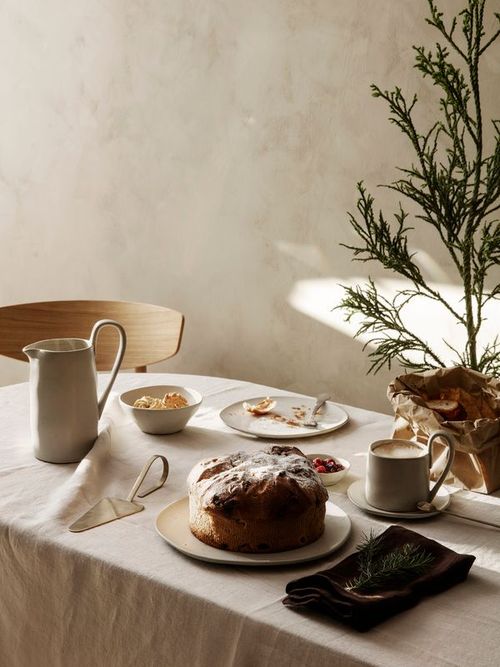 Photo: Ferm Living
Gifting
Time is one of our most precious possessions, so why not give it to others as a gift? Experiences, for the most part, don't lead to landfill and can be personalised to their recipient – Michelin-starred meals, camping trips, theatre tickets, jewellery-making workshops… the list is practically endless.
When buying physical presents, the key is to avoid plastic. Browse secondhand and vintage stores – there are plenty of new and antique treasures to be found there, and often for brilliant prices. If you do want to splash out, then look to small businesses, sustainable materials, and lasting, one-off pieces. Think statement objets d'art like ceramics or glassware, or refillable cosmetics (think Kjaer Weis) that look like jewellery. Meanwhile, reusable advent calendars like those from Ferm Living can be brought out each year and filled with homemade confections and locally-bought treats.
---
Gift ideas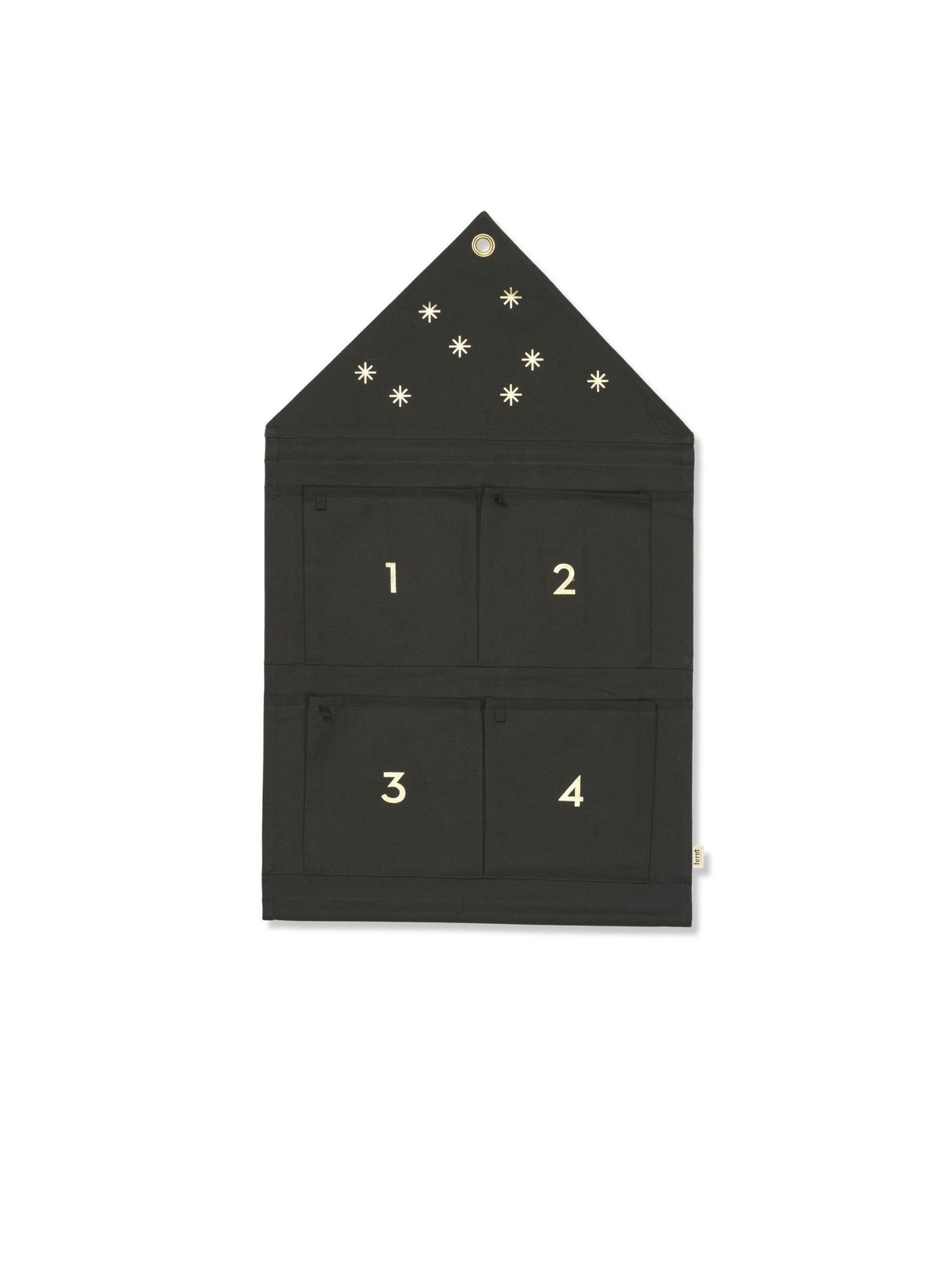 Star Advent Calendar
Ferm Living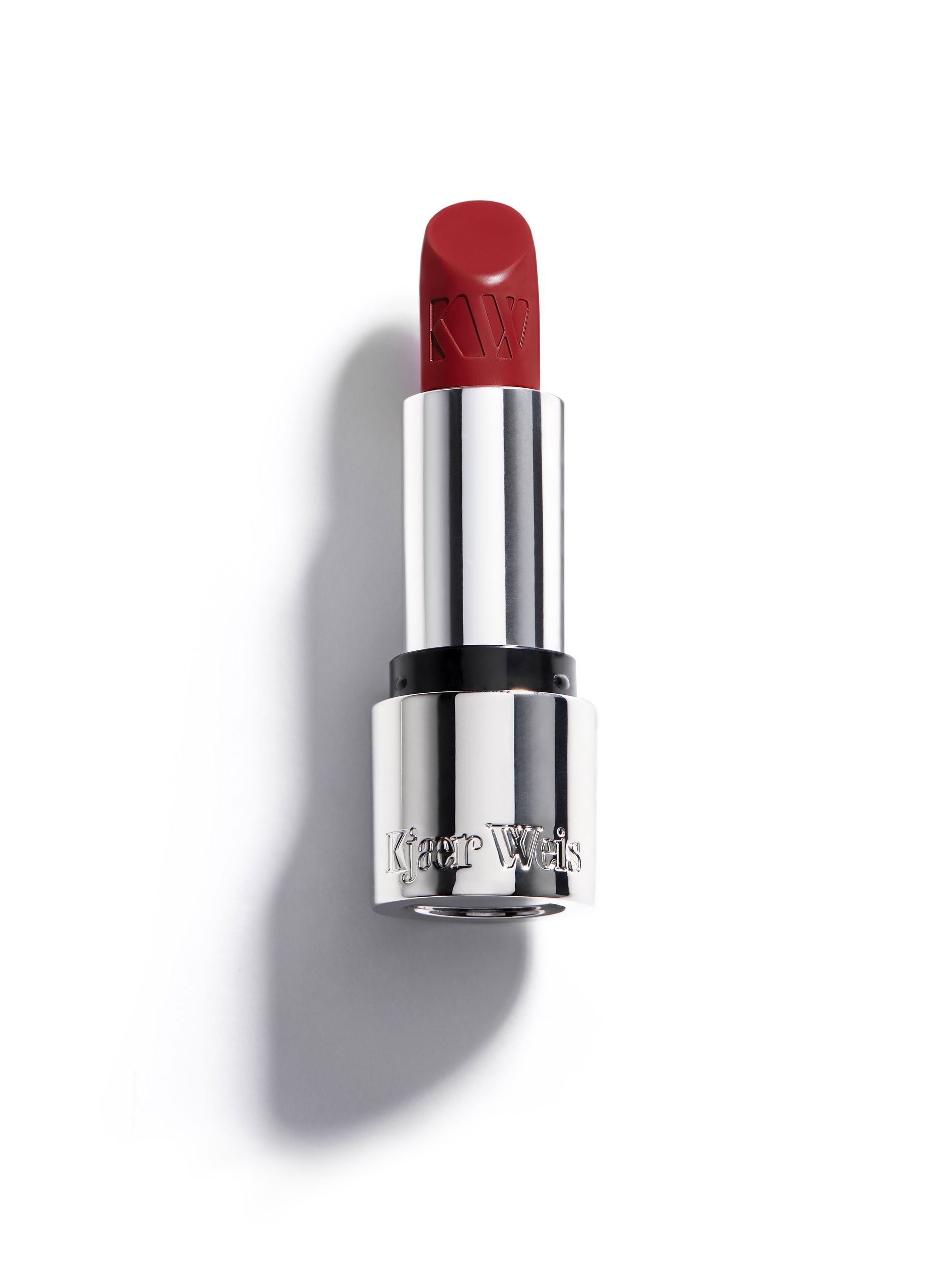 Refillable Lipstick
Kjaer Weis
Wrapping
Cards and wrapping paper are, of course, two of the biggest culprits of Christmas waste, so stay away from foil and glitter and look out for FSC certification. You can't really go wrong with traditional brown paper and string, but if you're not sure, do the 'scrunch test'. If the paper holds its shape after you scrunch it up into a ball, it should be recyclable, but if it opens up again, it likely isn't. This trick is handy when recycling any wrapping you've received too. Greetings cards embedded with seeds are becoming a popular way to send Christmas wishes – they can be planted to grow wildflowers or herbs in spring… A gift that keeps on giving indeed.
If you really want to show off, then learn the centuries-old Japanese art of furoshiki. You simply use a square of fabric to wrap a gift instead of paper. Not only do presents look even more exquisite, but the wrapping can be passed on again and again. You could cut up secondhand or vintage wares, or look to textile companies like Fine Little Day for something really special.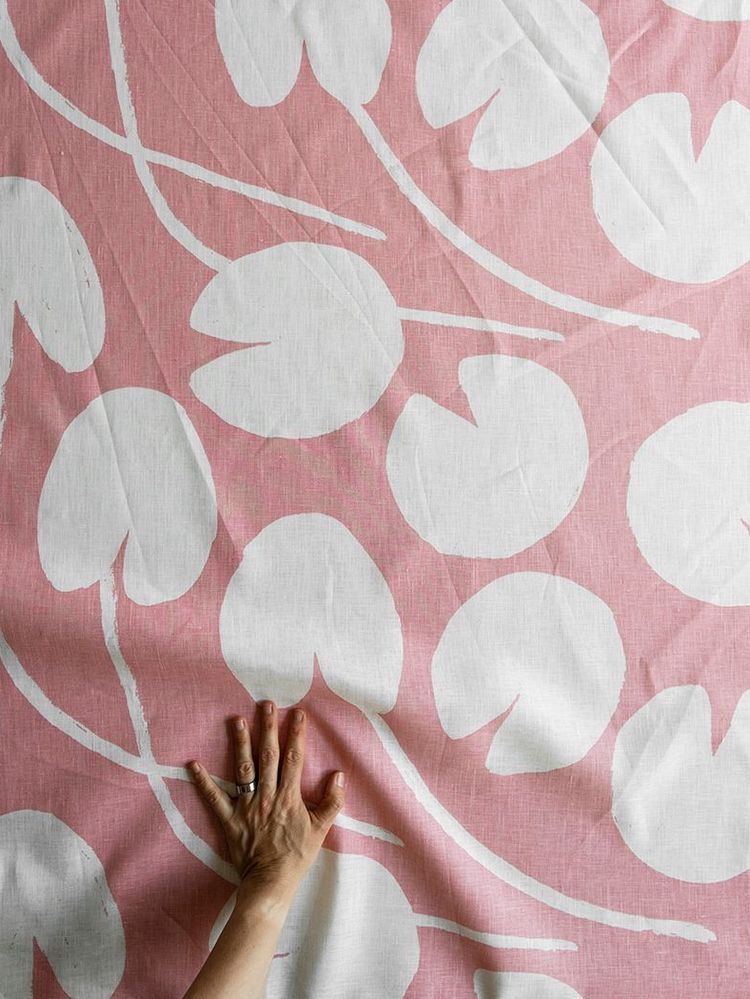 Water Lillies fabric from Fine Little Day. Photo: Fine Little Day
Decor
According to the Carbon Trust, you'd have to use the same artificial tree for seven to 20 years in order to outweigh the drawbacks of a real one each Christmas, but there are still ways to make our fragrant firs even greener. The main rules to remember include buying as locally as possible and making sure it's disposed of usefully when you're finished with it, whether that means making it into chippings for your garden or trying your hand at carpentry. Living trees are another wonderful option, since they can be replanted after use if they're looked after properly during the festive period. If you want to be even more virtuous, you could replace your yearly tree with a minimalist spruce from Lovi; this family business makes its products using eco-friendly Finnish birch plywood and partners with Eden Reforestation Projects to donate trees to parts of the world that have been impacted by deforestation.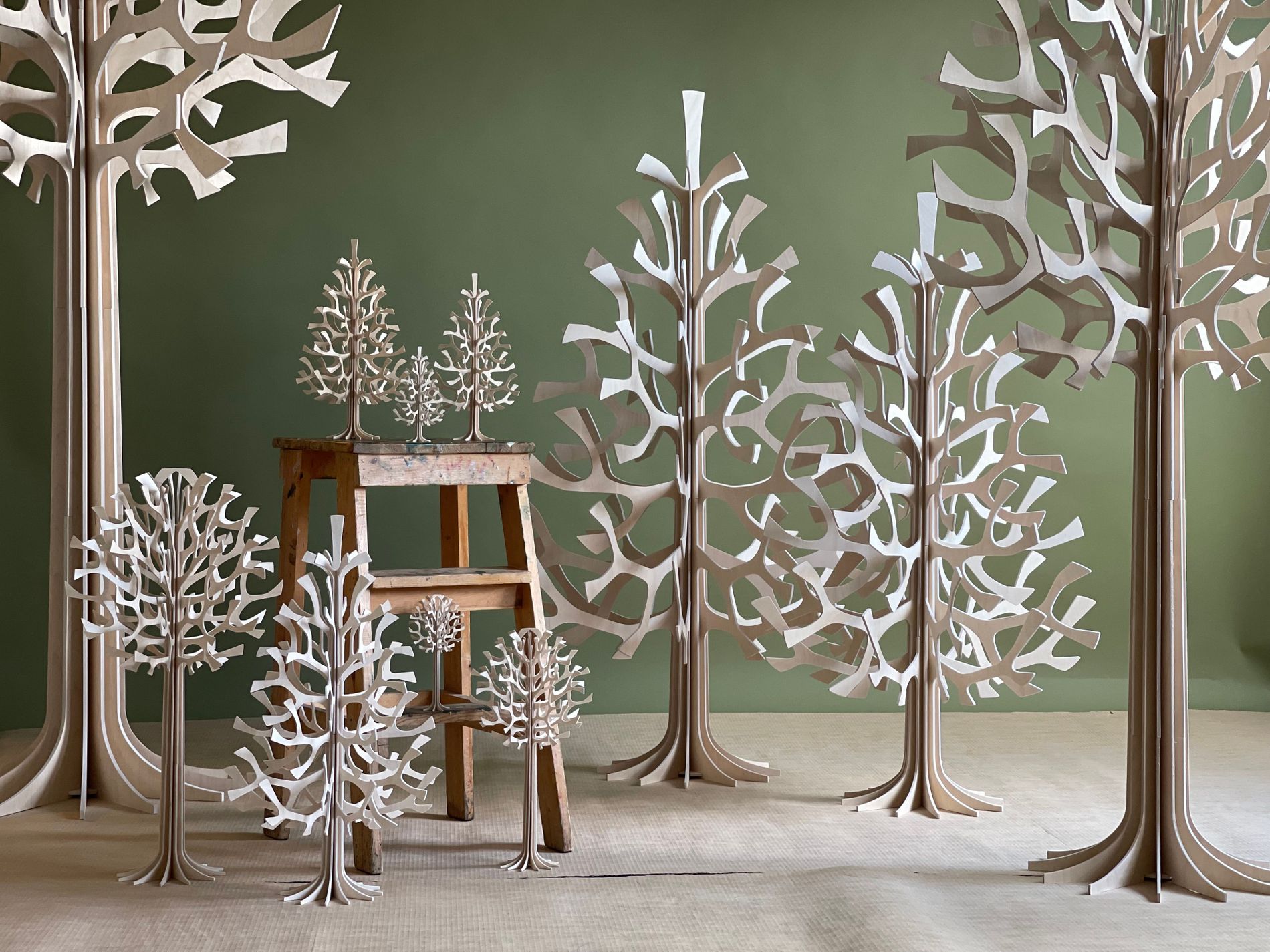 LED lights; paper decorations (we love the ones from Arket); foliage from your garden; and soy, beeswax and stearin candles are the most guilt-free ways to adorn your tree and the rest of your home. If in doubt when it comes to tricky items to trace such as candles, look for the Nordic Swan Ecolabel. We certainly wouldn't blame you though, if you indulged in Svenskt Tenn's glass baubles or one of Georg Jensen's dazzling tree toppers. It's cherished pieces like these that can be passed down for generations.
---
Tree decor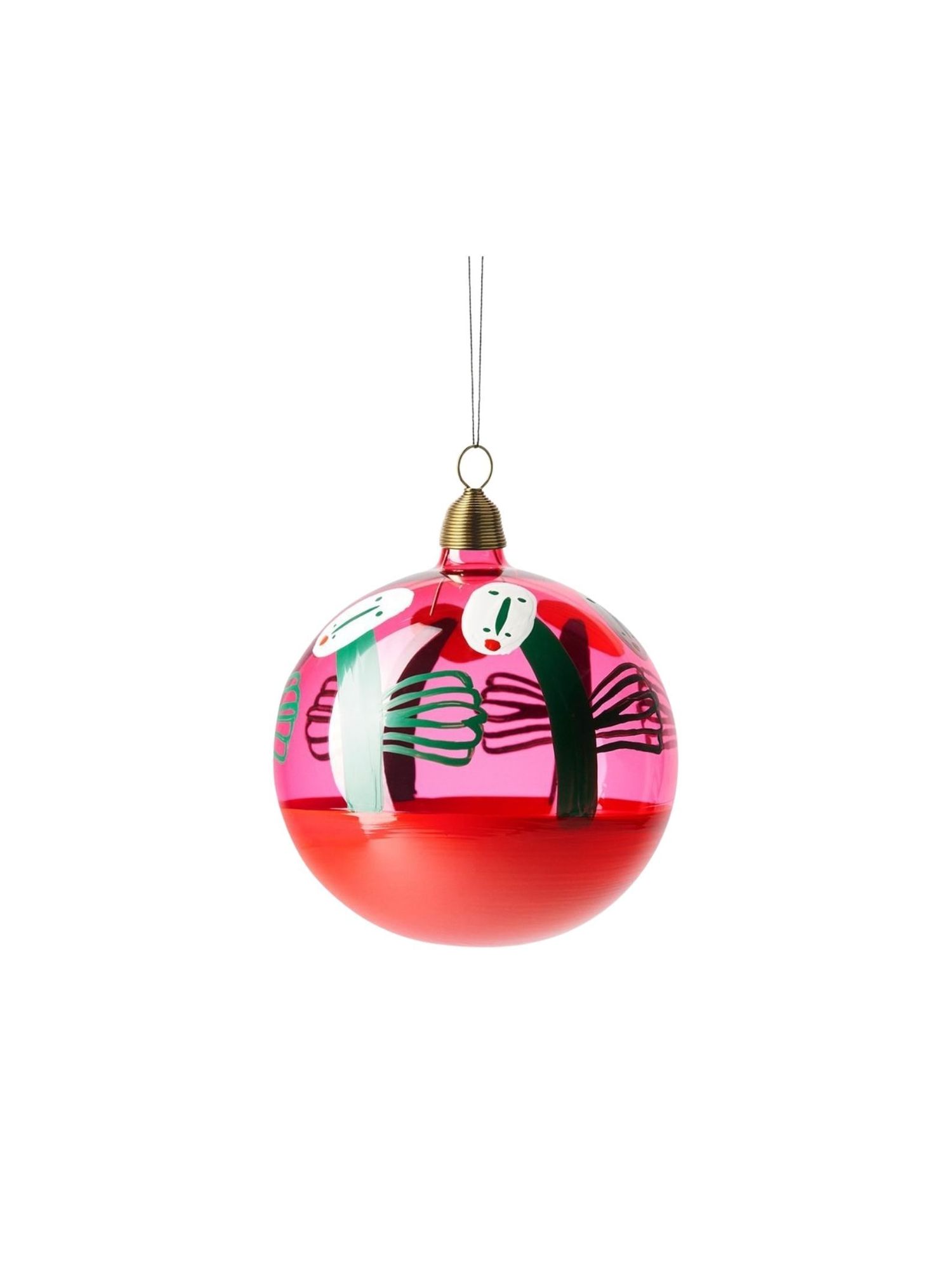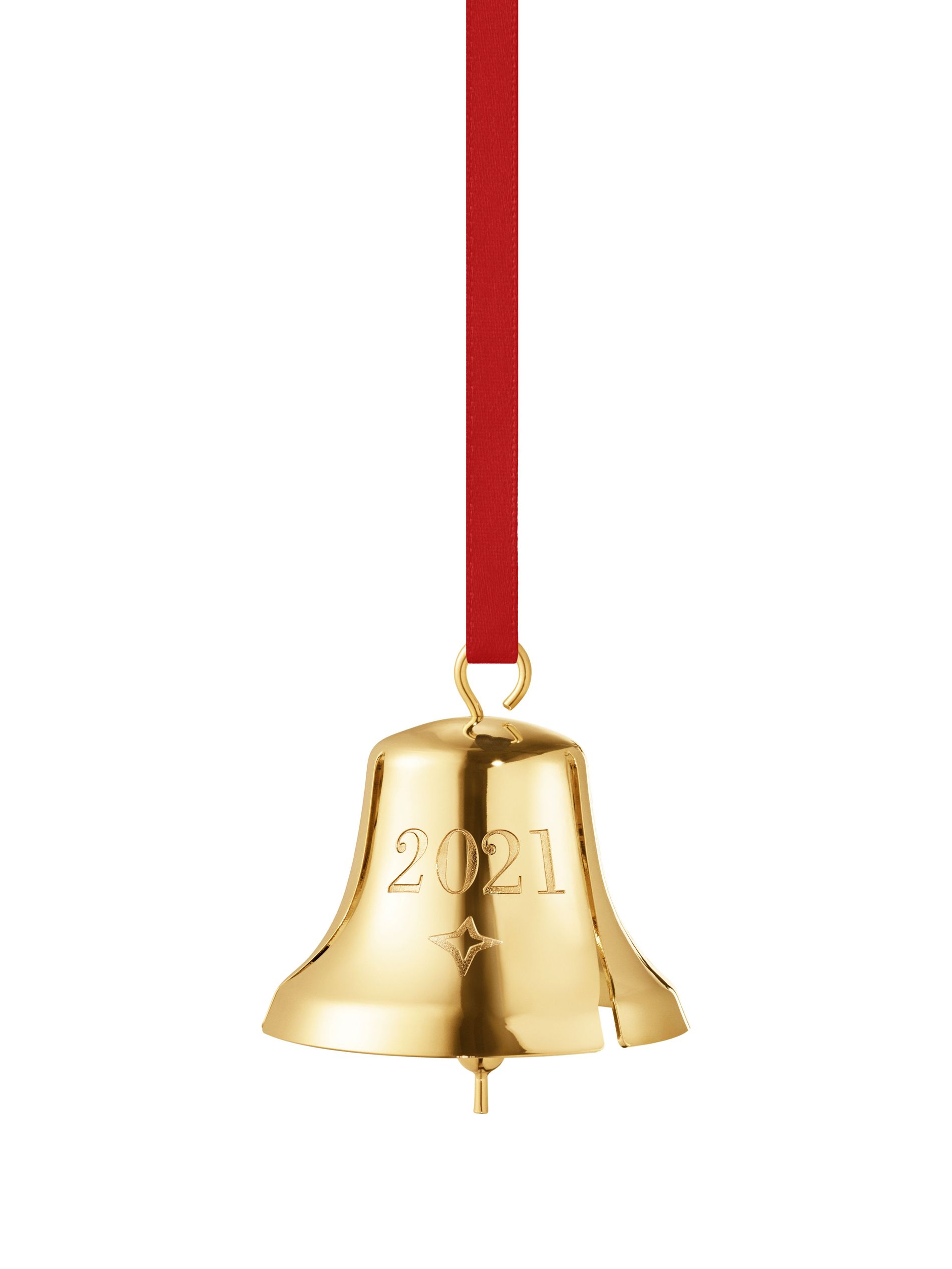 2021 Christmas Bell
Georg Jensen
Hosting
When it comes to dinner, if you haven't already, we'd recommend investing in a beautiful dinner set and glassware that you can use year after year, such as those from Royal Copenhagen or Broste Copenhagen. Look to local suppliers for all-important feast ingredients, and opt for organic wines and spirits where possible. You can even buy or make reusable fabric crackers (we recommend Amara) and fill them with your own gifts and jokes – personalise them and they double up as place settings.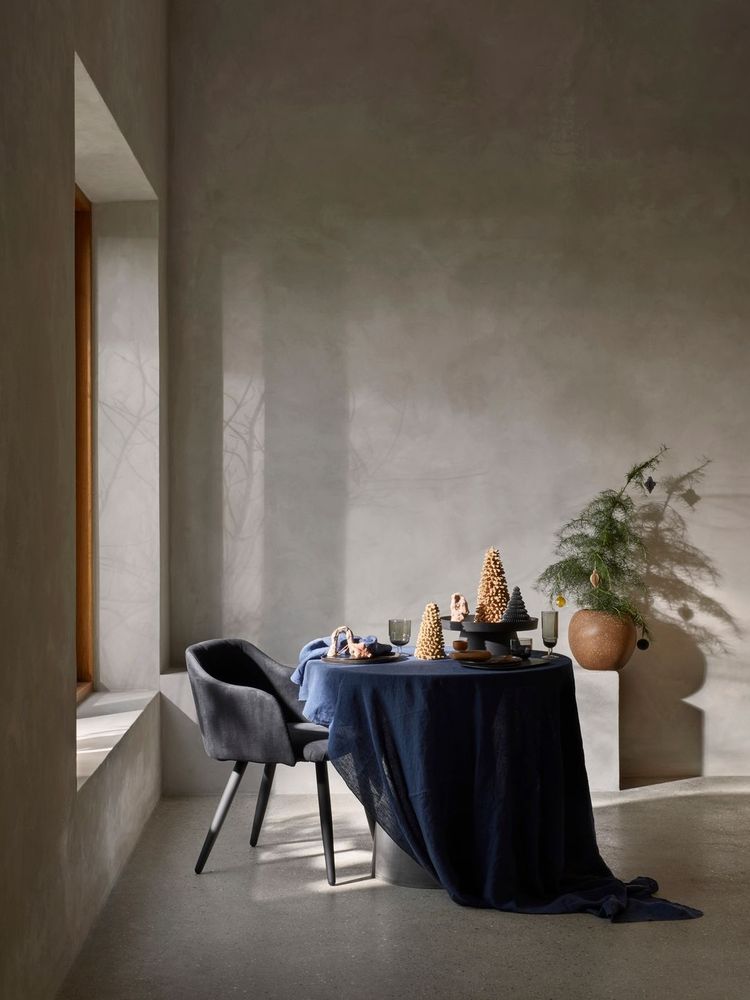 Tablescape by Broste Copenhagen. Photo: Broste Copenhagen
When it comes to embellishing yourself, unfortunately it's best to avoid sequins or glitter, unless they're in the form of something vintage or secondhand that needs desperately rescuing. We recommend opting for a classic, versatile outfit instead and adding the sparkle in the form of some audacious (and ethical) jewels that you'll hopefully find waiting for you under the tree. After all, you should certainly be on Santa's nice list now...