As a 22-year-old hip hop artist and one of the most influential up-and-coming lyricists in Norway, here's the story of Musti
Meet Ugbad Yusuf Mustafa Noor. You may already know her as Musti, one of Norway's most promising young voices who – over the mere span of four years – has carved out a successful career as an award-winning lyricist and hip hop artist. The 22-year-old is often singled out for her compelling storytelling abilities, with lyrics that explore themes of identity. Through a rhythmic mix of energetic rap, she uses music to reflect on her experience growing up in a Somali-Norwegian family and being an up-and-coming artist in eastern Oslo. "A lot of what I write comes from the experiences, emotions and journeys I've had since I've been put here on earth", she tells us, brimming with enthusiasm.
Before making herself known in 2019 as a guest artist on Arif's album Arif i Waanderland, Musti was a teenager growing up in Oslo's borough of Tøyen. She was a recent school drop-out living in the background of the big city. "I was really nervous to tell my mum", she explains, "I knew she would ask me what I wanted to do instead, and I wasn't sure of that yet". During this time, her connection to music grew stronger.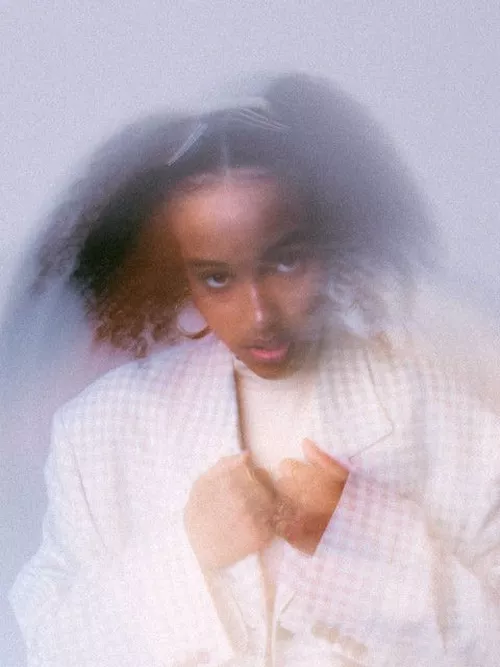 Photo: Michael Ray Vera Cruz Angeles
It was at home where her love for music began, many years before. First came the soundscape of her family's Somali heritage followed by the ebb and flow of hip hop. "I come from a family where music is always being played. I remember living in Milton Keynes where I became a big fan of Lil Wayne," she says, of her time spent in the United Kingdom. "I even had a poster of him on my bedroom wall. I thought he was the coolest person on earth, I kinda still think that's true. Also, my mum really loves Somali music, and she has taught me to love it too," Musti adds. "Then, when we lived in Somaliland, Burco, we always used to listen to Somali music. Most Somali songs are about love, and I think that's really cute."
A lot of what I write comes from the experiences, emotions and journeys I've had since I've been put here on earth
Musti
Upon the release of her critically acclaimed album Qoyskayga in 2020, which translates to 'my family' in Somali, she fused together sounds and inspiration from her different cultures. It was in this moment that Musti became a critics' favourite and received the Spellemann prize for breakthrough and hip-hop album of the year.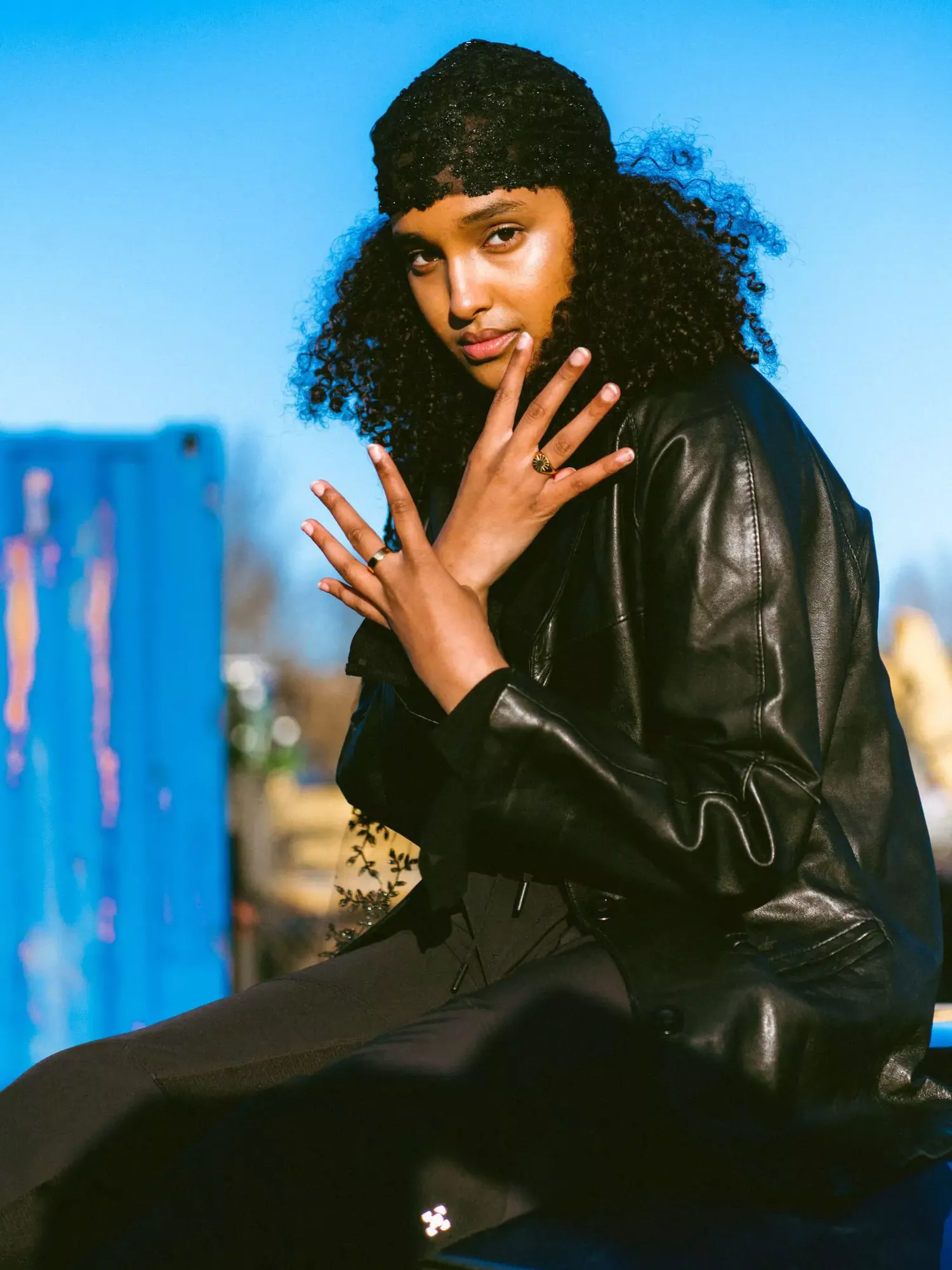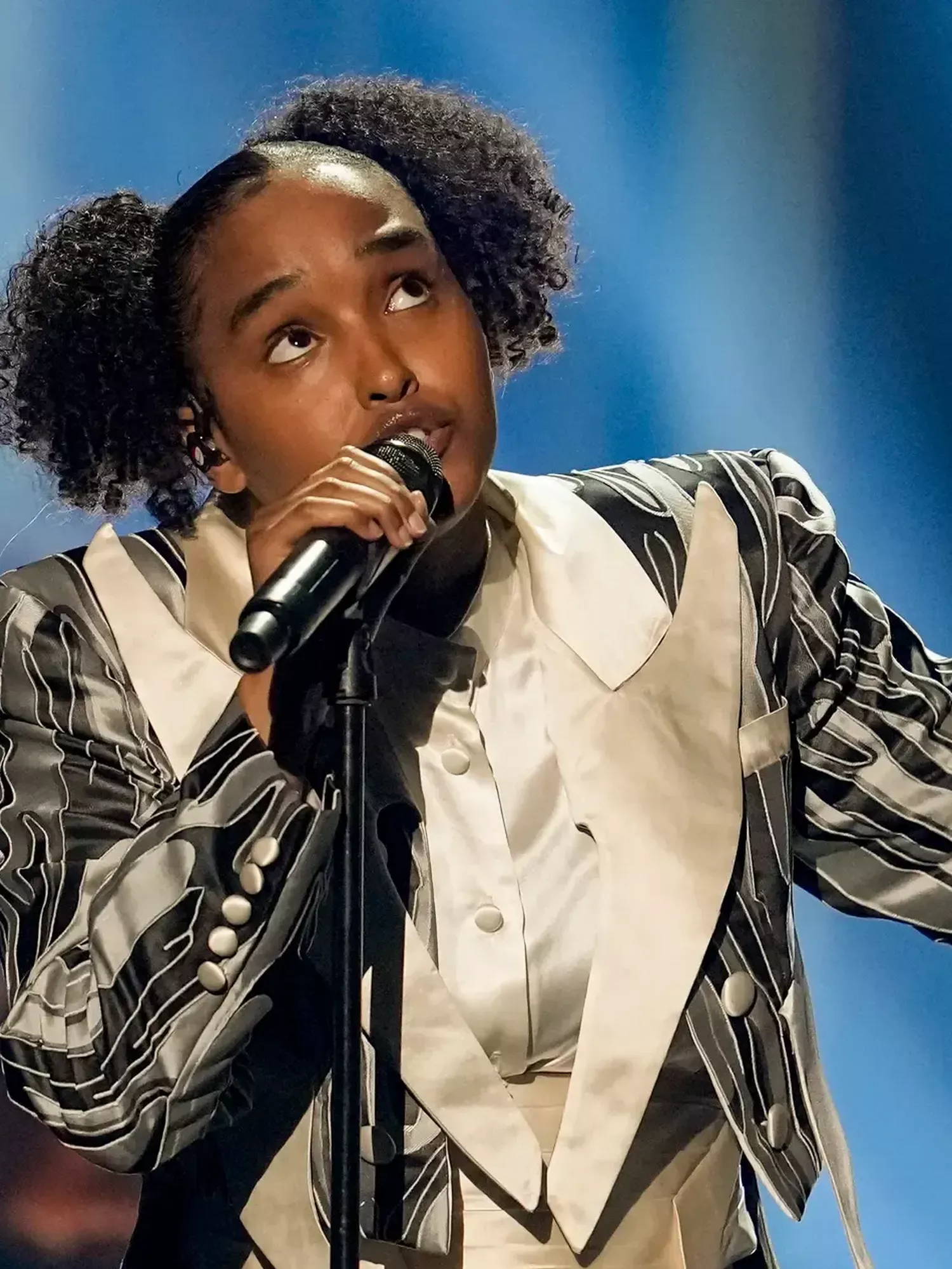 When asked about her background, Musti instantly recalls fond memories with her siblings five brothers. As one of eight – five sons and three daughters – in a "not-so-big apartment", Musti explains that, very quickly, you learn to do a lot with very little. "I played football, and my brothers always made sure I scored the most goals and beat the boys in the schoolyard. They did a great job, shout out to them", she says, laughing.
"My mum is also a big part of why I am the way I am, and why I stand for the things I believe. She is a single mother who always puts her kids first no matter the circumstances," Musti goes on, explaining how her family, friends and daily experiences are what she loves to write about the most. As she talks, it becomes clear that her brothers influenced her to be competitive and diligent, while her mother instilled in her an inherent desire to be dedicated and to stand up for her beliefs: the very characteristics that are central to her identity and success as an artist.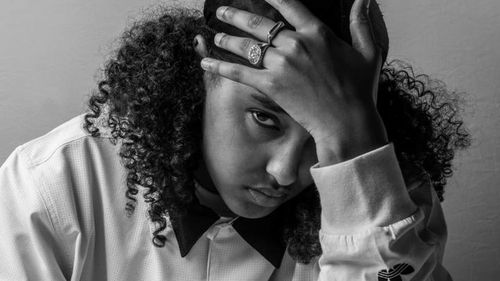 Photo: Sigurd Fandango
It is often said that childhood impressions become more and more meaningful as we move through life. For Musti, growing up between Norway, England and Somalia, experiencing different cultures has impacted not only her sound as an artist but also her approach to personal identity. "I remember moving to England being asked where I came from. Every time I would answer and say 'Oslo, Norway' and nobody knew where it was. It made me think, 'maybe Norway isn't as big as I thought'. Fast forward to now, I see myself as a Somali-Norwegian girl who's from the heart of Oslo, a place called Tøyen."
Eager to enact social change, Musti's music often challenges the stigma and unwarranted prejudice that is too often associated with her local area, Tøyen. "I want to be able to talk freely about whatever I want", she tells us, "I feel like we should all be able to talk about anything".
I want to be able to talk freely about whatever I want. I feel like we should all be able to talk about anything.
Musti
To experience success, one must also accept challenges that come their way. In 2021, Musti did exactly this. To better her mental health, Musti took a short hiatus to look inwards and focus on herself. "The only way to fix this is to work on myself and build myself stronger", she said at the time, turning to lyric-writing to help her progress. Fast forward two years, the ineffable artist is back in the studio, performing with fellow Norwegian pop sensation Sondre Justad, and more recently, recorded the Norwegian soundtrack for this year's Women's World Cup.
"I think it's a challenge being able to take some time for yourself without feeling like you're wasting time, when you could have been planning the next move". Musti describes that, while she is still learning at every hurdle, she feels - and is - extremely grateful.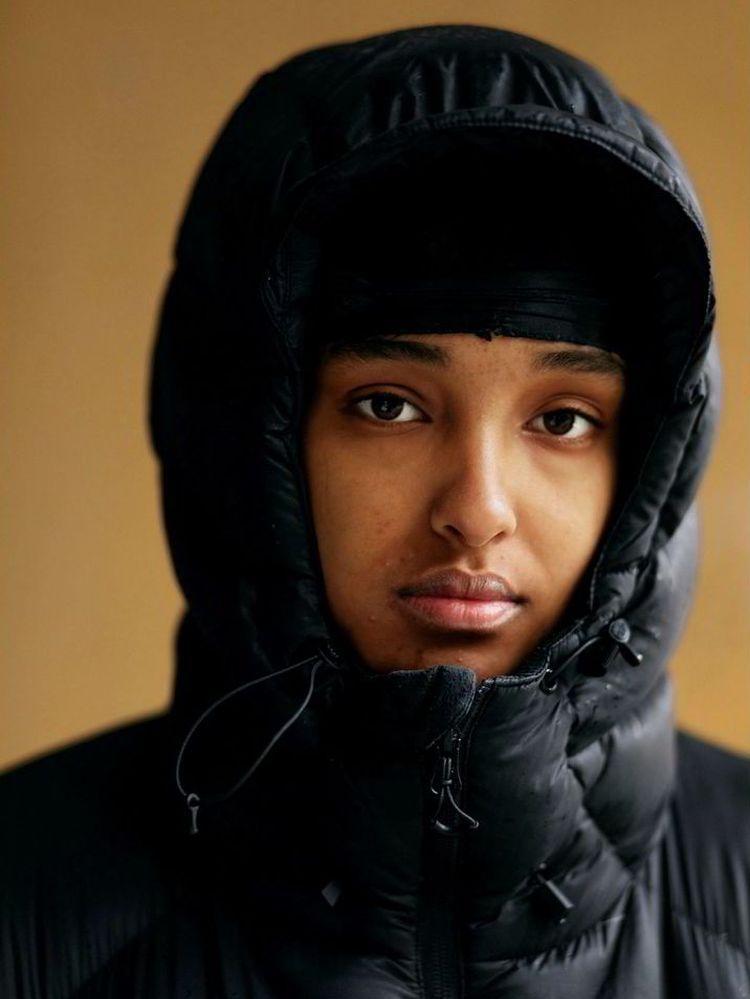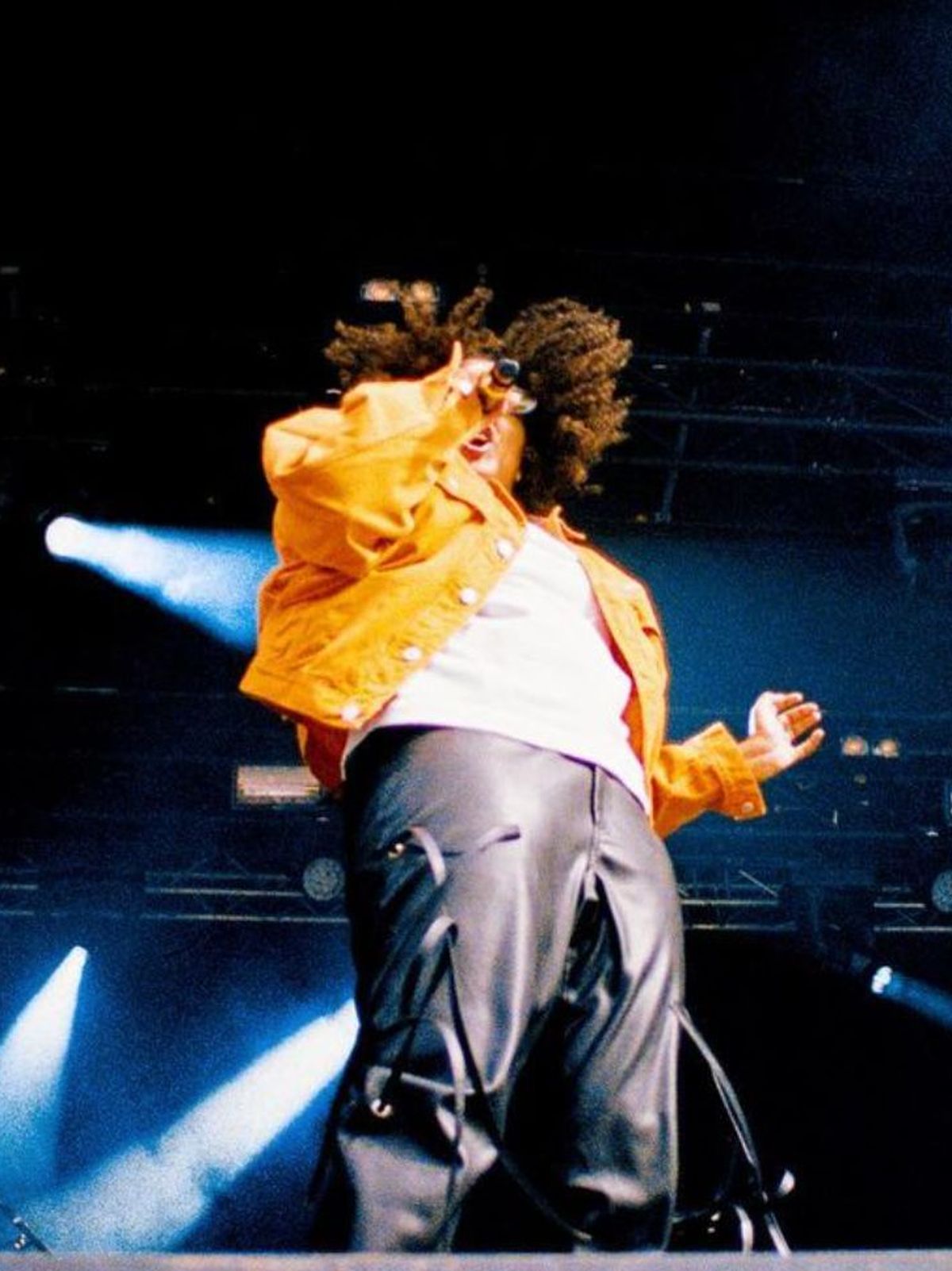 For those wanting to pursue a similar career, or for those who simply want to follow their dreams whatever they may be, Musti lists one piece of advice: "Allow yourself to see the bigger picture even when it feels impossible. Surround yourself with people who want you to be healthy, who have the same goals as you".
Tapping into her full creative potential in the studio is high on Musti's agenda right now. "I like the people I work with", she tells us, "and I'm really thankful for them." As for the future, it looks exceedingly bright. With her relentless drive and optimism, one can only imagine what the next years will bring for this young songstress.