A modern Cinderella story of finding the right pair
Picture this: you are 30 minutes behind schedule for your own wedding ceremony, wearing two different kinds of Amina Muaddi heels, while a party of three is trying to fit you into your white dress.
You are pacing in front of another three alternative pairs, that you're hoping to have time to try on before it's absolutely vital that you get into the car. A screaming match about which pair to wear occurs, so you order everyone out of the room for a solid minute. You're hoping your inner voice will guide you to the right shoe, mainly because your toes are already aching from the sandals.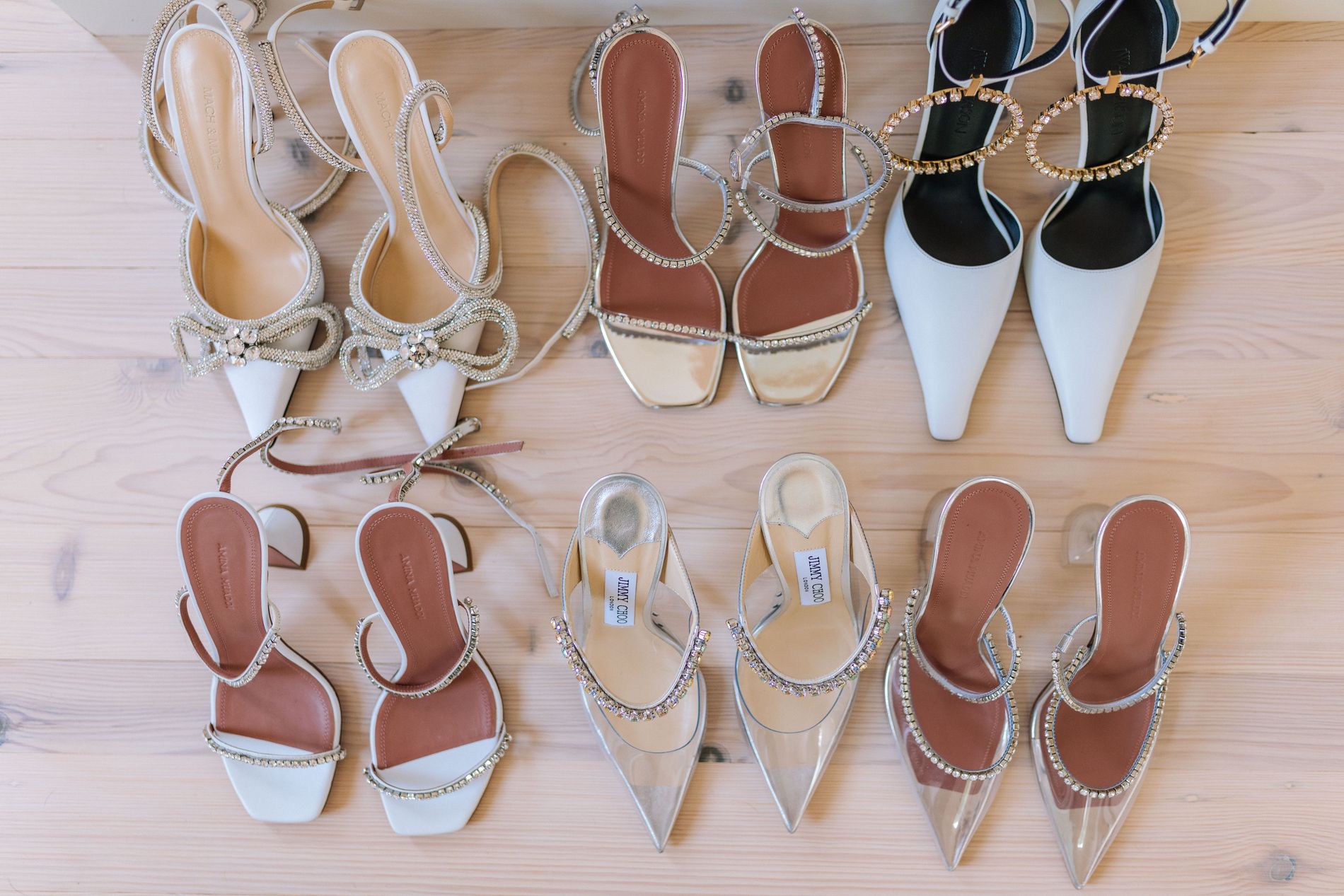 I experienced my 'shoe calling' as I slipped into a pair of Amina Muaddi's pointed PVC 'Gilda' mules. While the uber-popular 'Begum' pumps were in my top three to wear to my wedding at the time, I wanted to go for something a bit more unexpected than the shoe I spotted on my Instagram feed on a daily basis. So, the 'Gilda' it was. A transparent mule, embellished with light-catching crystals, a real-world rendition of Cinderella's glass slipper.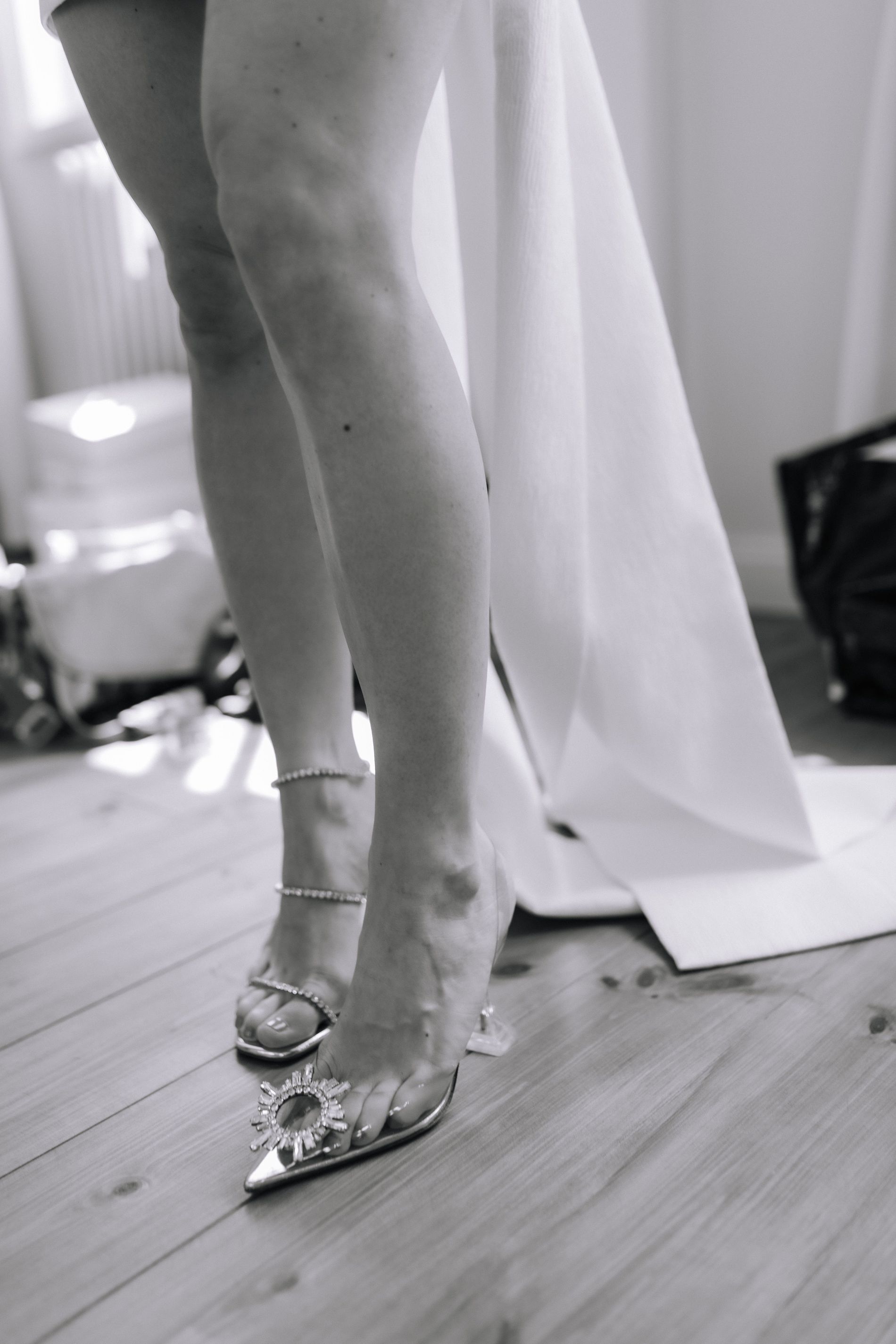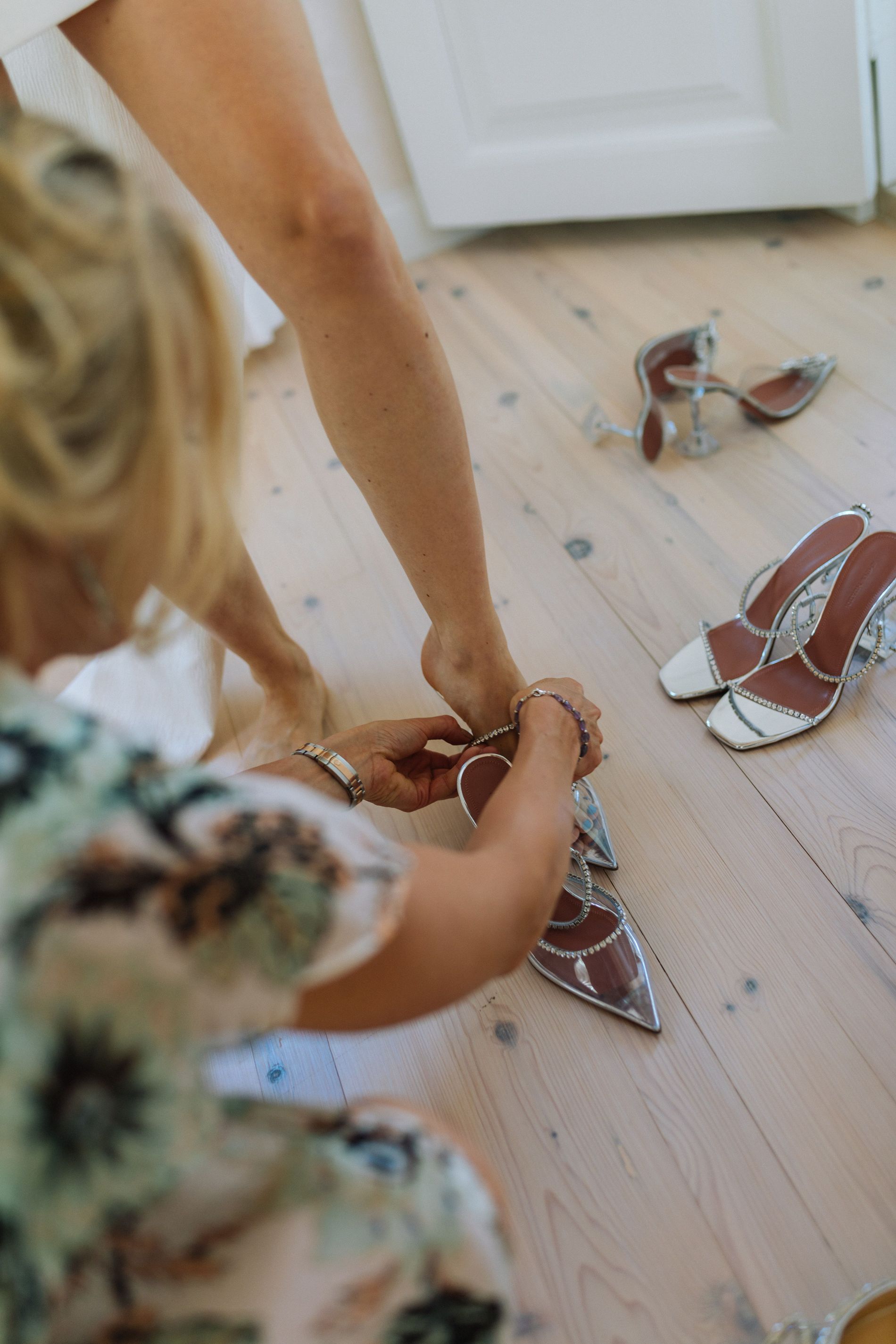 The 'Gilda' is minimal, on an Amina Muaddi scale, perfectly proportioned and ended up being the dream companion to my Emilia Wickstead cream-coloured mini dress and micro-wedding.
Rewind a few years back, and I had big plans to make a unique pair of shoes from the fabric of my wedding dress, to work with a designer months in advance, sketching, planning and perfecting my personalised dream. But as we now know, 2020 had other plans. And so, I spent the year narrowing down suitable shoes, researching comfort levels and learning the hard way that there are endless hues of white, and that getting shoes to colour match your dress requires some kind of special PhD.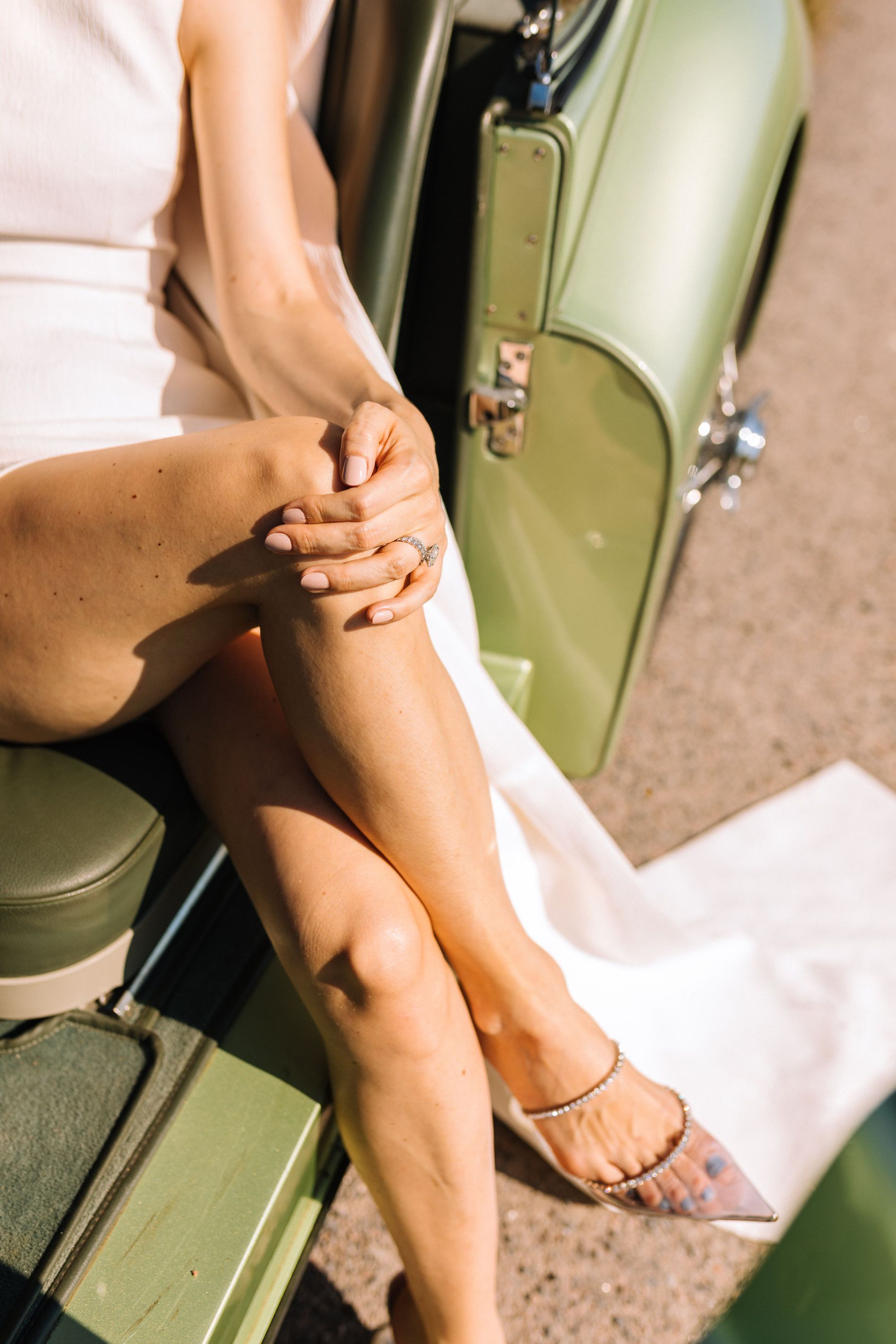 Since I was forced to do all my shopping online, I decided to ditch the idea of a white shoe and opted for a clear pair at the last minute. Of course, I bought, tried and returned an extensive number of shoes that were either uncomfortable, the wrong colour or not suitable for the dress that I was only 50 per cent sure that I'd be wearing. Only the right amount of trial and error, faith and panic brought me to the perfect 'glass' slipper in the form of PVC mule that fit like it was made-to-measure and supported me on what that I can only describe as the most magical evening of my life. If that isn't a 2021 version of a Cinderella story, I don't know what is.
The perfect wedding shoes
---