It's Jared Leto. It's Alessandro Michele. No. It's Fredrik Robertsson — and here are all the secrets behind his iconic 2022 Met Gala makeup look
The 2022 Met Gala had an unexpected star, that after a slight confusion, was revealed to be our own Swede Fredrik Robertsson. Decked in a one-of-a-kind Iris van Herpen look, he strutted down the carpet, amazing everyone in sight. Besides his incredible design, another aspect of Robertsson's look that stole attention was his amazing makeup, particularly his impeccable eyeshadow, which elevated the overall look to further dimensions.
Keeping it in the family, the mastermind behind Robertsson's beauty was no other than Swedish makeup artist and mogul Linda Hallberg, founder of LH Cosmetics. The pair have been working together for more than 10 years and have managed to create breathtaking moments every time Robertsson makes a red carpet appearance. Alongside Hallberg, Robertsson's fiancé Johan Hellström — hairdresser and owner of haircare brand and salon chain Bjorn Axén — was in charge of the hair and Frida Selkirk — nail artist and founder of nail salons Nail Democracy — did the nails.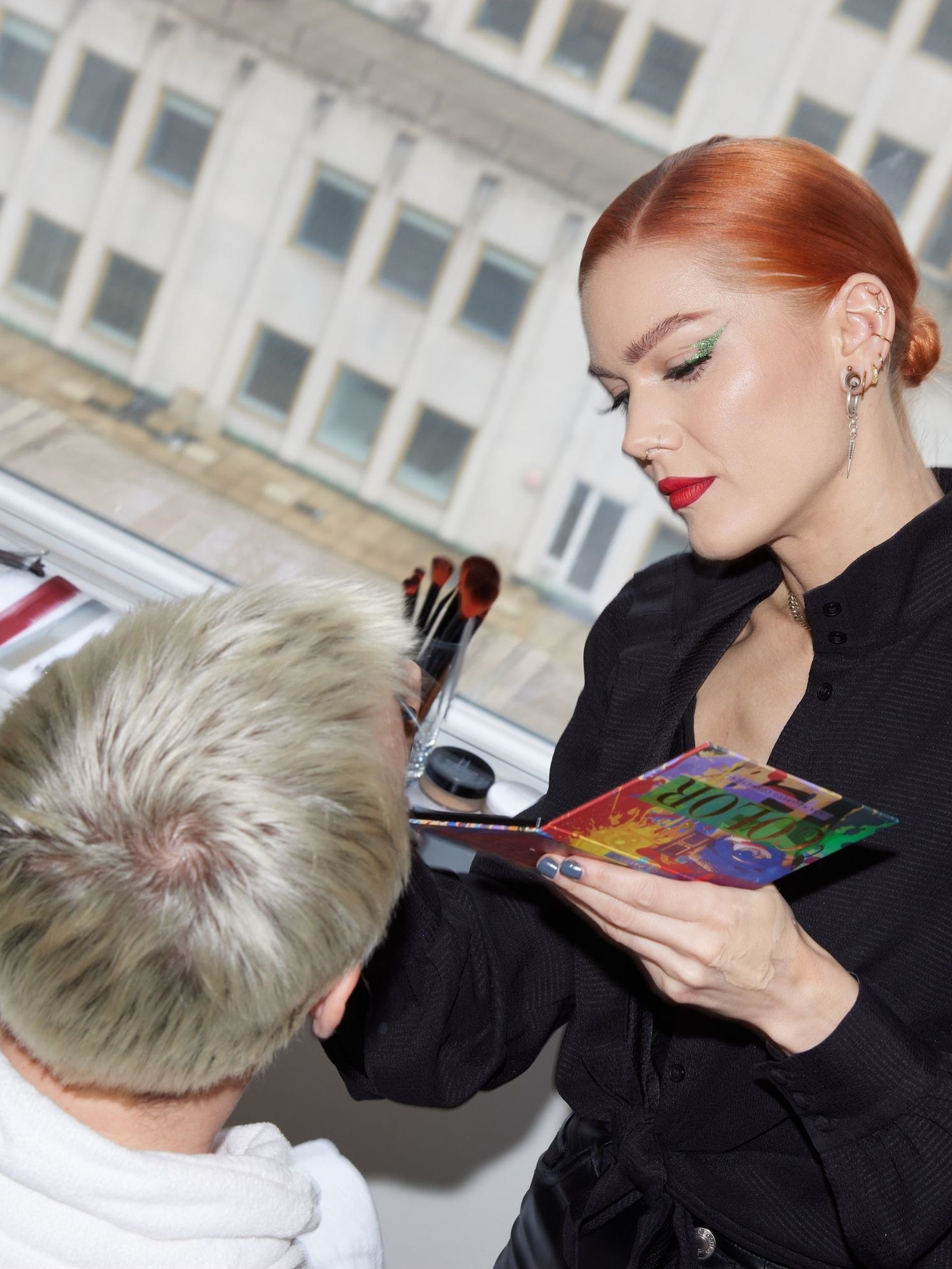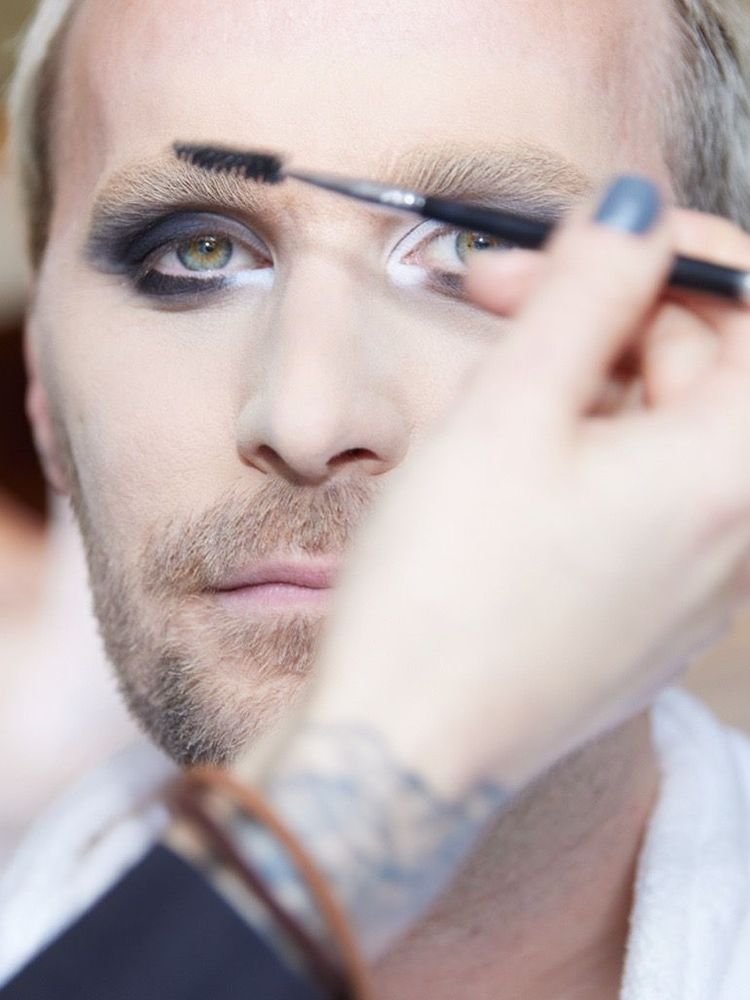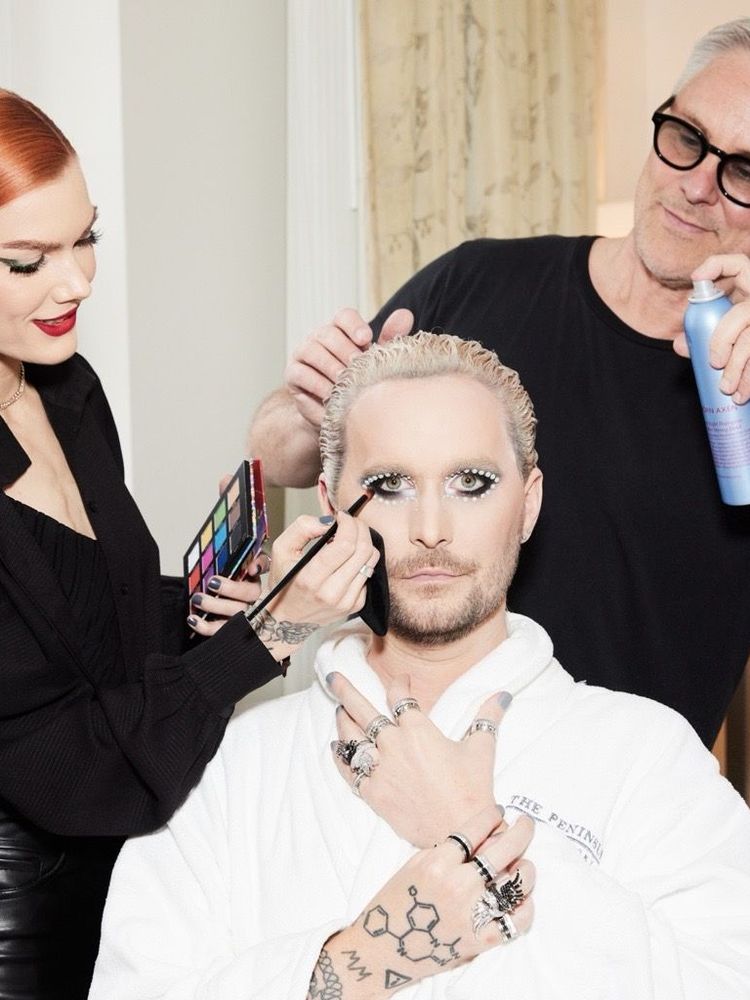 "The inspiration for the look came from the outfit, we really wanted to tie together the colours and shapes of the outfit with the makeup," explained Hallberg. "If you look at the spikes on the outfit there are small drops or pearls at the end of every spike, which is why we used the pearls. The fade black and white was to match the colours of the outfit and to get a really intense look at the red carpet."
Just like the outfit, the makeup was something that was workshopped beforehand. Hallberg was able to see the outfit before it was done, so she created sketches that would complement the look. Both Robertsson and Van Herpen were part of the feedback process until they settled on the perfect style and both the makeup and the dress merged seamlessly. "I wanted to make sure he felt comfortable in the look but still make something a bit different, something that would stand out and pop even at the Met," says Hallberg. "The creative process is always a roller coaster and the first idea is rarely the one you are going for in the end. Even Johan [Hellström] changed the original idea he had for the hair, but it ended in that amazing sleek look."
Continuing with the eyes, LH's Core Crayons were the MVP to achieve an intensely-pigmented base that would last throughout the whole evening and would work to enhance the Color Palette to be placed atop them. Faux pearls pulled the look together and a subtle shine done with their Infinity Glass served as a lip coater pre the carpet arrival.
While we mightn't all be walking the Met steps, Hallberg has a tip for anyone attending an event this summer. "Don't forget to put makeup on your ears, they usually get red when you get warm, and will look even more red when you have a full face of makeup."