The Swedish supermodel and actress have already weighed in on Chanel's latest couture collection straight from the front row. Now Frida Gustavsson gives Vogue Scandinavia exclusive backstage access to her experience attending Haute Couture in Paris
2nd of July - Arrival in Paris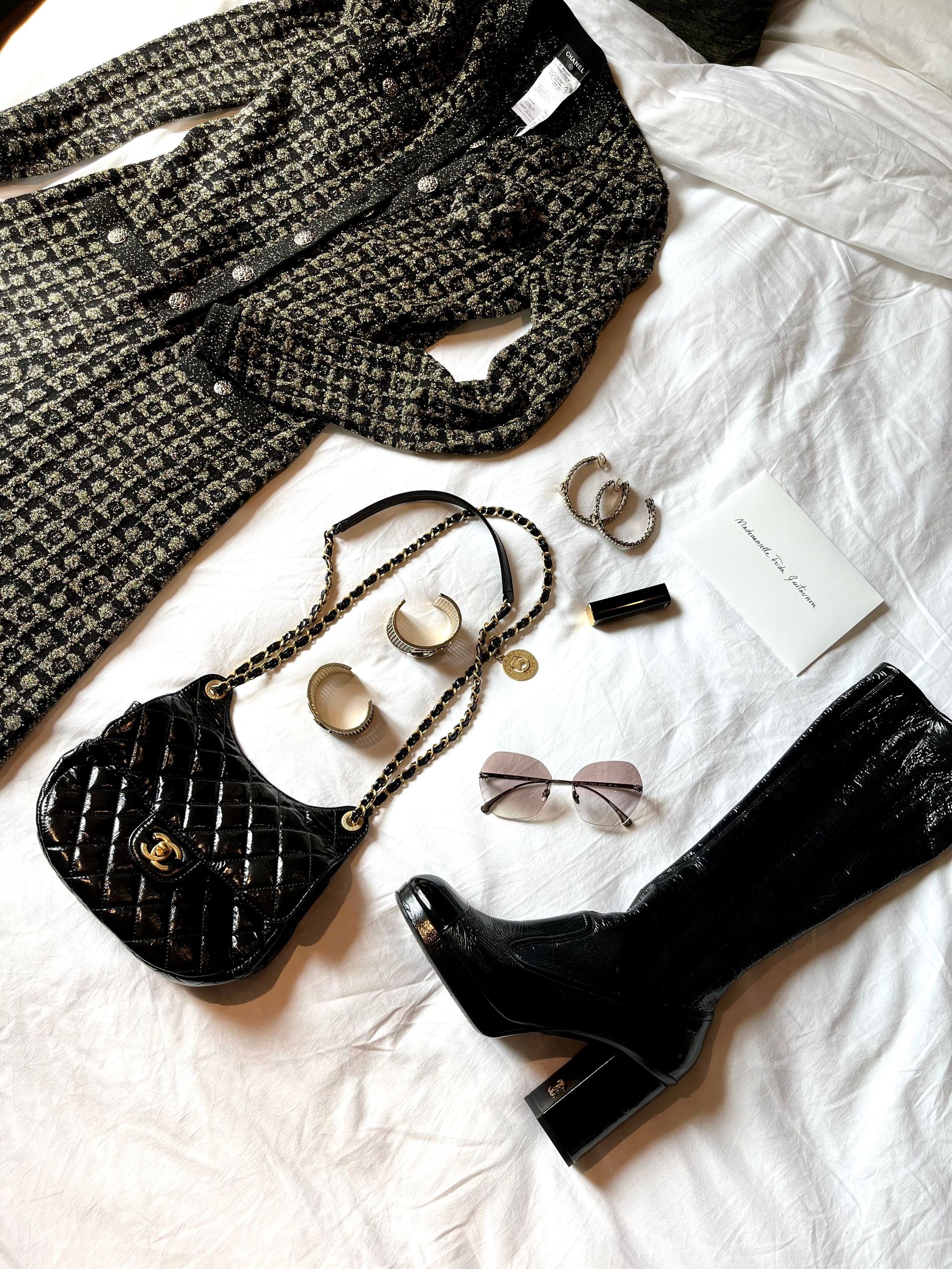 Photo: Frida Gustavsson
"After a long journey from a scolding Mediterranean island arriving in Paris feels like a much-needed breath of fresh air. Having checked in at my hotel at Place Vendome, I head straight for the Chanel ateliers at Rue Cambon for my fitting. Being a part of the Chanel sphere is a true honour and the ultimate luxury, and they never fail to amaze me with their chicness and innovative styling. The choice lands on a 1970's exuding jumpsuit in black and gold paired with platform boots and completed with accentuated bangles, hoop earrings and sunglasses. Magic!"
3rd of July - Atelier visits and pre-show dinner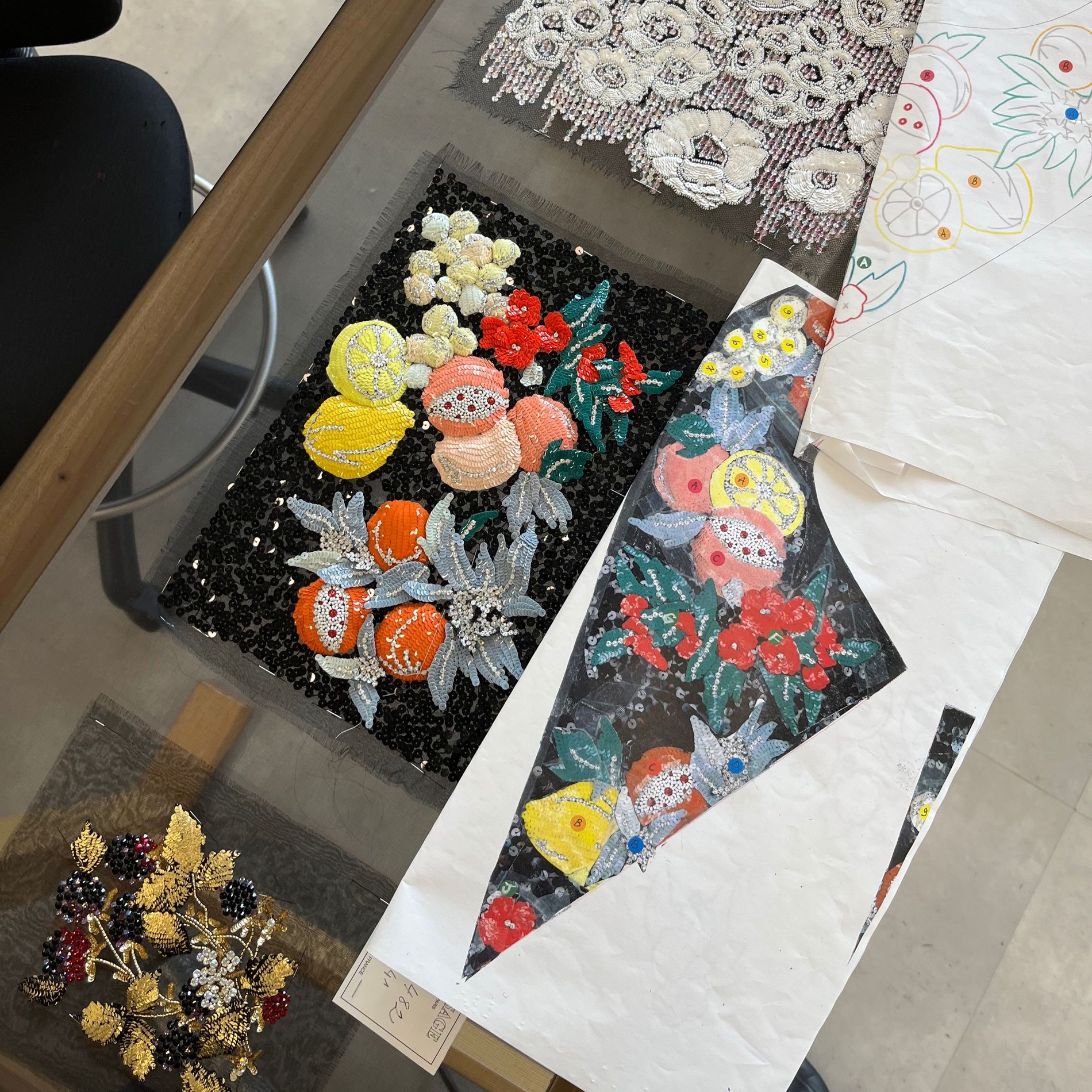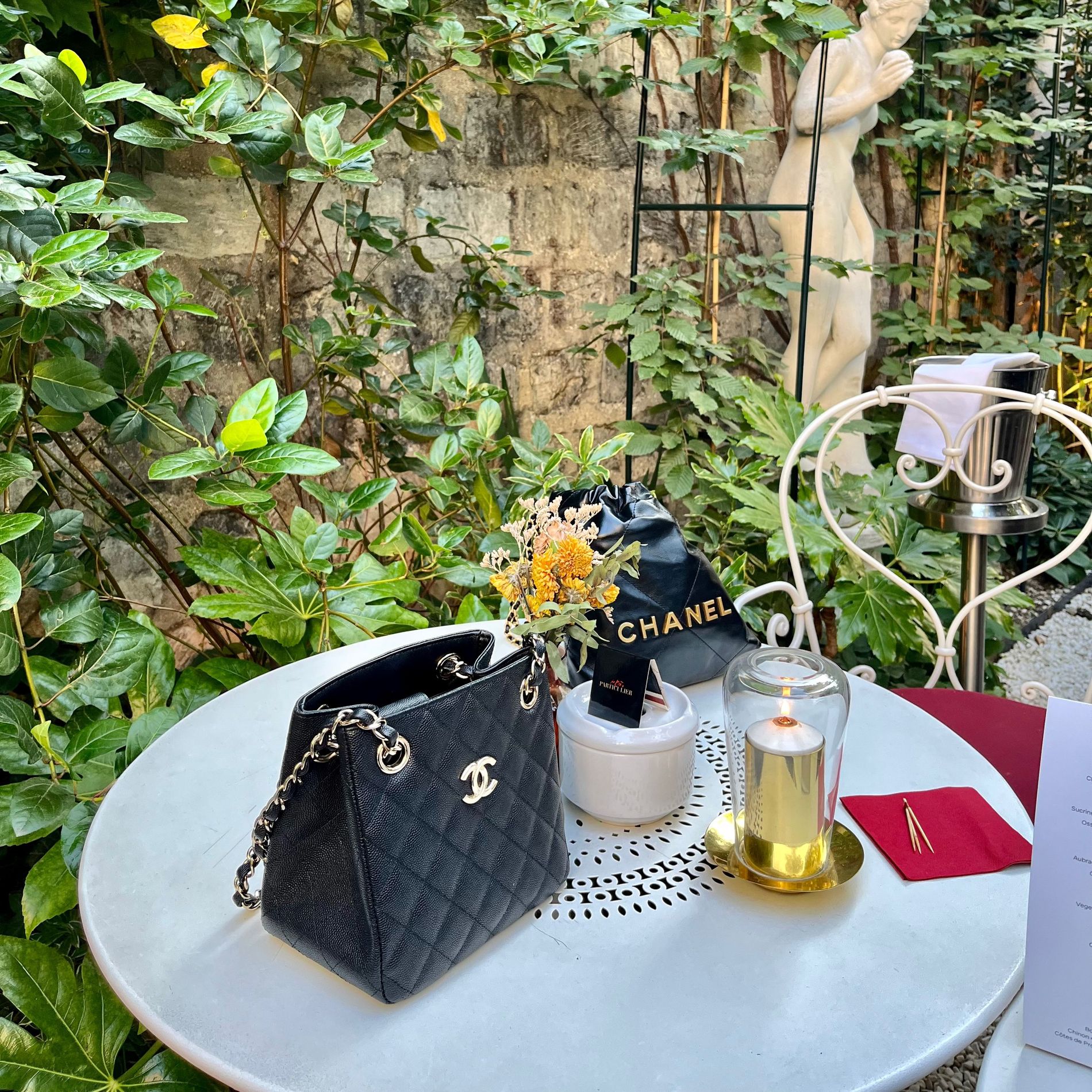 "With the morning free for leisure, my husband and I stroll to the charming Musée Jacquemart-André to see their current Giovanni Bellini exhibition before being whisked away to see more contemporary masterpieces at Le19M. Le19M is Chanel's newly constructed building housing most of their ateliers, creating everything from shoes to hats and intricate textiles and feathers. Seeing the stunning craftsmanship and artistic excellence up close is a powerful experience - especially when we get the chance to see some of the embroidery to be displayed in the couture show the following day
The atelier visit is followed by an intimate cocktail dinner in the enchanting garden at L'Hôtel Particulier Montmartre with friends and ambassadors of the house."
4th of July - Showtime!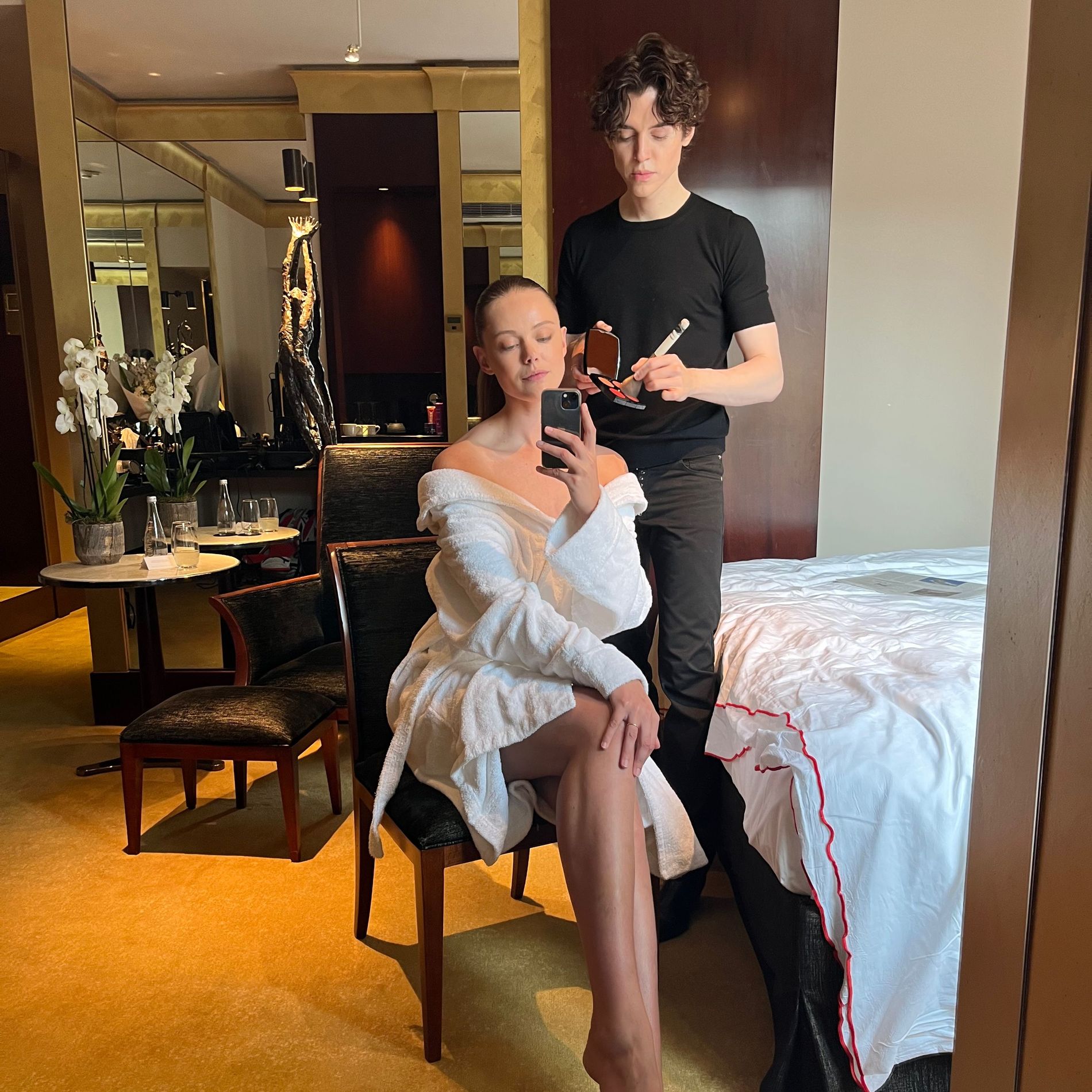 06:30am "My alarm goes off, and I lift the blinds to meet another gorgeous Parisian morning. I do my morning mini-yoga and stretches before breakfast arrives. I opt for a green juice, Acai bowl and oat cappuccino. My incredible makeup artist Philipp Verheyen arrives at 07:30am, and we start by looking at the look and talking about inspiration. We decide on a sleek ponytail with a soft blowout and fresh, golden-toned makeup to accentuate the stunning outfit."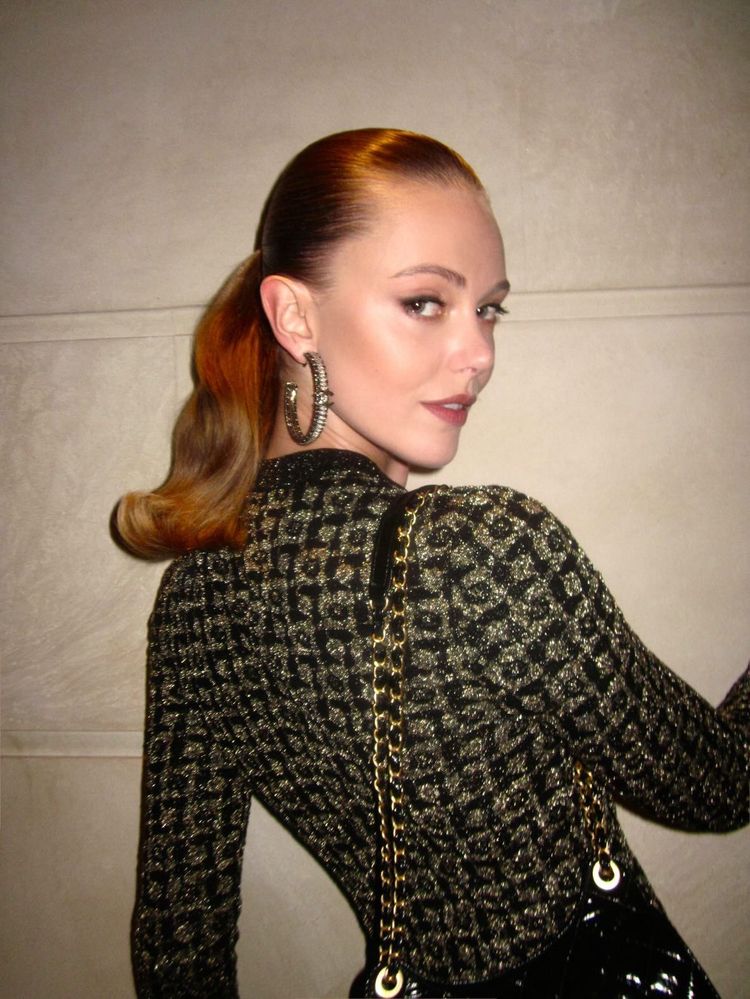 09:00am "Time to dress and head to the show, which starts at 10am. We squeeze in a few photos of the glam look before jumping in the car to the venue."
09.30am "Arriving at a fashion show venue is always somewhat chaotic, but the team is on point and makes sure everyone arrives where they are seated, gets photographed and has an opportunity to roam around the charming set. The location is the ultimate Parisian fantasy, along the Seine, with a long cobbled catwalk highlighting the clothes and the people wearing them and not a massive backdrop. I especially find the bouquinistes (the typically green bookstands in Paris) a charming detail with beautiful postcards and books depicting the history of Chanel, the collection and its muses."
10:00 am "Showtime! One by one, the looks are presented on this gorgeous catwalk, its cobblestones painted in pink and purple tones, with the models showing the couture pieces with effortless grace - much like the designs. I love how wearable the garments are, yet so elevated! One that stands out is this flowy black fantasy."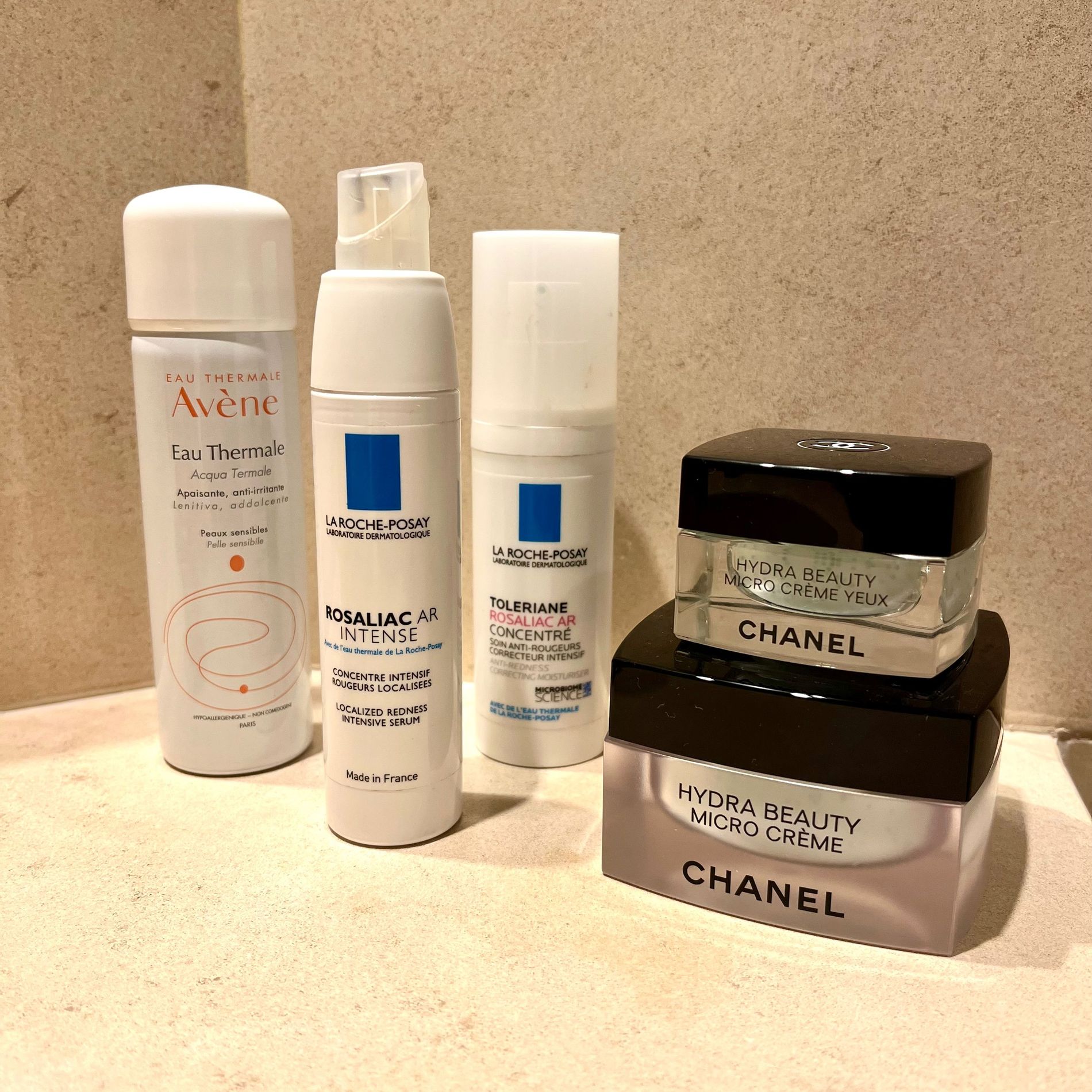 12:00am "Back at the hotel, I take some time to properly soak up the impressions from the show and to transform back into myself. I jump in a bath and cleanse my face with my normal routine - Toleraine Cleanser from La Roche Posay, followed by Avenés Eau Termale, La Roche Posays Rosaliac Serum and Concentrate and finally, the Chanel Hydra Beauty Eye-creme and Creme."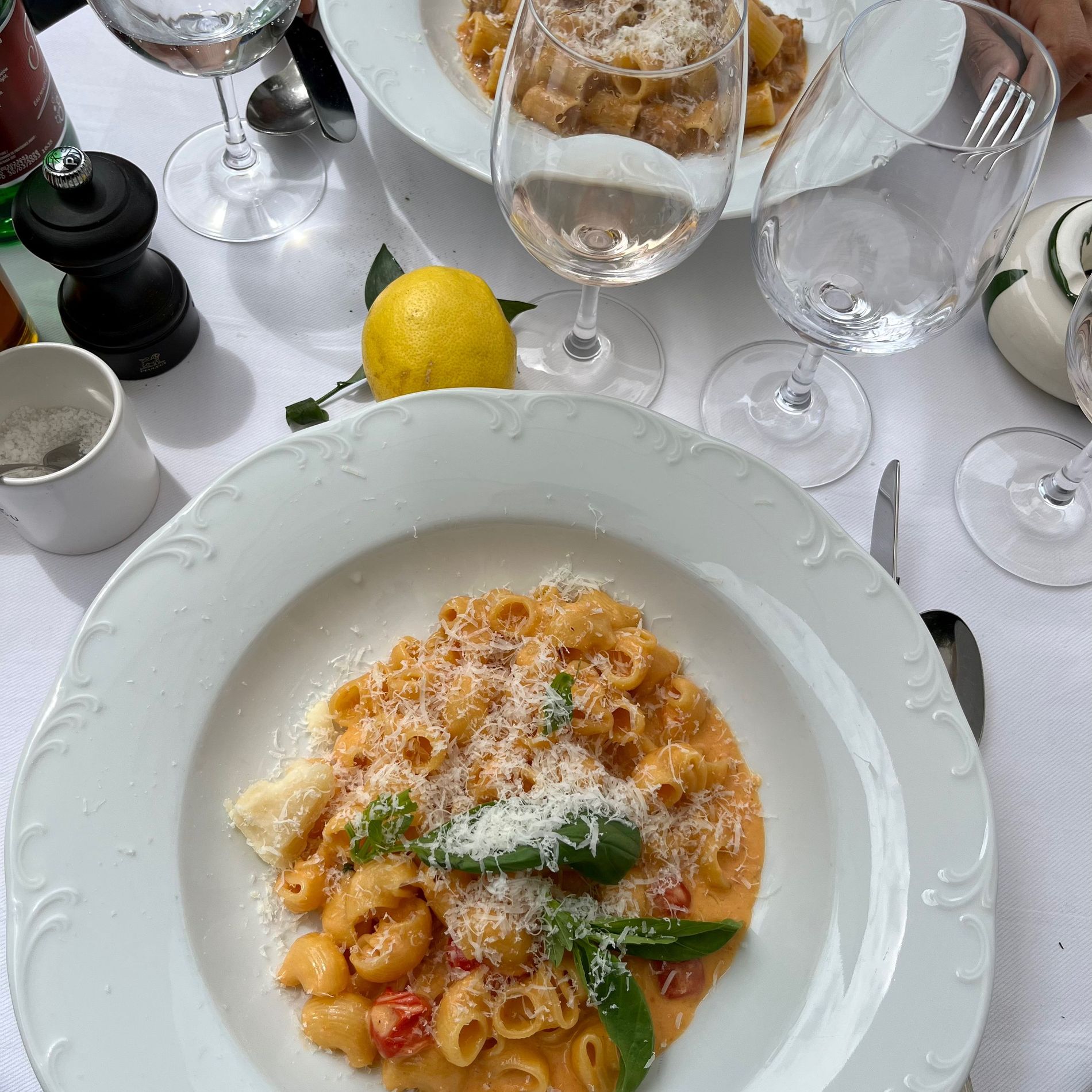 Photo: Frida Gustavsson
"A stunning lunch at Loulou's in the Tuileries before seeing the" Des cheveux et des poils" exhibition at Musée des Artes Décoratives, which focuses on the history of hair in visual culture. Filled with inspiration, I head to the airport for my journey home."