Made with joy and the planet in mind, this collection by H&M is the perfect 'plus one' this party season
In collaboration with H&M
'Let's make plans', is the first adage that springs to mind when you view H&M's latest collection titled 'Circular Innovation Design Story'. Pioneered as the retailer's most sustainable capsule yet, it is born from the belief that circularity is a large part of the solution to address the fashion industry's environmental impact. Using recycled materials and waste fabric the collection not only challenges the status quo but can also be a ton of fun for the wearer.
With reams of tulle, oversized bows, sequins and electric colour, the line is a lesson in dopamine dressing. Joy oozes from the pieces whether it be the oversized statement coats or the va-va-voom take on the LBD.
"Fashion has the power to transform, to enliven, to empower," explains Concept Designer at H&M

, Ella Soccorsi.

 "This collection is a tribute to this, and to the special excitement that comes when you're getting ready to go out, just before the party, styling yourself, ready to head into the night with friends, full of joy and enthusiasm."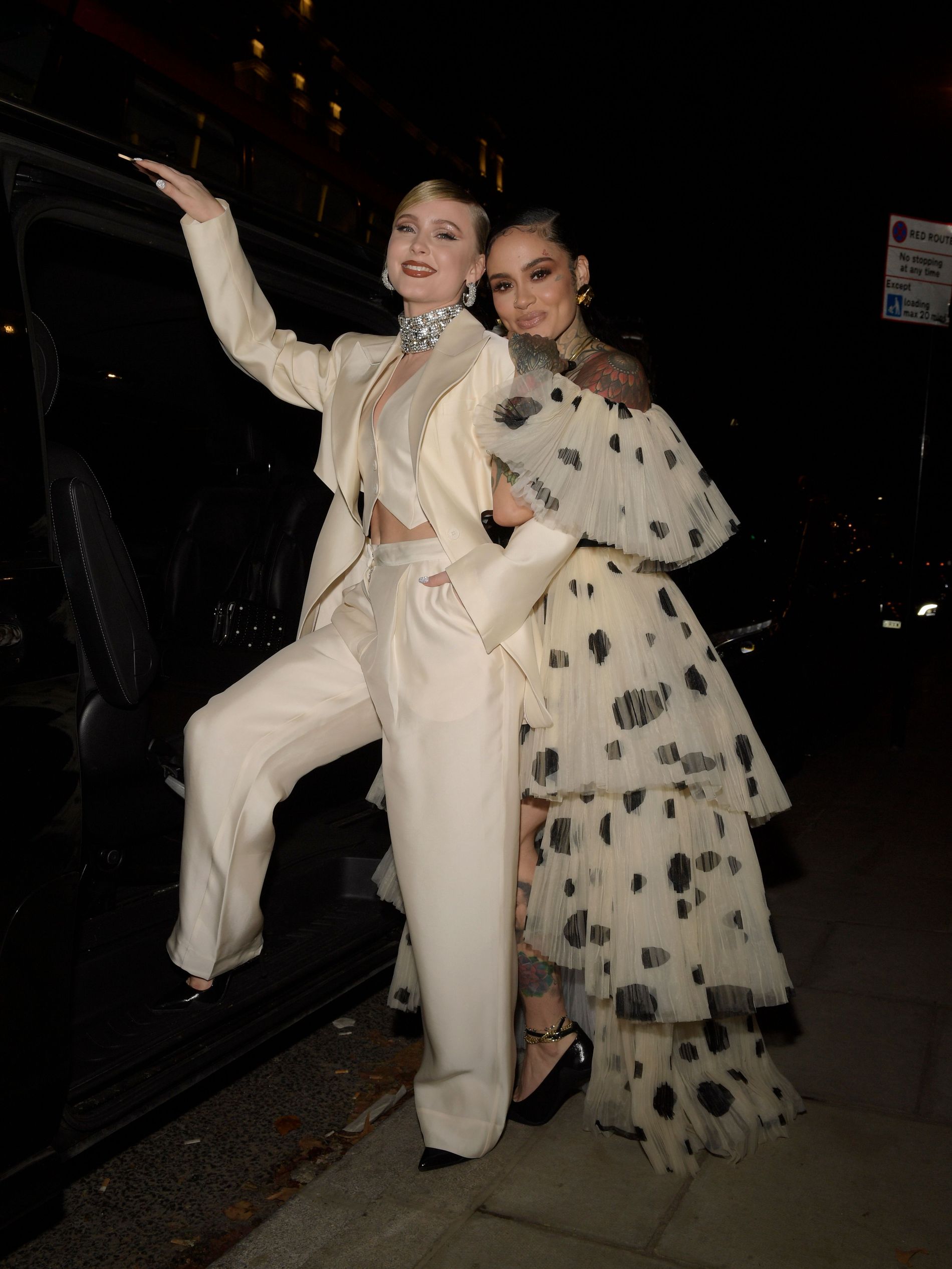 Zara Larsson and Kehlani wore pieces from the H&M innovation collection to the Fashion Awards in London. Photo: H&M
All the pieces are designed using a tool called 'the circulator' which allows the H&M design team to consider all stages of the garment creation process - from expected lifetime to materials and design strategies.
Need inspiration? Look at last month's Fashion Awards in London where singers Zara Larsson and Kehlani gave the collection an exclusive test drive. Larsson opted for the white suit topped off with the collection's show-stopping choker. Kehlani rocked the range's centre-piece a frothy white and white dress made from 100 per cent recycled polyester.
Circular Innovation Design Story hits stores and online December 9.
---
H&M Innovation Circular Design Story