Below, Vogue Scandinavia gives you the low-down on all of must-know the news in the world of handbags, carry-alls and clutches...
Hvisk's most sustainable collection to date contains the colour of the moment
We've previously pointed out that Barbie pink is having a moment. Now, with the release of Danish brand Hvisk's latest collection drop 'Speed' – inspired by the brand's fascination for fast cars – we've found further proof that the colour has cemented its place atop the Pantone throne. Bold and bright, the brand has proven to be a street-style powerhouse and a favourite for the Scandi style set. This latest lineup is no different, with playful silhouettes and eye-catching colourways. Available now, the spring 2022 collection is the most sustainable to date, featuring 98 per cent recycled materials. So to quote an iconic car moment in modern cinema: "Get in loser, we're going shopping."
The full collection is available now on hvisk.com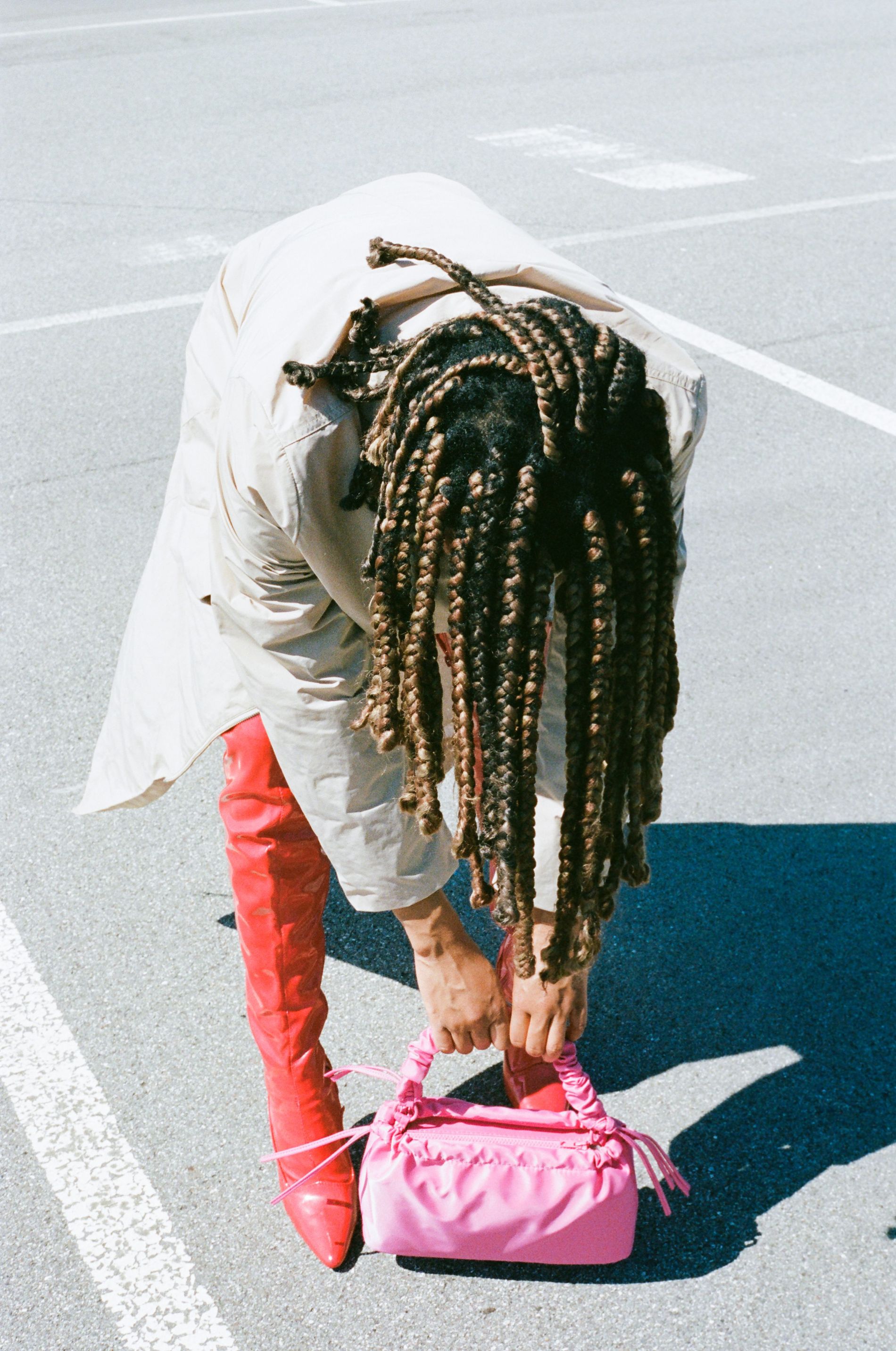 Photo: Hvisk
Artistic director Guillaume Henry on his decision to launch Patou's first leather handbag
Founded by Jean Patou, Patou has been led by the likes of Karl Lagerfeld, Jean Paul Gaultier and Christian Lacroix. After joining the LVMH group in 2018, the brand appointed Guillaume Henry as artistic director. "The first thing I wanted to do is create a clear wardrobe for the Patou woman," Henry tells Vogue Scandinavia. "Six seasons later, we were ready to add the bag to the recipe and complete the brand's vision and strategy. I love the idea of timeless pieces and clothing, and Le Patou is part of this. It's a friendly, cool and easy to wear bag." The Le Patou handbag is a limited edition and numbered collection made from sleeping stock leather in eight true-to-Patou colour ways: from sky blues to poppy reds.
*The handbags are available on patou.com and in select stores. *
Patou
Le Patou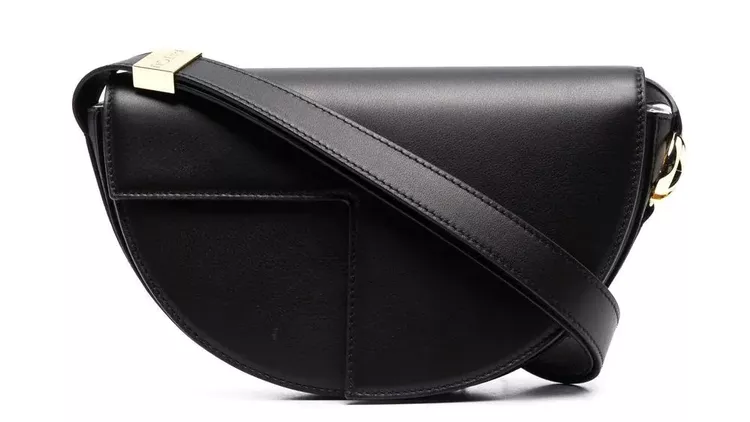 This young designer turns waste from the wine industry into handbags
Partnering with Swedish wine producer OddBird, young designer Meng Du releases handbags made from grape leather. With a tipple for sustainably made handbags, Vogue Scandinavia spoke to the designer. "I found that when recycling these used plastic milk cartons, or beverage cans, they are almost always squashed and have a dent in them," Meng Du says. The irregularity was what stayed with the designer, who deliberately designed the bags to look as if they had a dent." To me, when altering a perfect shape into irregularity, it becomes interesting and unique. Just because something isn't new or perfect, it doesn't lose its value as some of our society seem to think. On the contrary its value is rather increased with a previous existence."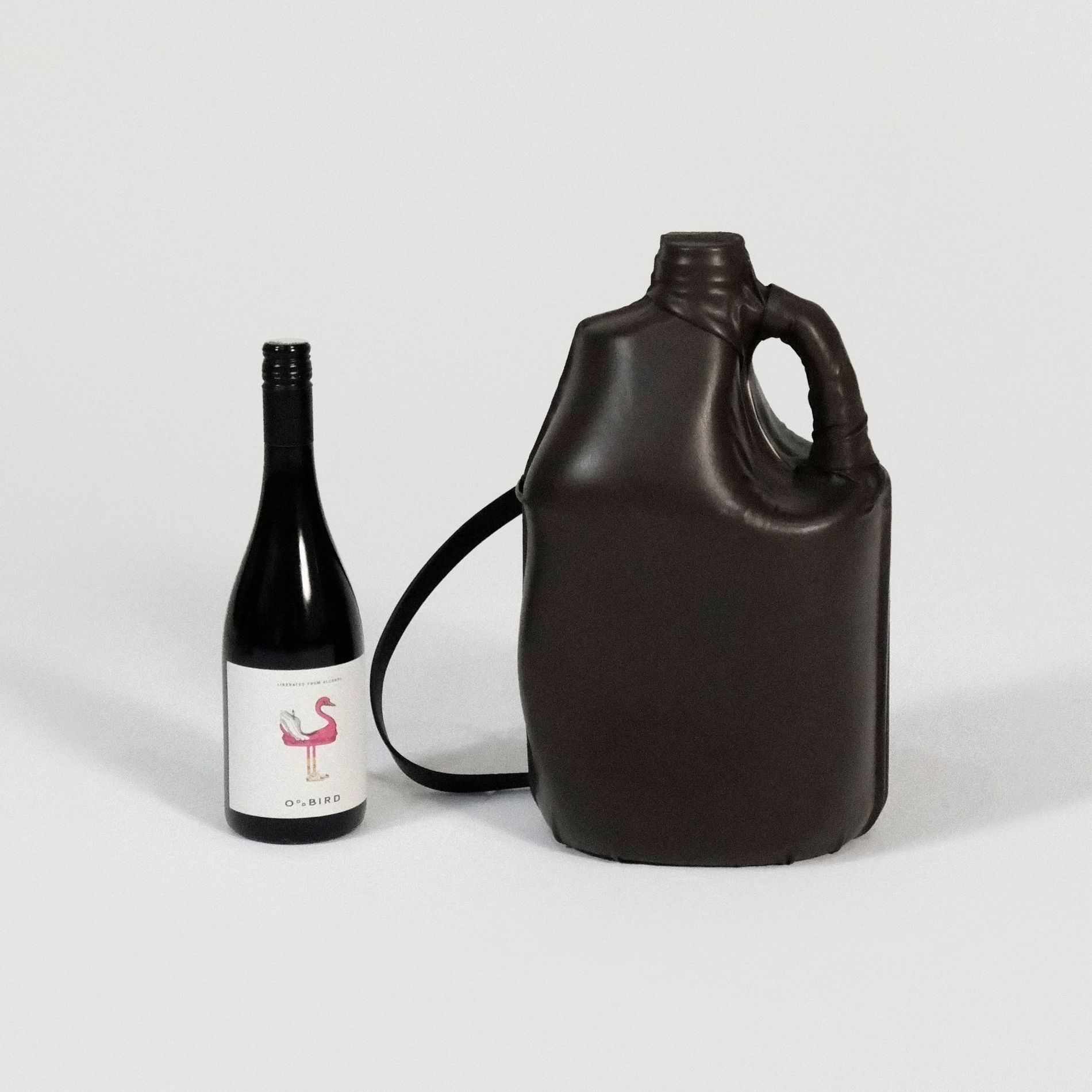 Photo: Meng Du
The latest re-edition from Prada is set to be the It-bag of 2022
Stripped-back, elegant and refined, Prada's reflects the quintessence of an Italian brand. With their latest launch, one of the iconic handbag styles of old is revitalised, revived and re-editioned for a new era. Underscoring the sleek aesthetics of the 1990s, the Re-Edition 1995 is an updated ode to the original and allows adoring fans to enjoy some of Prada's historical elements. We first saw the bag on the Spring/Summer 22 runway, where brand devotees were quick to recognise it swinging in the grips of models strutting by. With a compact geometric shape in brushed leather, the latest release reflects a stripped-back, refined version of the brand's re-edition concept.
The Re-Edition 1995 is now available on prada.com.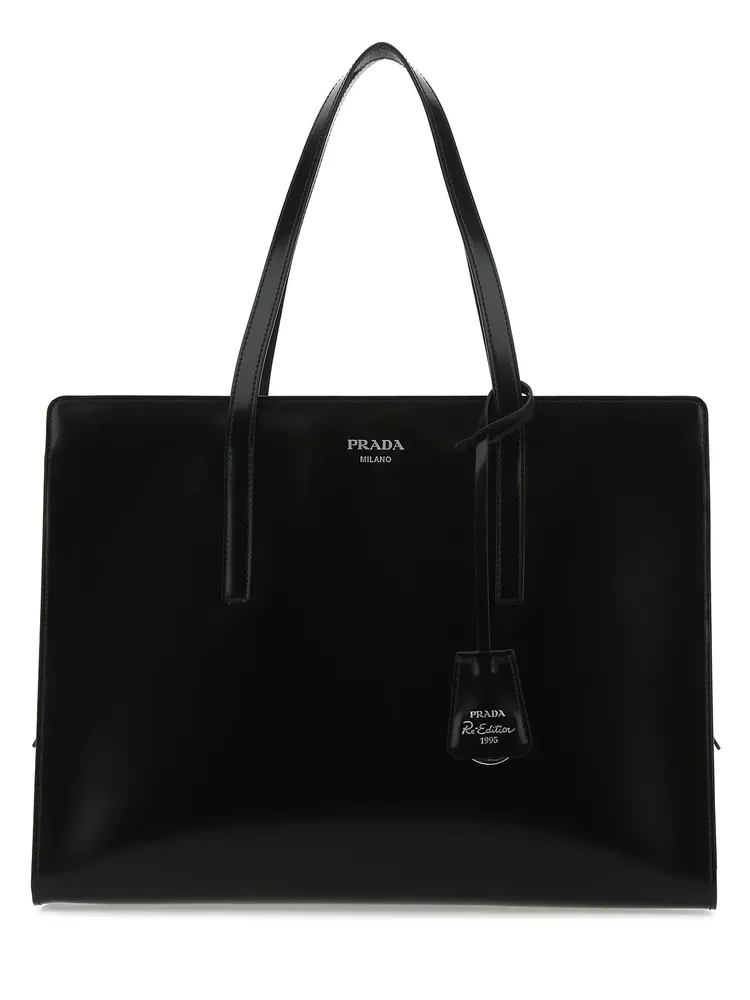 Prada Re-Edition 1995. Photo: Prada
Marina Raphael's latest drop has us longing for summer
Launching in March 2022, Marina Raphael's latest a line of refined raffia handbags and canvas totes has us longing for sunny holidays. Made for traversing cobble stone streets in the mediterranean and encapsulating the "Dolce vita" of the summer season, the new designs feature geometric laser-cutting and faded stripes. Stark contrasts was a stand-out in the collection, with the Greek-born designer's 'Cabana' box-shaped bag in crispy white canvas and black Napa leather our favourite in the line-up.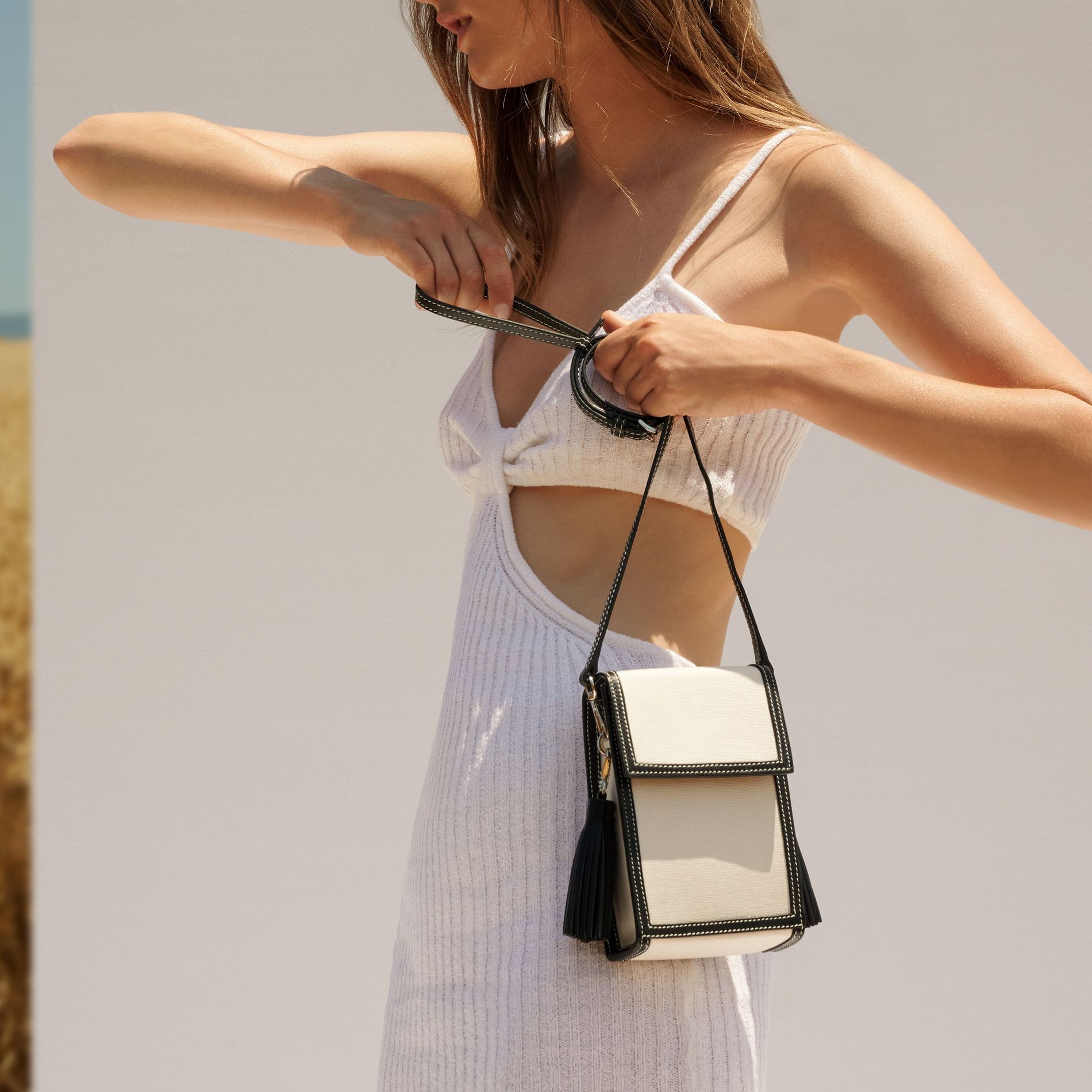 Photo: Marina Raphael