In what its calling "democratised ownership", cult brand Han Kjøbenhavn is offering its community a chance to buy a stake in the brand
Han Kjøbenhavn is distinctively cult; a brand with a very specific energy and very loyal followers (chief among them, Julia Fox). Now, the brand has announced an opportunity for fans to pledge their allegiance in a more substantial way, via what they're calling "democratised ownership". Namely, Han Kjøbenhavn's founders have bought out their investors, instead offering their own community the opportunity to buy a stake in the brand.
According to creative director Jannik Wikkelsø Davidsen, there are "a few layers" to this initiative. Ultimately, however, it's a response to what he deems "broken behaviour" within the fashion industry, in which "ownership is for the wealthy few with own gain and corporate interests in focus." "I am determined to build the ownership of Han Kjøbenhavn with our hardcore following, our audience, and other people with passion for what we are making," he says. "We have always been passionate about creating our own path in terms of creativity and design and staying true to the values of Han Kjøbenhavn."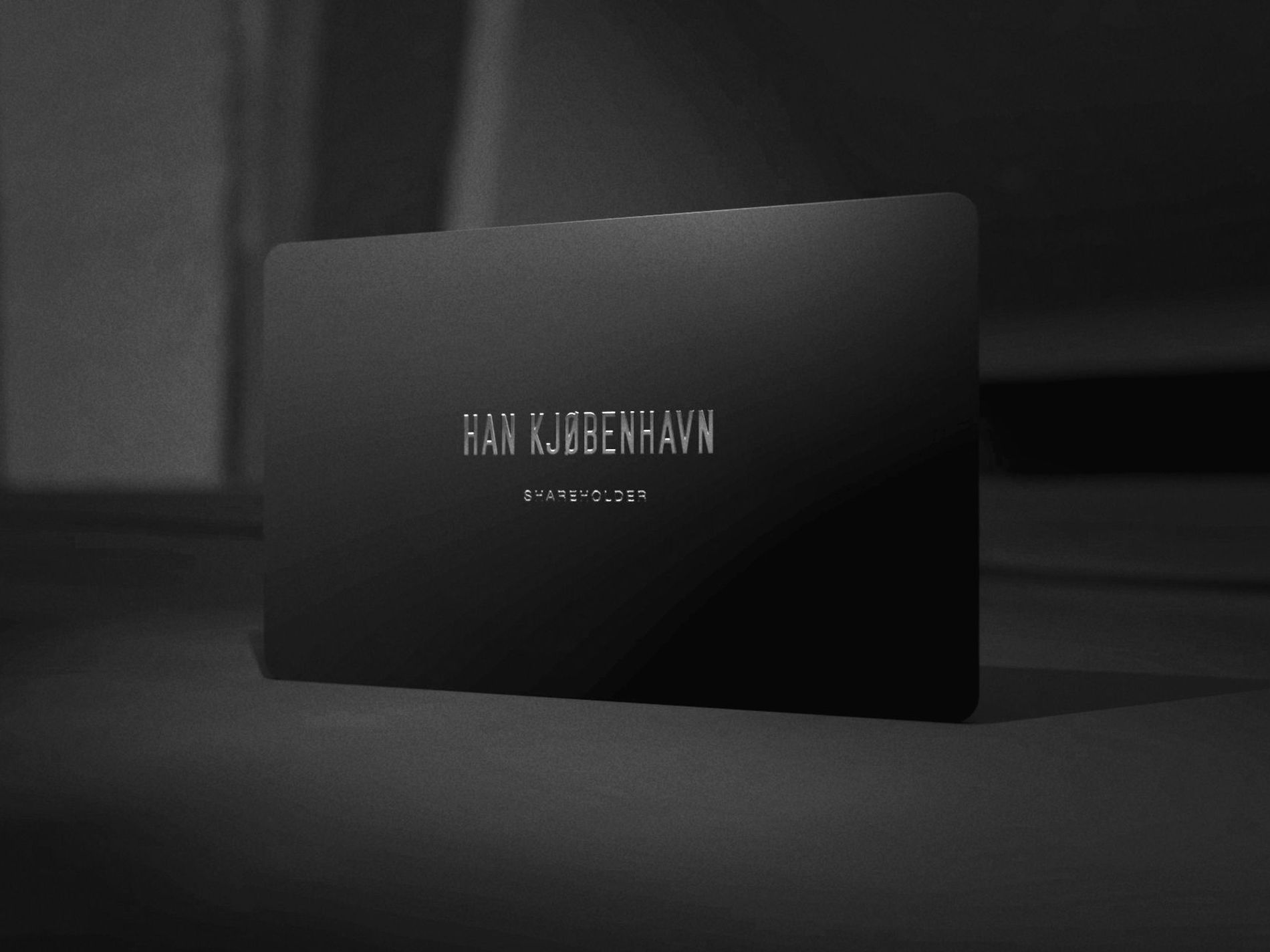 Han Kjøbenhavn ownership card. Photo: Han Kjøbenhavn
Even for those who didn't watch Succession, the details are easily digestible. A share package of 50 B-shares (non-voting shares) can be purchased for €570. In addition to a stake in the brand, shareholders will receive access to special products and prices, opportunities to attend fashion shows and participate in community events as well as the brand's first NFT. While returns aren't guaranteed, the package allows fans of Han Kjøbenhavn to actively participate in and feel ownership over the brand's journey.
In a fraught fashion landscape, it's a compelling concept for a brand hoping to maintain creative autonomy and focus on building community. "Brands should not be built with the few, but with the many who connect with the things we create," says Wikkelsø Davidsen. "This is the future for Han Kjøbenhavn and for a lot of other brands."