Vintage timepieces can be the ultimate statement accessory
At the Piaget headquarters in La Côte-aux-Fée just outside Geneva, a collection of fine watches are proudly displayed. It is an exquisite range — yet even among such eye-catching company, some stand out more than others: those designed by stylist Jean-Claude Gueit.
Gueit created numerous breathtaking watches under the helm of Valentin Piaget in the 1960-70s, winning fans such as Jackie Kennedy. He was renowned for his use of precious stones for the hands, and Kennedy wore an oval-shaped watch with a fine jade dial. The bezel was set with brilliant-cut diamonds punctuated by four emeralds, and the bracelet was made of gold and offered a unique bark finish.
Kennedy's watch is now part of the Piaget Private Collection at the brand's Swiss base, where it joins other exquisite Gueit creations using cut precious stones such as jade, tiger's eye, lapis lazuli, opal, and turquoise. The collection is a stunning example of how the boundaries between timepiece and statement jewellery can be blurred.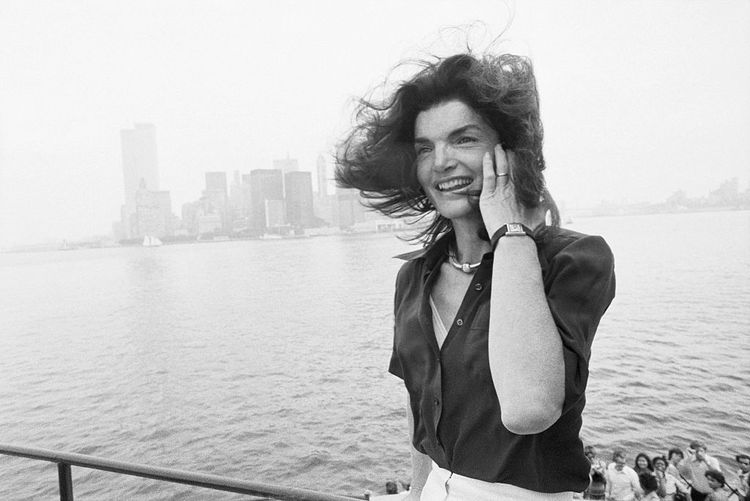 Jacqueline Kennedy Onassis on New York Harbor. Photo: Getty
"Mr Piaget could pick up a prototype and pass his hand over it and say 'it feels nice to touch. It's good. It will make a great watch,'" Gueit once said when asked about the watches he created. "This sensual quality came through the refinement of the bracelet."
Gueit's timepieces were indeed sensuous — and often spectacular. Disregarding symmetry and the then-traditions of watchmaking, Gueit created the incredible cuff watch in 1969. Launched with a number of different design twists, they were all fashioned after shirt cuffs (hence the name) and were intended to be worn almost like a piece of jewelled cloth.
Today, Piaget cuff watches are rarely offered at auctions. Some are showcased in La Côte-aux-Fée, others have been kept by the original owners or are cherished by their fortunate heirs. Yet on the odd occasion that one does make it to auction, Gueit cuff watches fetch impressive prices. In 2016, for example, a highly exclusive and sumptuous yellow gold cuff watch with a lapis lazuli dial and set with sapphires and diamonds fetched **CHF 70,000 ** at Phillips Auctions.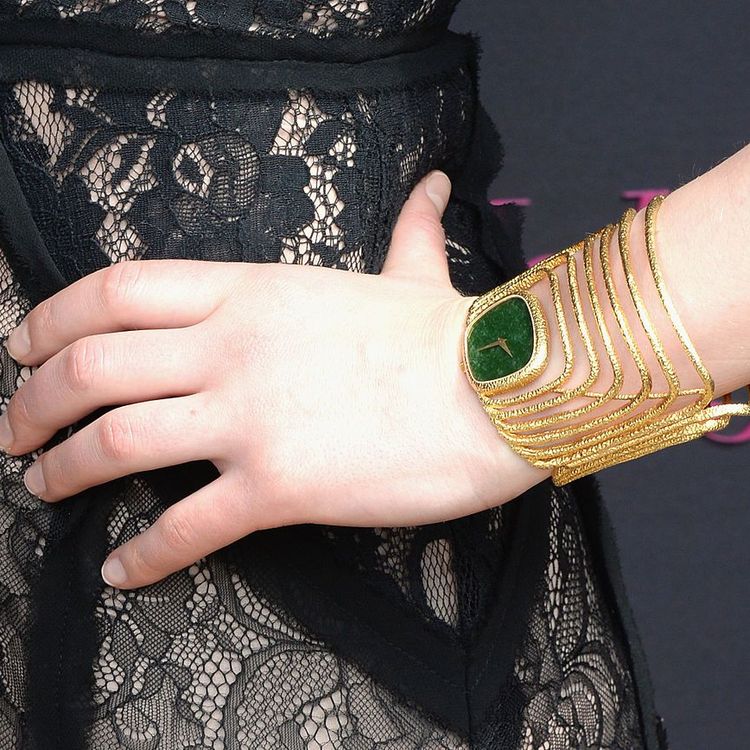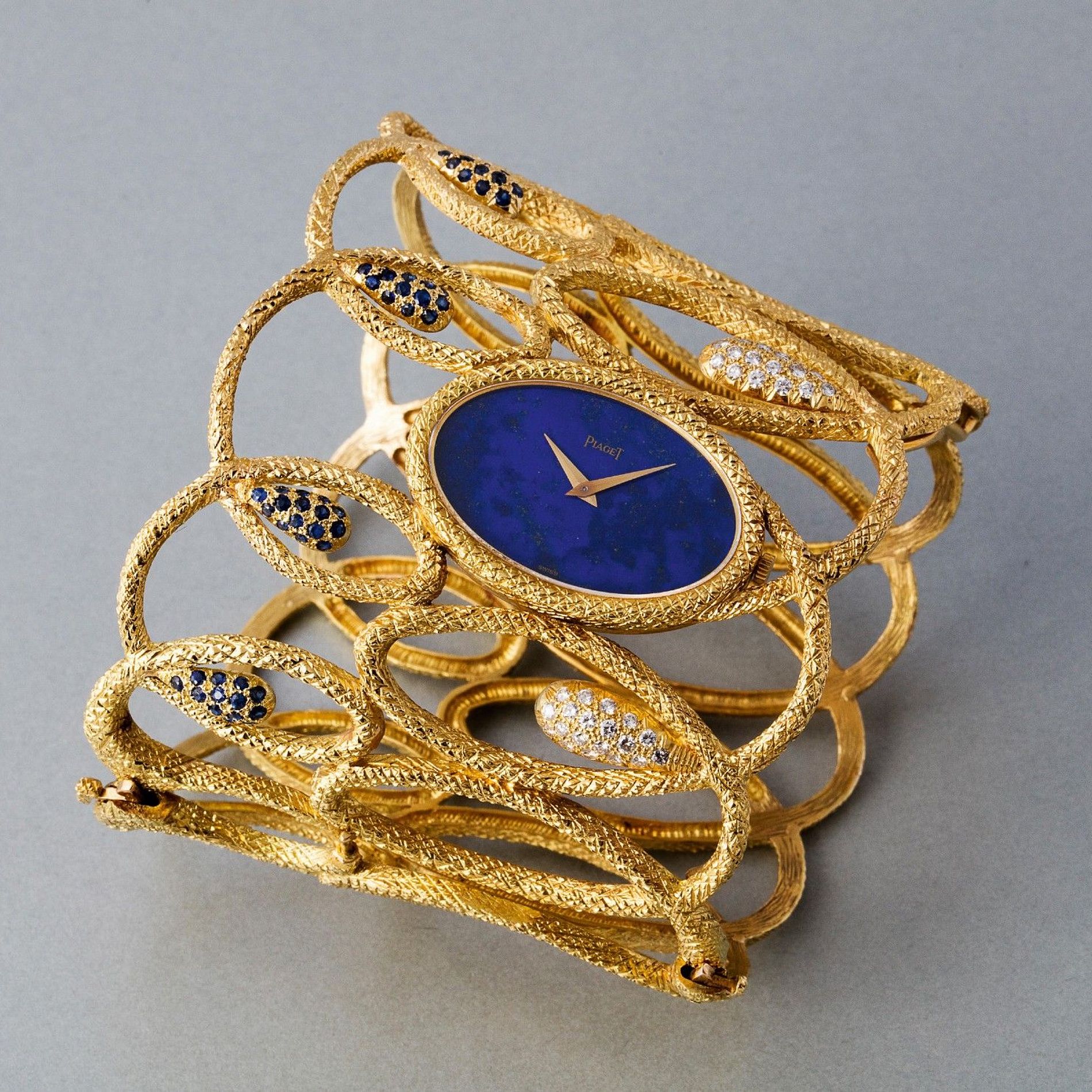 Piaget is not the only watch brand that offers amazing vintage timepieces for women. When talking to Vilhelm Bramsen, Head of Department at Danish auction house Bruun Rasmussen Auctioneers, he mentions the success of the 1980s Patek Philippe Nautilus for women.
"I especially like the early Nautilus references 3800 and 4700 (the latter is fitted with a quartz movement) as they offer a straightforward yet functional design. The watch is completely free of complications and still considered one of the finest examples of modern watchmaking. Also, the use of steel was very unusual for Patek Phillippe in the 1970-80s. As a modern icon, the Nautilus – both for men and women – fetch impressive prices when offered at auctions." Bramsen personally sees the gold version of the Nautilus for women as the better buy, purely because of the warmth of the precious metal. "Maybe adorned with a diamond bezel and ditto markers," Bramsen smiles.
Mikael Wallhagen who is in charge of the watch department at Sotheby's agrees. He also picks out the Patek Philippe Nautilus for women, in particular the reference 4700, which he describes as "an elegant sports watch designed by the legendary Gerald Genta himself" and "a true classic timepiece, wearable twenty four-seven."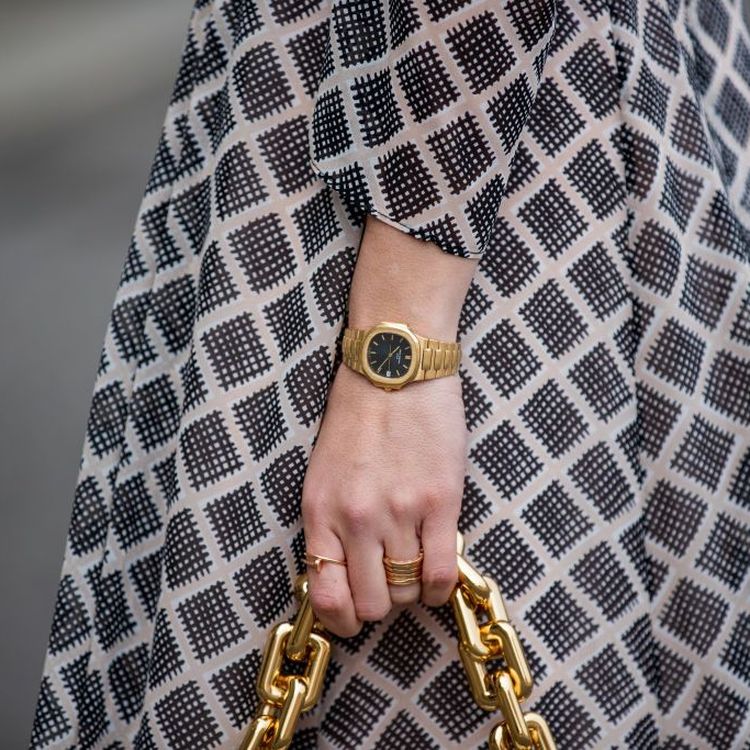 Sonia Lyson wearing a Patek Philippe Nautilus. Photo: Getty
Wallhagen also mentions a rare Omega designed by Gilbert Albert as a very collectable timepiece. "Through history, Gilbert Albert is one of the most genius and most innovative watch and jewellery designers. I think these artworks he made in collaboration with Omega represent great value for money."
Tiffany To, a Specialist at Phillips Auctions, thinks that "ladies' wristwatches which reflect the DNA of the brand are incredibly collectable because they are inextricably linked to the manufacturer's identity."
She references the current excitement around the Cartier Crash and also highlights the Audemars Piguet Royal Oak, which she predicts will never go out of style.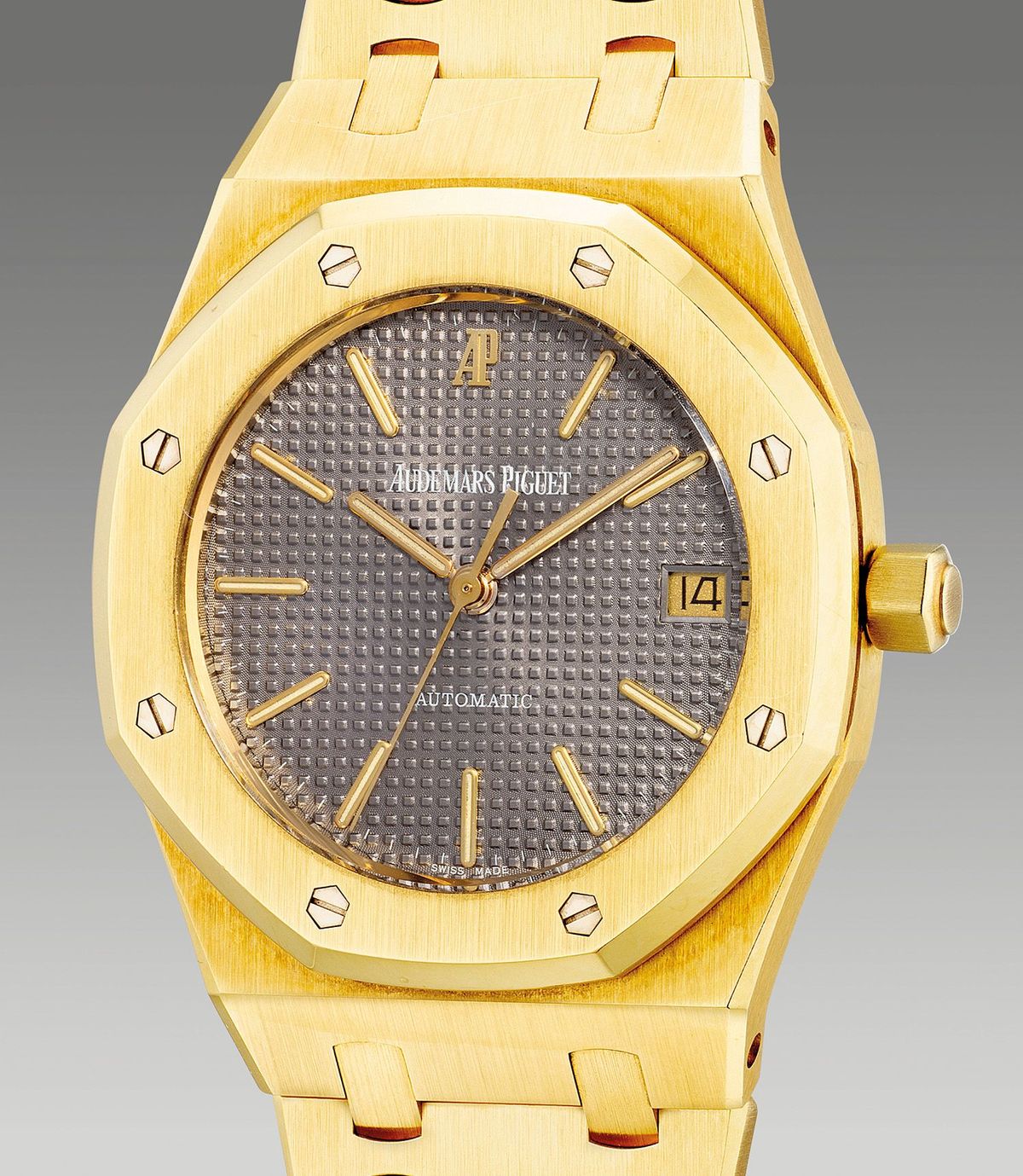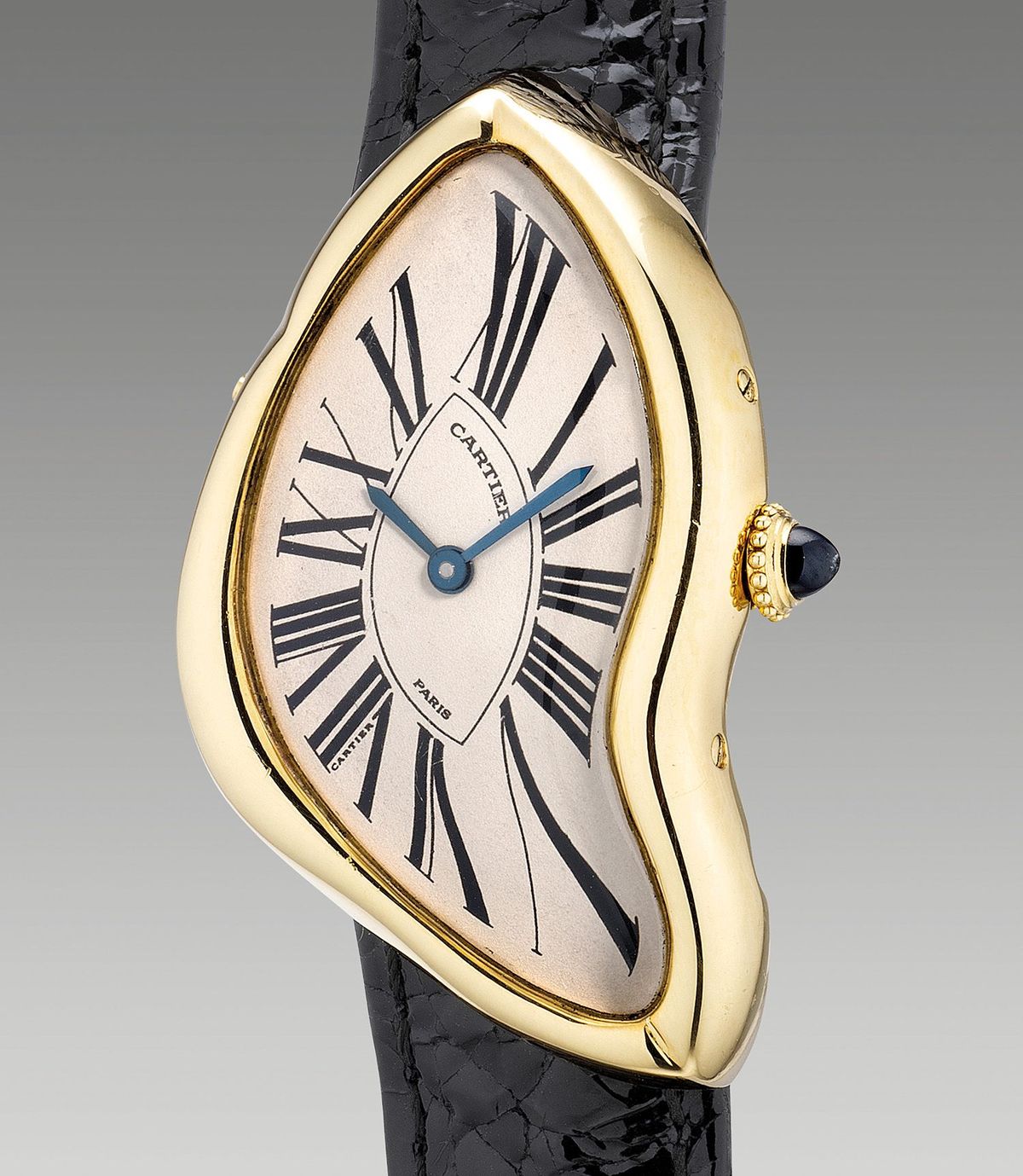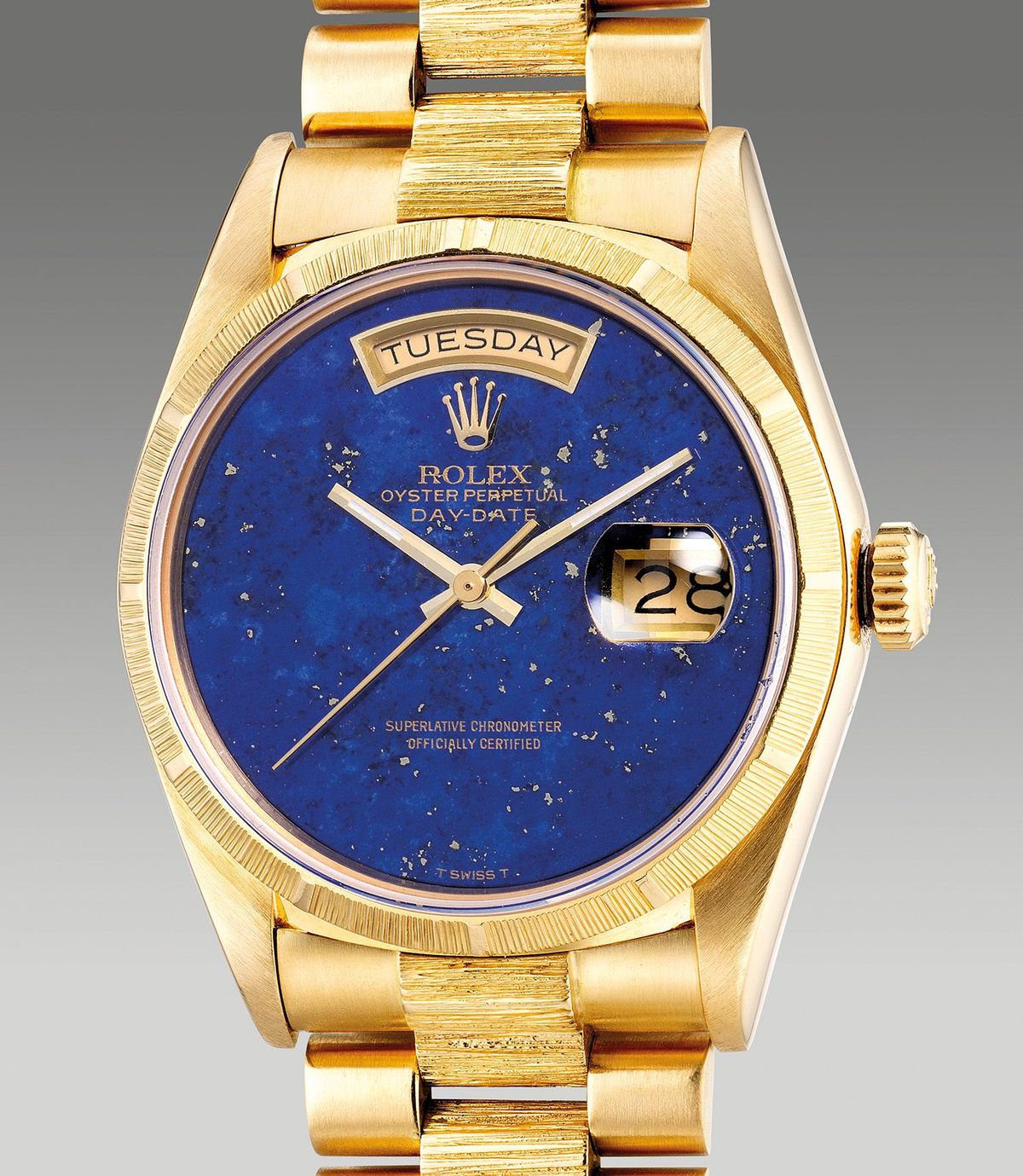 "I see watches from the 1990s gaining traction however, that is for both men's and women's watches," says To. "It's the phenomena of 'era collecting' – those who dreamed of this period are starting to have the means to buy what they loved as young adults, and thus the era is becoming more collectable."
Yet whichever era is in fashion, To believes that collectors should only ever look to mechanical watches. "There is a longevity associated with the timepiece," she says, "as well as a respect to the tradition of watchmaking."
And that is where the real value lies when it comes to collectable watches: finding a timepiece that is truly timeless.