A glimpse inside an exclusive event at Gant's flagship, with creative director Christopher Bastin, Garmsville's Jason Jules, and Vogue Scandinavia, that kicked off the latest curated exhibition of the brand's archival gems
Wednesday evening, at Stockholm's newly renovated Gant flagship, the Swedish brand staged a tribute to an unsung hero of fashion: the popover shirt. The occasion? The grand opening of Gant's latest Archive Exhibition, in which they invite prominent fashion profiles to curate a selection of items from the brand's extensive archive. Previous exhibitions have been curated by Samutaro's Samuel Trotman and the duo Throwing Fits.
This time around, Gant tapped Jason Jules, founder of beloved men's fashion platform Garmsville and celebrated author, to offer his take. He landed on a selection of popovers – striped and gingham, checked and crisp white – from the '50s and '60s. "There was a moment in time when these shirts were totally new, totally modern," says Jules, fittingly wearing a patchwork popover himself. "The popovers were cool. They were often hard to get. They were distinctive and easily recognisable and in fact perfect examples of cutting-edge design." The exhibition is open to the public in flagship store's studio space through June 29.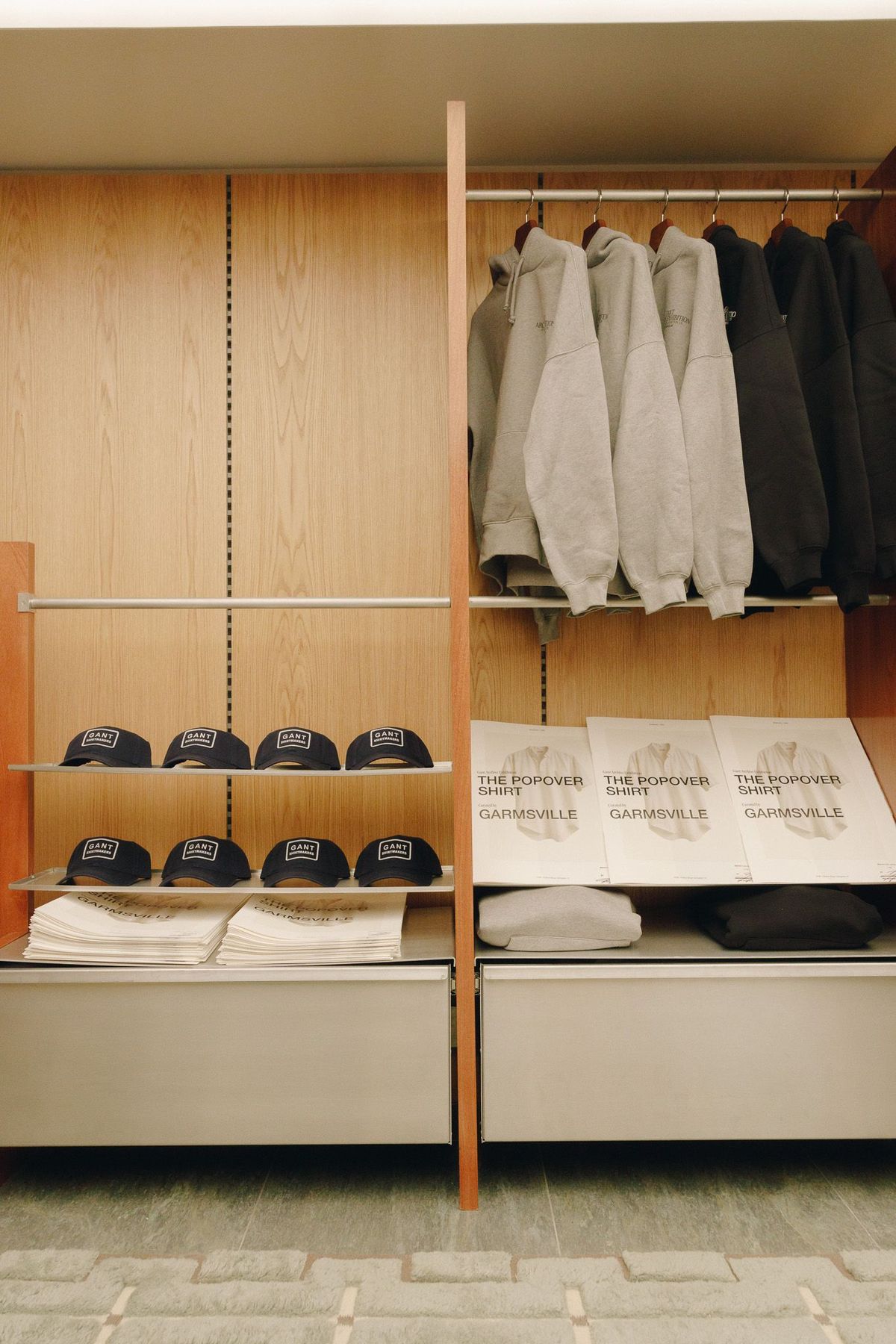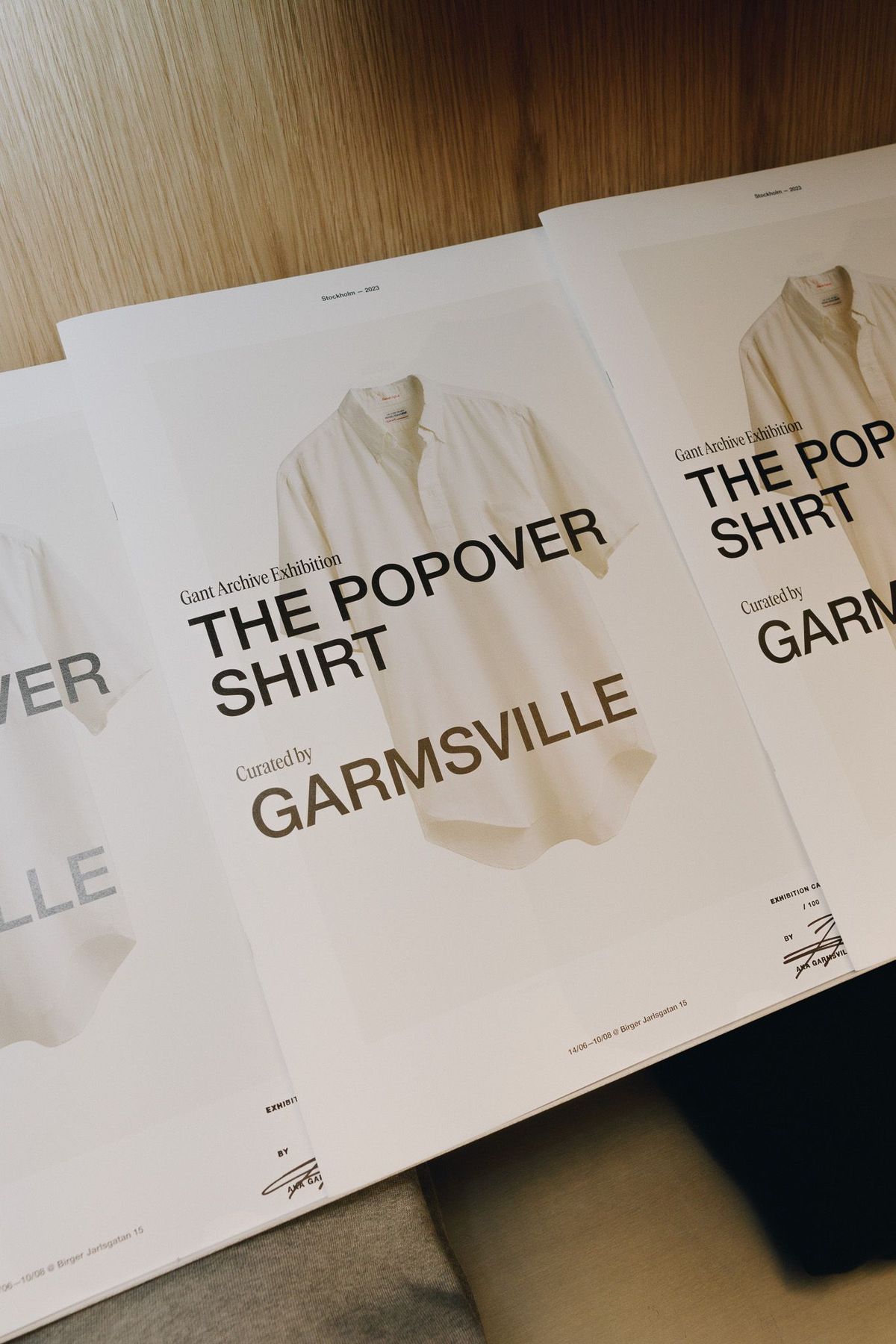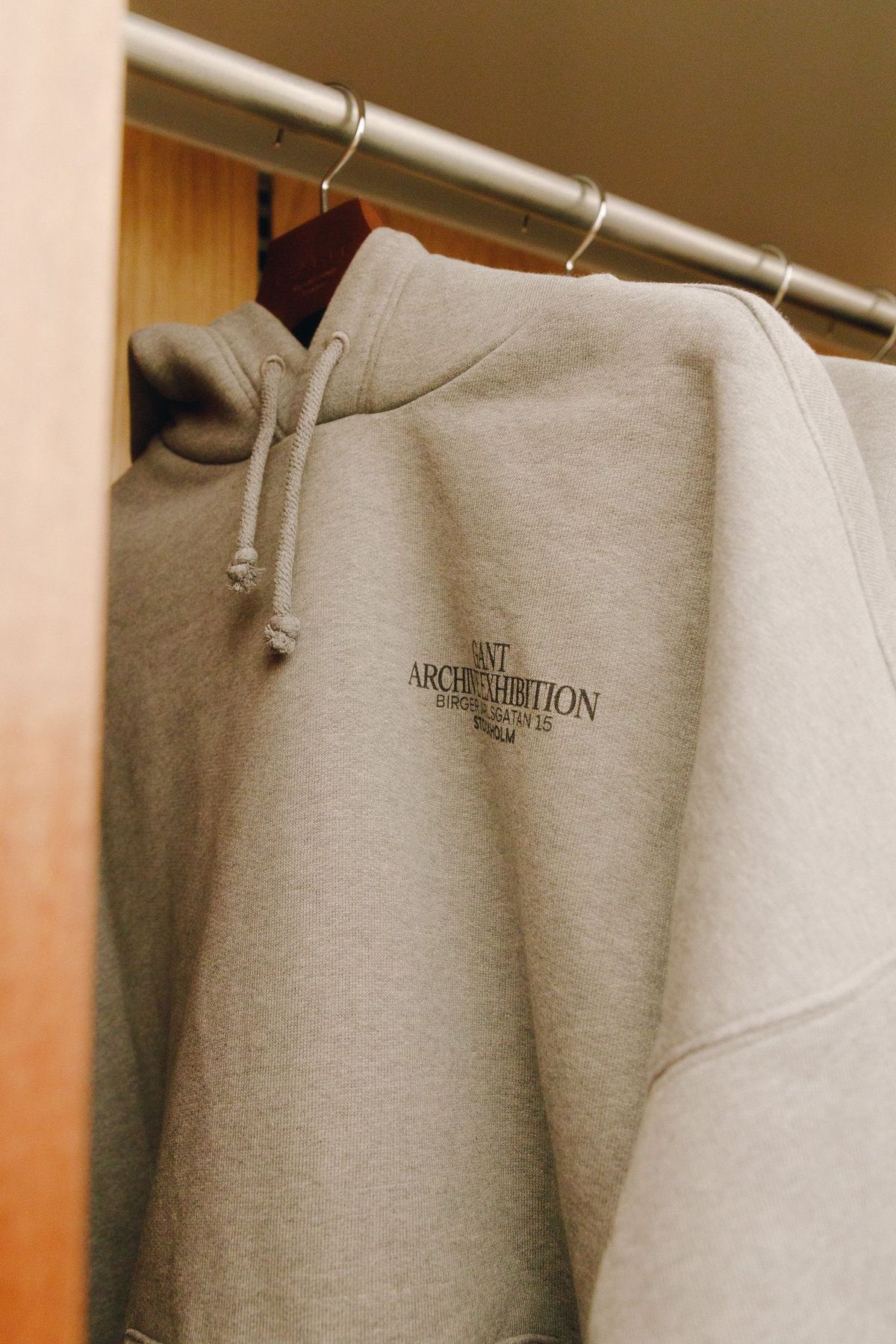 The exhibition is also encapsulated in an oversized zine, written by Jules and illustrated by Andrei Mashanov, and a limited run of Garmsville x Gant hats, hoodies and t-shirts, available only at Gant Stockholm. "Jason's story on our iconic popover, accompanied by Andrei's illustrations – well that's just as good as it gets," says Gant creative director Christopher Bastin.
To mark the opening of the exhibition, Vogue Scandinavia moderated a panel discussion between Jules and Bastin. In front of a packed house of industry insiders, models, artists, and streetwear obsessives, the duo revealed their love of the under-appreciated garment and their deep-rooted respect for one another. In fact, Jules and Bastin were fans of one another before they met by happenstance in the lobby of London's Hoxton hotel; they had followed each other's menswear-focused Tumblrs for ages. "We kind of looked at each other at the same time and went, 'Hey, aren't you…?'" Bastin recalls. That chance meeting lead to a collaboration on Gant rugger and, years later, this very exhibition. "The only problem you'll face when working with Christopher is that if you're also into clothes, it won't feel like work at all," says Jules. "But that's our secret."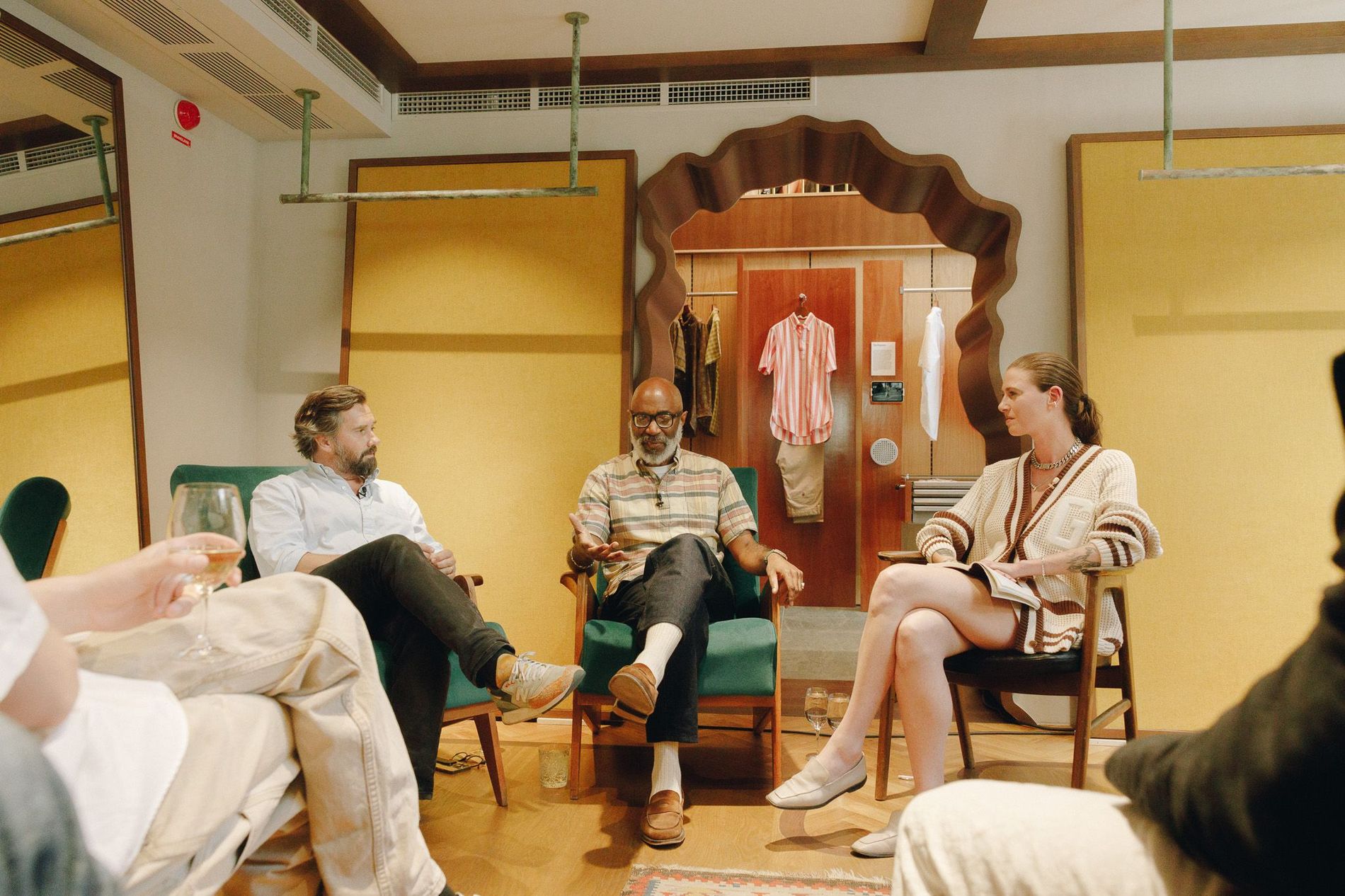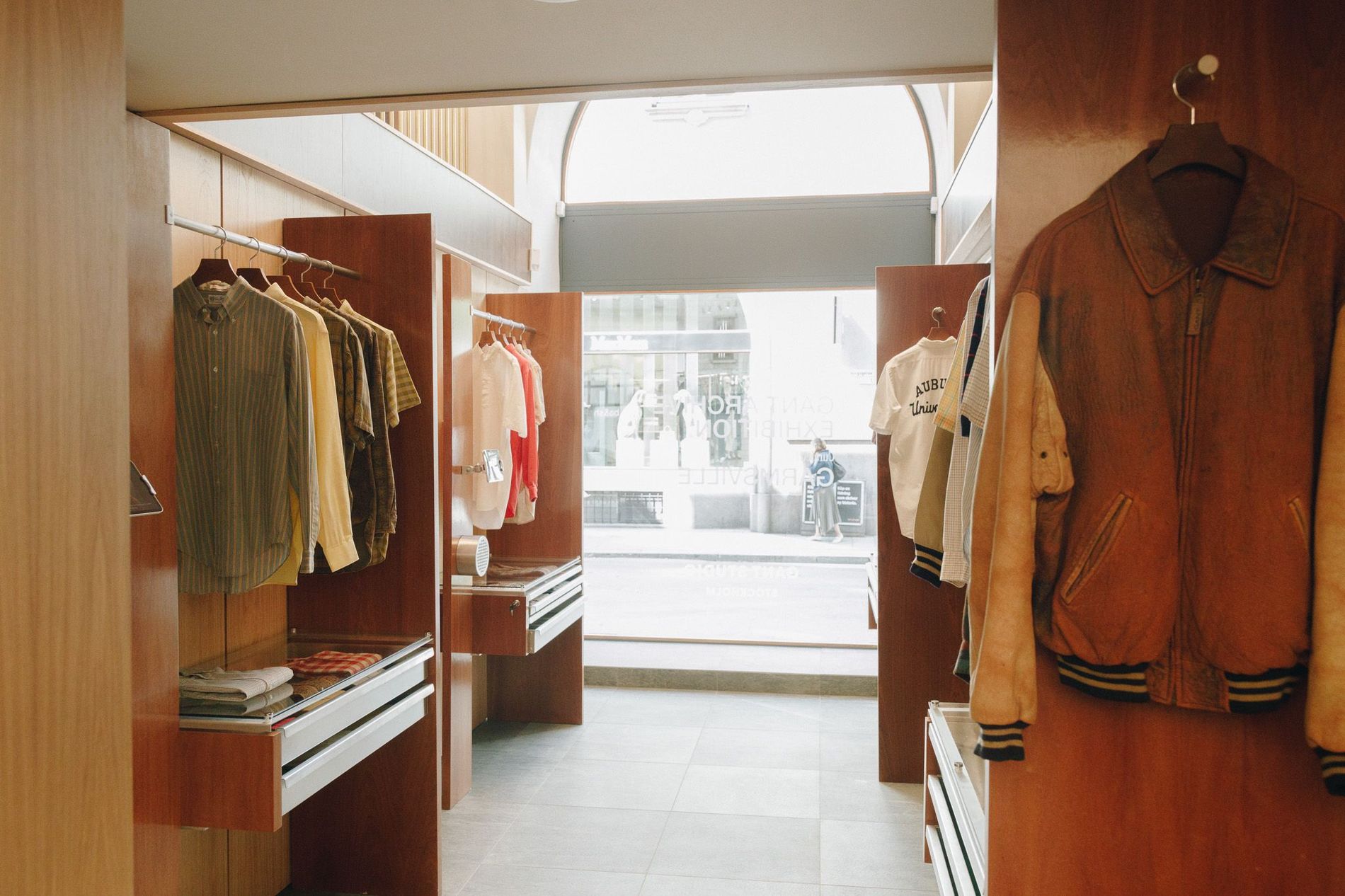 Following the panel, DJ Mackan Lindström spun a selection of era-appropriate vinyl as guests mingled, nibbled on snacks and fanboyed over Jules, a true legend in the menswear community. By the end of the night, the popover was officially an unsung hero no longer.
See all the images from the event below: