Swedish rapper Fricky and recycling company Renewcell have teamed up to create the first merchandise collection made completely from textile waste
The ever-present tick-tock of the global warming clock is inescapable. The climate crisis seemingly headlines every conversation, but in times of crisis, it is human nature to find a better future.
The path to sustainability in fashion is relatively self-explanatory: We need to stop polluting with toxic dyes, bring down our water consumption, lessen global shipping, and radically reduce the amount of clothing that ends up in landfills. Brands like Gucci went fur-free in 2018, and Chloé was the first luxury fashion house to receive B Corp certification this year.
The fashion industry has been built on driving consumption, but recently we have begun to take responsibility for our actions to ensure a better yet still fashionable future for us all. Vogue Scandinavia, for example, is completely CO2 neutral, selling our magazine exclusively online so we can control our production to ensure there is little to no waste.
In music, the industry is quick to follow. For his 2021 debut album Fricktion, Scandinavian rapper Fricky, whose real name is Erik Friman, has teamed up with Renewcell, the Swedish company making the material Circulose® (a dissolving pulp made 100 per cent from textile waste) to create a merchandise collection of T-shirts.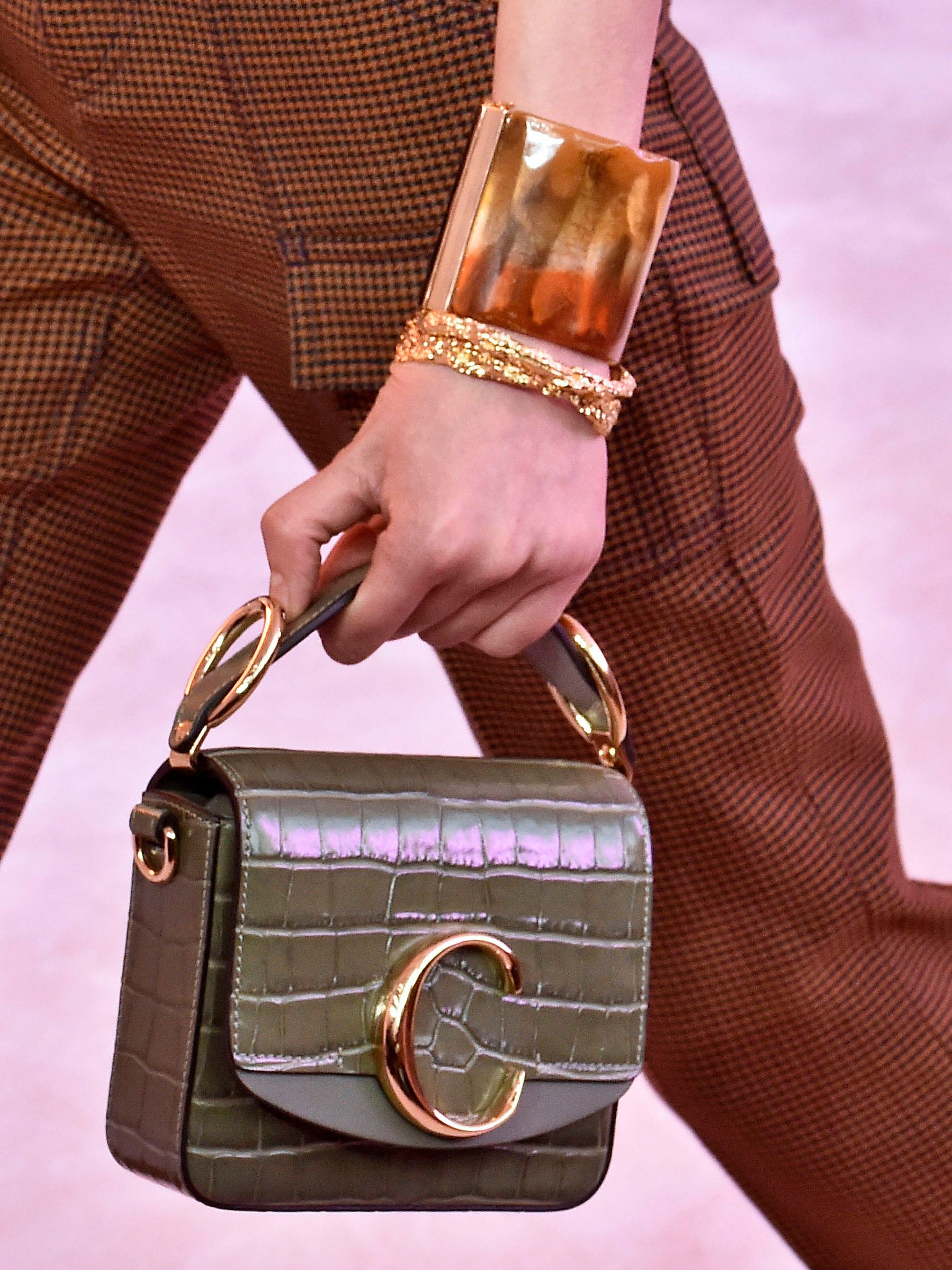 Chloé was the first luxury fashion house to [receive B Corp certification this year. Photo: Getty