Fashion (and Sex & The City) fanatics, eat your hearts out – this silver pendant is coming back with a penchant
As with most trends that trace back from the early aughts, Carrie Bradshaw did it first. From bakery caps to cargo trousers, not to mention that famous tulle skirt, calling Sex & The City's Carrie trend-setter of the 2000s is to put it lightly. And as if running around New York themselves, Scandinavian street stylers have been beckoned by Bradshaw's style this summer.
More specifically, a single piece of jewellery has been making a regular appearance on our feeds: the chunky heart-shaped silver pendant. Replacing Carrie's signature name necklace in season five, the heart shaped pendant was adorned by the character as she flirted with sailors, amongst other memorable moments throughout the show.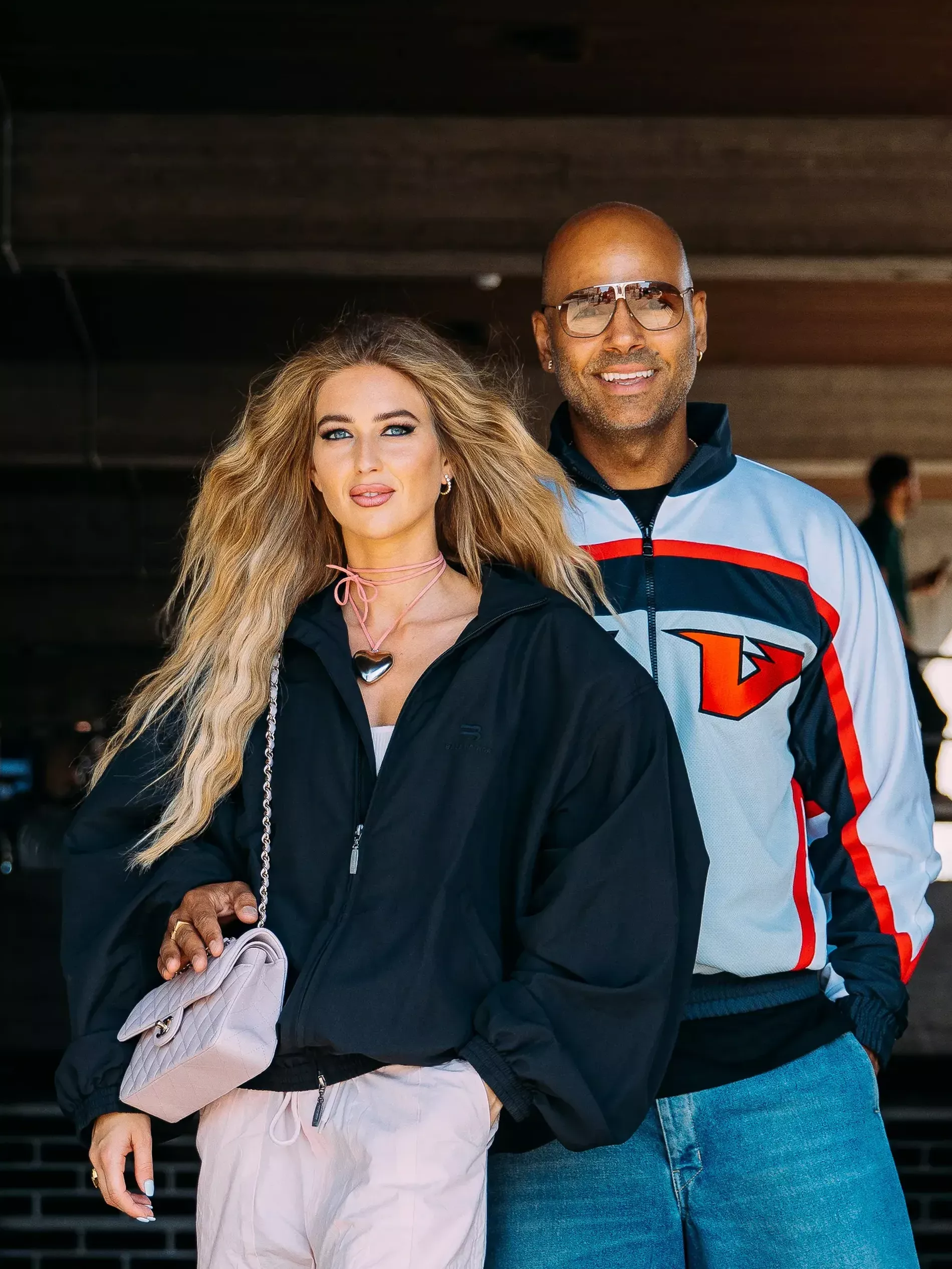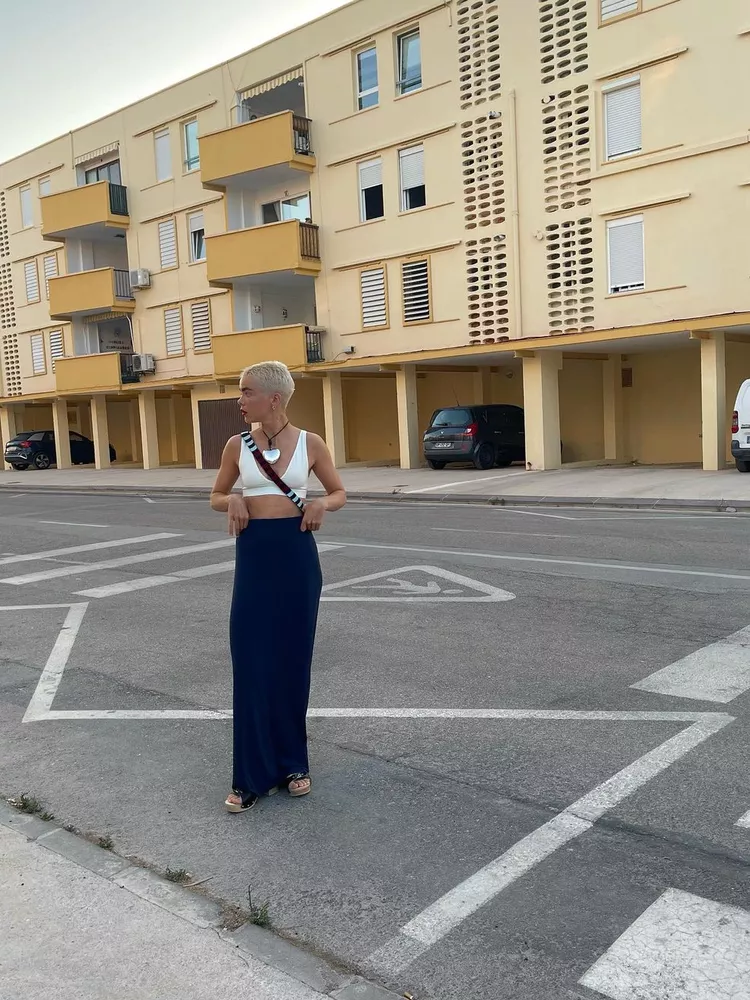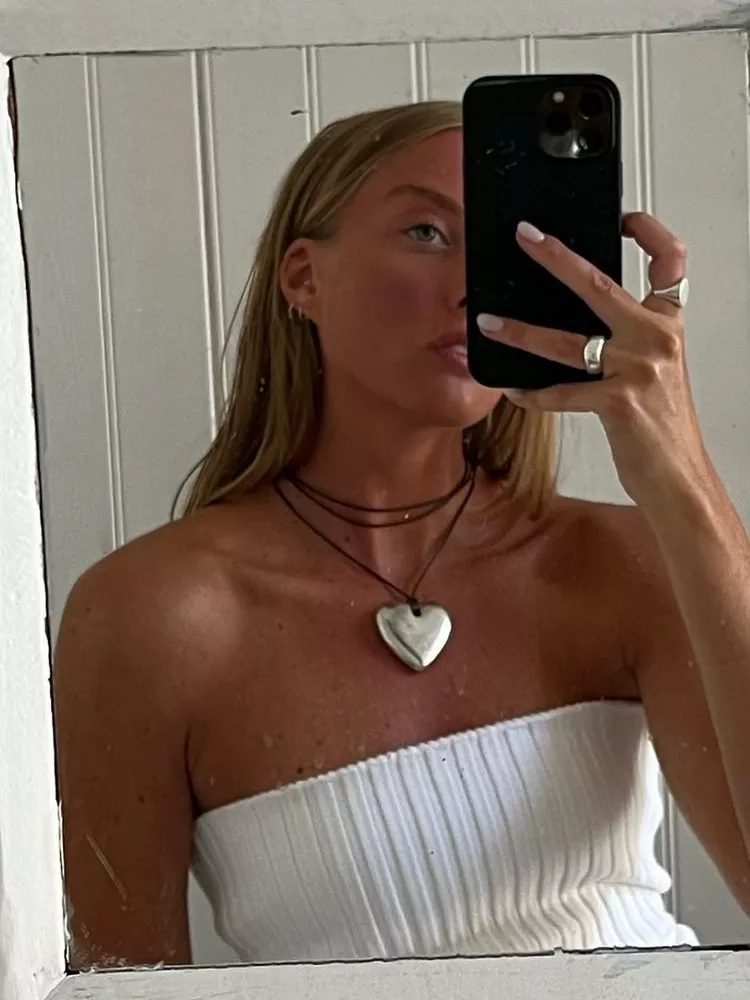 And with the re-emergence of all things nostalgic, we've spotted the heart-shaped necklace on both runways and the streets alike. From Acne Studios to Celine, sartorial powerhouses have put their own spin on the heart-shaped pendant. It was Saint Laurent's velvet choker that took first-prize when perusing the current collections for 1990s regalia.
Nordic tastemakers, however, all seemed to prefer the leather wrap-around choker when fastening their pendants. This specific, surfer-esque look feels nostalgic and reminiscent of beach-based LA romcoms from the era. The Scandi style set, however, leave the full look of flip-flops, terrycloth tube tops and palm-printed mini skirts behind, pairing their pendants with sleeker silhouettes such as tailored trousers and blazers, or cashmere rib-knit tops.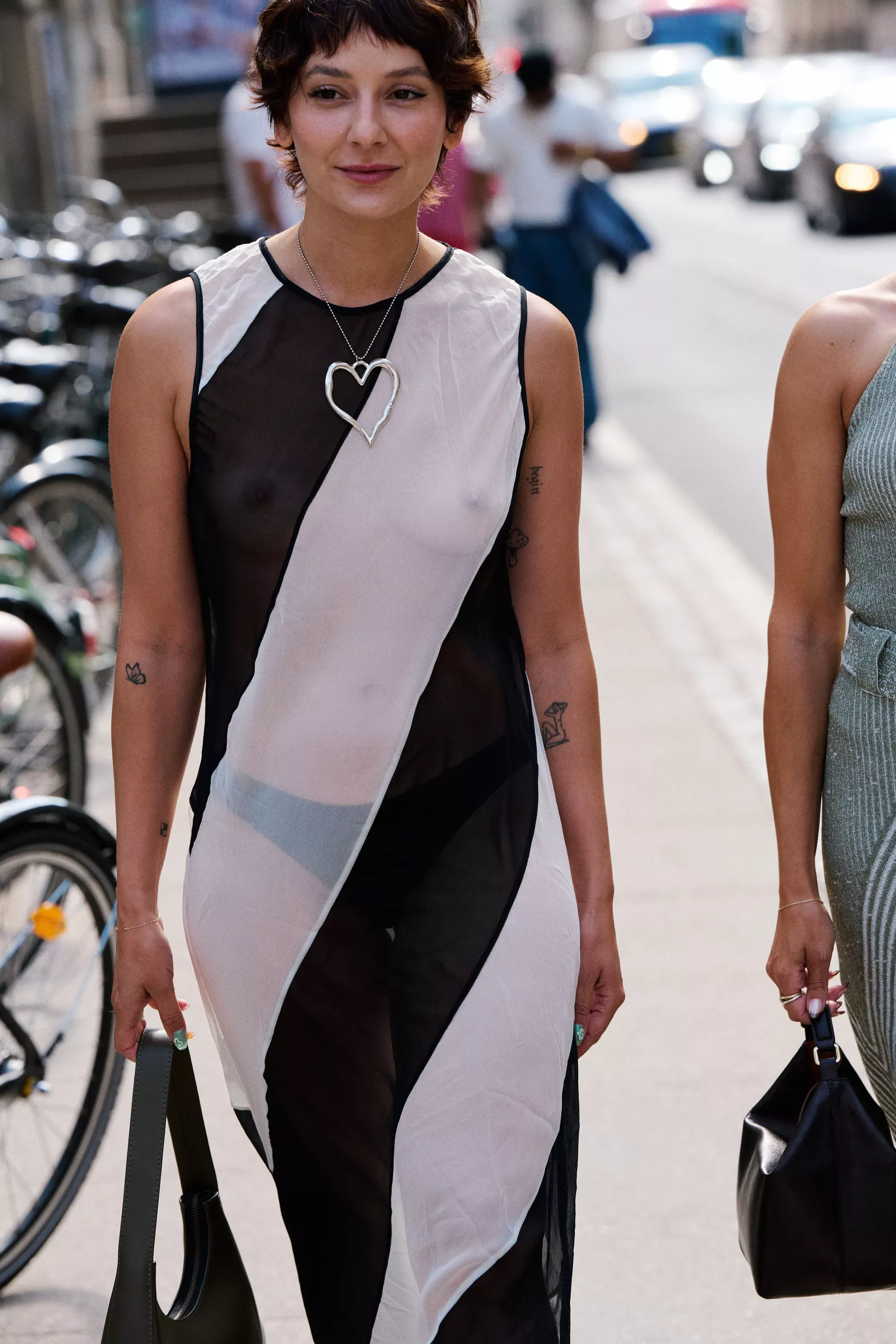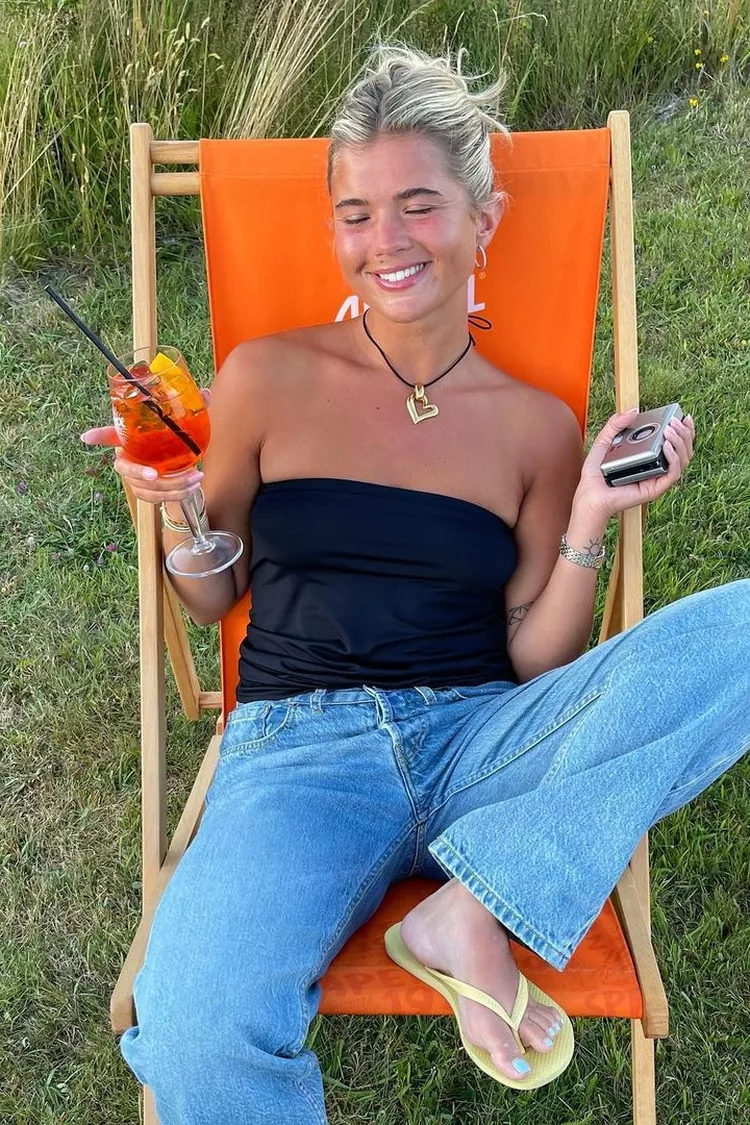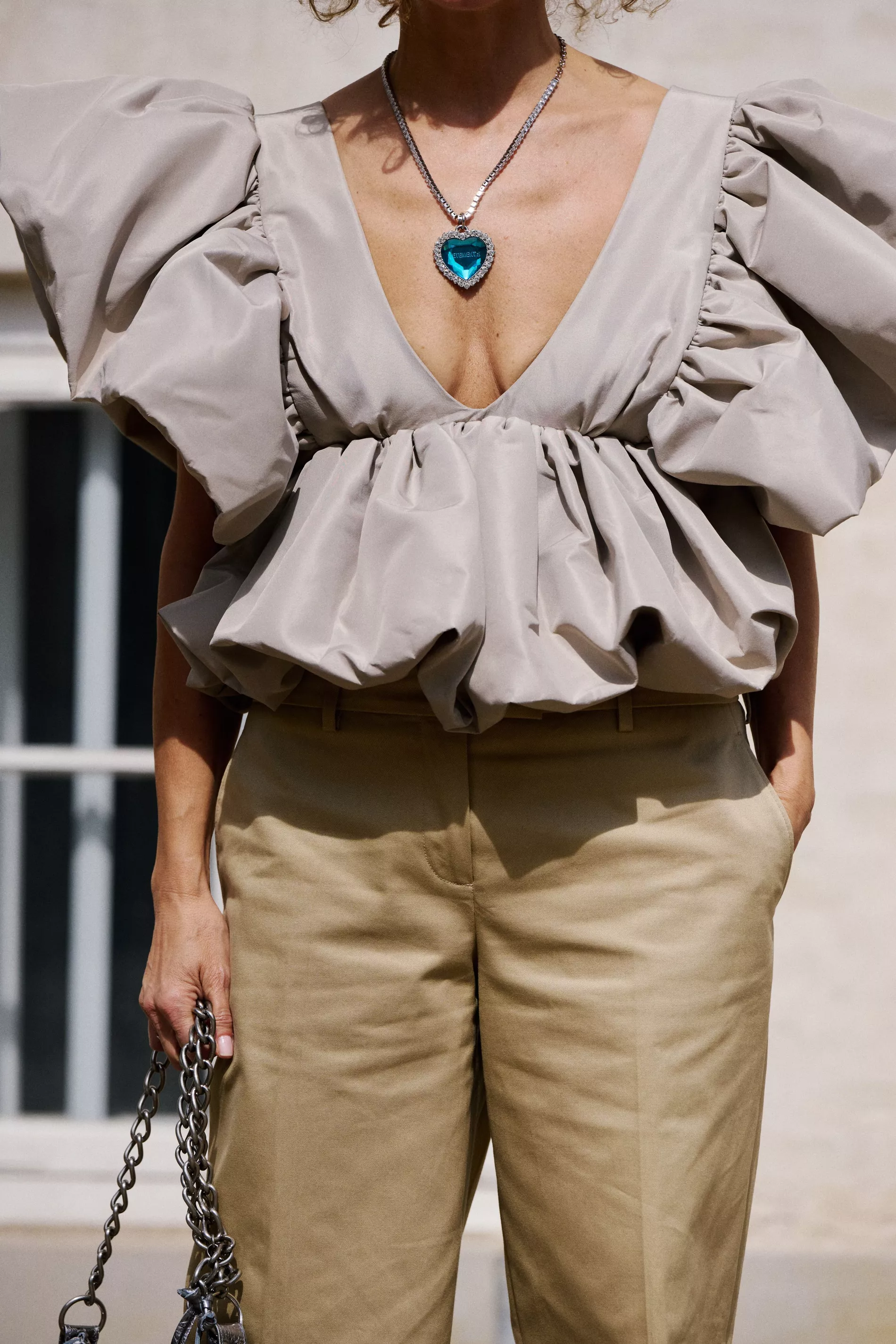 If the chunky solid pendant isn't for you. honing in on other versions of heart shaped necklaces is still a sure-thing for autumn. A hollowed out gold heart could be seen on Swedish designer and content creator Matilda Djerf, while tastemakers at Copenhagen Fashion Week sported both azure heart shaped stones (as if plucked from Titanic) and thin silver moulded into place on the streets of the Danish capital.