Slung low on the hip and with pockets en masse, these are the trousers to wear for the new season
Ever since Carrie Bradshaw stepped out of her Manhattan brownstone in the Y2K essential, cargo style trousers have been a staple in any fashionable wardrobe. After falling out of fashion's favour, the elevated workwear trouser has experienced a surprising resurgence in the comfort-driven post-pandemic era, with brands like Jacquemus and Burberry reinventing the pocketed pants of the mid-naughties.
With the reunification of Jennifer Aniston and Brad Pitt, the return of two-toned hair, and everyone on our Instagram feeds emulating Destiny's Child - 2021 promises a cultural throwback to our pocket-plentiful pants. However, the modern take on the trend is sartorially savvy. Gone are the tank tops, flip flops, and capri cut. Gone too is the association with construction workers and the outdoorsy hiking set. Instead, fashion insiders have turned the once 'mundane' practical garment and turned it into a must-have moment.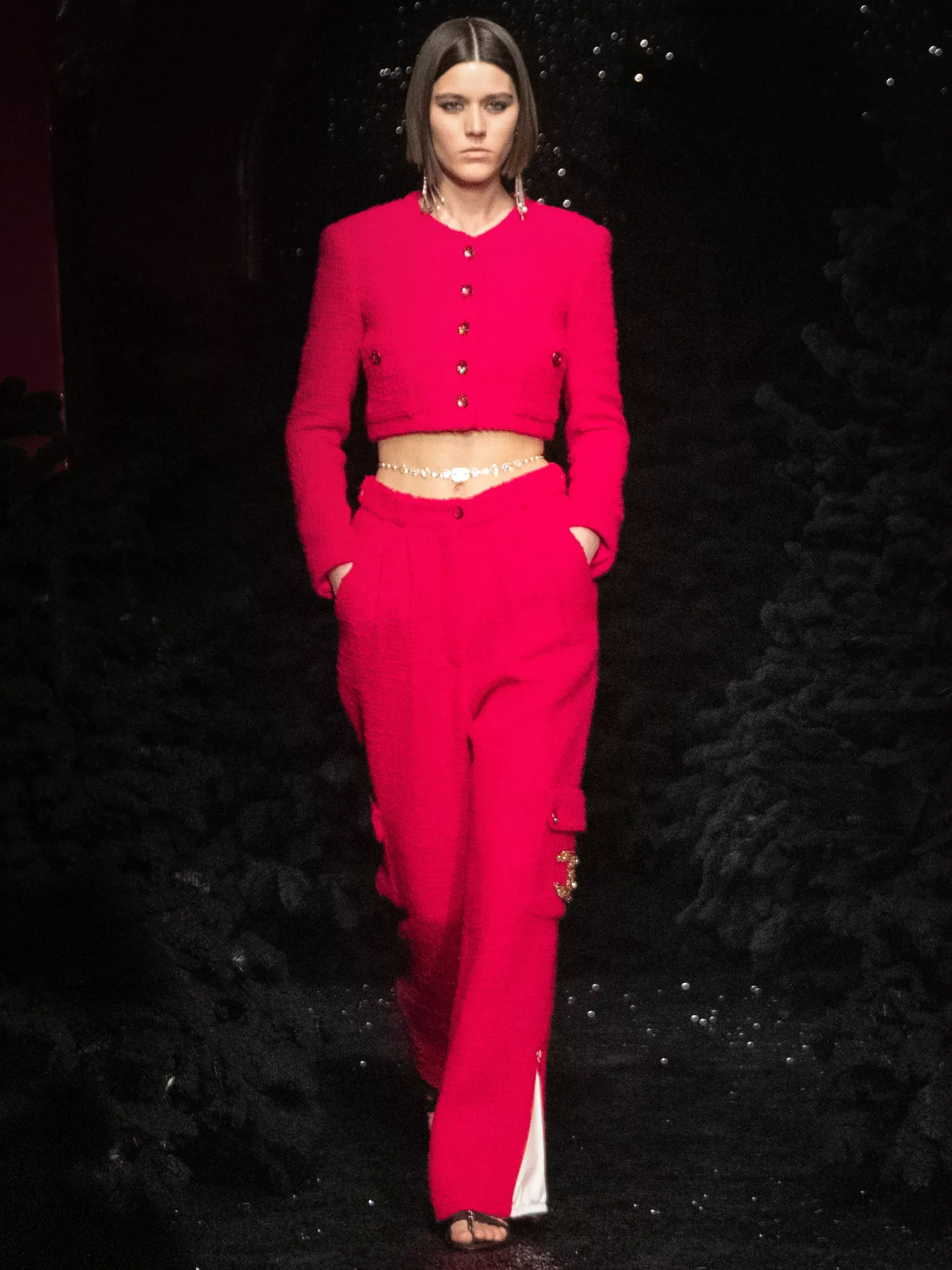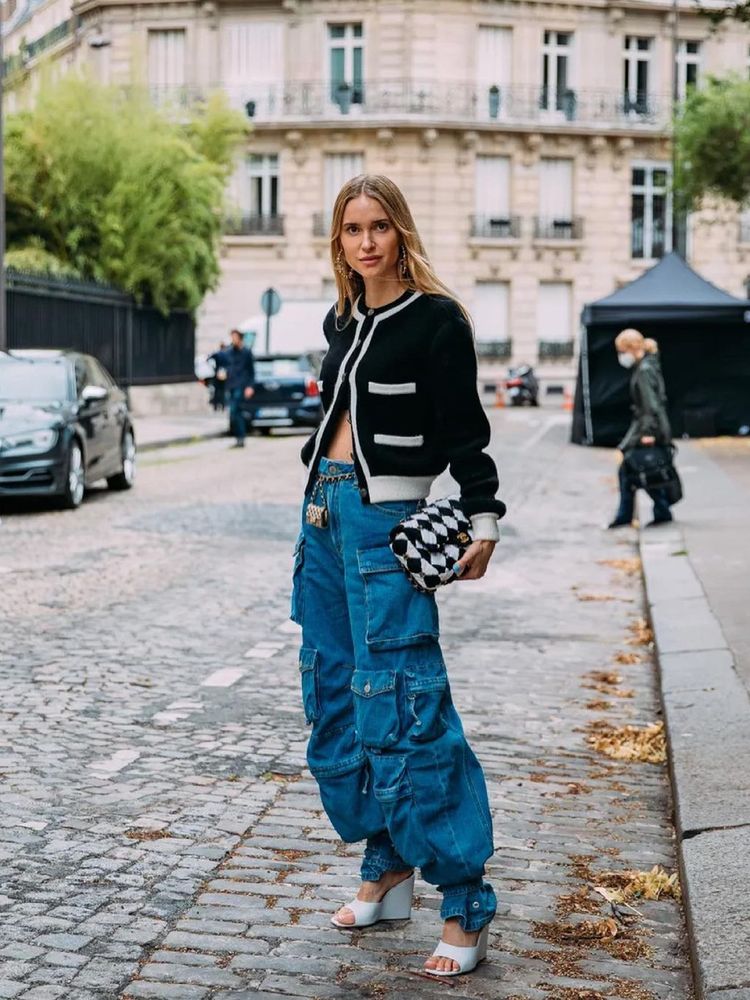 The boyish charm of cargos was refined on the 2022 resort runways. Burberry put pockets on everything from leather trousers to utility jumpsuits, while Balmain opted for low-slung leather trousers with a drawstring waist and wide legs covered with pockets. Among the Autumn 21 collections, Miu Miu catered to the high-fashion hiking crowds while Loewe proved that the cargo trouser works just as well for the office as the outdoors. Even Chanel showed a pocketed-pant in pink tweed.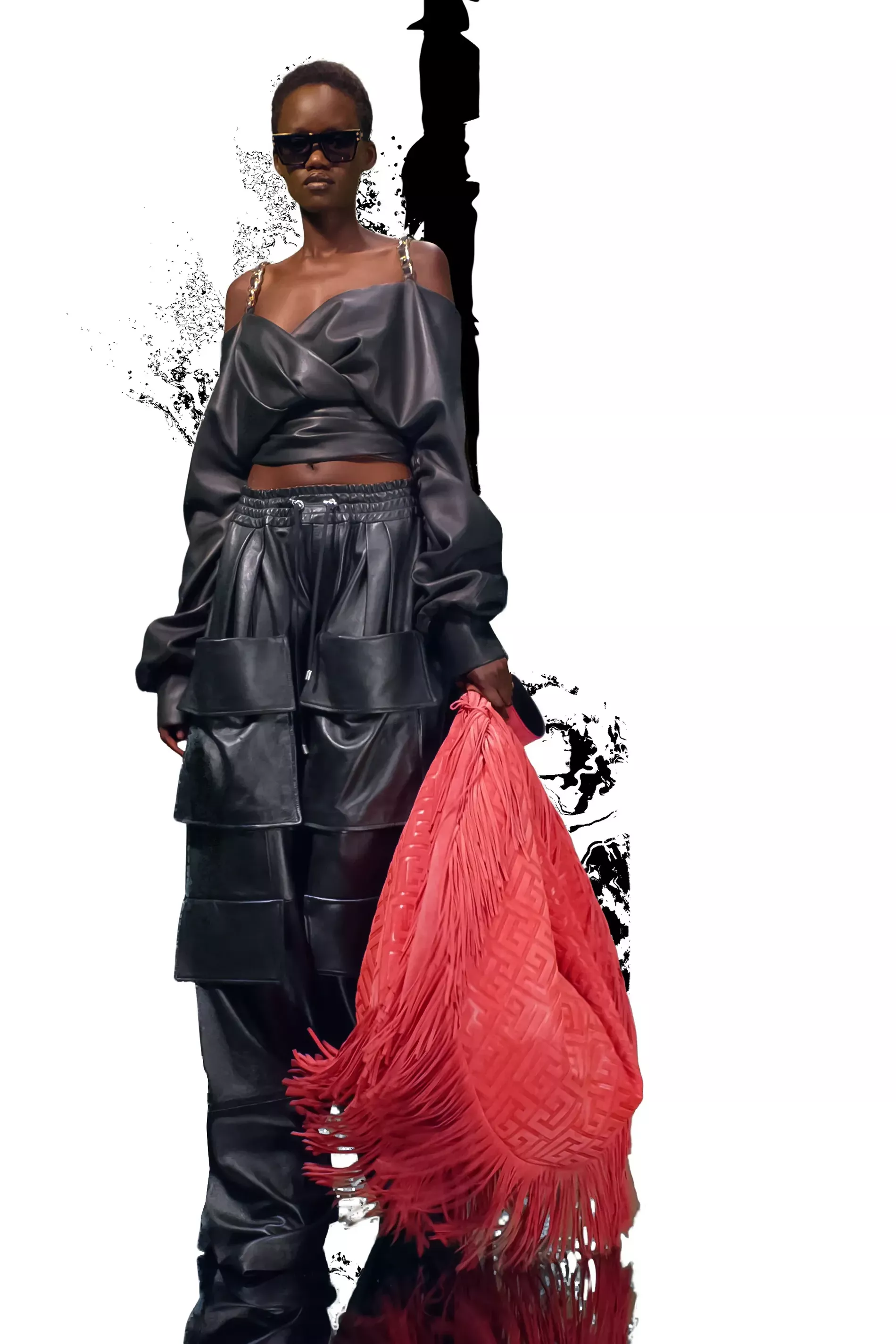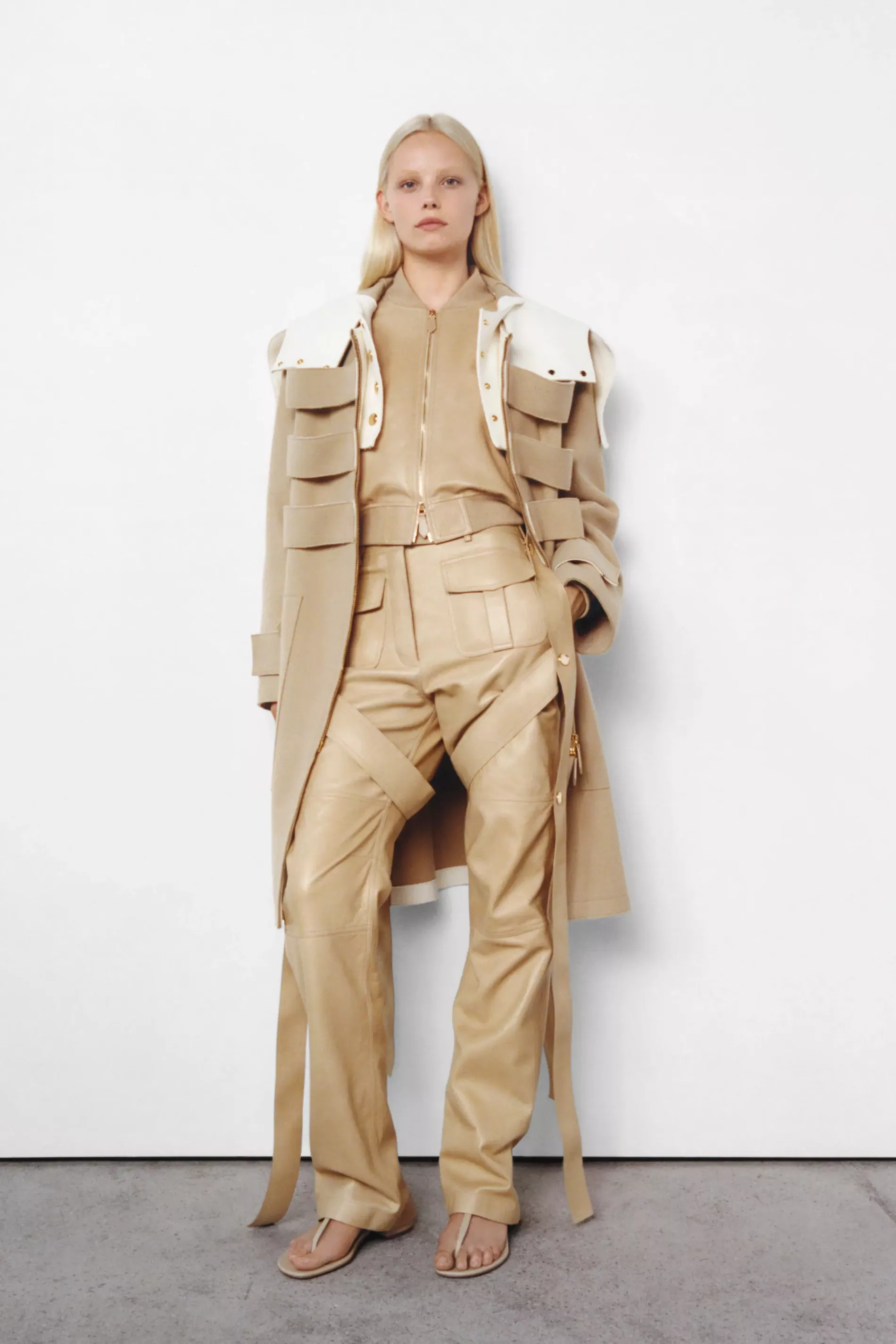 Whether cropped or oversized, patterned or neutral, the consensus among Danish influencers was that the trend pairs best with a shirt. The multi-functional utility trouser transcended any single occasion. Worn by our favourite fashion crowd to runway shows, the countryside, or on city streets, we are firmly convinced of the cargo pants sartorial staying power.
Below we have gathered the three best ways to wear cargo pants' right now:
The oversized silhouette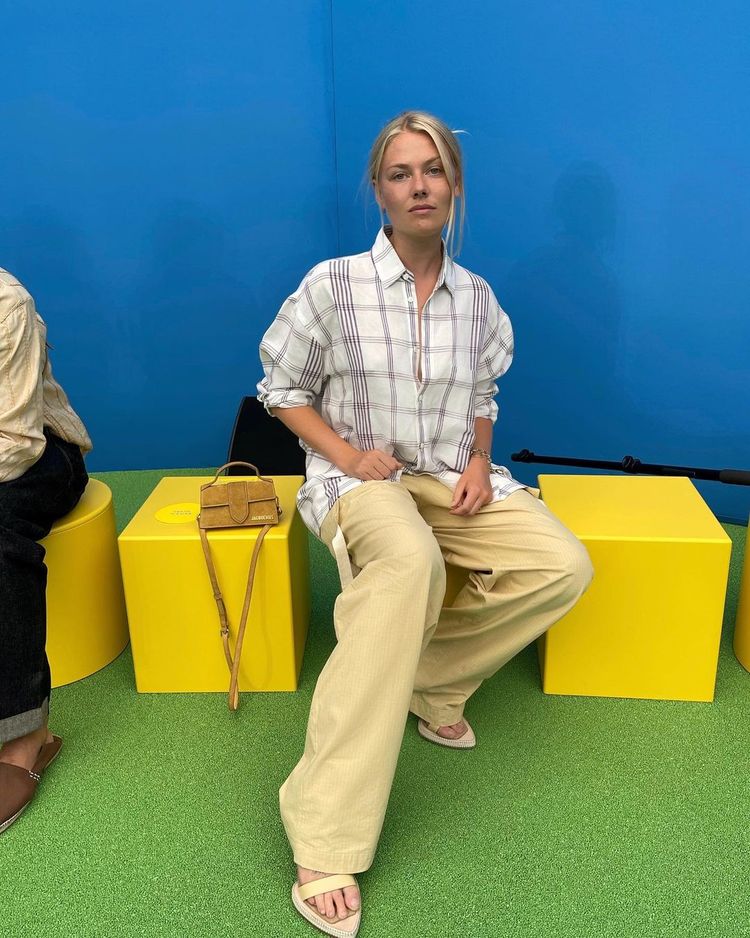 Freja Were at the Jacquemus autumn/winter 2021 show. Photo: Freja Were (@frejawewer)
Bigger is better, according to Freja Wewer – Here pictured during the Jacquemus autumn/winter 2021 show in Paris. Wearing Jacquemus, the Copenhagen based photographer and influencer paired sleek cargo-style trousers with pointed sandals and a mini shoulder bag.
Tone-on-tone
Pernille Teisbaek opts for a monochromatic take on the trend. Photo: Pernille Teisbaeck (@pernilleteisbaek)
Pernille Teisbaeck is the master of matchy-matchy dressing and pairing neutrals. Wearing different shades of white, the stylist paired her cropped shirt with pocket-clad trousers and simple silver hoops for a sleek take on the trend.
Rural and relaxed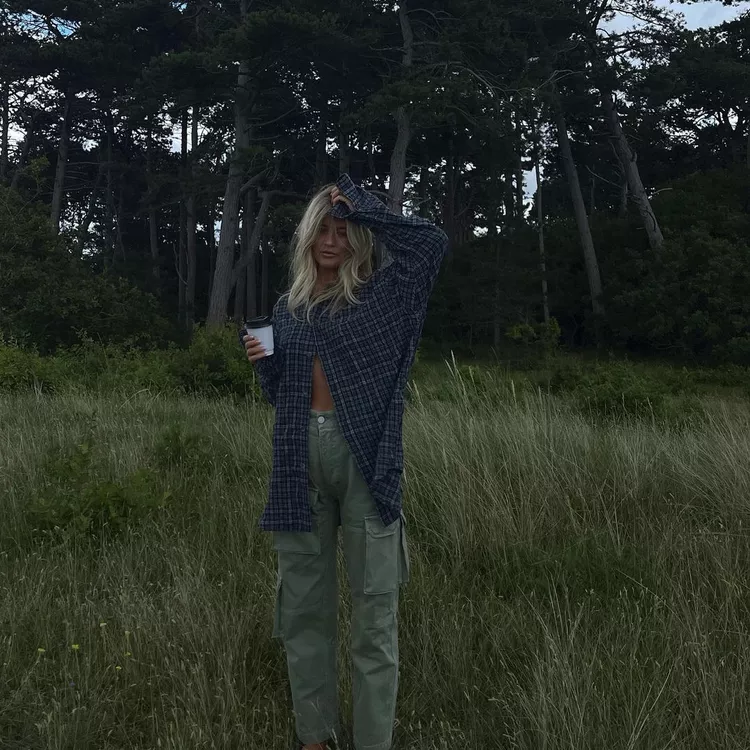 Josefine HJ wearing cargo trousers in the countryside. Photo: Josefine HJ (@josefinehj)
Josefine HJ refined her rural stay with a pair of slim-legged khaki green cargos and a flannel shirt. Only the top buttons were buttoned, showing the content creators mid-riff (a skin-bearing trend seen in street style across Scandinavia this season).