Tasked by Saks Potts with emulating the 'fresh out of the ocean' look sported by glamorous jet-setters at poolside bars, Cim Mahony takes us backstage to discover the secrets to Saks Potts' runway hair styles
Tying into the seaside location of Saks Potts' runway – a spot with sentimental value just steps away from where Cathrine Saks and Barbara Potts first met as kindergarteners in Charlottenblund, models strode down the outdoor promenade with wet-look, beach-textured waves. Not only was it in-keeping with the undone, vacation essence of the collection, but it also fit seamlessly with the blustery, rainy weather throughout the show.
Drawing from the duo's mood-board inspirations of celebrities pictured on impressive super yachts, and pretty-young-things dancing without inhibition, Mahony aimed for "a very natural feeling, like if your hair had just dried after being in the sea," he explains.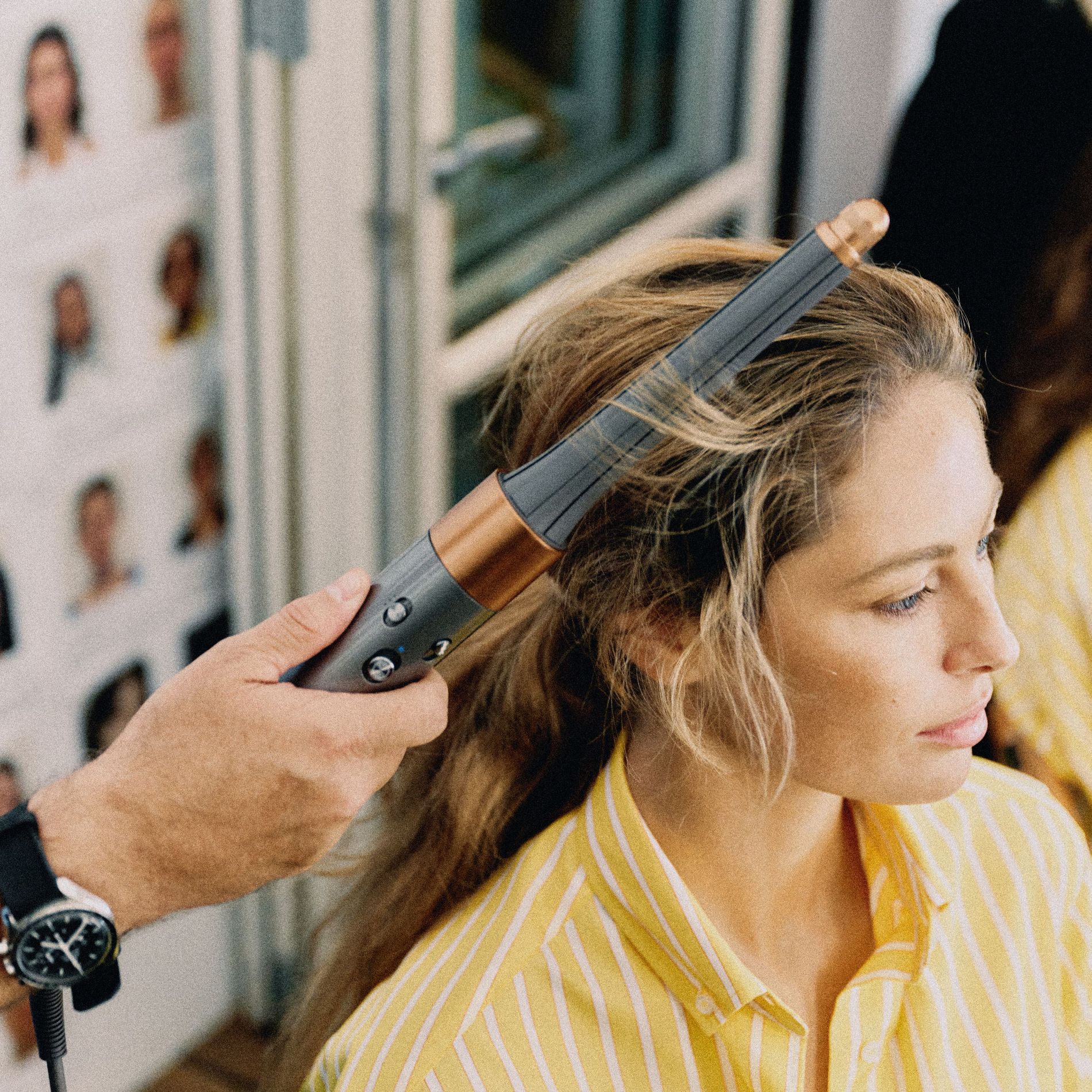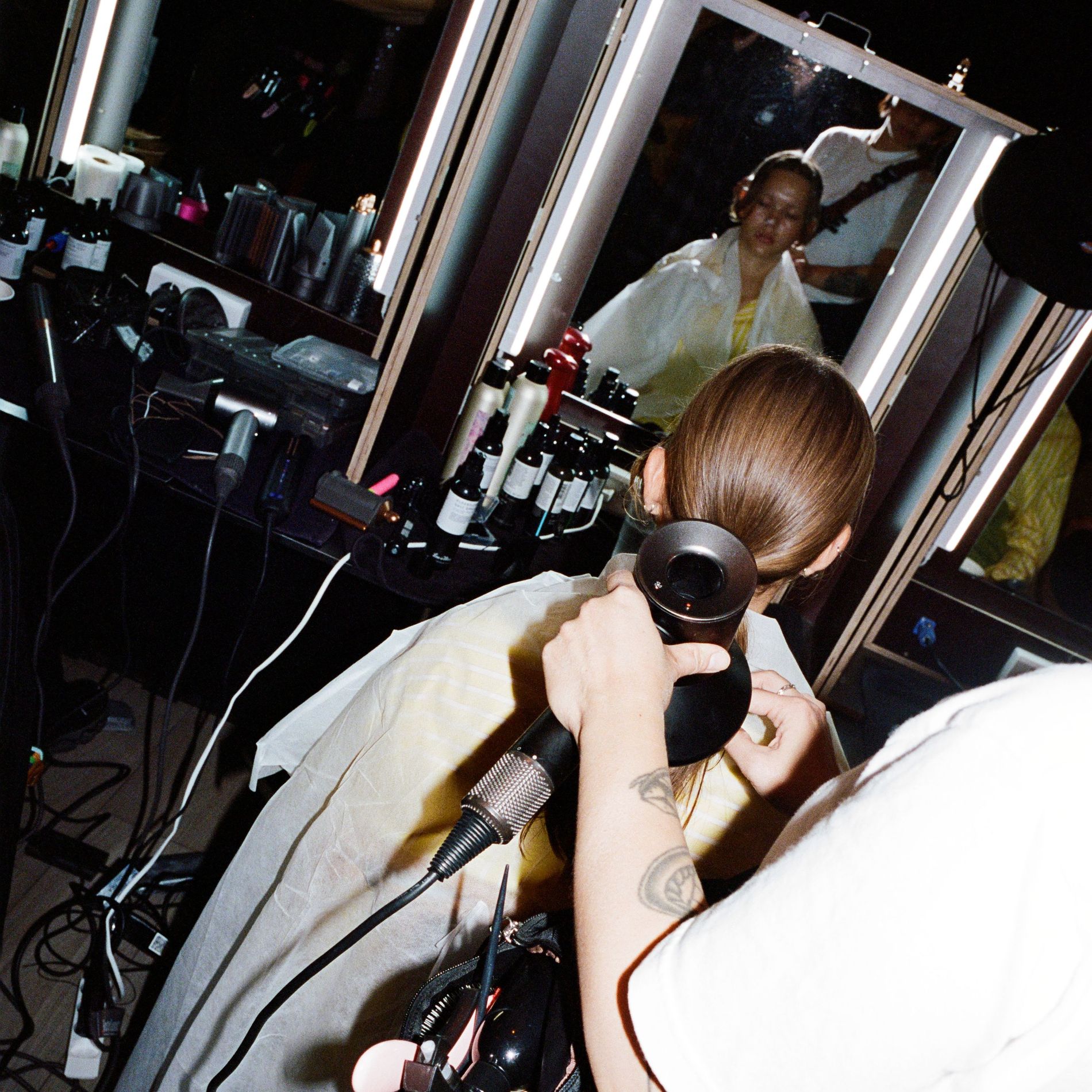 Honouring his trademark tailored approach to runway hair, Mahony adapted each look, "allowing for hair to be up or down according to the suitability and preference" of each model - with muses including the likes of Emma Rosenzweig, Klara Kristin and Alana Hadid – in Mahony's words, "a fabulous mix of friends of the house, supermodels and influencers.... You sense that no one is let on the catwalk without somehow having a connection to the brand."
To emulate the ocean's effect on tresses, Mahony preps the hair with an Elderflower Saltwater spray by Less is More. He follows with a light diffuser blow-dry with Dyson's Supersonic hairdryer, for a volumised, textured effect. To combat frizz and bring a "soft beach wave" to the mid-lengths and ends, Mahony says "he very lightly waves the hair with the Dyson Airwrap, using either the 20mm or 30mm barrels." The finished look? Uber natural hair that would feel in-keeping with sun-kissed, sea-salt infused crowds at the beach.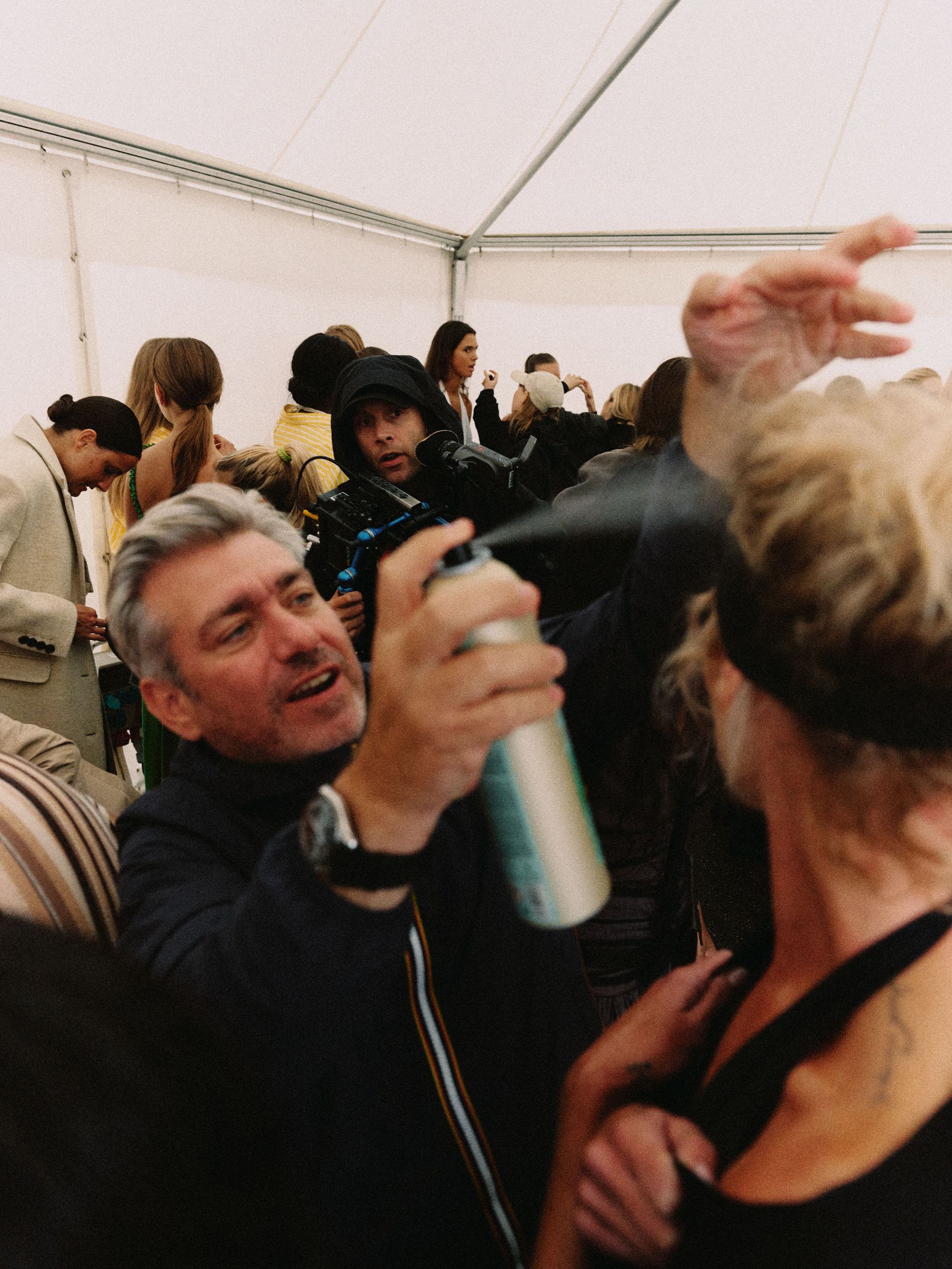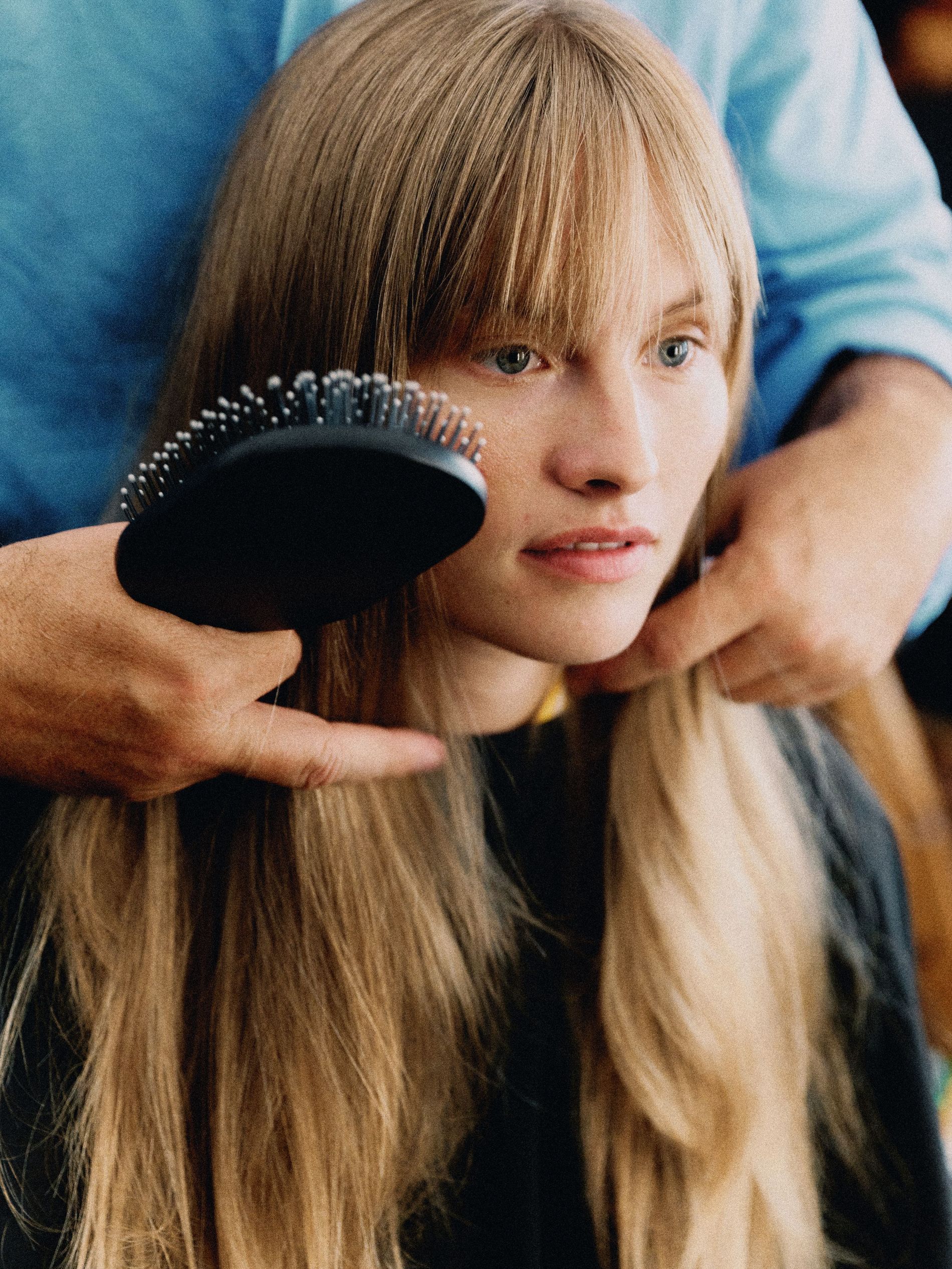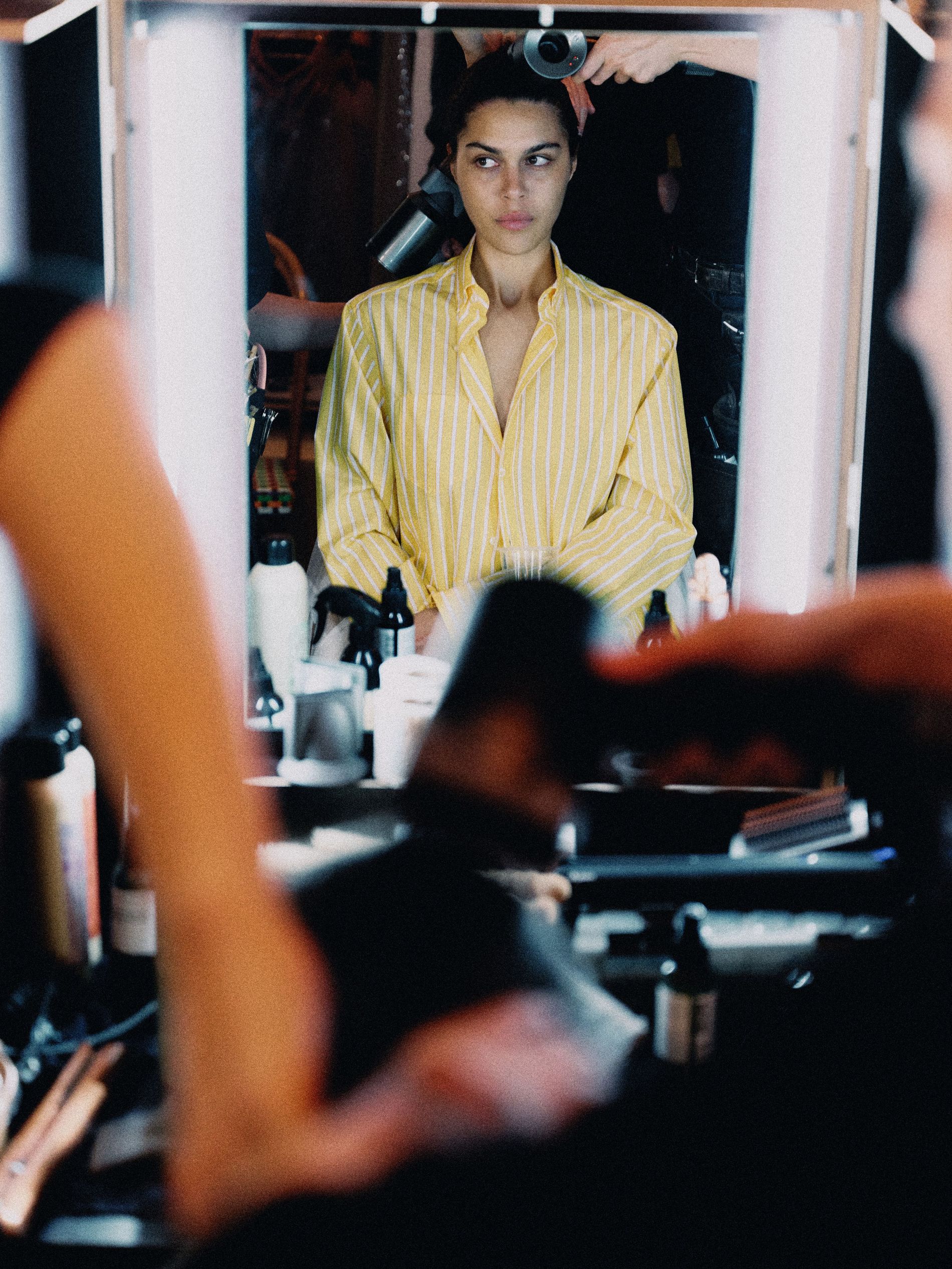 Unfazed by the stormy horizon and downbeat weather forecast plaguing Copenhagen Fashion Week, Mahony delivered styles that were weather-proof. To maintain rain-proof manes and keep models undeterred by drizzling showers, Mahony recommends a spritz of Davines dry texturiser, "to make the hair appear dry" in spite of rain droplets and misty atmospheres.
Embodying the phrase 'come rain or shine', Mahony says the weather didn't dampen the buzz before the show "with the backstage set-up a short five-minute drive from the runway," he shares that "the confined space and good music strengthened the feeling of togetherness." Then, half an hour before showtime "all the models were brought to the location on a party bus... and what a party!" he gushes.
"Who is afraid of little rain ... not Cathrine & Barbara, that's for sure! Those who brave win, and these two surely did," Mahony concludes.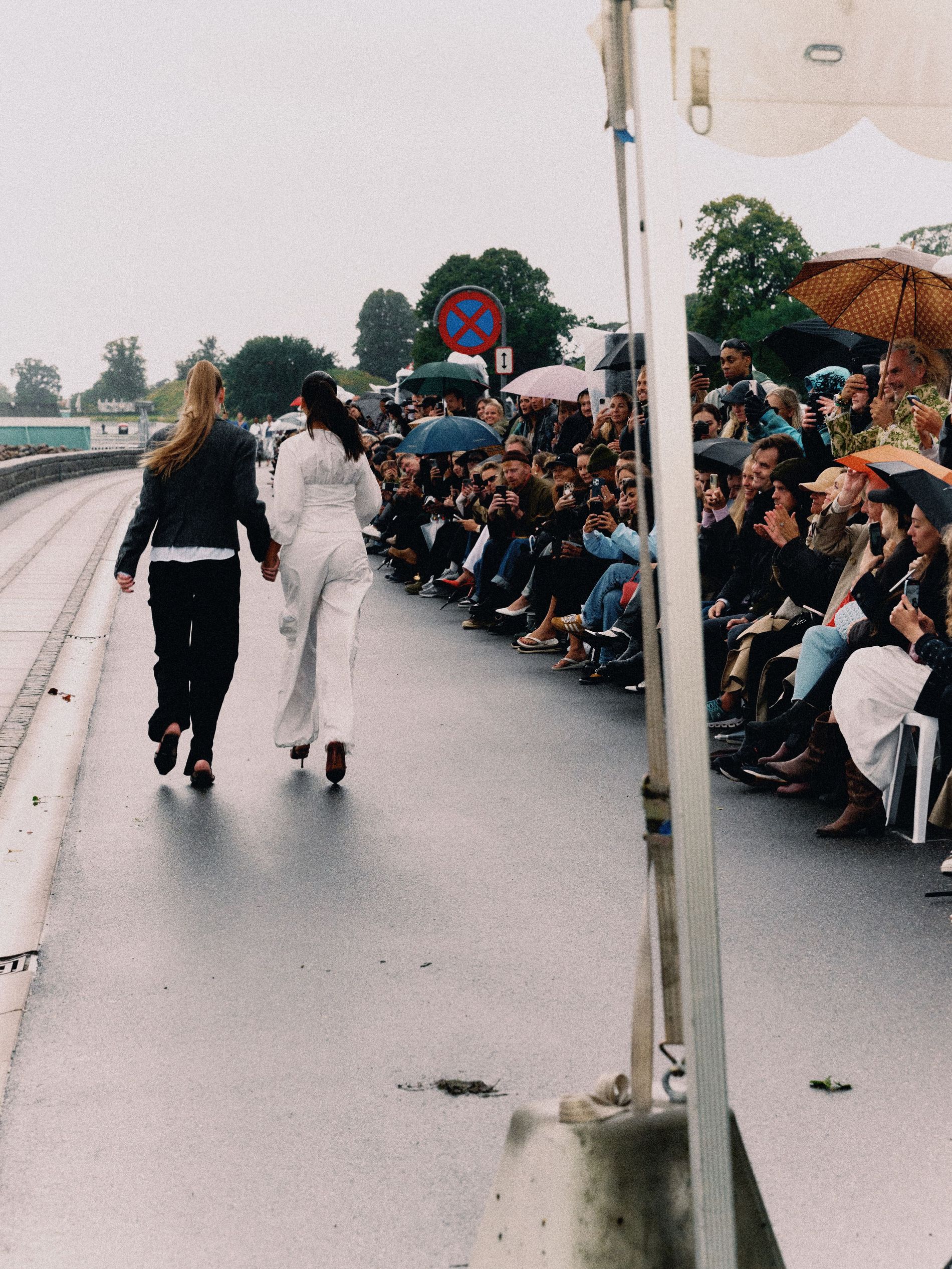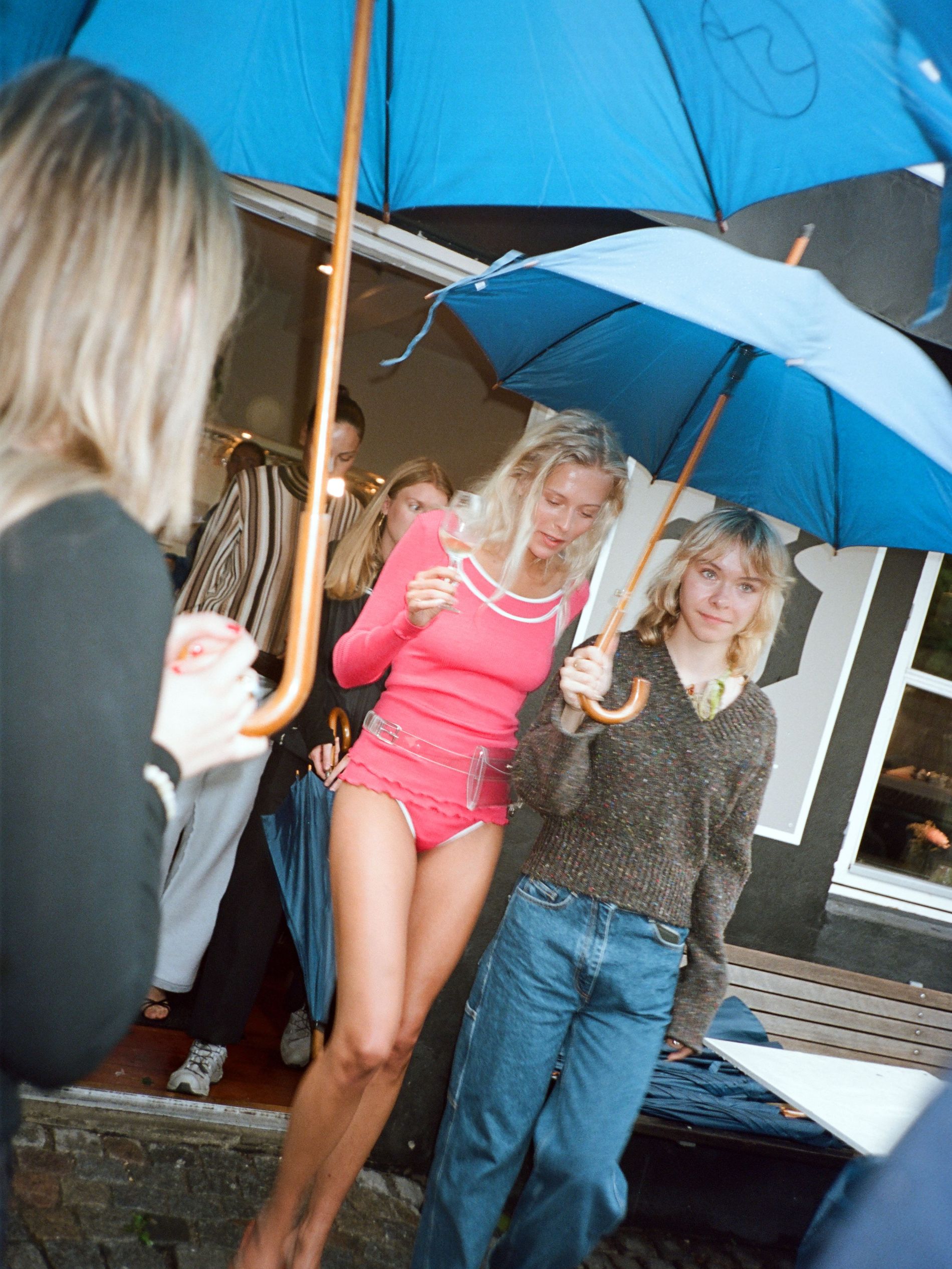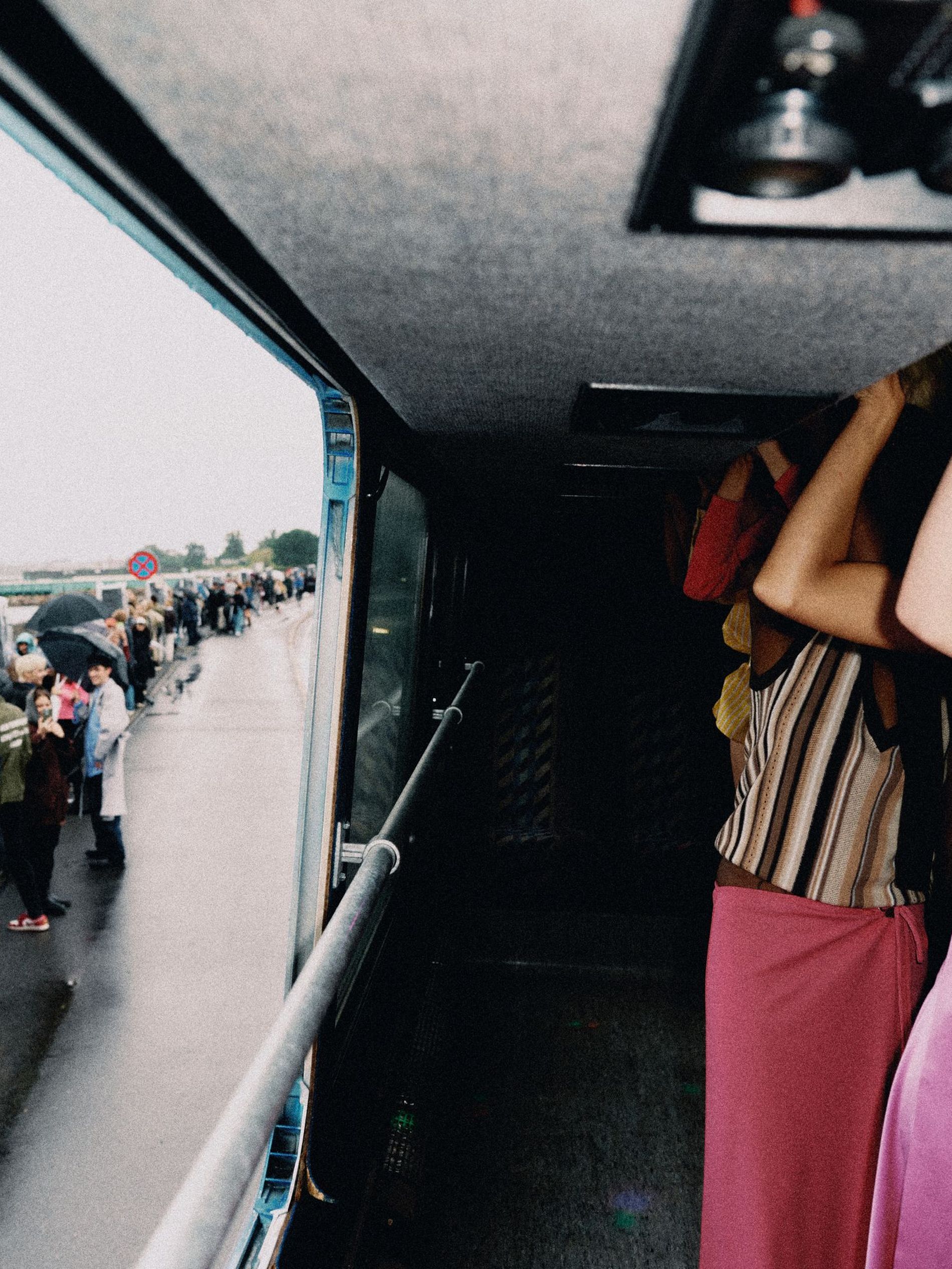 Creative Director: Cathrine Saks and Barbara Potts
Hair & Visuals production: Studio Cim Mahony team using Dyson
Photography: Frederik Kastrupsen
Makeup: Rikke Dengsø