For Vogue Scandinavia's October-November issue, we gathered the best in skincare to give your face the most decadent treat
All products featured on Vogue are independently selected by our editors. However, when you buy something through our retail links, we may earn an affiliate commission.
Welcome to a banquet fit for a queen. On offer are the most nourishing, replenishing and delectable products procurable. Be our guest, but please, do not eat a single thing. These dishes are concocted not from edible items, but from the most sumptuous skin ingredients in all the land.
Here's what's on the menu:
The Tonic by La Mer
Kick off the evening by popping a bottle, but beware, this ambrosia isn't squeezed from French grapes, but rather a distilled blend of marine-rich ingredients that will refresh and tone the skin after cleansing. La Mer's The Tonic as champagne.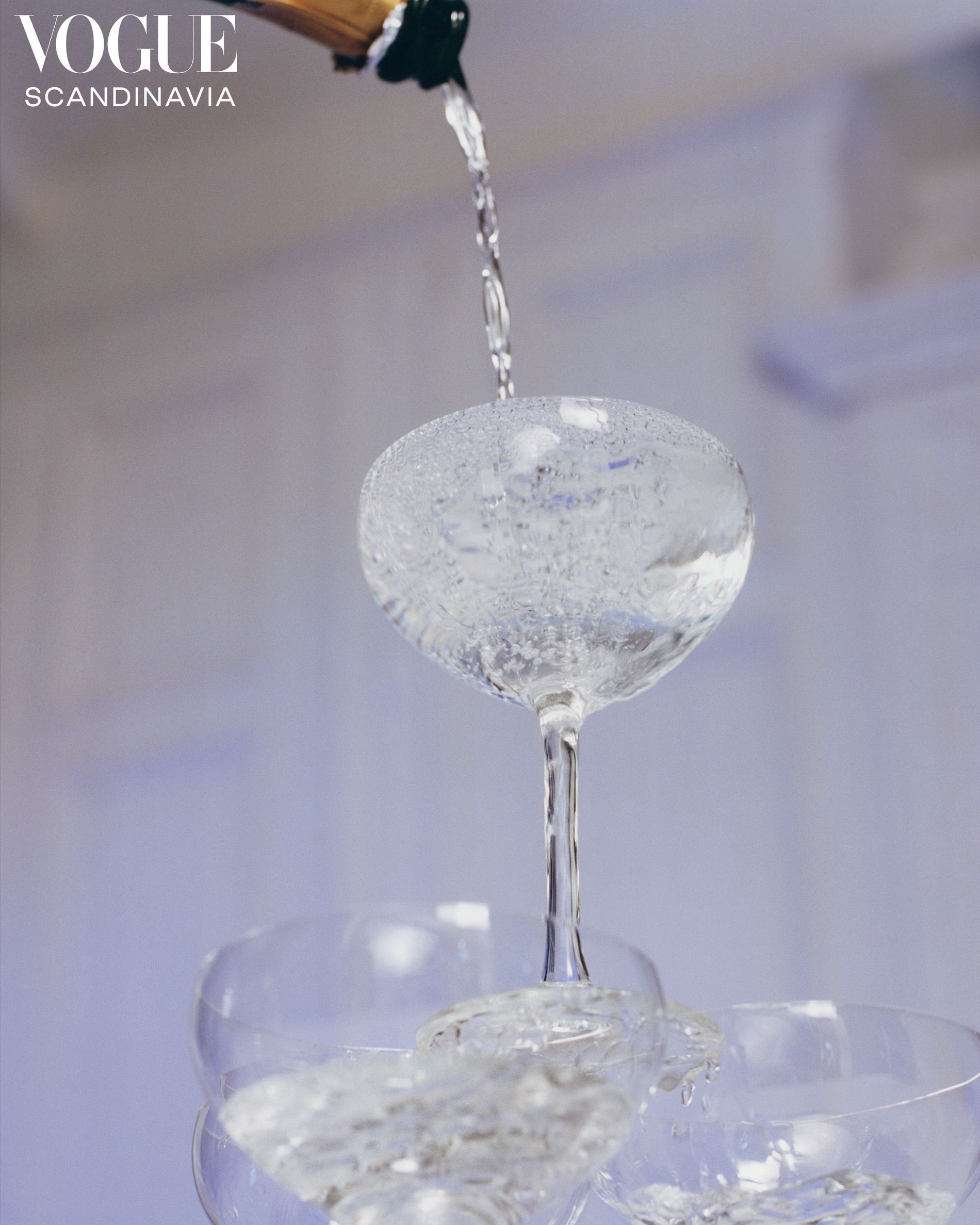 Photo: Benjamin Madgwick
Crème de la Mer by La Mer
At a banquet, it is most polite to wait for the host to take the first bite, however, in this case we strongly suggest avoiding consumption altogether. Here, dear guest, do resist enjoying this decadent caviar, delicately placed atop the richest of moisturisers. La Mer's Crème de la Mer as sour cream.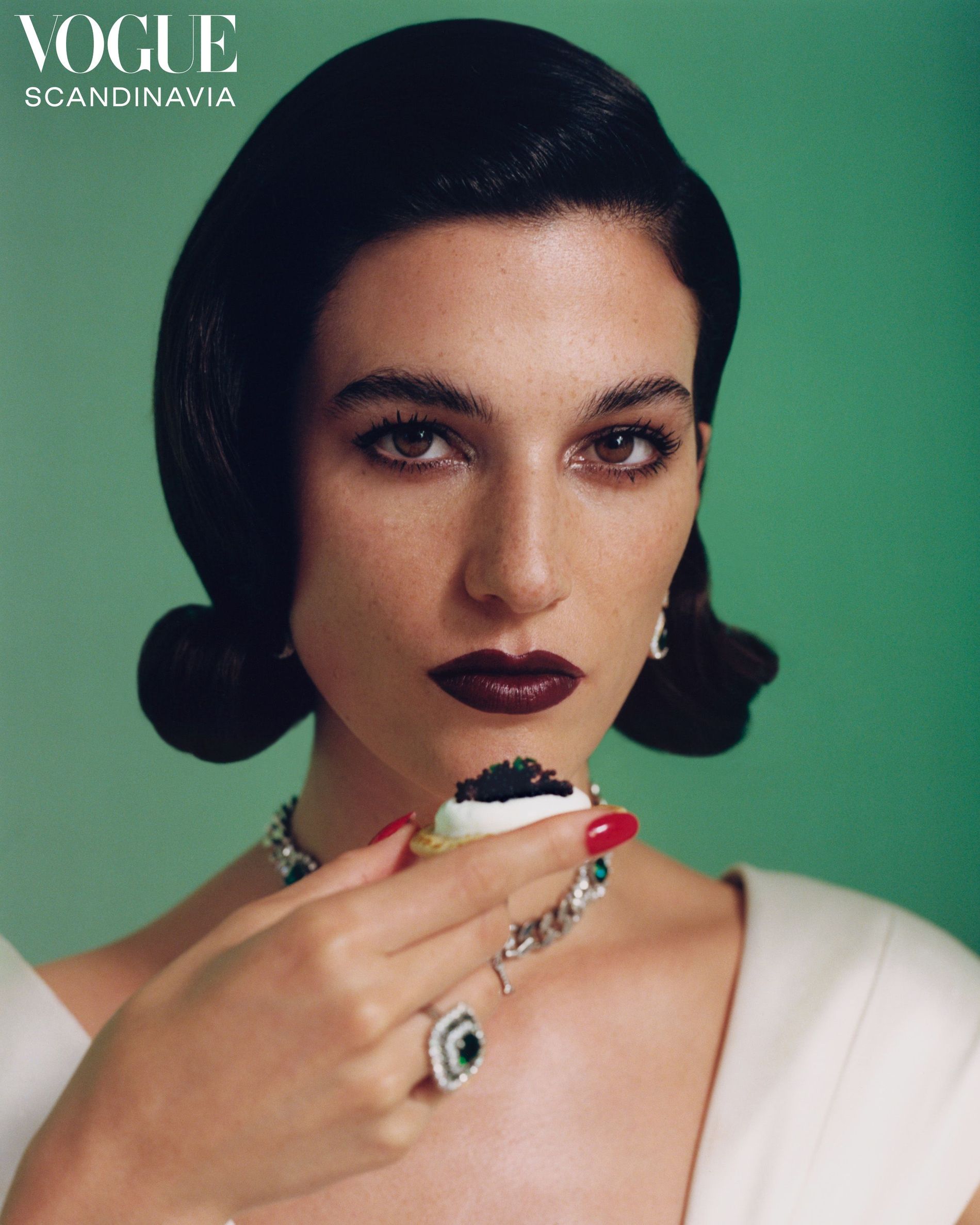 Silk crop top, price on request. Saint Laurent by Anthony Vacarello. Vintage emerald earrings, €88. D'Orlan from Susan Caplan. Vintage emerald ring, €145. Susan Caplan Vintage. Diamond silver choker, €1,390. Gucci. Photo: Benjamin Madgwick