Recycling company Renewcell is inviting one of the world's largest, most polluting industries - the textile industry - to participate on the cultural scene alongside artist Alexander Wessely and composer Jacob Mühlrad
Wessely and Mühlrad have worked on previous projects together but this is the first time they have jointly explored the fashion world.
Alexander Wessely is a visual artist who recently directed the music videos for The Weekend and Swedish House Mafia, and Jacob Mühlrad is a composer whose symphonies have been performed across the globe. The creative duo are now the brains behind award-winning textile-to-textile recycling company Renewcell's latest project, 'A dance'. Renewcell was founded by a group of scientists at KTH, the Royal Institute of Technology, in Stockholm with a vision to close the loop in which clothes are produced, consumed and now recycled.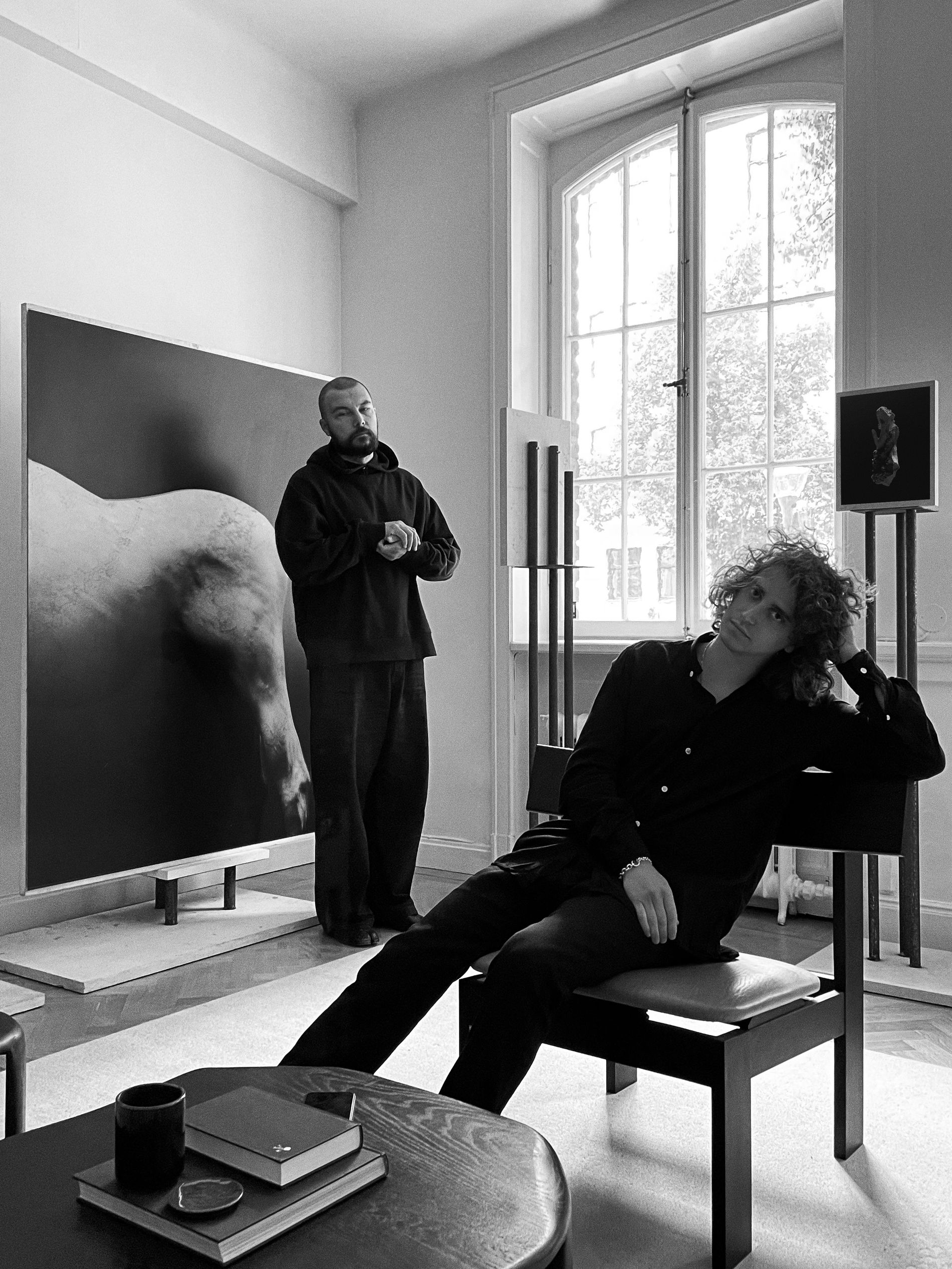 Alexander Wessely and Jacob Mühlrad. Photo: Ted Söderberg
'A dance' is a video piece exploring rebirth and circularity, and was created with ambition to show the beauty behind the process of making the renewable material Circulose.
Initiatives for a more sustainable fashion industry manifest themselves several times per year, yet some are certainly more noteworthy than others. When Swedish-based Renewcell introduced Circulose to the market in 2019, which is a raw material made from 100 percent textile waste, it did not take long until some of the world's largest brands wanted in on the goods, including retail giants H&M and Levi's.
When brands opts for Circulose to replace virgin fibers such as cotton, with their natural biodegradable textile fibres it reduces the environmental impact of the garments significantly. Renewcell's latest launch was a workwear jacket made of leftover fabric from a production made with Circulose in collaboration with Swedish brand 'Make it Last.'
It felt very natural to create an artistic interpretation of the Circulose process. I often work more with a cyclical form than linear, which goes really hand in hand with the process of recycling garments.
Jacob Mühlrad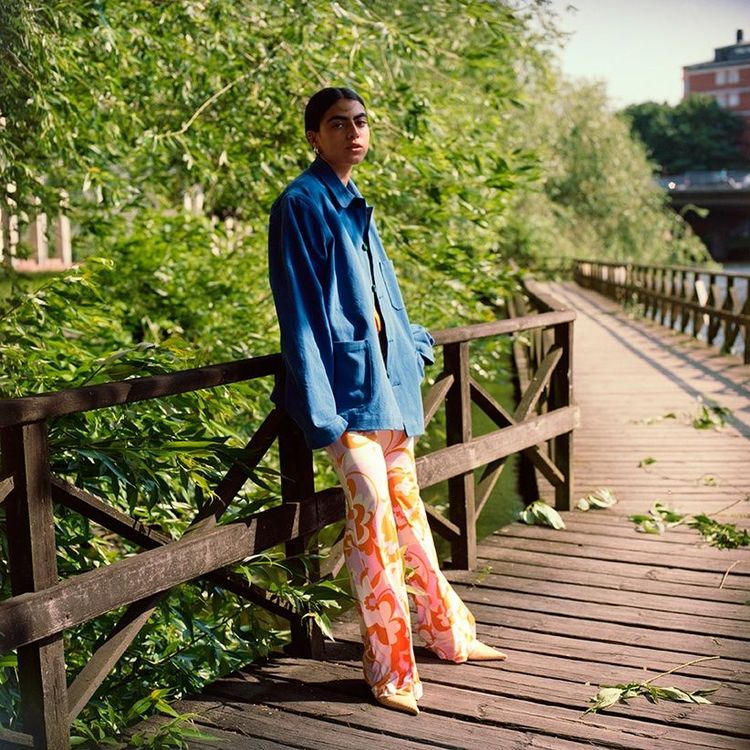 Make It Last's workwear shirt was created using Circulose. Photo: Ahmet Unver for Make It Last
Renewcell's sustainable background and vision, in combination with the creative freedom Wessely and Mühlrad were given, played an important role to why they decided to collaborate on the endeavour, "Their sustainability background, and future ambitions align with my own, and I love the idea that we can push boundaries and explore new areas of revolution together," Wessely explains.
Seen in the video is ballerina Mia Hjelte, who was also the choreographer for the project. "In order to change fashion, we need to change our vision on circularity within the culture sphere, as this is what inspires the industry." says Nora Eslander, head of communication at Renewcell. She further explains that the unique production process of Circulose, through shredders, pressers and screeners can be likened to a dance, the process is a carefully developed choreography, worthy of any stage.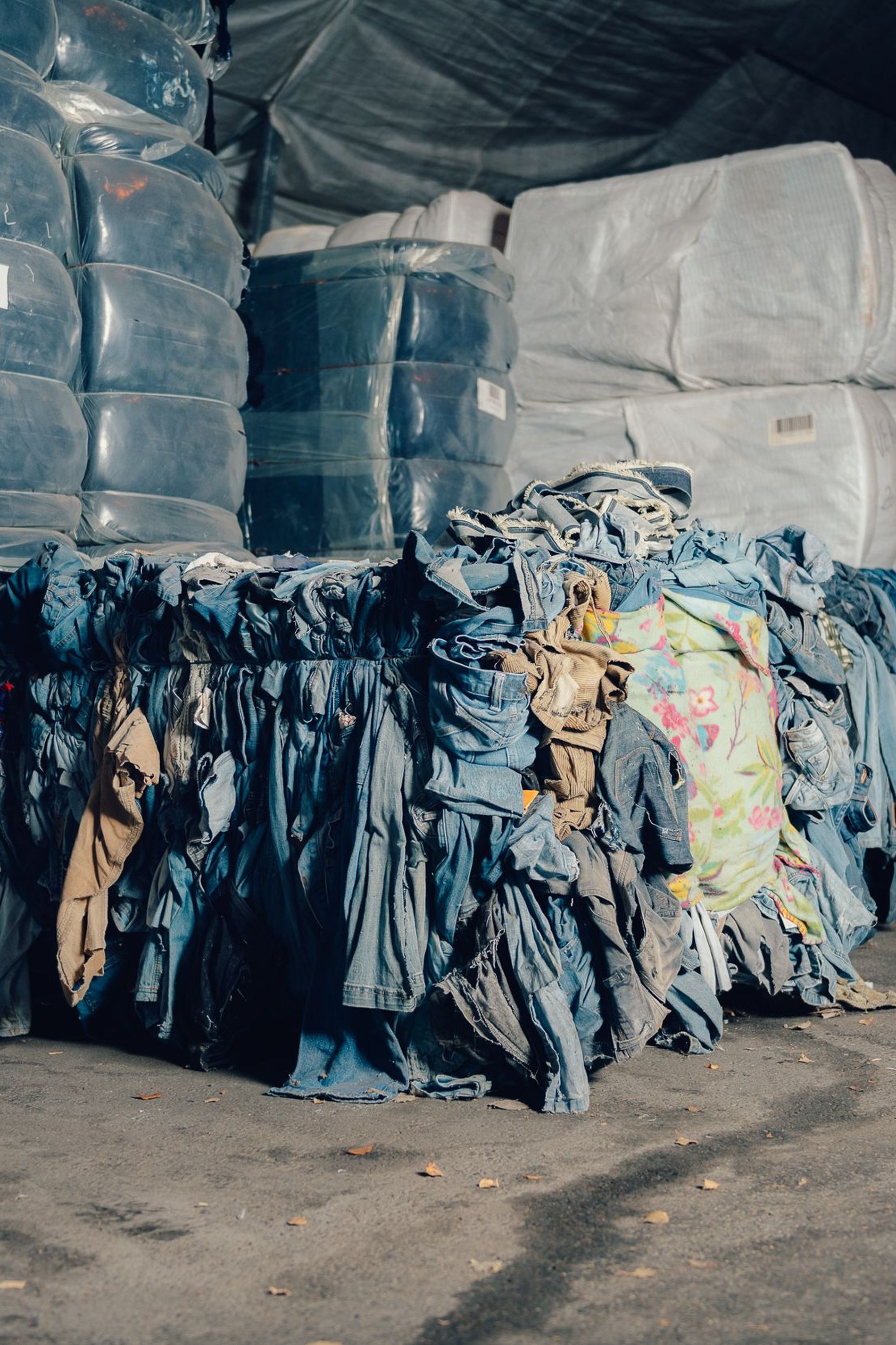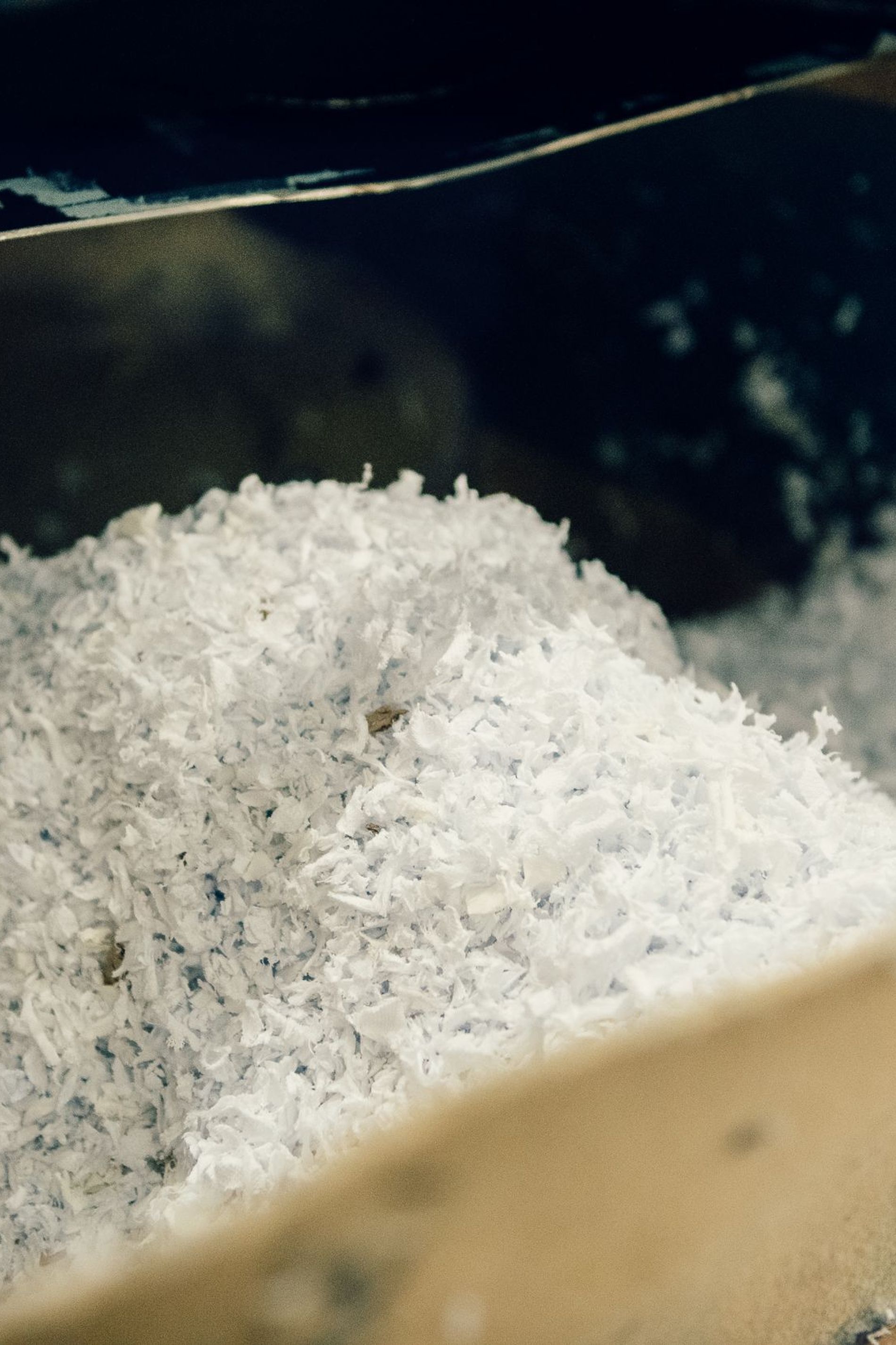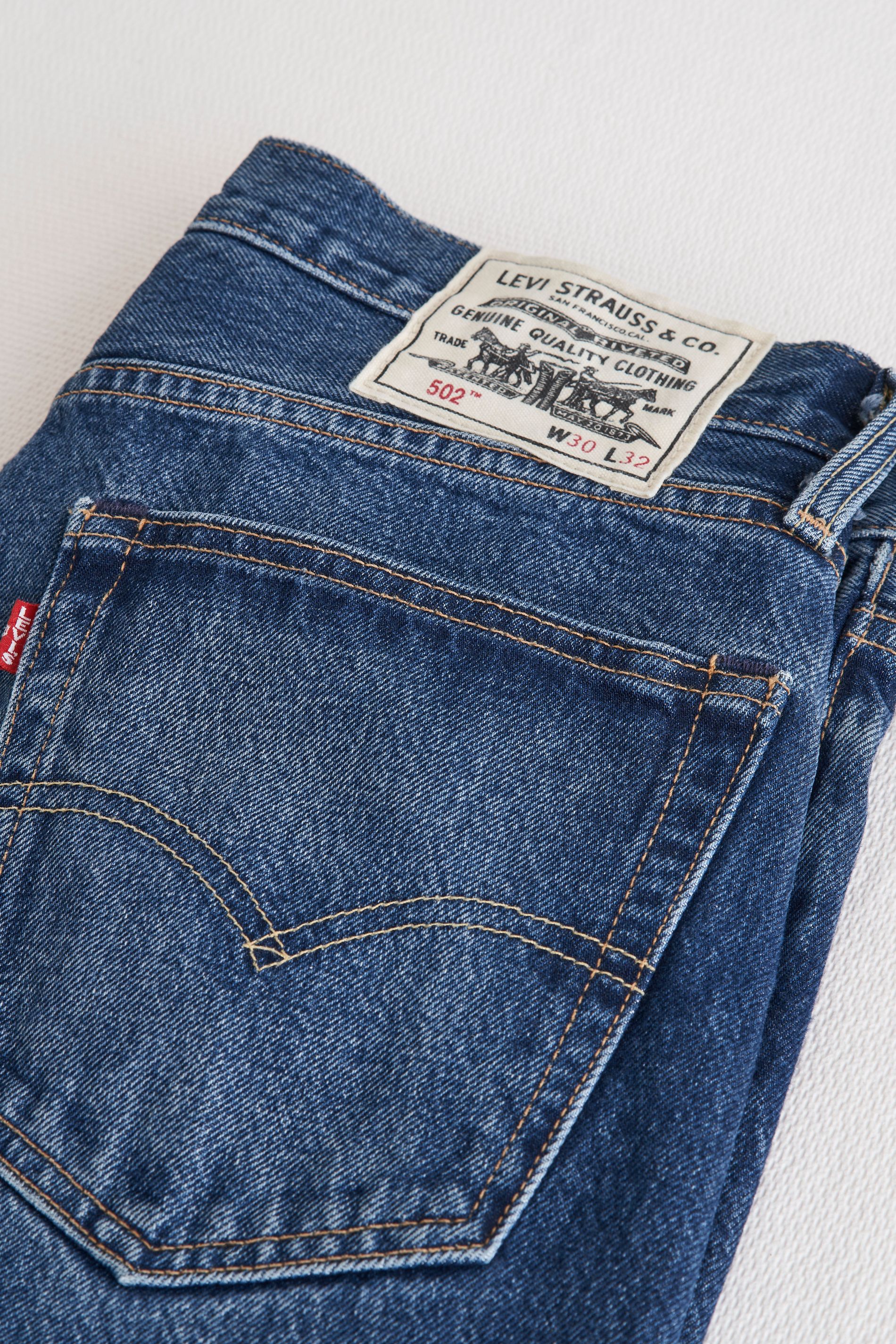 When I asked Wessely what he envisioned the film to look like, he straight away mentioned the circularity of the fashion industry that Circulose enables. "Since the first time I heard about Circulose I really couldn't stop thinking about this sort of endless loop of life that keeps giving. And the vision was always to interpret just that."
Wessely further explains that despite the process behind Circulose being very complex, Renewcell made the process easy to understand, which he explains is key when interpreting something like this. Wessely also says that the portrayal came very naturally after a couple of conversations with the team.
Mühlrad's and Wessely first crossed paths creatively in 2016, when one of Wessely's art videos premiered at Bukowskis in Stockholm and was accompanied by Mühlrads music piece "Schema" for the ensemble. However, it wasn't until some years later that the duo actually met in real life. This was when Wessely made the visual for Mühlrad's "One Symphony", as part of Swedish House Mafia's global arena tour in 2019. Wessely describes the duo's projects as a rewarding collaboration, both personal and creatively. Hopefully, this is not the last time we will see the creative duo make magic happen.