Breathtaking views and skiing trails surrounded by pure nature, Scandinavian skiing destinations are amongst the world's best — here are our top picks
With miles of tracks, high mountain tops, open landscapes, world-famous races, fascinating historical monuments and accommodation, as well as even the birth-place of modern skiing, you find so much more than you expect in the Scandinavian skiing destinations. Explore stunning nature and get unforgettable experiences in the wild while you bring out your skis and head out to the following cross-country skiing trails.
Finland
There are about 75 different skiing facilities in Finland, which is a high number considering the fact that the country doesn't really have any mountains. Instead, a vast number of slopes and skiing trails that are snow-covered during about 200 days per year can be found around the country. Hence, Finland is definitely a snow-proof skiing destination and trails open already in the beginning of October and close in the end of May.
One well-known destination is Ruka, where you find 240 km of well-groomed ski trails, of which 40 are illuminated. Stunning white sceneries and pure, crisp air along with excellent cross-country trails can be found in Levi. Don't forget to check out their special lodging for northern light-watching; their Aurora Wilderness Cabins and Sky Suites at Hotel Levi Panorama.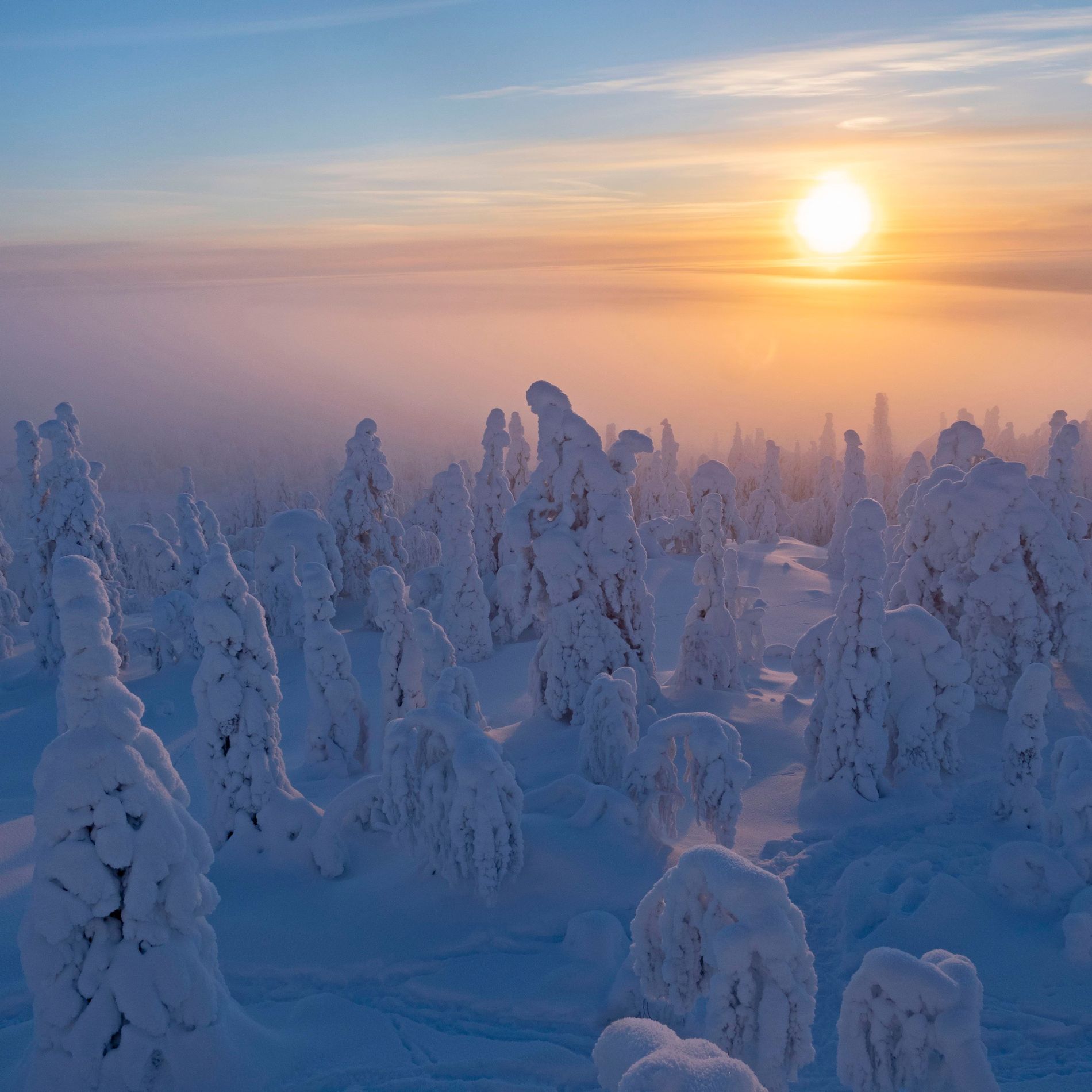 Ruka. Photo: Getty
Located far up north, yet just a short flight from Helsinki, this winter wonderland has about 200km of trails for cross country skiing. Even though there are several options for accommodation (such as the famous glass igloos in Kakslauttanen) and other amenities in the area, you still get the feeling that you are in the middle of the wild and the jaw-dropping untouched nature.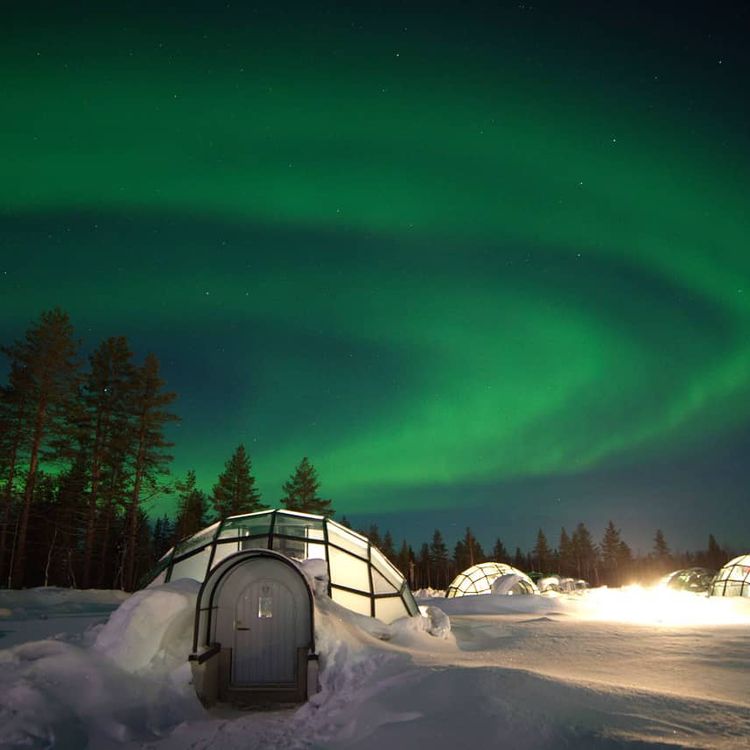 Kakslauttanen. Photo: @kakslauttanen_arctic_resort
Sweden
With the impressive length of 300km skiing trails, Bruksvallarna is undoubtedly Sweden's Mecca for cross-country skiing, whether you're training to race the next Vasaloppet or just want to cruise around the glimmering white landscape before stopping at a café for some homemade waffles and hot chocolate. Trails where you can bring your dog, biathlon trails, and illuminated trails are also available – thus Bruksvallarna has something for everyone.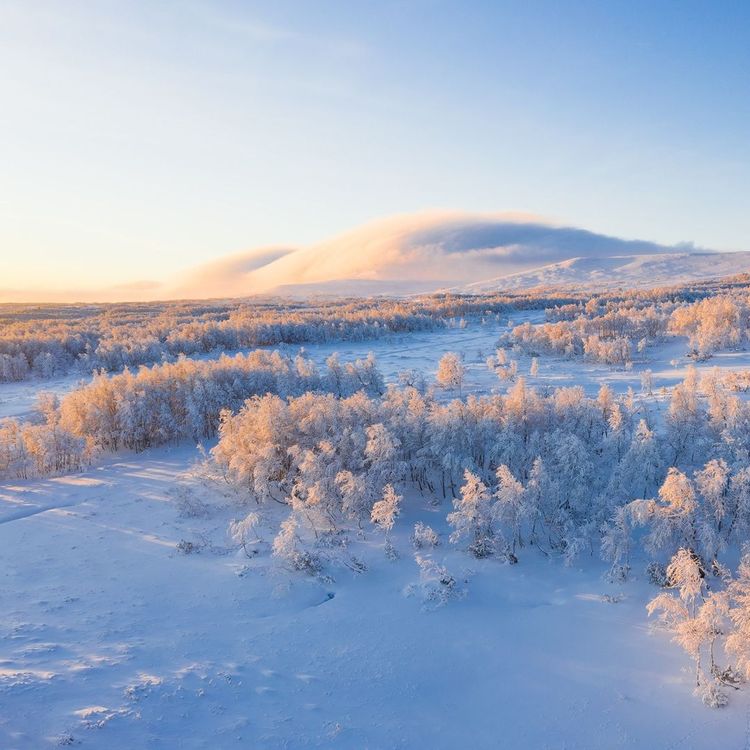 Photo: @truestoryse
This 400km long famous trail up north in Sweden's Lappland stretches from Abisko to Sweden's tallest mountain Kebnekaise. Hike here during summer, and the popular route is very busy, but fewer know about its beauty during the colder month where long days, sunshine, and tons of snow is the standard. Trips with experienced guides are possible where it usually takes around six days to complete the excursion.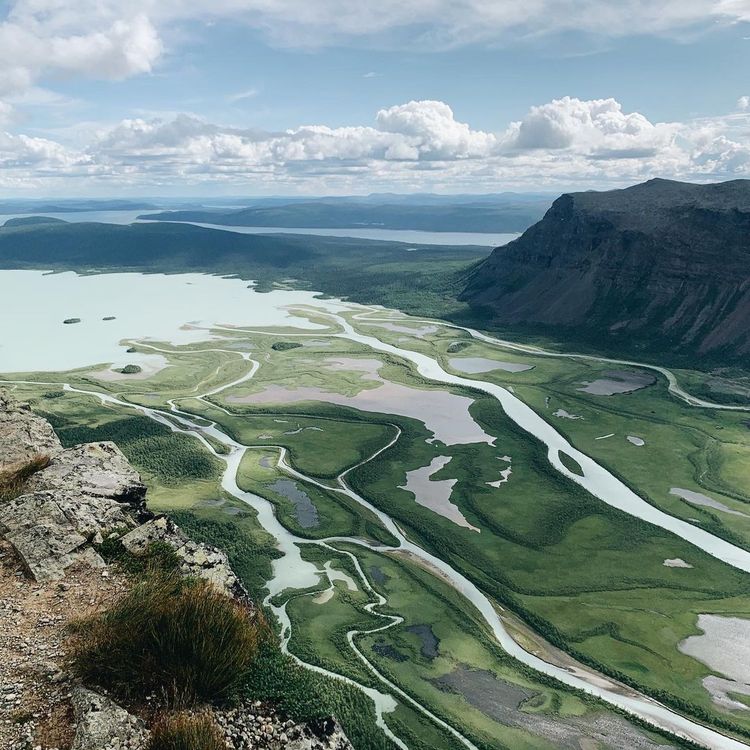 Photo: @lucijef
Norway
The Troll Trail between Rondane and Lillehammer passes through a miles of a stunning frosty landscape and is the perfect excursion for anyone wanting a longer skiing experience over about a week of skiing (with daily legs of 20-40 km). And for even more experienced enthusiasts, there are also several cross-country ski races in the area, such as the Birkebeiner Ski Race of 54km, and the 120km long Troll Ski Marathon, being the world's longest ski race.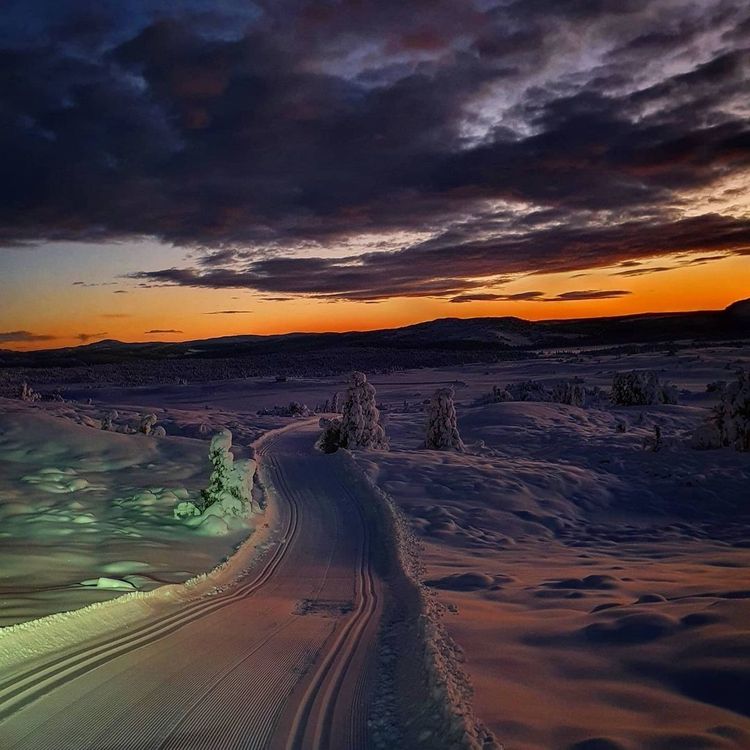 Photo: @visitlillehammer
Gaustablikk, Rjukan, Telemark
With about 85kms of cross-country trails, Gaustablikk is suitable for both beginners and veterans, though especially a point of interest for real ski enthusiasts since the area is renowned as the birth place of skiing – Telemark is where Sondre Norheim, the pioneer of modern skiing and known as the father of Telemark skiing, were seen in the slopes with his homemade pair of skis.
Northern Europe's largest high mountain plateau, Hardangervidda is located nearby, where you find trails as well, and other gems worth checking out are the Soria Moria sauna, Dalen Hotel, and Heddal Stave church. Moreover, Vemork power station, which was the target of the Norwegian heavy water sabotage operations during World War II, and the trail around is the one that was used by the Norwegian heroes.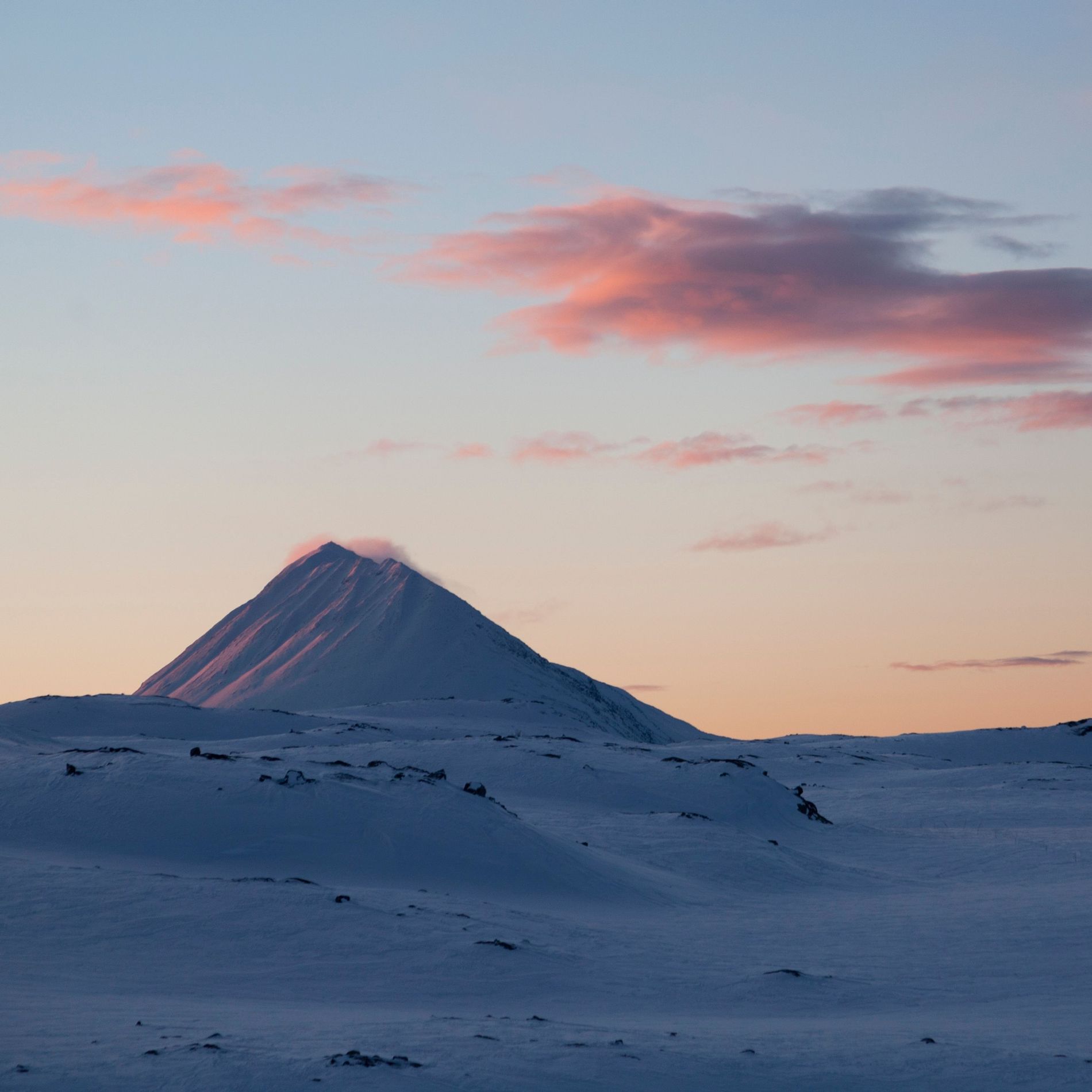 Gaustablikk. Photo: Getty
Iceland
Although most famous for its thermal baths and volcanos, Iceland is actually a destination worth visiting if you're looking for a skiing experience as well. Mt. Hlíðarfjall in the northern part of the country has five illuminated trails ranging between 1.2km to 10km of length, and it is possible to buy passes and rent equipment in the area. Enjoy the glistening white landscape with stunning snow-drenched mountains as a backdrop wherever you look.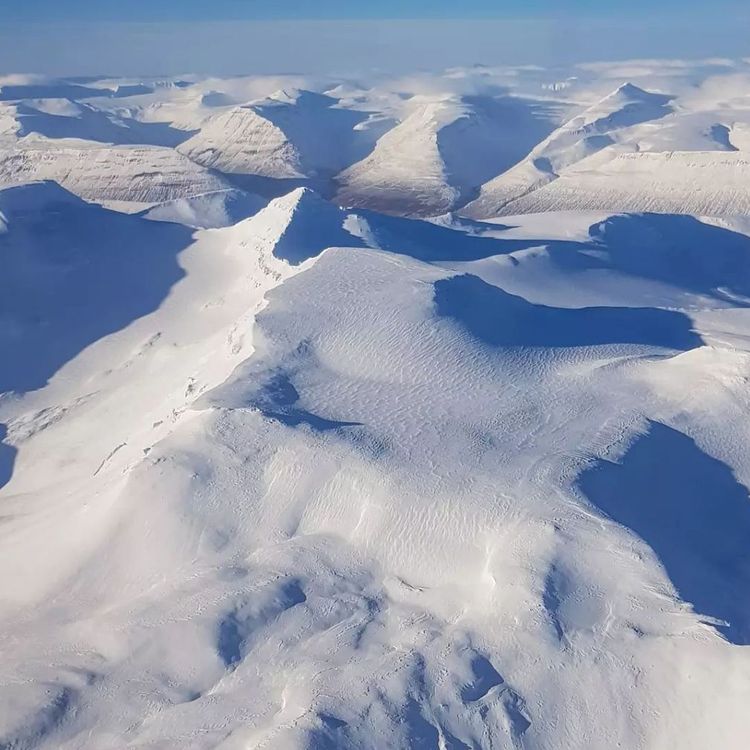 Photo: @thorgnyrd
The forest just south of the town Akureyri is another paradise for cross-country skiers seeking frosty trails far north on Iceland. Containing up to 20km of groomed trails, of which six are illuminated, Kjarnaskógur is definitely a must-visit for skiing. The breath-taking nature as well as its diverse array of bird species also makes it the ultimate spot for some bird watching while you dash through the snow.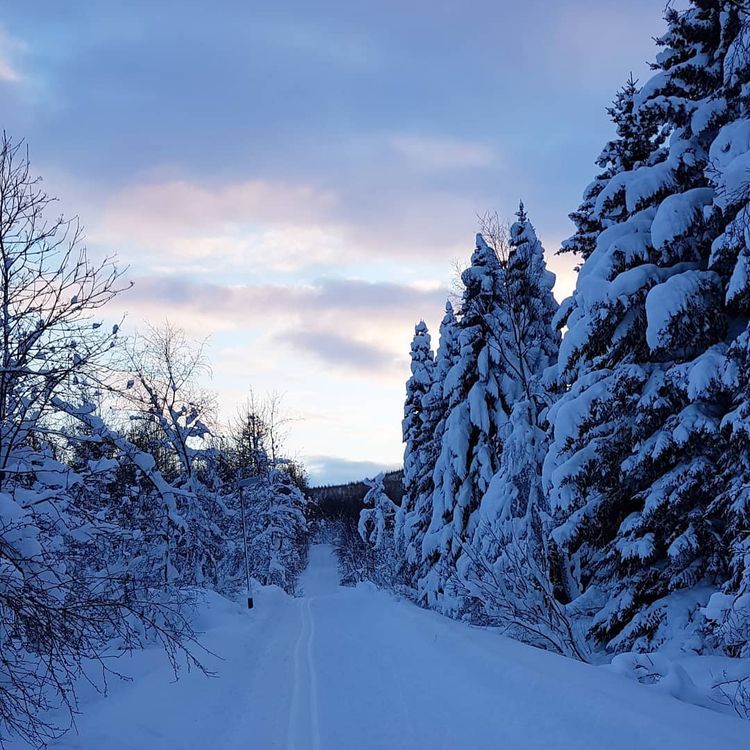 Photo: @gtorfadottir