For Pride 2023, Cos unveils a special collaborative initiative celebrating the culture of queer clubs worldwide
While Pride always proves to be a major date on the fashion calendar, drawing support and celebration from designers and brands internationally, Cos has this year teamed up with those at the pulsing heart of the LGBTQIA+ community: the queer clubs. Tapping four of the most celebrated clubs in the world, Cos now unveils a range of vibrant graphic T-shirts, from which 100% of the sales profits will be donated to LGBTQIA+ charities including Not a Phase, Margate Pride, Observatori Contra l'Homofòbia, London Friend, and Kaleidoscope Trust.
Below, get to know the clubs involved in the collaboration, and shop the T-shirts produced by each.
Sink the Pink
Glyn Fussell and Amy Zing co-founded Sink the Pink (STP) in 2008 after several disappointing nights out and a lack of safe queer nightlife in London. For 14 years, STP has challenged UK nightlife stereotypes and provided spaces for self-expression. "The important thing is to be working with brands in effective ways," says Fussell, adding that she will only work with brands that are working towards real change. "The T-shirt feels like a beautiful representation of the legacy of STP," Fussell says of the design, which features three Queen playing cards as well as the club's official logo. "We really were the queen of club."
Cos
Pride 2023 T-Shirt Sink The Pink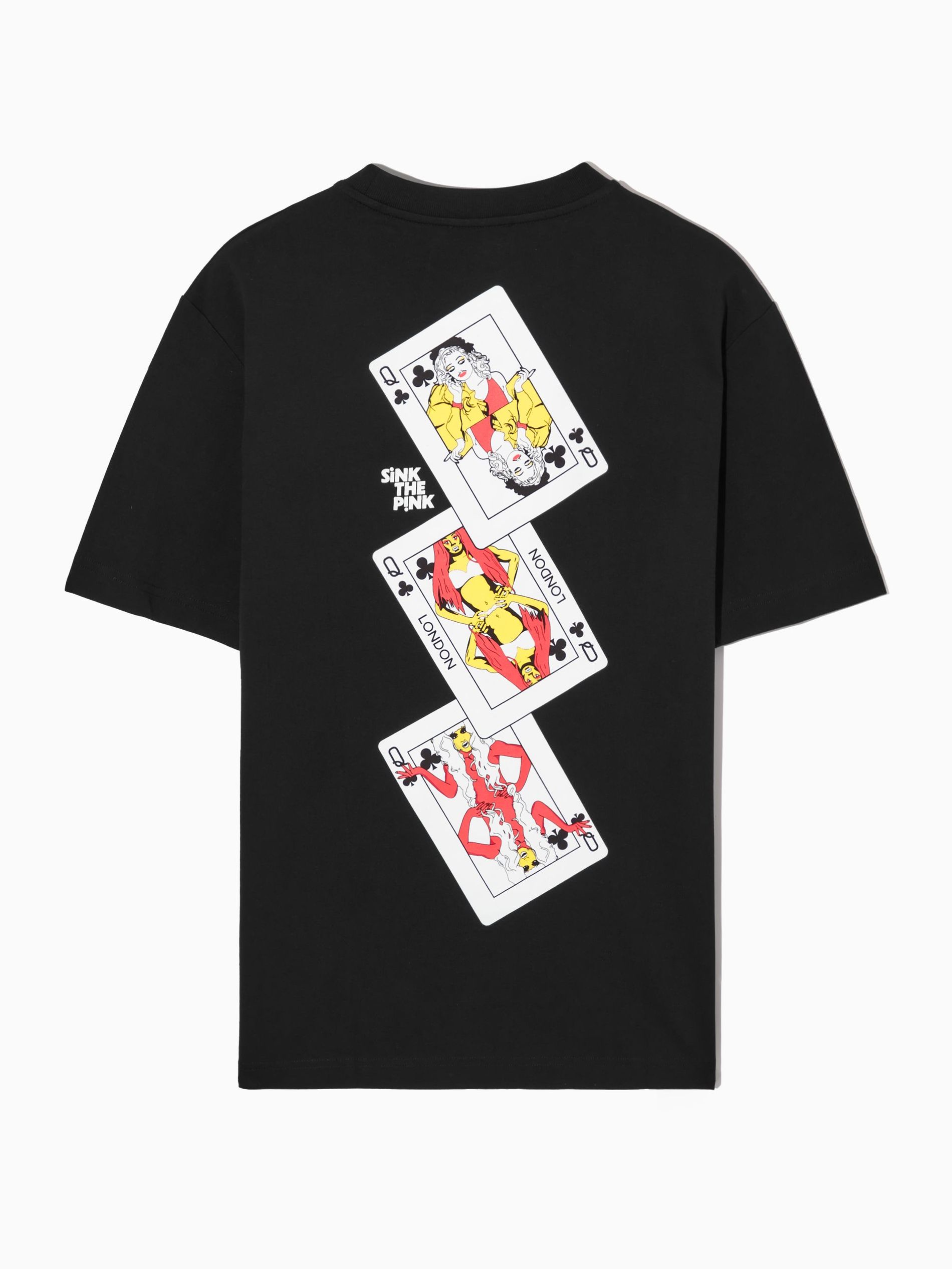 Churros con Chocolate
Barcelona's Churros con Chocolate takes its name from the Spanish traditional treat, frequently consumed by the founding group of friends after a night out. Luis Alcalá, Puy Ruiz de Alda, and Manuel Ponce started the unique collective in 2011 to house the city's diverse LGBTQIA+ scene. Whether it's Vanity Milan's drag show, Paralel Merche Mar's cabaret, or one of the "churreros'' most fabulous costumes, their parties are about collective creativity. While the Spanish government recently passed a trans equality law, Churros con Chocolate continues to advocate for additional mechanisms to protect these. "Brands like Cos that are more well known and can reach around the world work as a sort of a link between us all'' says Alcalá.
Cos
Pride T-Shirt 2023 Churros Con Chocolate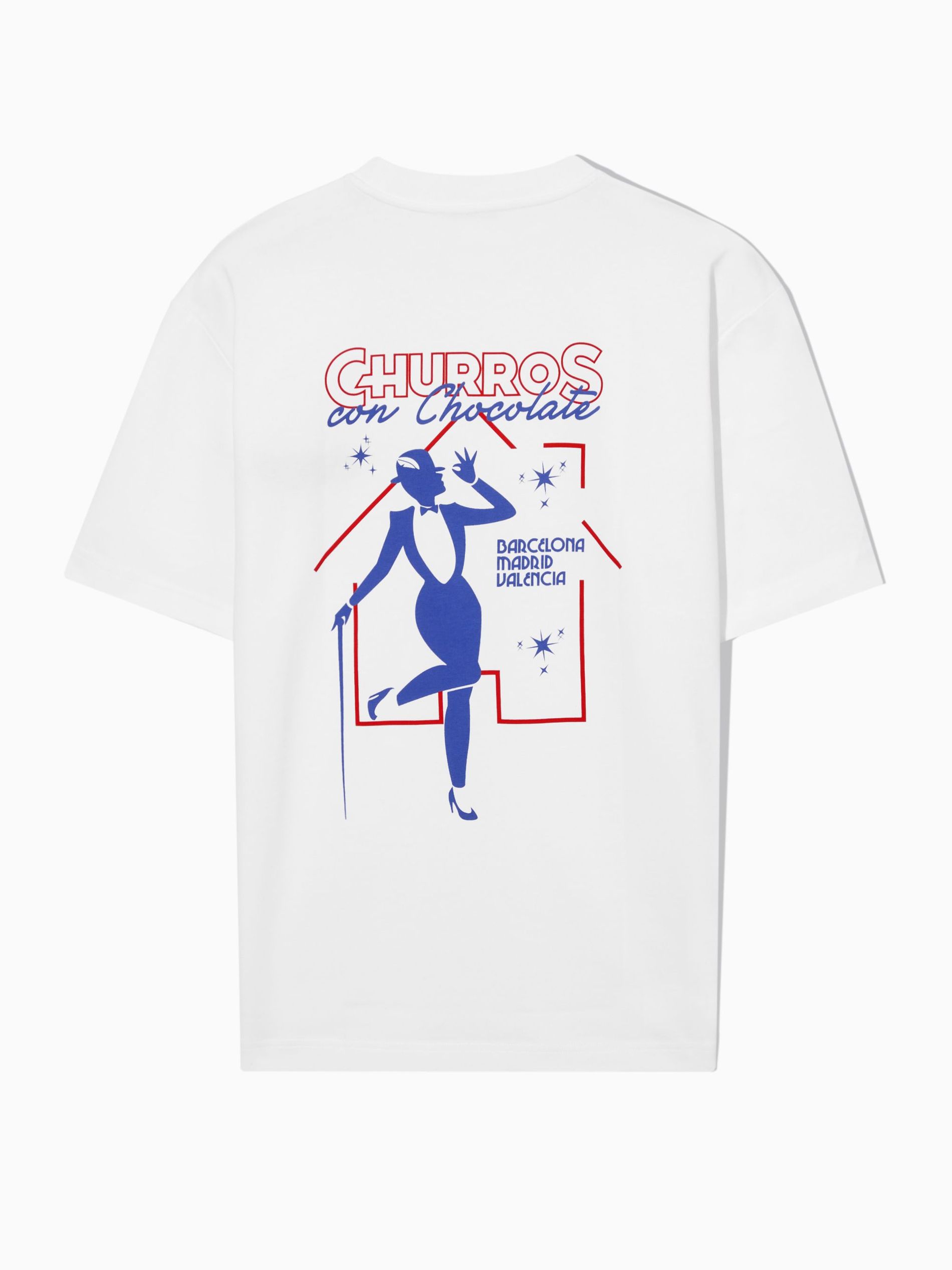 The House of Yes
The House of Yes in Brooklyn, New York, is a nightclub and circus theatre that demonstrates the transformative power of live performance. In 2007, high school friends and emerging performers Kae Burke and Anya Sapozhnikova leased a dilapidated squat on an industrial strip in Queens, hosting circus skill shares, costume-making workshops, and house parties. 'It began as a live-in workspace, but, in this larger space, we could build a circus theatre that doubled as an event space', says Burke. The House of Yes encourages the creative expression of all attendees, with a schedule packed with famous DJs, variety shows, aerialists, go-go dancers, fire breathers, and stilt walkers. The House of Yes' T-shirt design "is really all about the idea that love is the vibe! The interconnected lines and shapes are like communities, coming together to create something unique and beautiful," says Burke.
Cos
Pride 2023 T-Shirt House Of Yes
Horse Meat Disco
Horse Meat Disco (HMD) is the most international of the four queer clubs, with locations in London, Berlin, and New York. 'To have our regular parties in these three cities that have such a deep heritage of clubbing is great," says James Hillard, cofounder of HMD. Leading London's LGBTQIA+ disco revival, Hillard, together with friend and DJ Jim Stanton, founded this spectacular club in 2004, with tours having since taken them to places as far-reaching as Australia and Bali. 'I wanted to create a party that was much more inclusive and diverse,' says Hillard. In regards to this year's COS partnership, Stanton suggested that 'it's something that has to be a lifelong commitment and should extend to looking after employees and customers as well as wider LGBTQIA+ community services."
Cos
Pride 2023 T-shirt Horse Meat Disco