Captured on Vogue Scandinavia's gender fluidity expert Mikko Puttonen, Christian Louboutin's latest collection is an ode to self-expression and doing you
In collaboration with Christian Louboutin
Taking cues from a heavenly world, Christian Louboutin's new capsule collection titled 'Our Angels' is a celebration of coming as you are, embracing uniqueness and encouraging us to unapologetically be ourselves. "What I like about angels is that they don't have gender but are still very sensual. It relates to so many people I like and admire, human yet celestial, making me dream," describes founder and creative director Christian Louboutin.
The new capsule collection introduces an array of sleek boots arriving in three different styles: ankle, knee-high and over-the-knee. Drawing inspiration from the timeless appeal and boundless creativity of glam-rock icons, the exquisite boots are crafted from black and leopard-print leather alongside incorporating luscious velvet and satin. Featuring chunky platform soles paying homage to the artistry of performance, the pieces are designed to intensify the wearer's silhouette. As a special touch, the collection also features refined couture details with delicate embroidery appearing on styles such as the Morgan Fleur knee-boot.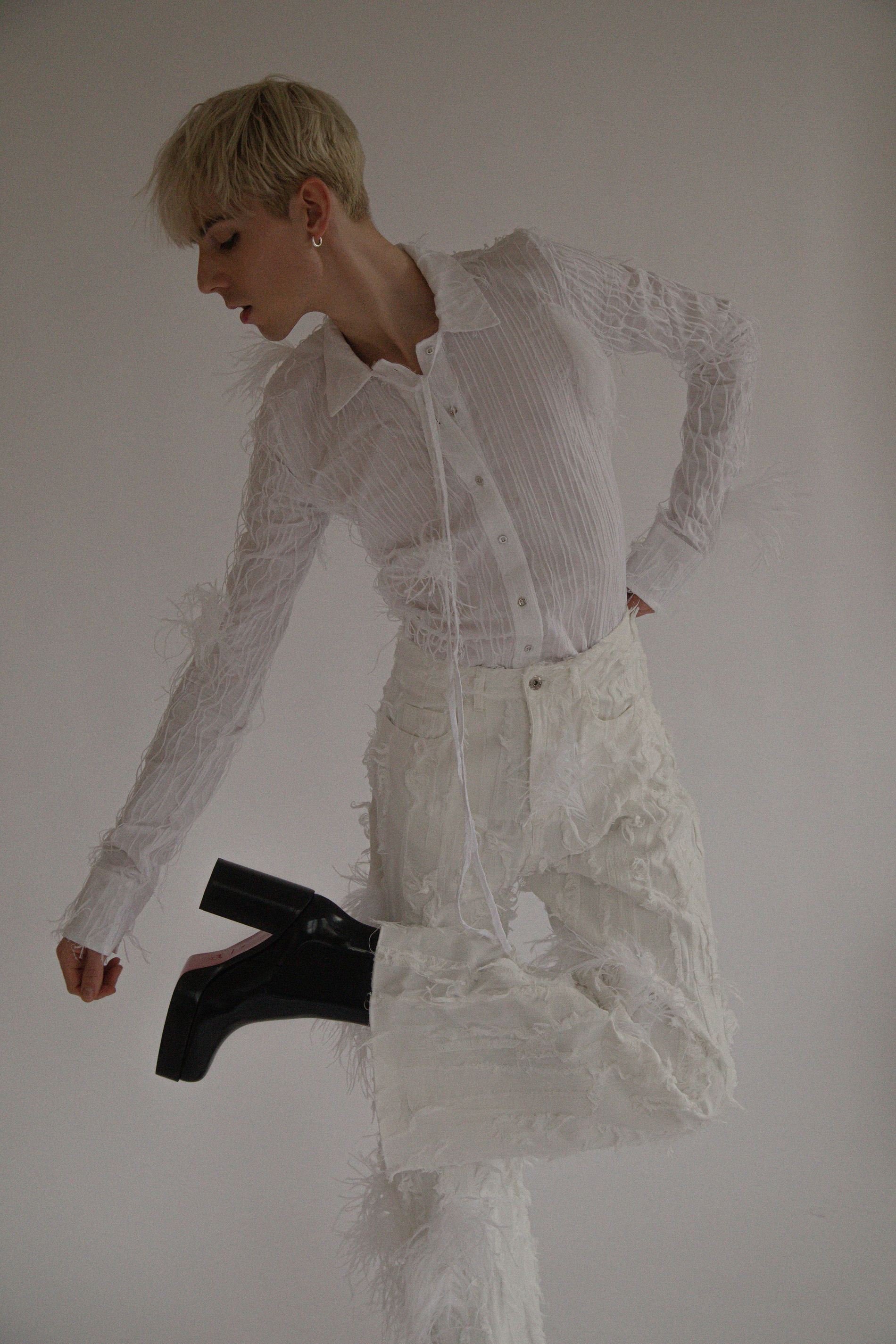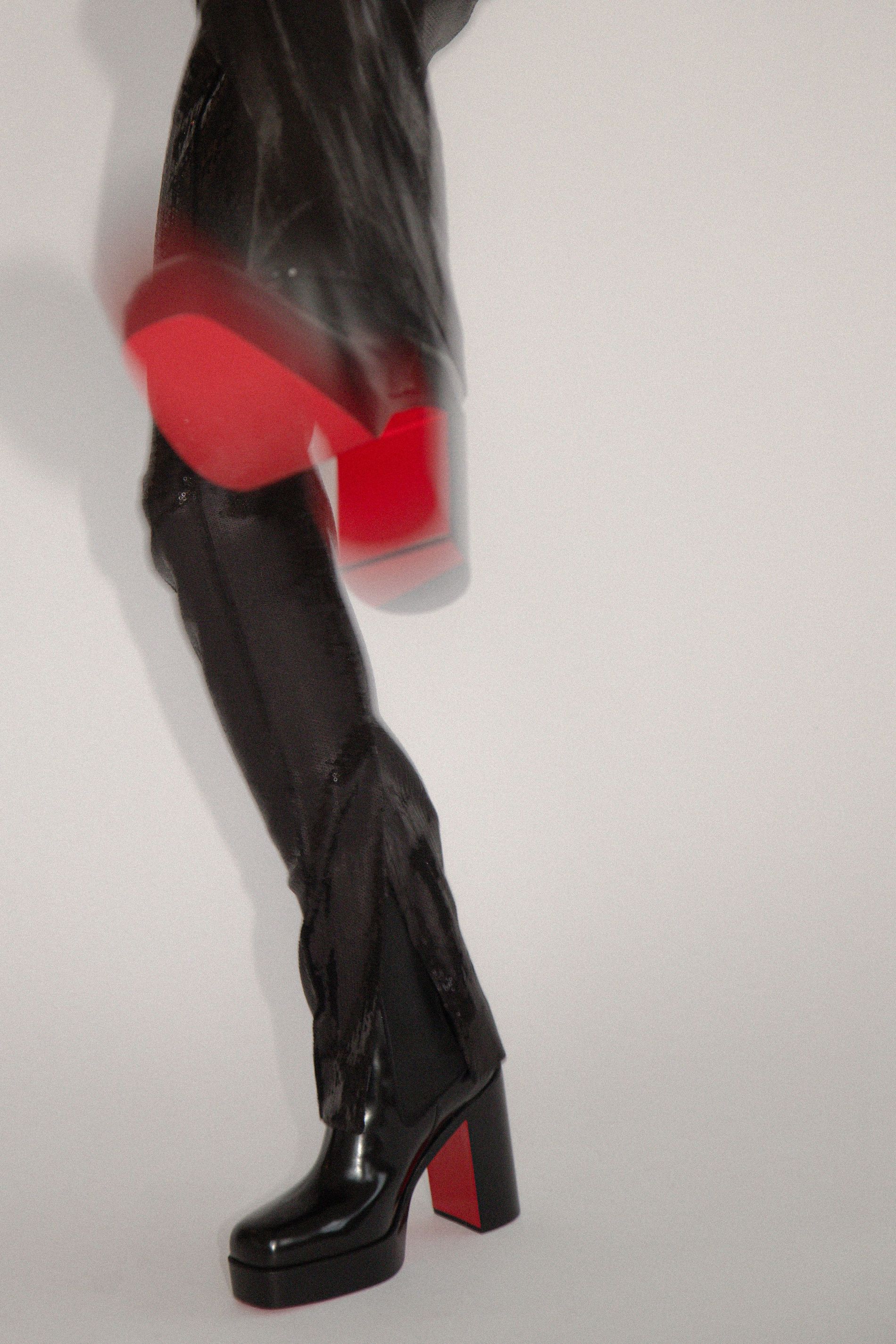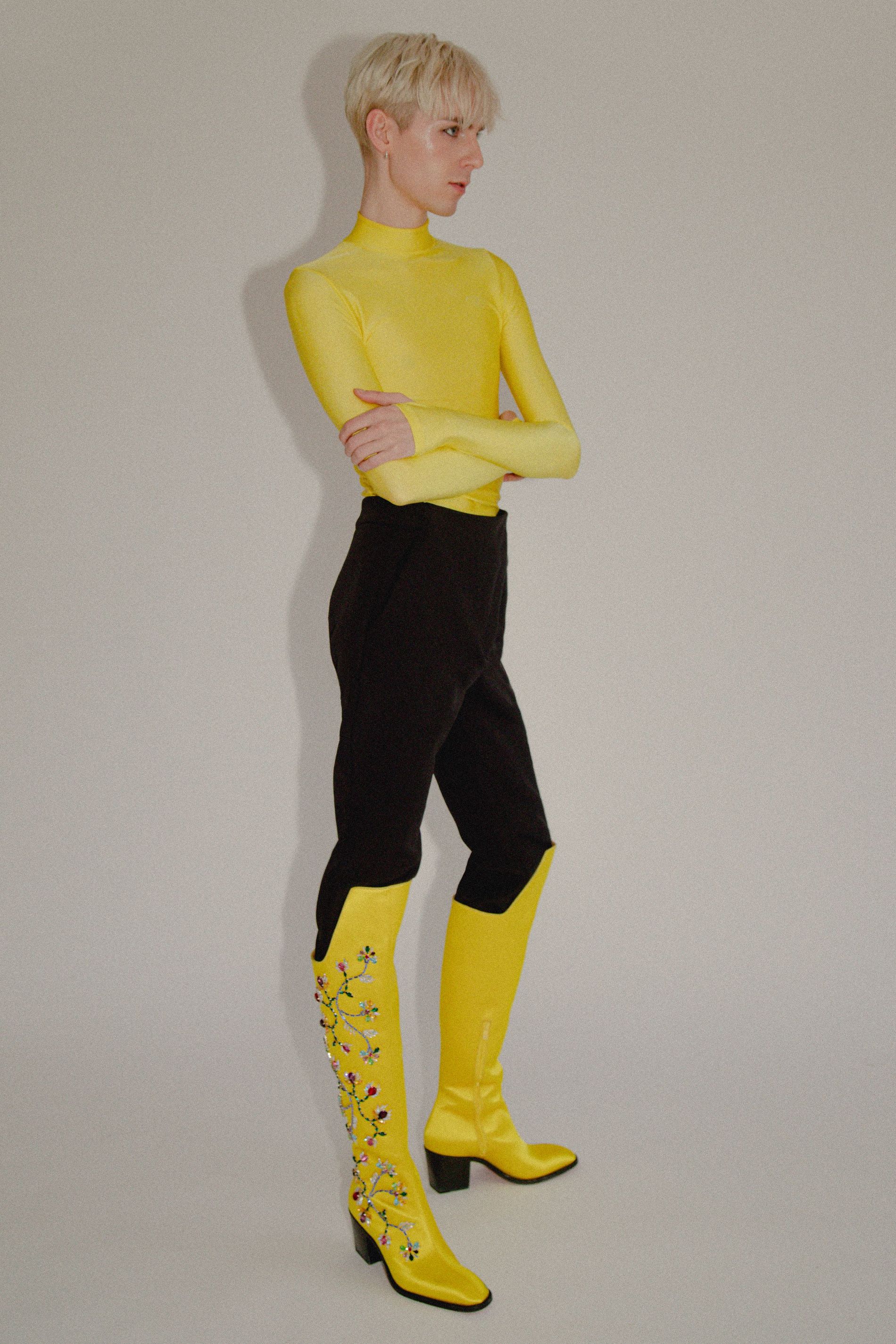 "When I was wearing the boots for the first time, it was like putting on a superhero costume. I instantly felt like a different version of myself - more confident, stronger and a little bit sassier," Mikko describes. "I personally got very inspired by the glam rock aesthetic of the collection and that influenced my styling. I wanted to have something flamboyant and went for white feathers, and for a little bit of rock, I added a look with shiny sequins and black eyeliner."
The collection also introduces two collector's Kypipouch bags coming in embroidered canary yellow satin and elegant crystal-embellished black velvet. Embracing the vision of a collection that's designed for everyone, 'Our Angels' is available in the broadest spectrum of sizes the house has introduced to date, ranging from a European 36 to a 46.
"I have been always very lucky to have EU40 feet so most of the shoes in the market fit me. Nevertheless, I can imagine how frustrating is for someone with bigger-sized feet to find something extra special. I am beyond excited to see the shoes and accessories worn by all genders," Mikko says. As the maison describes, the collection is "an eloquent ode to inclusivity and the importance of subverting the status quo."
Shop the full collection below.