Chloé Schuterman's latest collection for the Swedish multi-brand boutique is an ode to some of the most beautiful cities in the world
Being in the midst of the coldest months of the year, swathing ourselves in warming, luxurious fabrics is the Scandinavian sartorial way to get through winter. Honing in on the comforting staples, a beautiful cashmere sweater is a must-have in our winter wardrobes, and the latest Chloé by Nathalie Schuterman collection introduces six unique pieces that each carry their own message.
Drawing inspiration from six cities around the world that hold a special place in Chloé Schuterman's heart, each sweater made of high quality cashmere and soft wool signify a location – Stockholm, London, Milan, Paris, New York and Los Angeles. "These cities are all unique in their characteristics and I hold them all close to my heart – Stockholm where I grew up, London where I became a teenager, Milan where I spent a semester abroad as well as countless hours in showrooms for buyings, and Paris… the city of lights, my current hometown, and the city where I am transitioning into adulthood," the designer describes.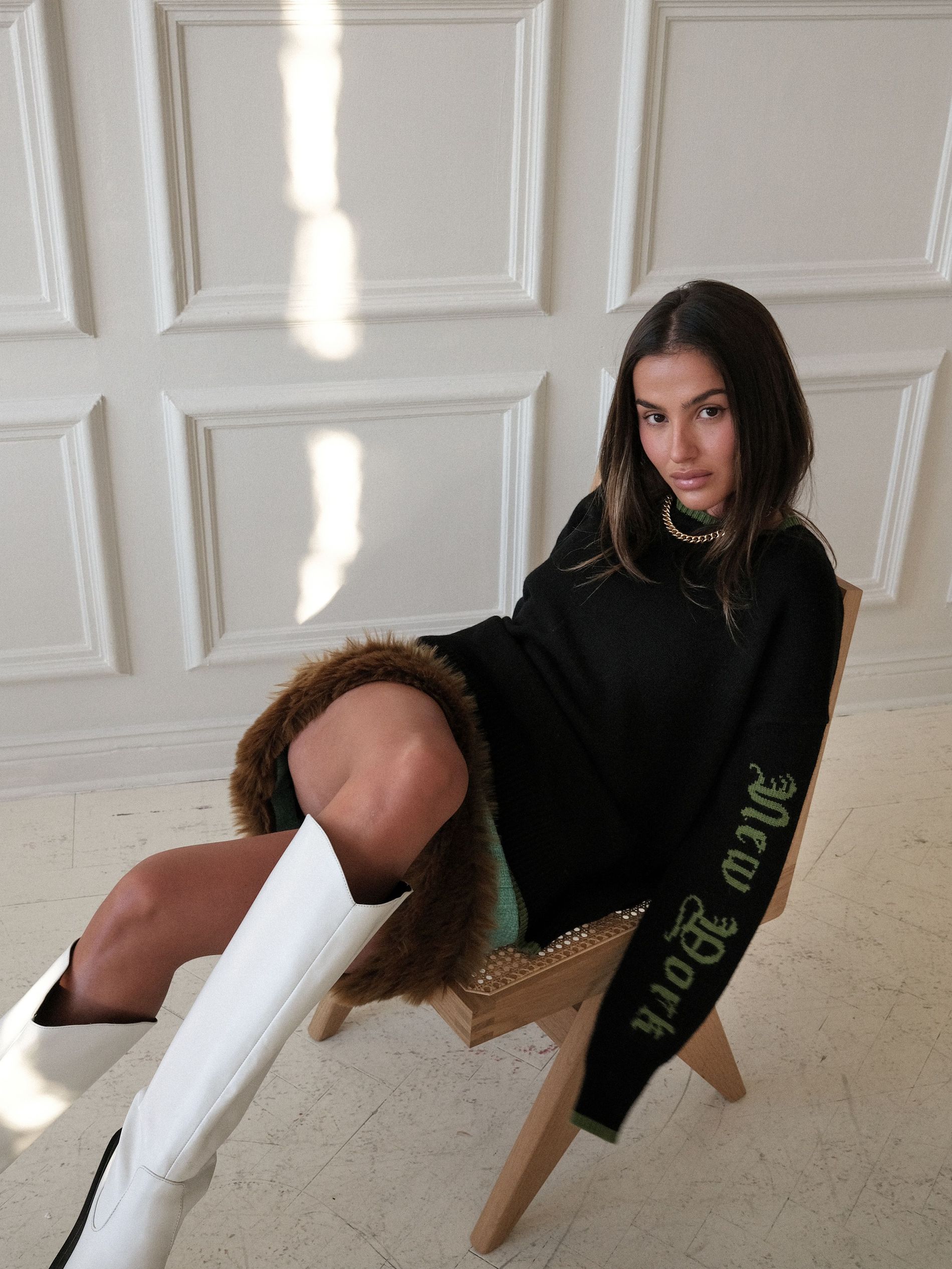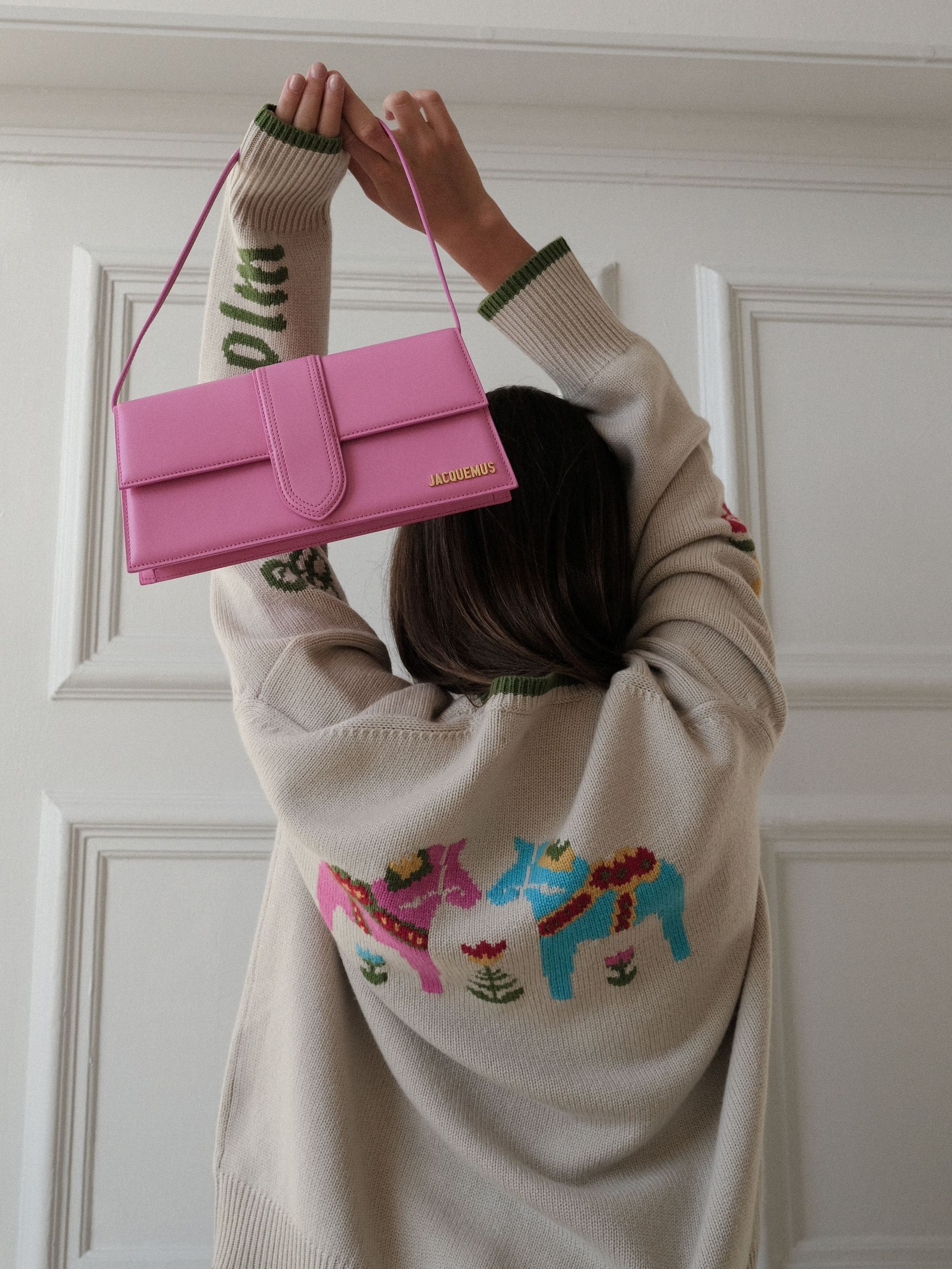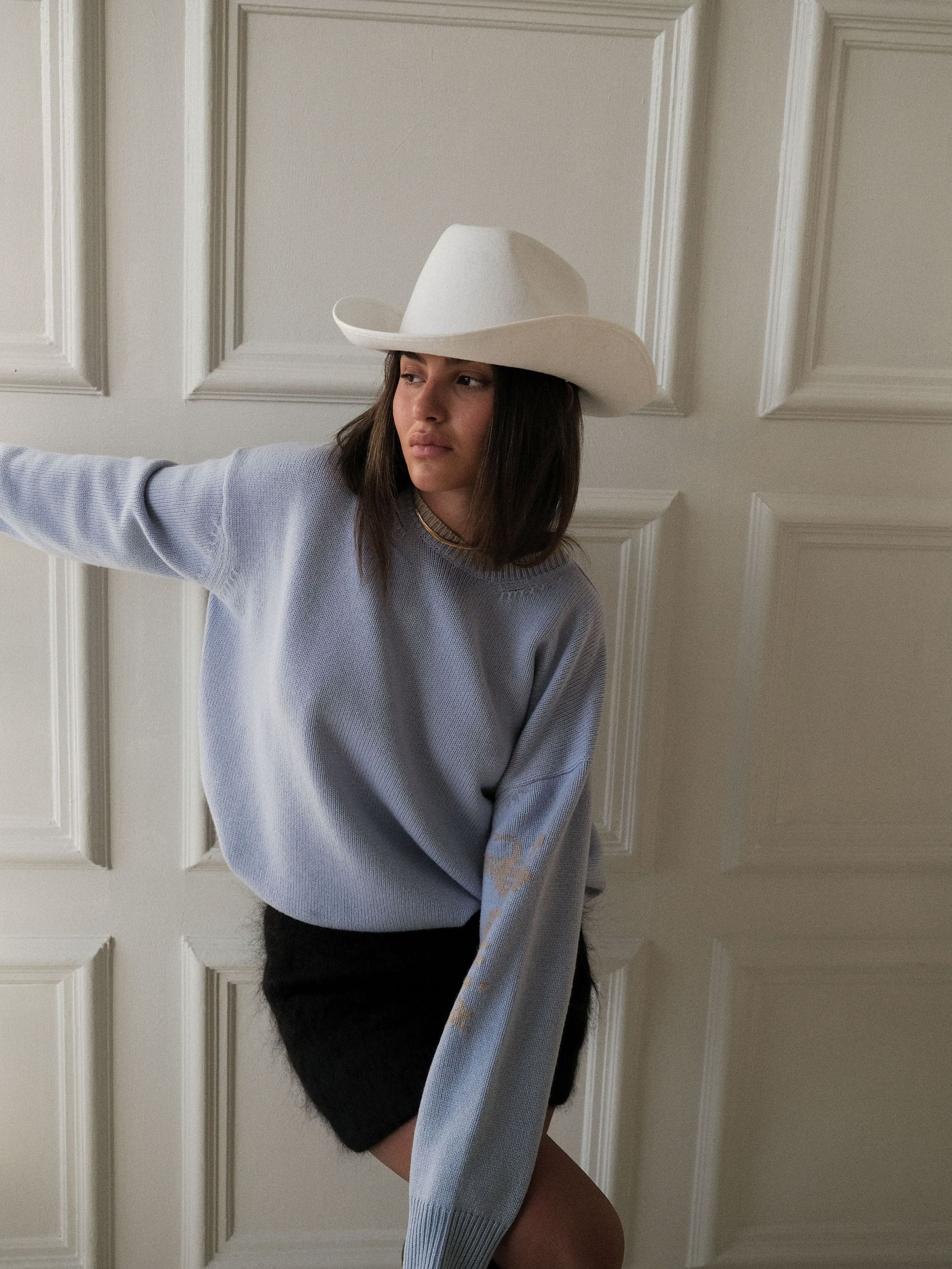 With the aim of encapsulating the energy, colours and characteristics of each city, the crewneck sweaters feature marquetry details on the sleeve and on the back, where a motif symbolising each location adds a unique element. For Stockholm, the iconic Dala horses appear in pink and blue. Available in multiple colourways from baby blue to jet black with contrasting accents of vivid pink, turquoise and green, the relaxed-fit sweaters are made for urban settings.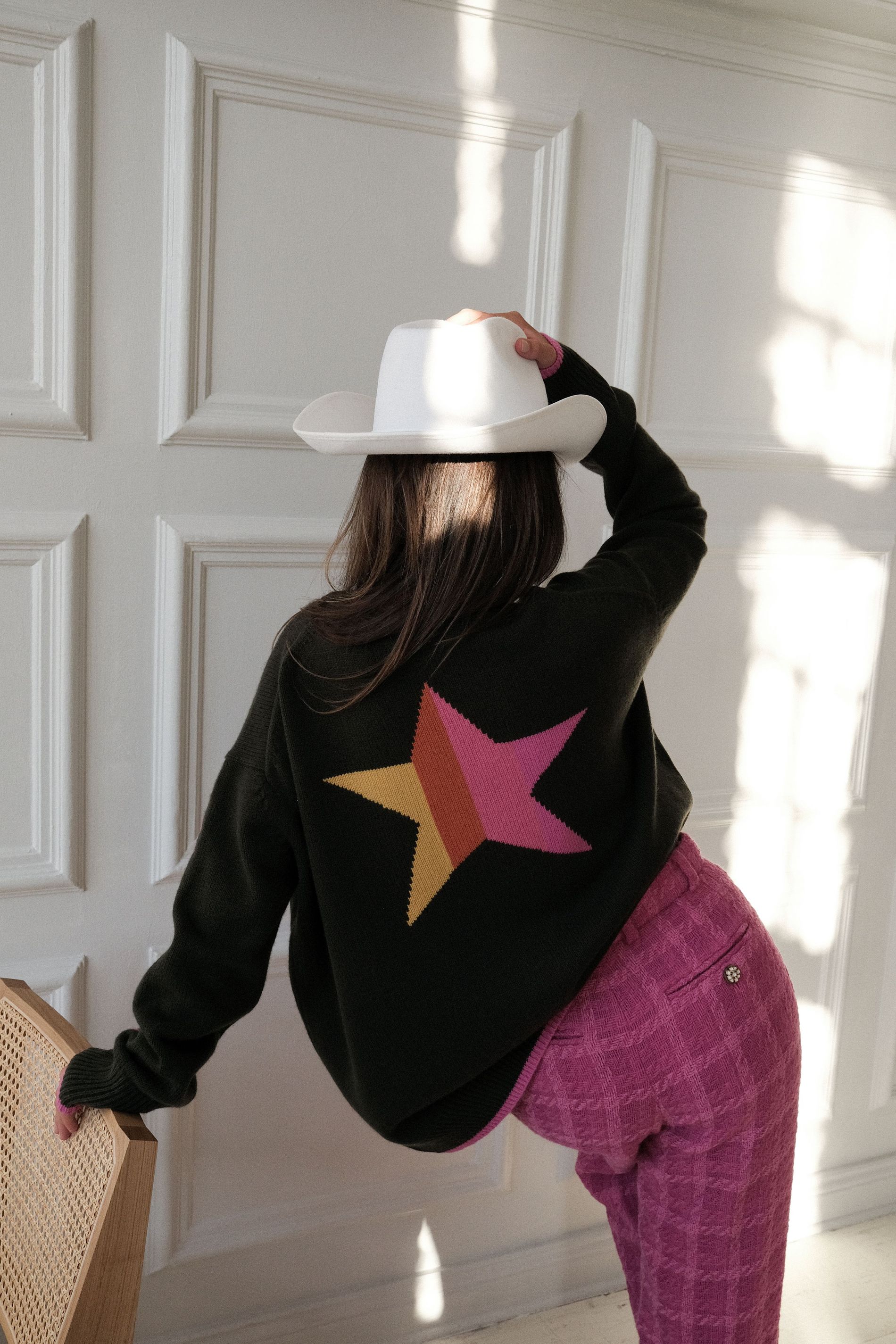 Photo: Chloé by Nathalie Schuterman
To go with the collection and expressing her love towards the six cities further, Chloé Schuterman has also created a city guide for each location featuring her favourite places, such as go-to coffee spots, cocktail bars, restaurants and parks. "I love city life. The energy. The lights. The colours. The intimacy that only big cities can produce," she says.