To celebrate its 30th anniversary, Swedish furniture company Norrgavel goes all-out with an enchanting blue hue from its archives, and we're obsessed
Unwavering allegiance to a singular colour has produced some of the most recognisable modern design insignia – Bottega Veneta green and Hermès orange, for instance. Now, a mesmerising blue hue enters the mix, courtesy of Swedish furniture maker Norrgavel.
"It's quite shocking, for some," says Sofie Richter, who shares CEO duties at Norrgavel with her brother, David (their father, Nirvan Richter, founded Norrgavel in 1991). Just as the descriptor was earned by Schiaparelli for its potent pink, Sofie is referring to the emotive quality that Norrgavel's blue holds; a gentle shock in its surrounding context. Against the earthy and muted 'egg oil tempera' palette of the brand's neutral playbook of interiors, the Norrgavel blue plunges into a deep ultramarine, reminiscent of the rich pigment historically created from the 'lapis lazuli' mineral and considered – centuries ago – to be more precious than gold.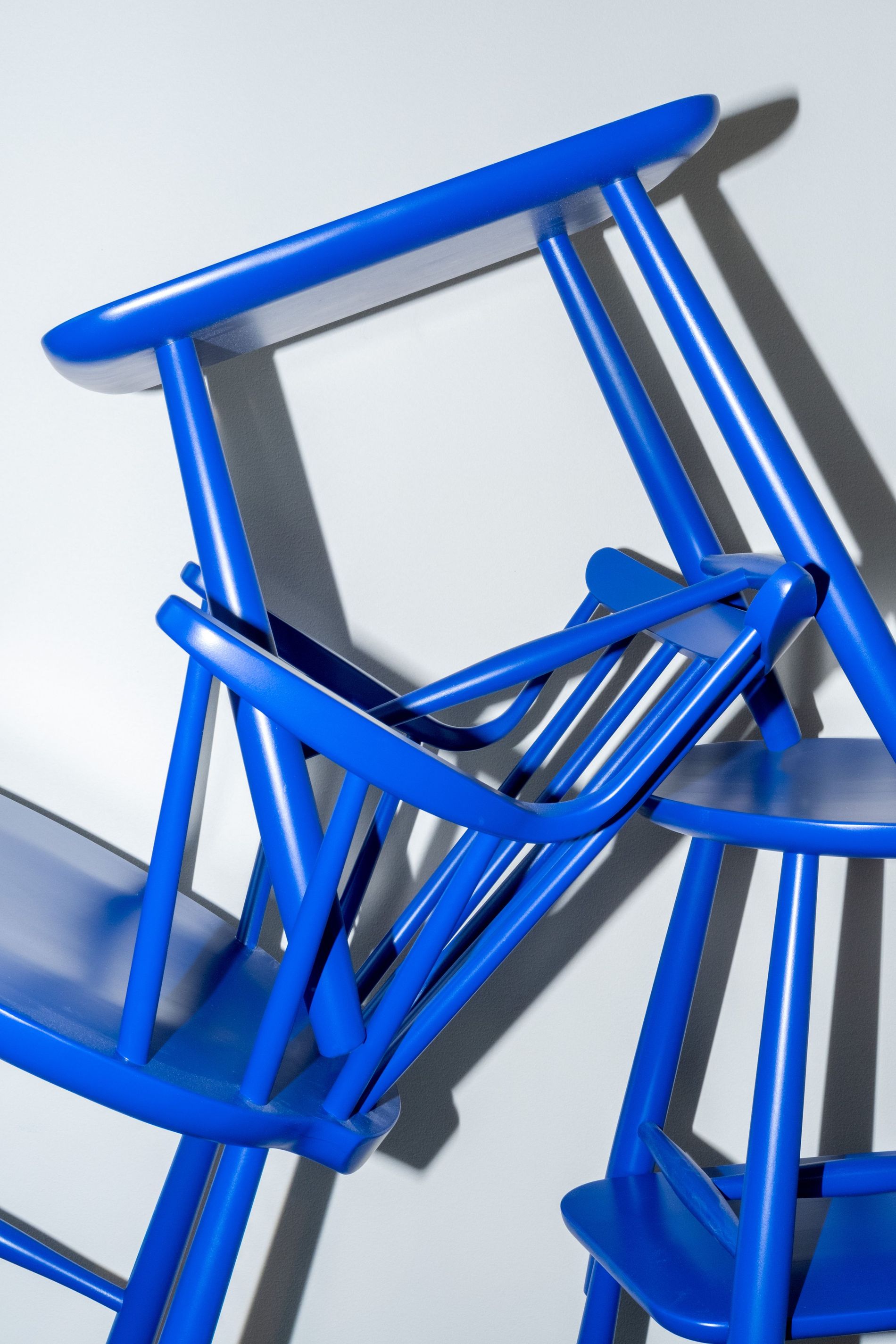 Photo: Kristian Bengtsson
The colour saturates seven of Norrgavel's iconic furnishings to form the brand's 30th anniversary collection, aptly named Stora Blå (Big Blue). But this is a hue that has been an enduring part of the Norrgavel story since its beginnings, with countless clients over the last three decades opting to have their furniture lacquered in the shade. Meanwhile, it was occasionally splashed across the brand's printed materials. "We usually opt for beige and natural colours so we really wanted something that pops," Sofie says. "Together, we went into our archives and very quickly found this blue colour, and we said, 'This is something we can play with'."
Together, we went into our archives and very quickly found this blue colour, and we said, 'This is something we can play with'.
Sofie Richter, Co-CEO at Norrgavel
As thoughtfully selected by Nirvan back in 1993, this is a blue that transports us to the sea, to the sky that hangs above it and to an unbroken horizon in between, evoking feelings of space and eternity. It has a spiritual quality, not unlike the founder himself; he changed his name from Erik in the mid-1990s after discovering the power of meditation (Nirvan meaning 'liberation through bliss').
The renowned artist Vasilij Kandinskij once alleged: the deeper the blue on a canvas, the stronger the sense of infinity. Norrgavel's Stora Blå encompasses this notion of the abyss within the confines of our humble homes.