For the fourth time in a row, Swedish Björn Axén teams up with haute couture designer Stéphane Rolland for the designer's magnificent show at Opéra Garnier in Paris. Vogue Scandinavia step backstage with CEO and hairdresser Johan Hellström
According to Johan Hellström, fashion week is the best time to visit Paris. "It's an amazing feeling to be there and experience it all. You can really feel the vibes throughout the entire city," he says. Hellström is in town for Haute Couture week, when the fashion industry descends on the French capital to marvel at the best craftsmanship and creativity has to offer.
Together with Royal Hairdresser Peter Hägelstam, Hellström, a hairdresser and CEO of Björn Axén, is responsible for the Swedish brand's ongoing collaboration with designer Stéphane Rolland. "I'll never stop being impressed by Stéphane's talent and beautiful work," he says. "This year's collection was something else and it's a great honour to work with him and his team."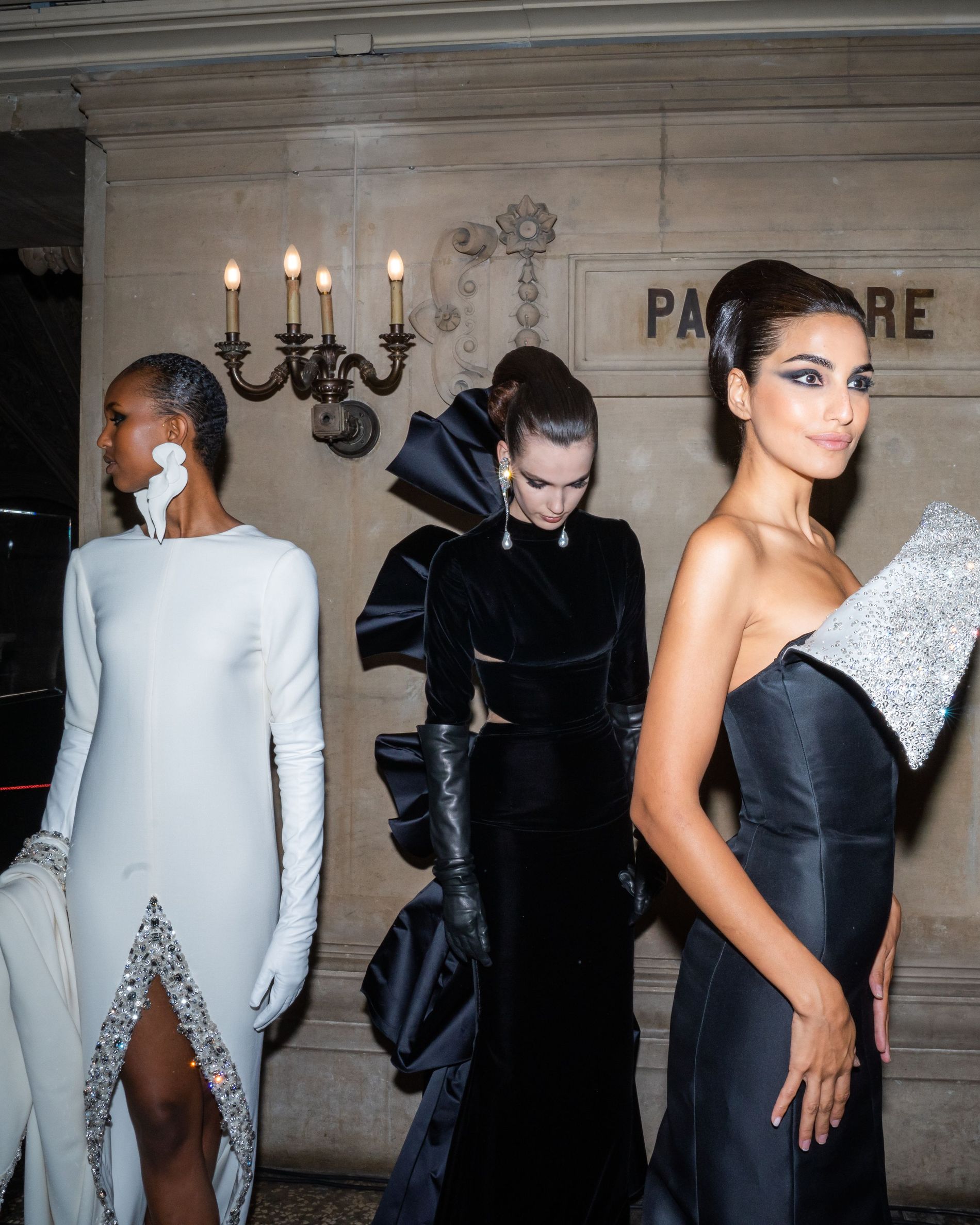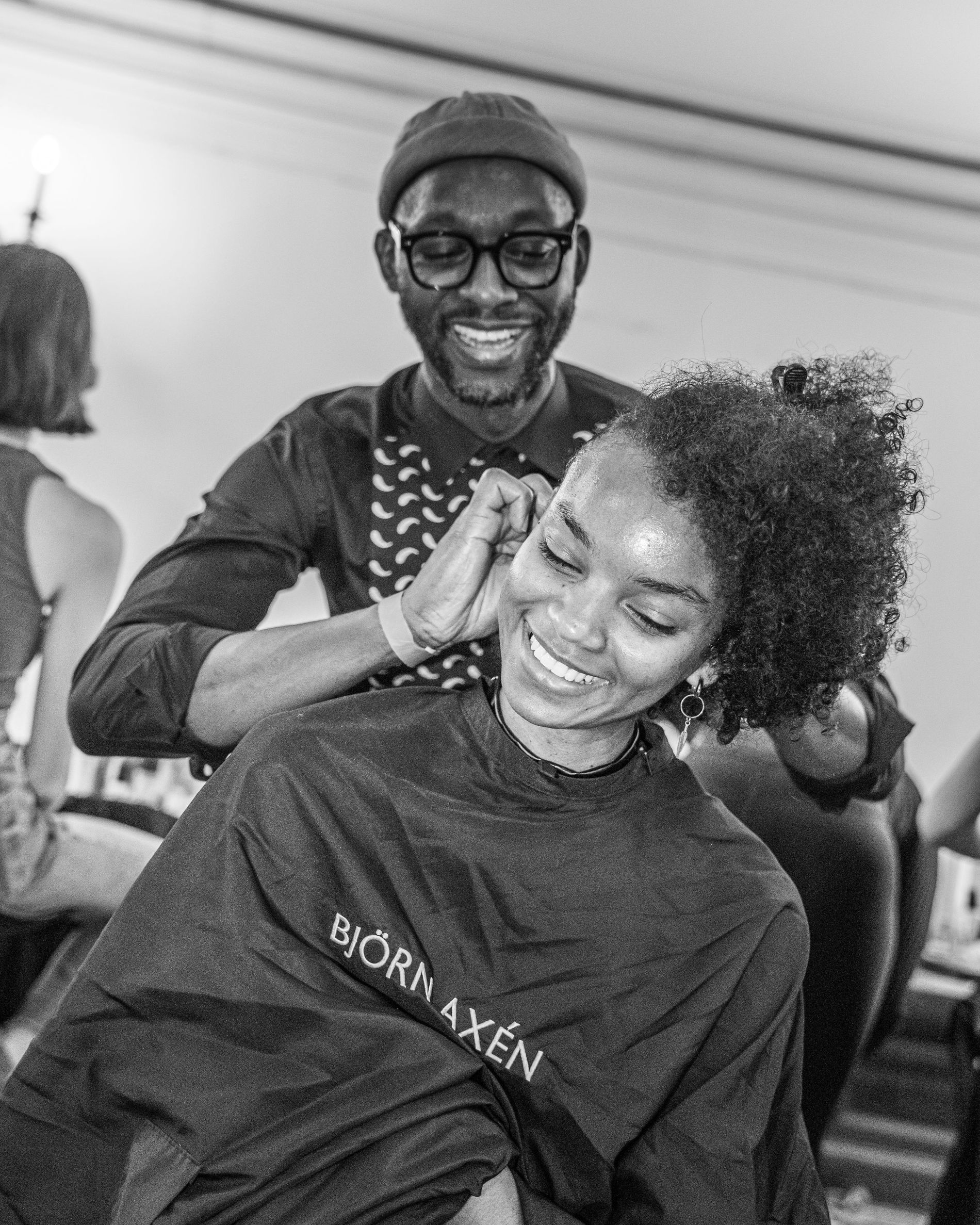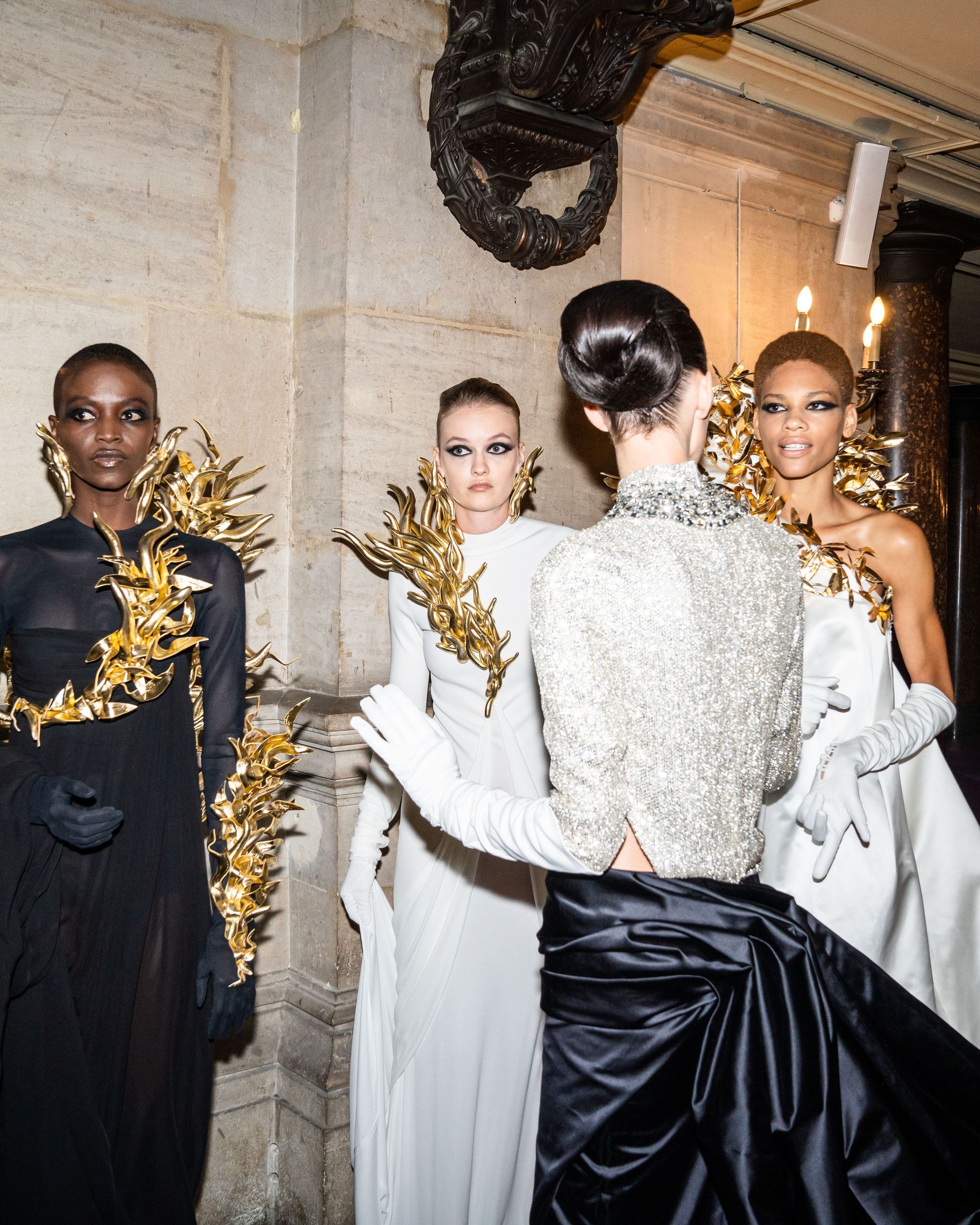 Held at Opéra Garnier, the collection was inspired by the opera singer Maria Callas. With this in mind, Hellström wanted to create "extra elegant hair styles inspired by the opera stage but with a modern touch and edge". The resulting looks were sweeping bouffants, brushed away from the face and achieved using Björn Axén's Argan Oil Smooth Cream and Salt Water Spray to get a "smooth and shiny look".
Hellström notes there was a lot of "expectations and adrenaline" backstage. "But it's a true pleasure to go there with our dedicated and experienced team of hairdressers," he says. Speaking on the process, Hellström explains that "as always, we also used a combination of our bestselling hairsprays. Megafix Hairspray with its powerful strong hold effect that keeps the hairstyles in place all day and Just Right Hairspray for extra shine". He also stresses the importance of using heat protection when reaching for hot tools, adding, "And of course, we also care for the model's hair."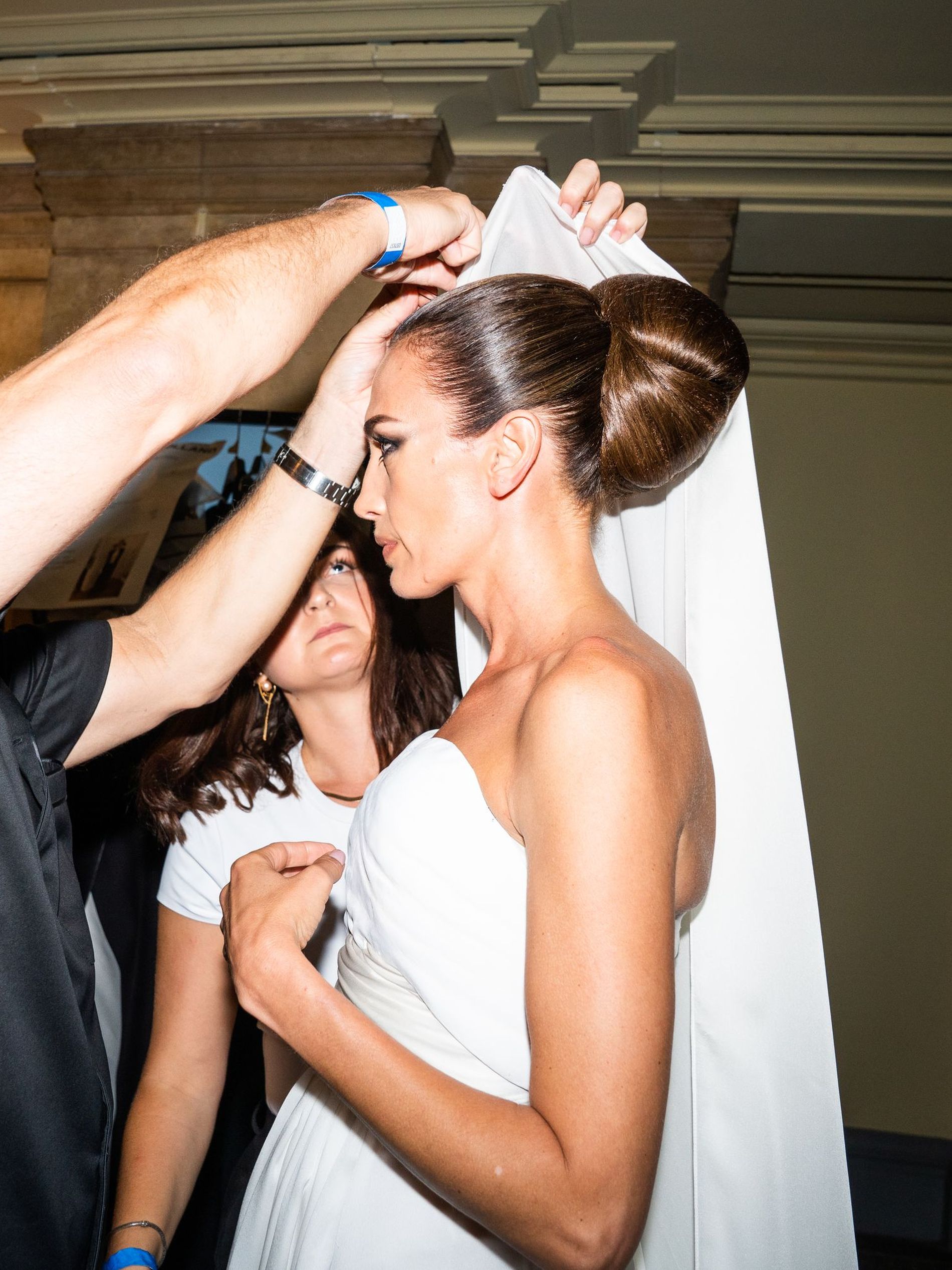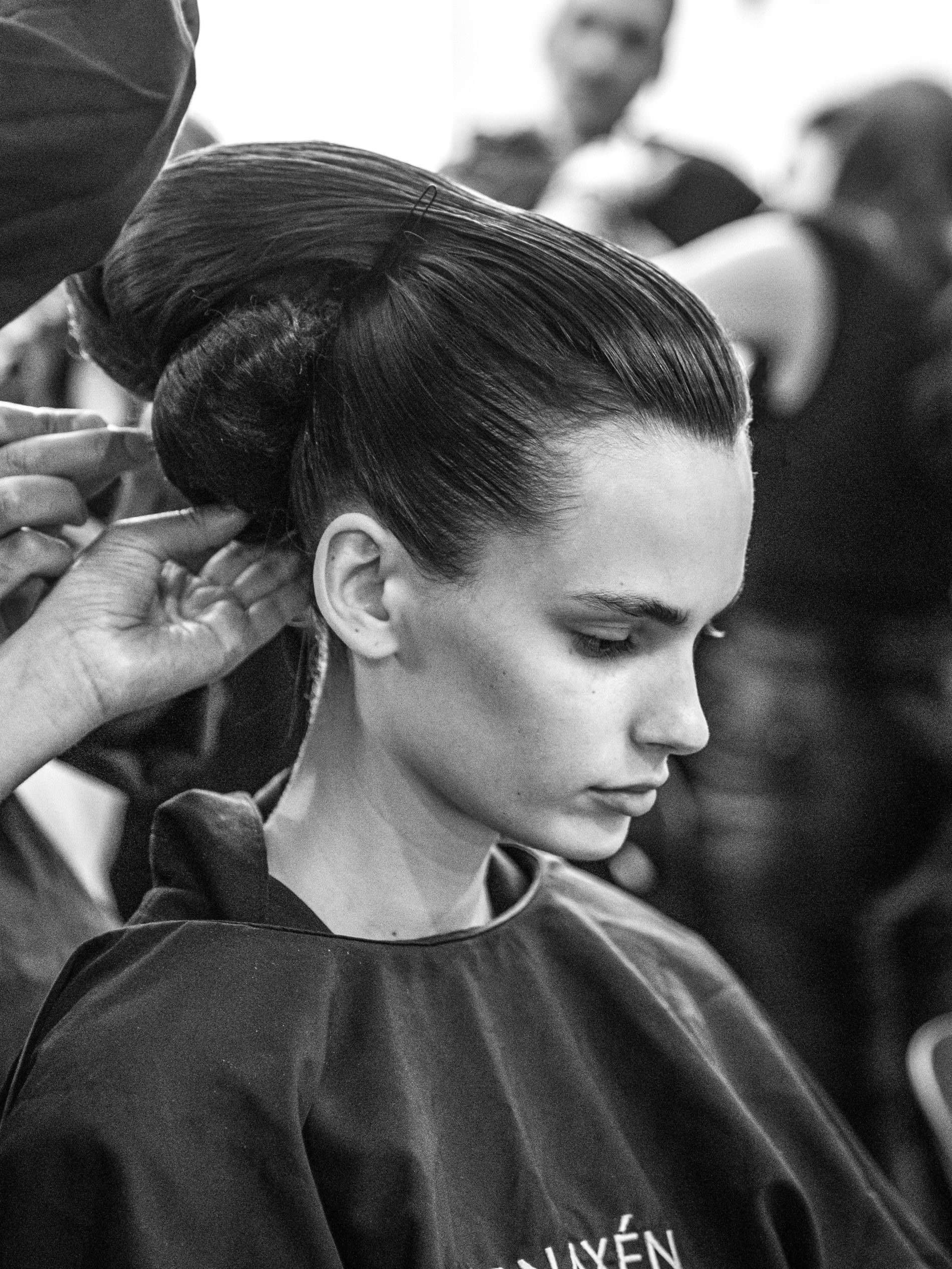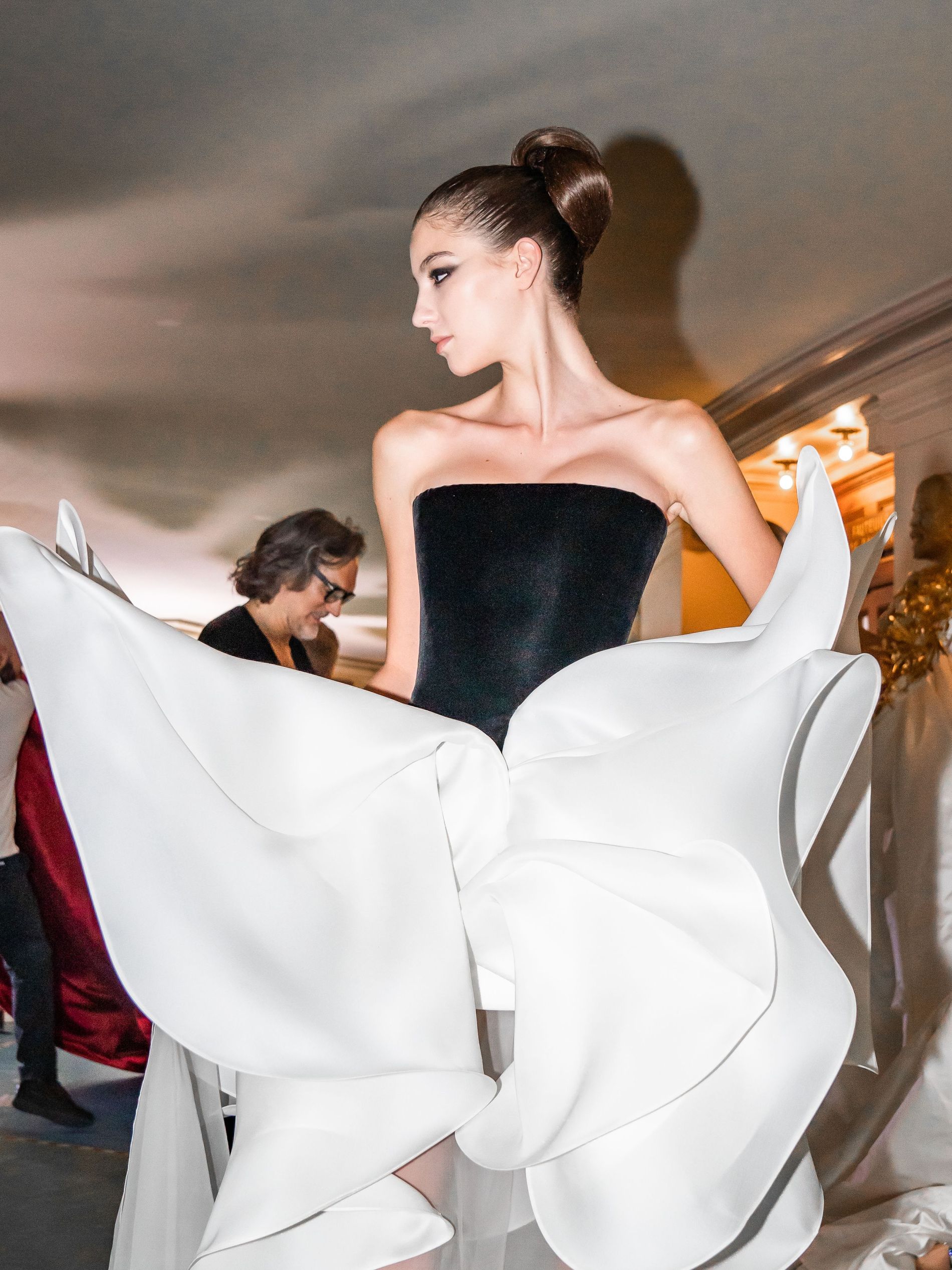 "Our mission in the collaboration with Stéphane Rolland is to interpret his theme for the collection into beautiful hair creations and style all models before the show," Hellström says. As such, the Björn Axén team work closely with the designer and his team months before the show to create the full look, ensuring Rolland's work takes centre stage. To "bring out the best out of the design," as Hellström puts it. "The brief is to create something extraordinary with elements and inspiration from the collection that enhance the look and details in the clothes," he says.
Namesake founder Björn Axén was originally trained by the legendary "maître coiffeur" Alexandre de Paris, the famous French hairdresser responsible for creating Elizabeth Taylor's coiffure in the 1963 Hollywood epic Cleopatra. A sign of excellence Rolland is quick to point out: "Alexandre de Paris has clearly transferred his unique Parisian touch and sense of glamor to Björn Axén, and I can see that it has also been passed down to next generation," he says of Johan and Peter, further pinpointing how the duo's artistic team "maintain a unique world class". "They have also succeeded in taking the craftsmanship forward with today's expression," he says.
The stylists working Stéphane Rolland's Haute Couture show:
Johan Hellström, Owner and CEO
Peter Hägelstam, Owner and Royal Hairdresser
Jack Lawrence, Artistic Director
Omid Sulaymonov, Topstylist
Barry Saliuo, Topstylist
Cattis Ylinepää, Senior Topstylist
Faa Wiphaksophonchai, Senior Topstylist
Simona Moberg, Topstylist
Iman Blomsterson, Topstylist
Frida Westin, Hairdresser
Kathrin Varli, Topstylist