Meet Johan Hellström, Owner of Björn Axén and hairdresser to the Swedish royals
Johan Hellström was not expecting to inherit a Swedish hair empire. In fact, he wasn't expecting to have a career in hair at all, even when assisting legendary hairdresser Björn Axén at the age of 18. "I wanted to be a dancer," he says. "I ended up in this interview, then I got the job and after two weeks I followed him to see the Queen — it was so surreal."
Despite achieving top scores on his hairdresser exams, it just wasn't Hellström's thing, so he left to pursue dance, chatting with his former boss only "once in a while." Nearly a decade later, when Axén suddenly passed, Hällstrom received a call saying he was named the hairdresser's universal heir. The young apprentice had been written into Axén's will just half a year after he began working at the salon, while still sweeping hair off the floor.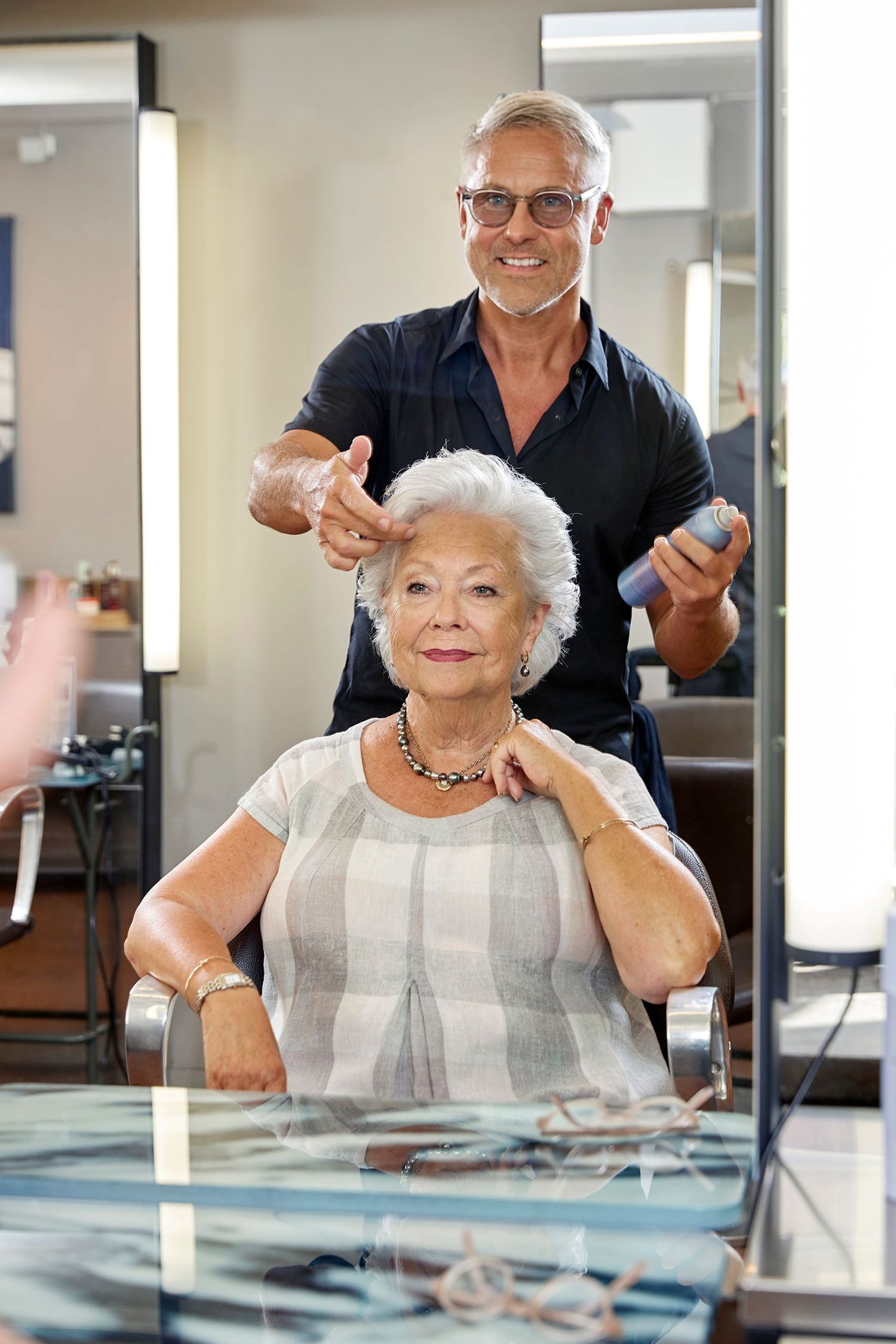 Hellström attending to Princess Christina's hair . Photo: Peter Knutsson
Today, Hellström owns and operates the business alongside Peter Hägelstam, a longtime collaborator of Axén and Queen Silvia's go-to hairdresser since the early 80s. In addition to looking after the carefully coiffed manes of members of the Royal Court, Hellström also counts a number of A-list Swedes among his clients, though he doesn't dare to name them. "They choose me because I'm discreet," he says.
Tending to royal hair isn't without its foibles. "Once, I had two queens," recalls Hellström, referring to Queen Silvia and Queen Sonja of Norway. "And they were late. I had 19 minutes for two Queens! I was soaking wet with sweat," he says. Ever the consummate professional, Hällström got it done. "Was it the best I've ever done? No. But they had nice hair at the event."
To Hellström, hair is more than just, well, hair. It's a confidence booster, a political statement maker and a signifier of the culture. "A lot of hairdressers amputate hair," he says. "I believe I'm enhancing your personality and selling well-being." So, over a haircut— my first in over a year and arguably the best I've ever received — Hellström dished on his hair dos and don'ts in a manner as blunt as a bob.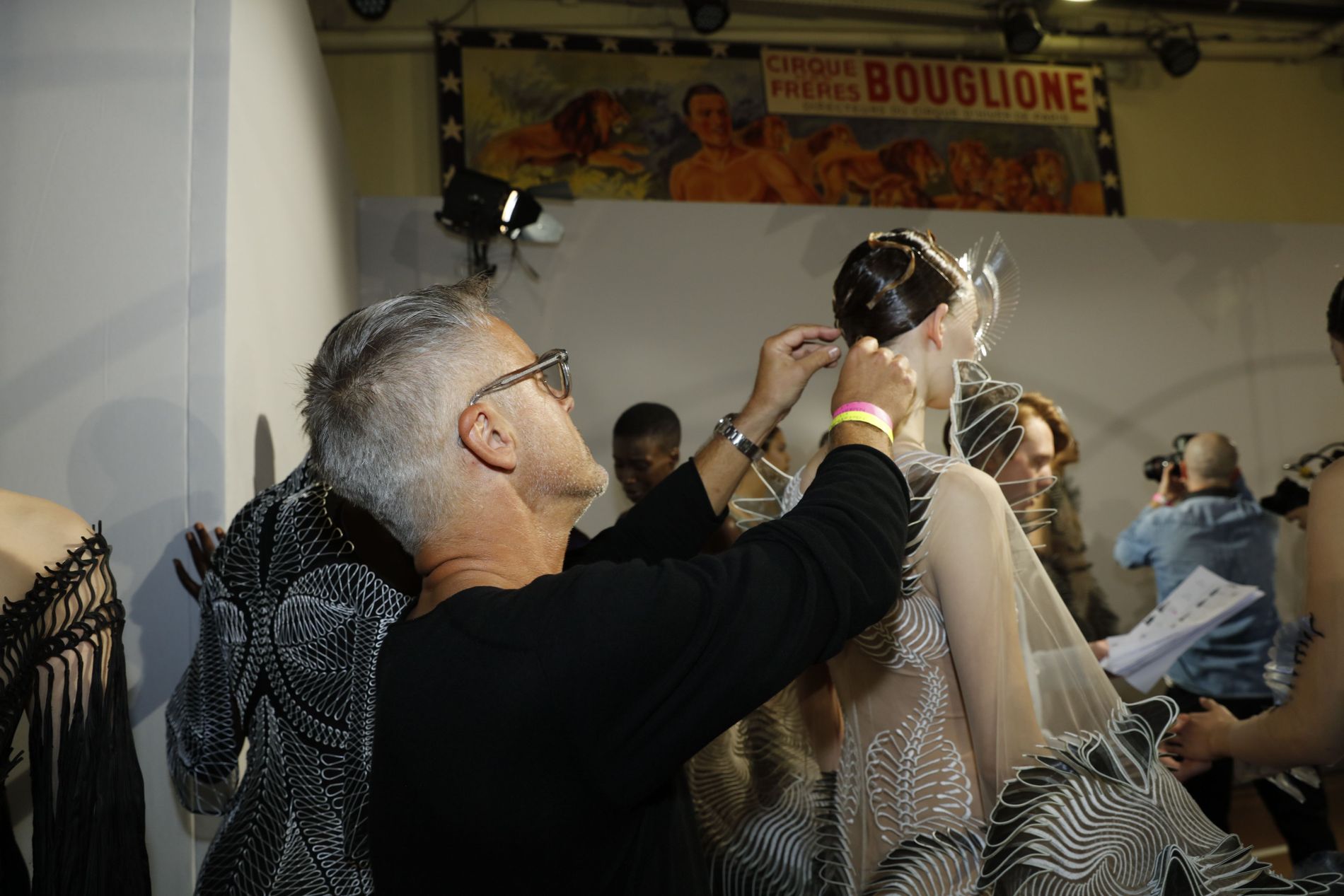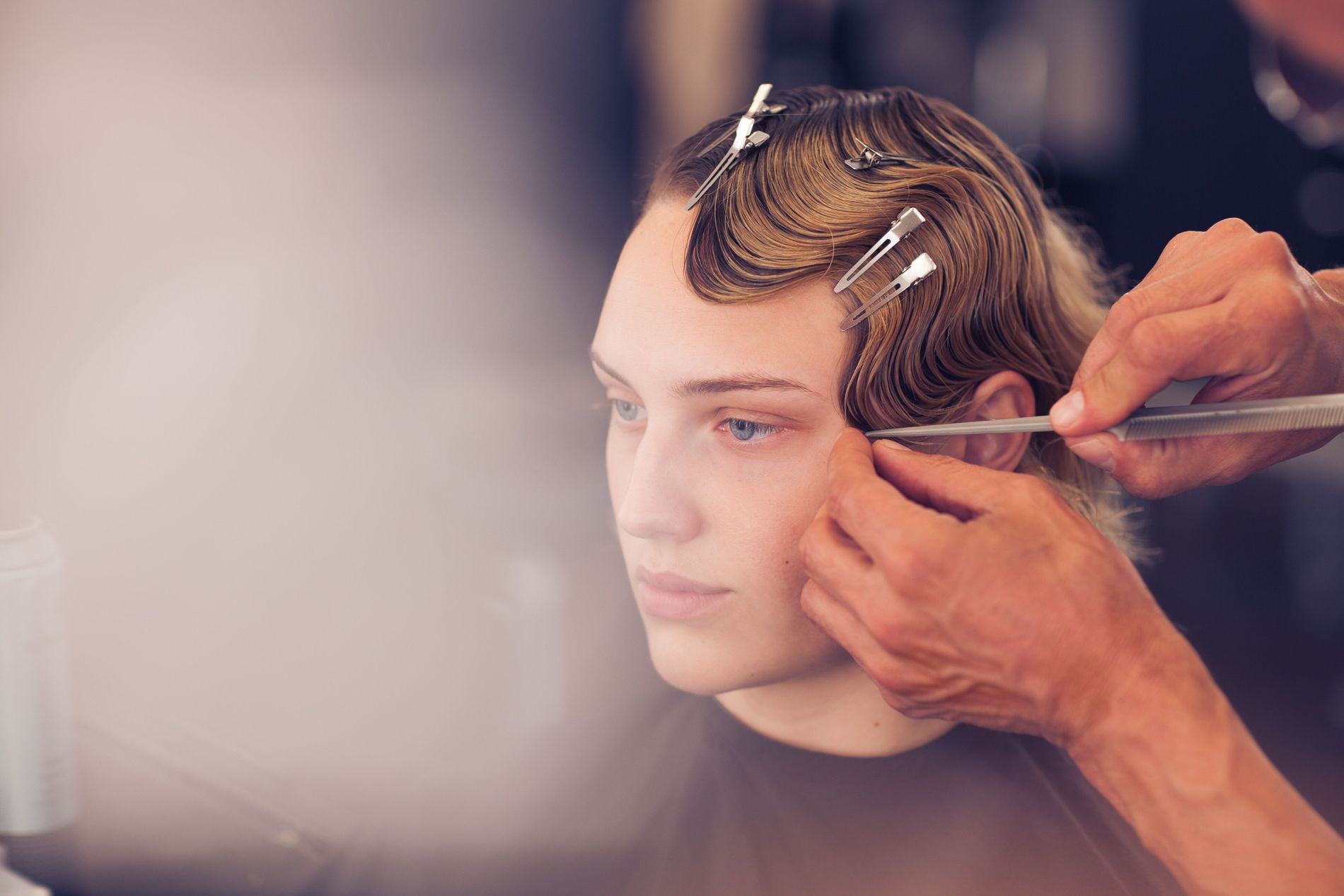 DO: Lather, lather, lather
You may want to sit down for this: it's possible that you've been washing your hair wrong your entire life. "People don't really know how to shampoo their hair," Hellström says. Luckily, the correct method is quite straightforward: "You need to clean your scalp." This means massaging and massaging and massaging the scalp until the shampoo lathers. Today's sulphate-free, eco-friendly shampoos, though softer on the environment, won't lather as readily, so stick with it. The same goes for conditioner. "Massage it into the scalp," he says, noting that 60 per cent of the Scandinavian population suffer from a dry scalp. "That's the biggest myth in the world; no conditioner in the scalp," he says. "Yes conditioner in the scalp."
DON'T: Put off deep conditioning
Deep conditioning via hair mask or other moisturising treatment should be a regular step in your hair care process, not a retroactive solution. "People fry their hair, they mistreat it and then when it's almost falling off, they say, 'It's time for a deep conditioner.' Guess what? It's too late" Says Hellström. Put deep conditioning into your routine just as you would a facial, you won't regret it.
DO: Put product in the roots
Another common misconception is that product should only be put in the ends of the hair, lest it make the hair greasy. "So often I see people putting products in their ends, and then they wonder why they don't have the volume," he says. "It's like building a house in the air — it's going to fall down." Putting spray and serum in the roots creates a voluminous look that lasts.
DON'T: Use dandruff shampoo
According to Hellström, it only makes the scalp drier.
DO: Listen to your hairdresser
Hellström is always quick to tell a client when something won't work for them. "Sometimes they want something that the quality won't allow," he says. Listening to your hairdresser just makes sense, particularly when they have the knowledge and expertise as Hellström does. "If clients spend so much money and tell me how to cut their hair… why?" he says, adding, "then, don't come to me."