Dubbed 'After Dark', the second Ben Cobb for Tiger of Sweden capsule is a fantasy wardrobe for evening soirees
The relationship between British man-about-town and ES editor-in-chief Ben Cobb and Tiger of Sweden creative director Bryan Conway was forged over a "really fun, long, boozy lunch". "We got on like a house on fire," says Cobb. "God knows what we talked about – it went on for hours," adds Conway. The result of that meeting was the first Ben Cobb for Tiger of Sweden capsule, which found the Swedish fashion house leaning into Cobb's dapper '70s aesthetic, complete with kick flares and cropped V-neck sweaters. Now, a follow-up collection, centred around elegant evening looks, is launching just in time to plan one's fits for the cocktail party-heavy holiday season.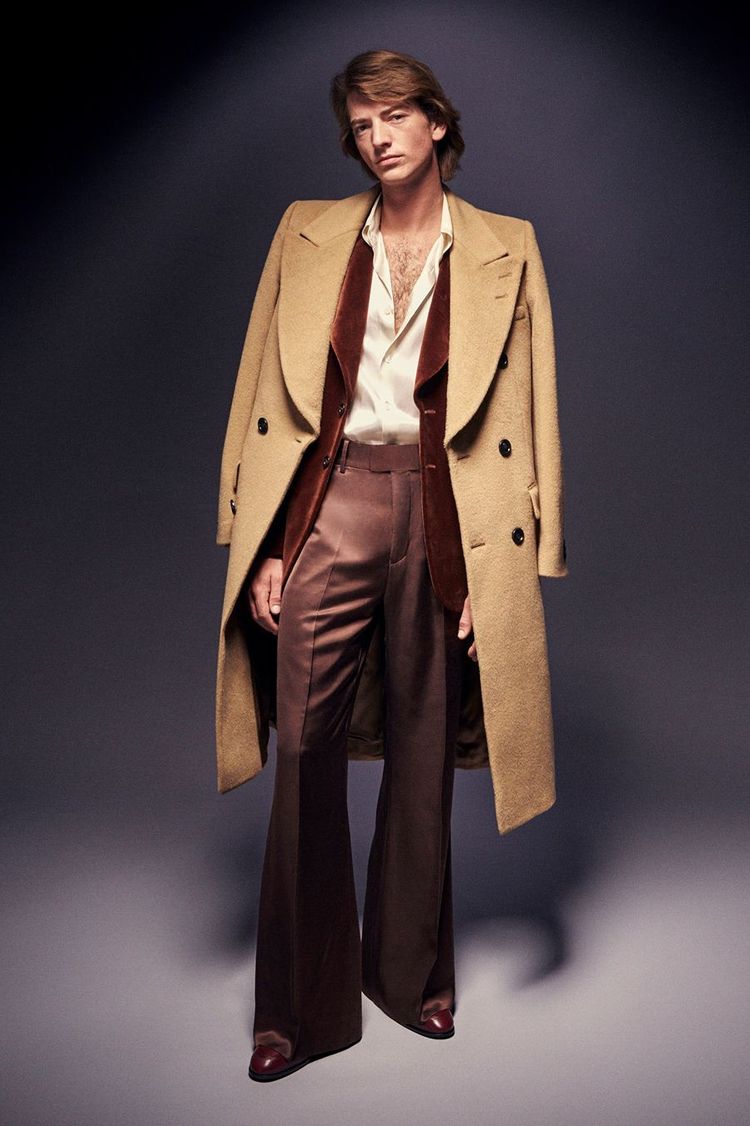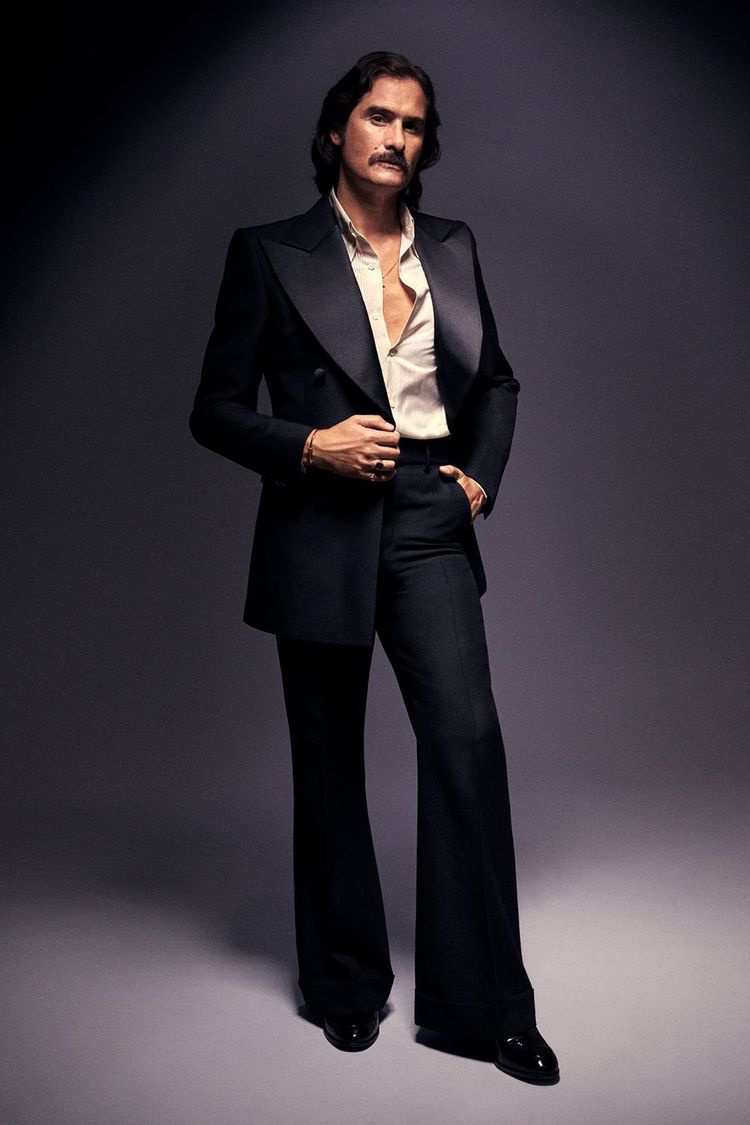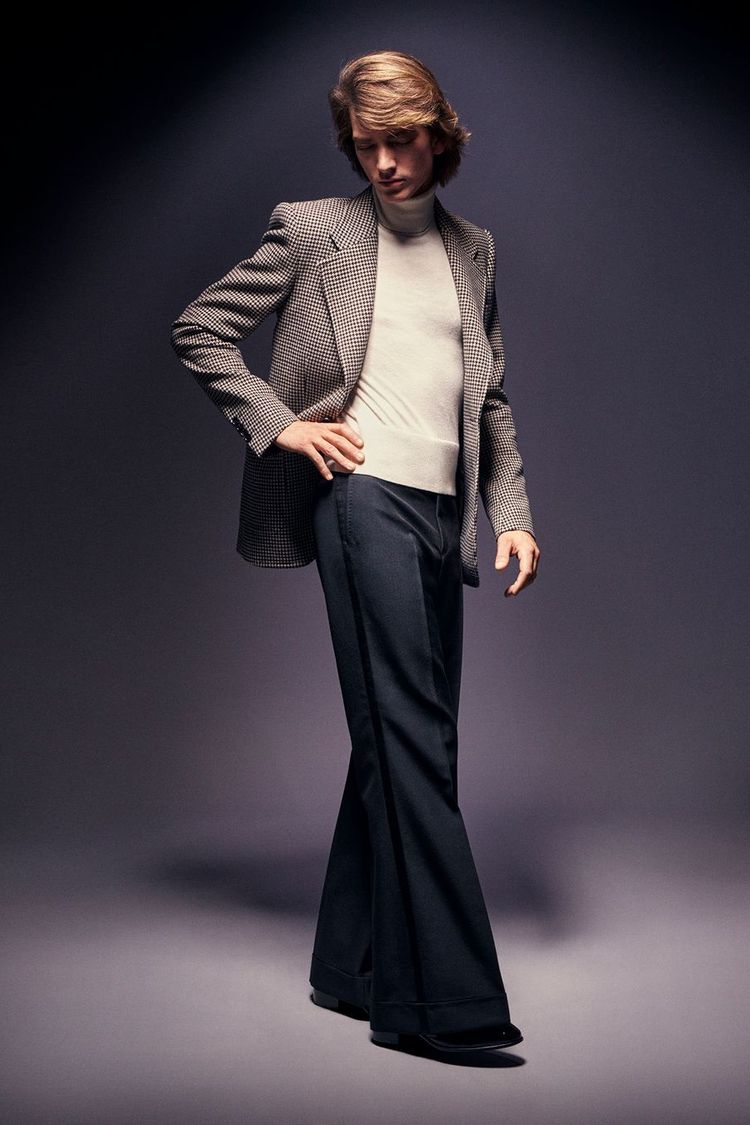 As was the case the first time around, Ben Cobb for Tiger of Sweden autumn/winter '23 was born of cocktails. "We spent a few key late nights out together," says Cobb. "And that's probably the starting point – that's the best way to have those conversations." It's fitting, given the wide silk-lapelled tuxedo jacket, purple velvet suit and chest-baring silk shirts are best worn after dark.
[The nighttime]'s a moment where men can dress in a different way, be more expressive and free.
Ben Cobb
As Cobb puts it, the nighttime is "a moment where men can dress in a different way, be more expressive and free." Conway, who himself is more likely to be found wearing a decadent knit and a great pair of trousers, agrees. "That's the one environment you can really push it and be kind of sexy or dangerous but still feel formal," he says.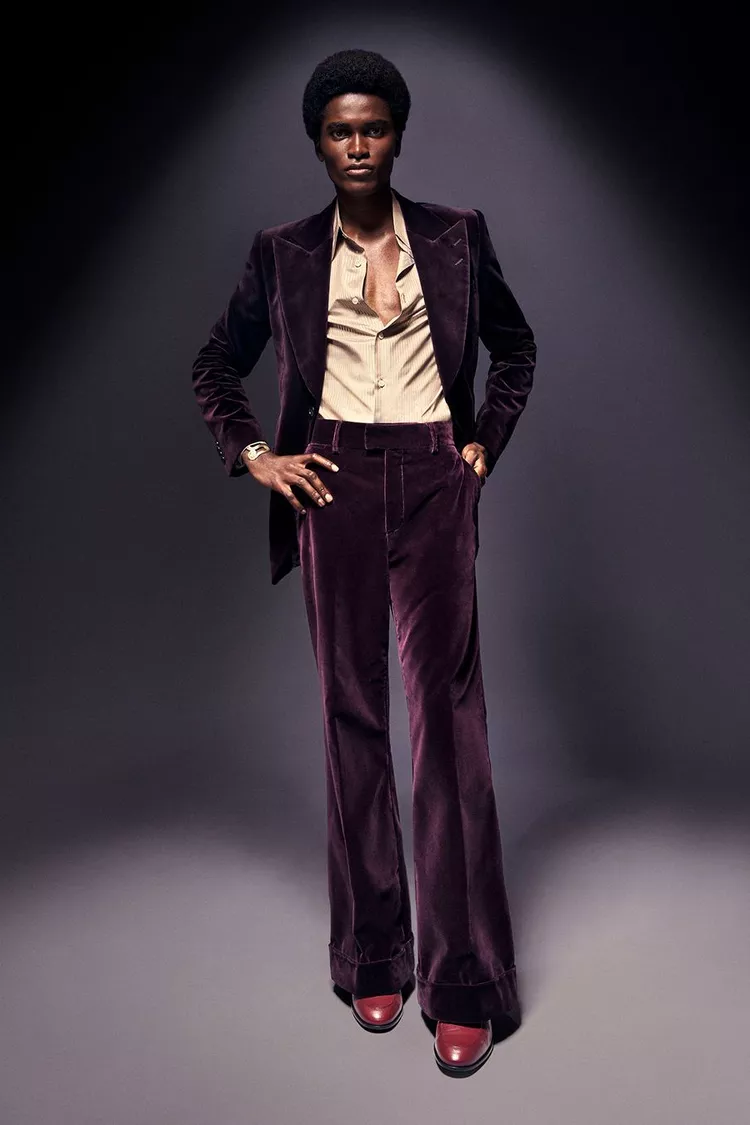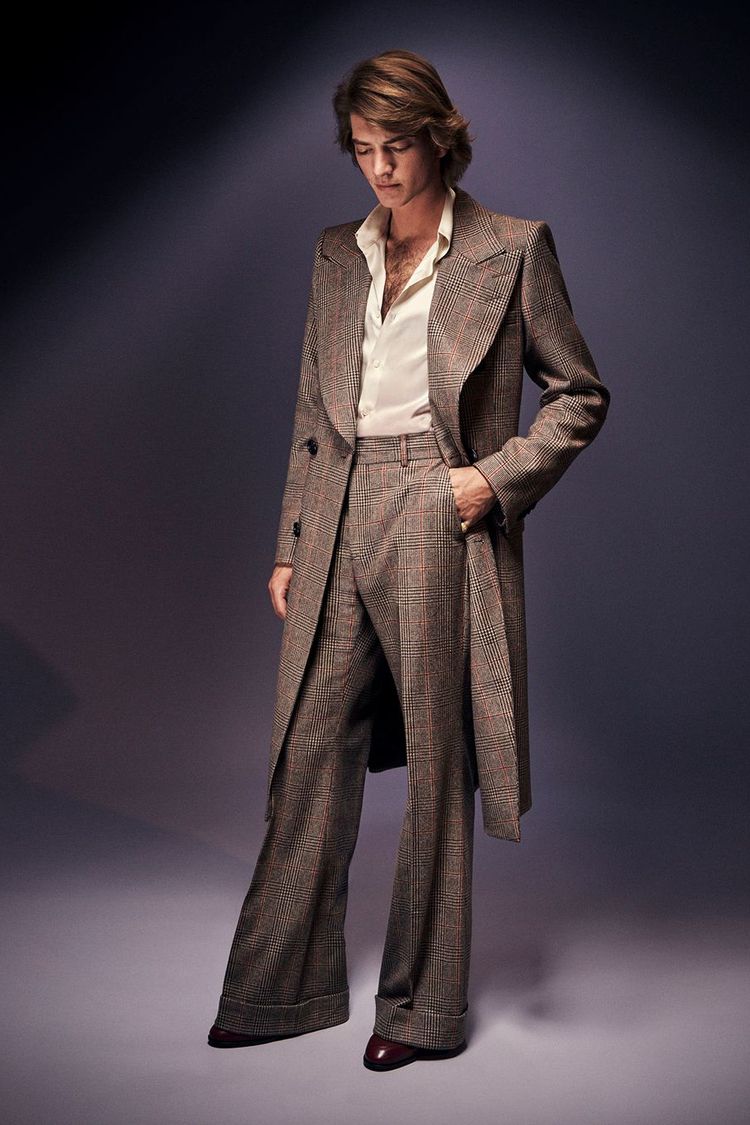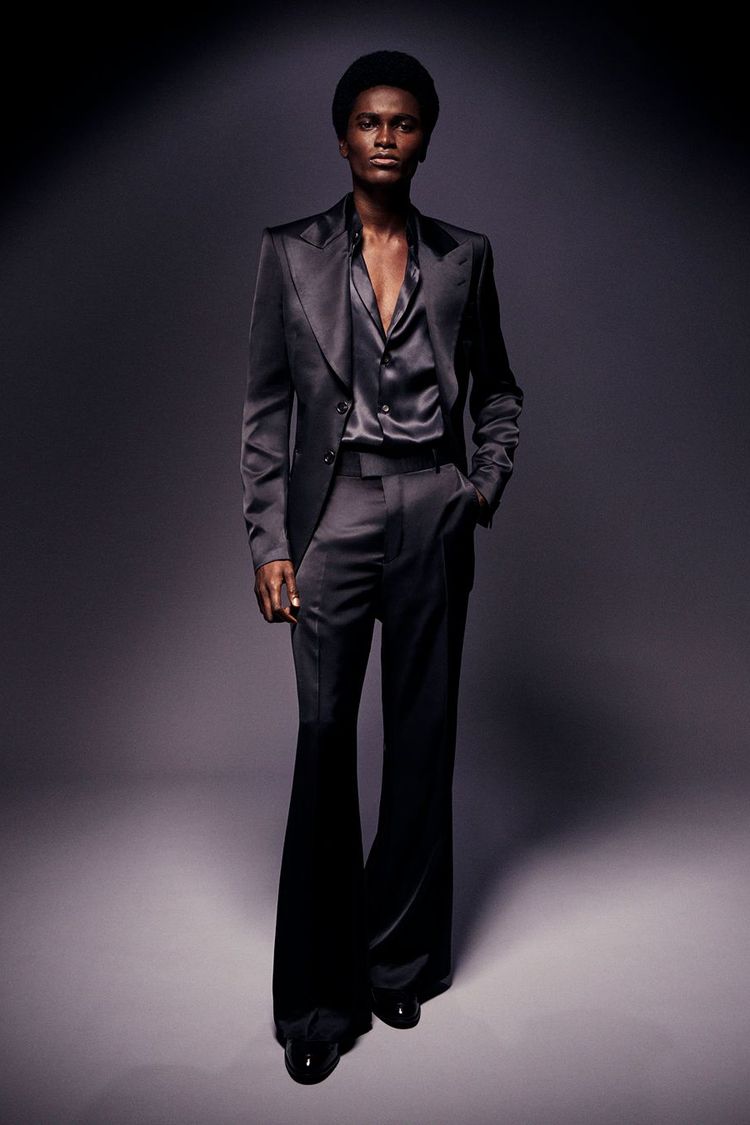 Two collections in, the duo have really honed in on the Ben Cobb x Tiger of Sweden character – a character who, Cobb assures me, is not simply himself (though he does appear in the lookbook, most notably in a delicious black leather trench coat). "Maybe it's the fantasy," he says. "It's me if I had no inhibitions or responsibilities." The design process is organic, with Cobb sharing mood images and archive pieces ("With everything I do, I'm always referenced up to my eyeballs," Cobb says) and Conway applying his design and tailoring prowess to bring the concepts to life. "It's really fun," says Conway, noting that even the pattern-cutters and production factories enjoy the challenge. "Sometimes the shoulder is literally going like this," he motions the shape of an exaggerated, sharp shoulder, "and we haven't done that in 30 years or more.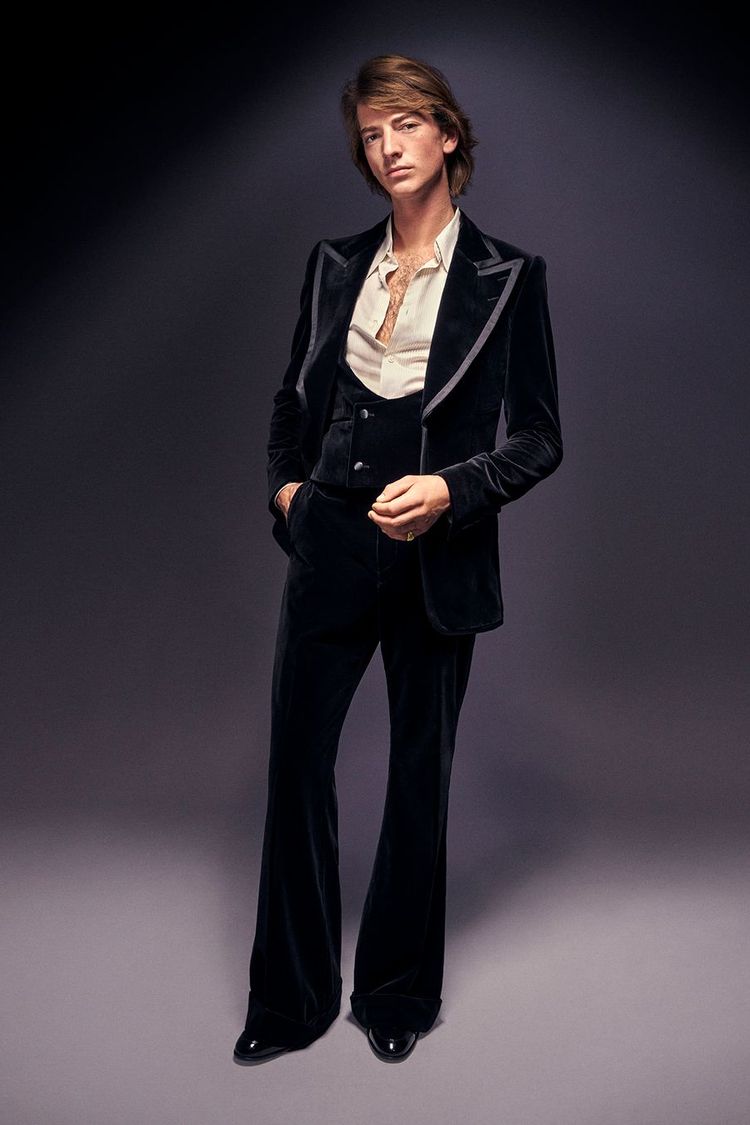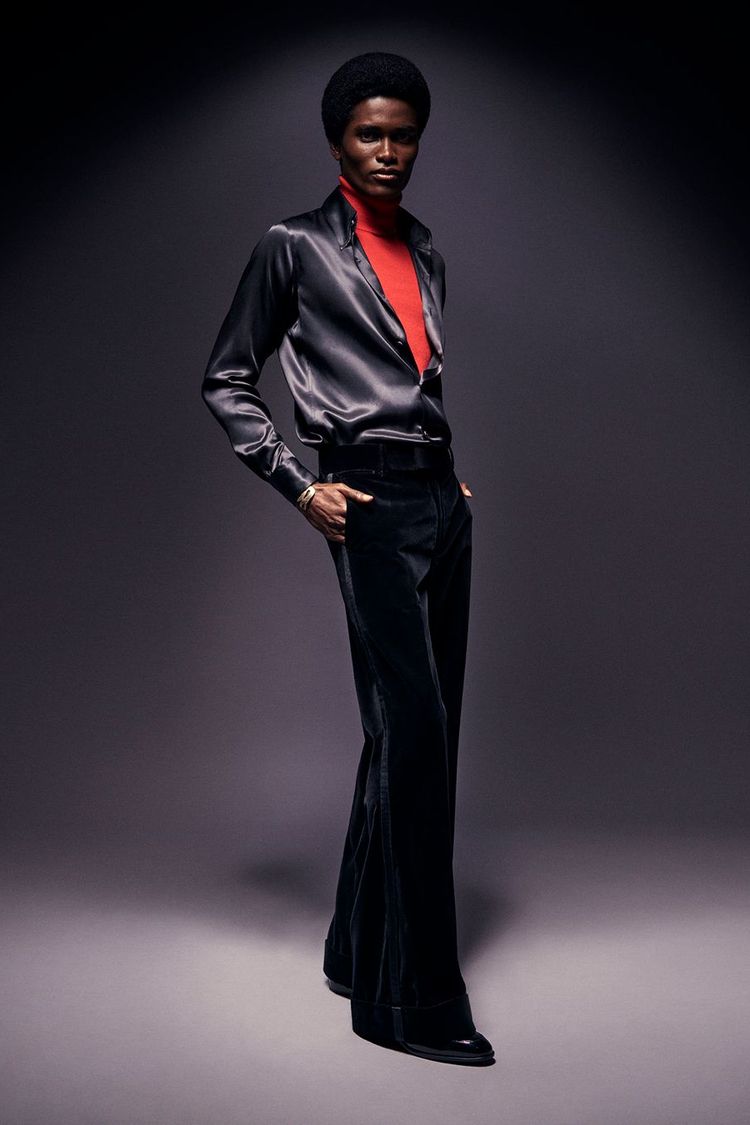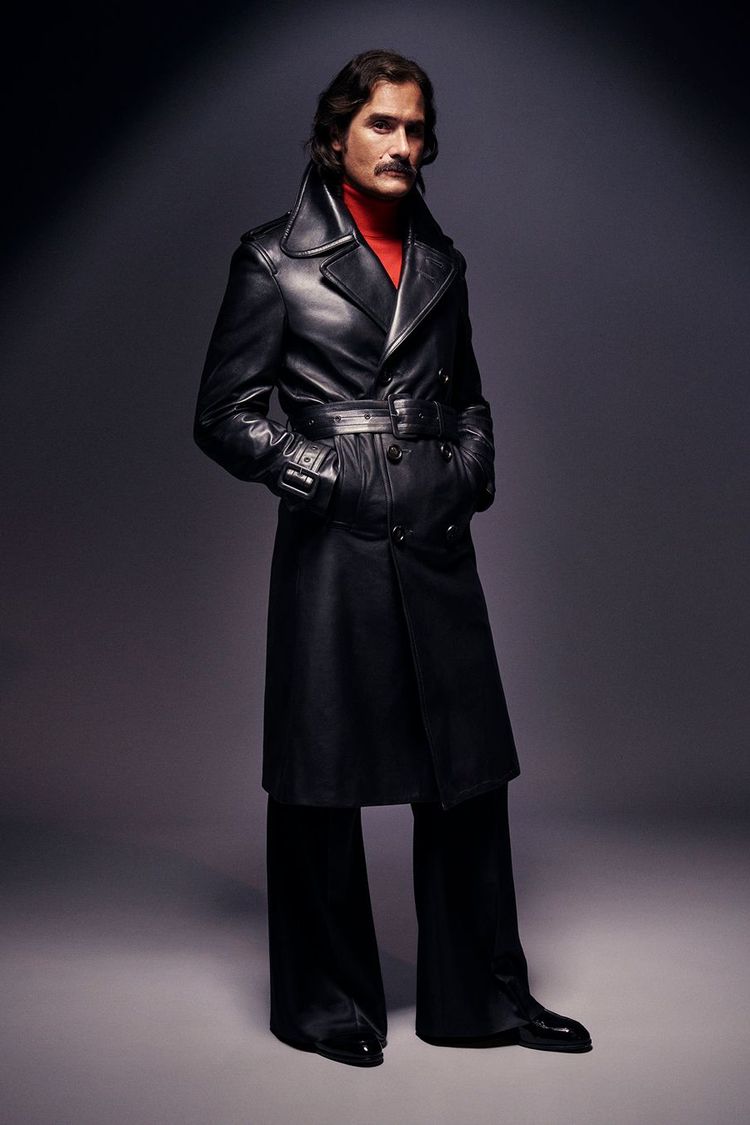 The only way to fete such a collection is via a party, which will be held in the veil of night at a yet-to-be-revealed space when the collection launches on November 8th via Matches and Tiger of Sweden. "It's a really elegant space, and also a little bit naughty. Very well-suited to the collection," hints Cobb. Conway smiles and adds, "It feels like we were talking about the party for the collection at the start of designing the collection."