Look beyond the runways when sourcing inspiration this season
Paris is all a-buzz with Haute Couture Week, with the schedule overrun by the artful work of high-end ateliers. Among the crowds we find some of our favourite tastemakers in attendance, dashing between shows and occasionally sporting looks to rival the creative displays on the runway.
From a heavy display of denim at Dior, to surrealist silhouettes and accessories worn by models and guests alike at Schiaparelli – not to mention Pernille Teisbaek and Sophia Roe lending their Danish sensibilities to the streets of Paris. Below, see what our favourite local tastemakers wore to the cruise shows:
Sophia Roe on the streets of Paris
Donning a black loose knit Acne top contrasted by silky white cargo trousers courtesy of Dries Van Noten, Sophia Roe took to the streets of the French capital.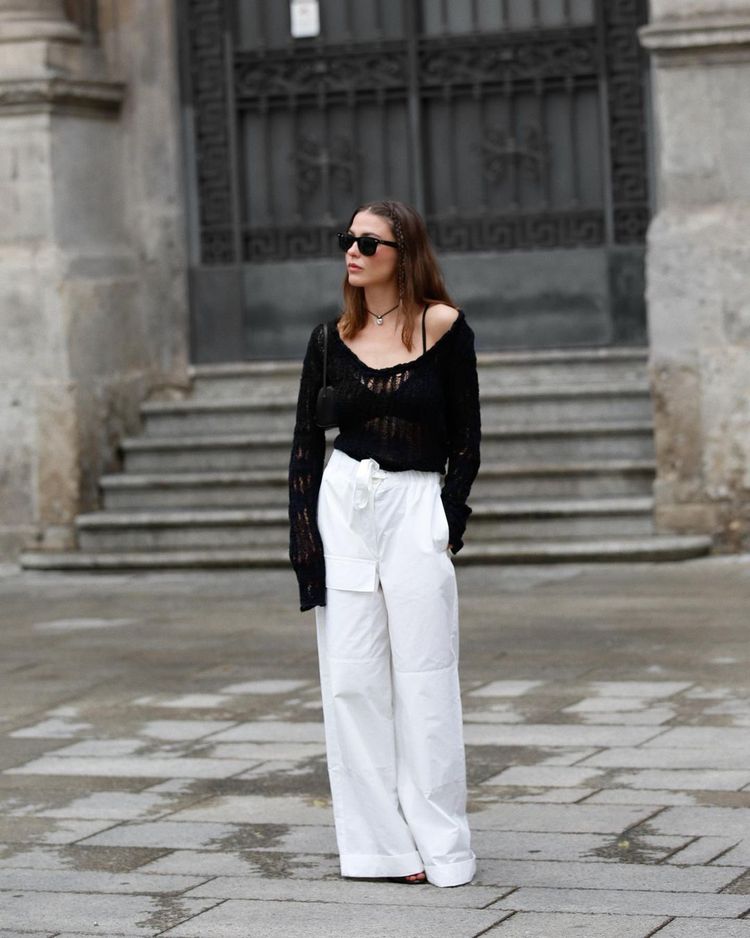 Photo: @SophiaRoe
Pernille Teisbaek outside Alaïa
Pernille Teisbaek was easy to spot amongst attendees, oozing her signature Scandinavian style: an effortless silky sky-blue shirt, slicked back hair, and black shorts with contrasting stitching.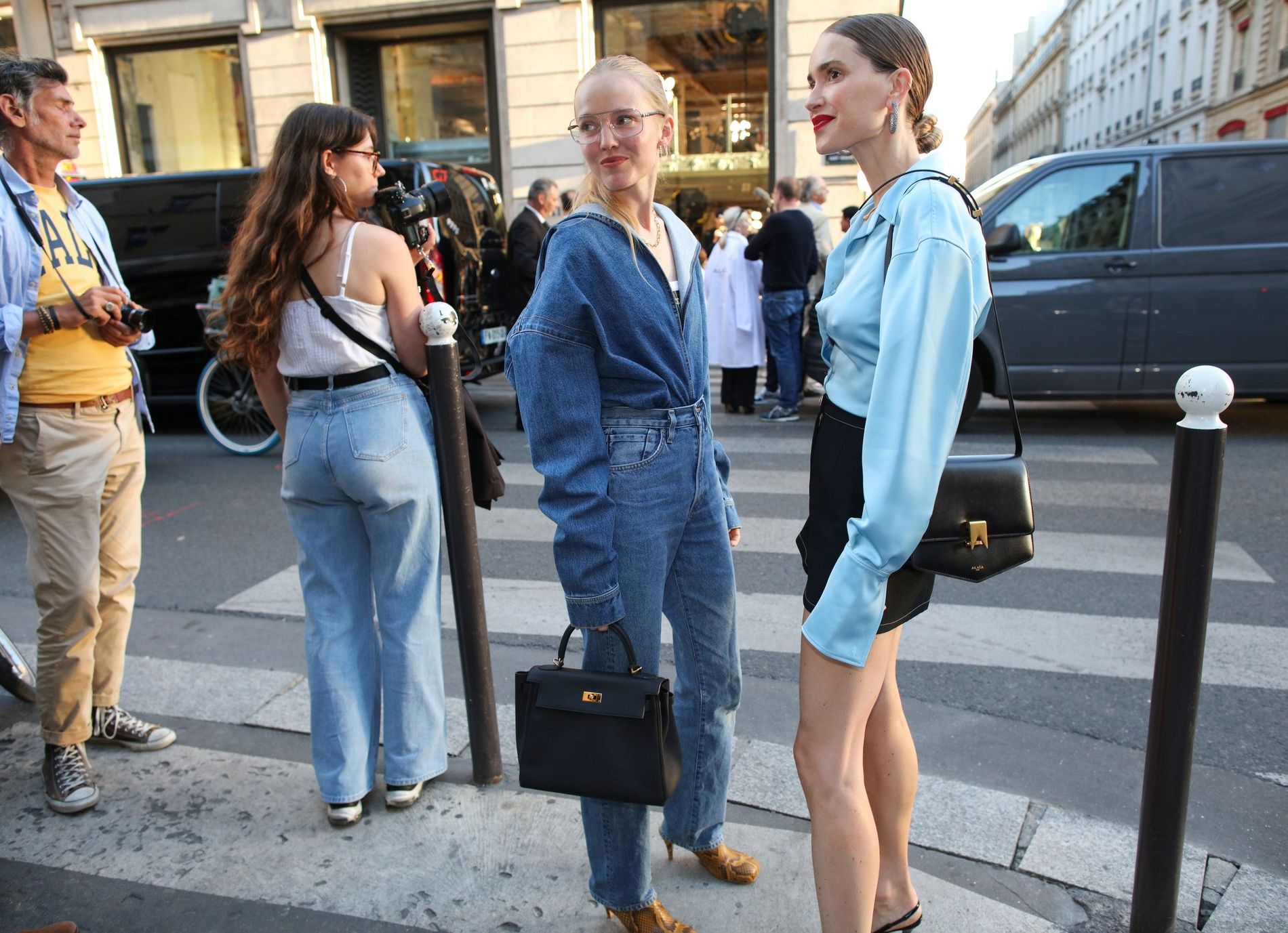 Photo: Phil Oh
Fredrik Robertson at Schiaparelli
Avid couture collector and (apparently) Jared Leto's look-a-like at the Met Gala, Fredrik Robertson headed to Paris with multiple looks in tow. At Schiaparelli, the Swedish savant paid homage to the house, wearing creative director Daniel Roseberry's sculptural gold accents against a white robe.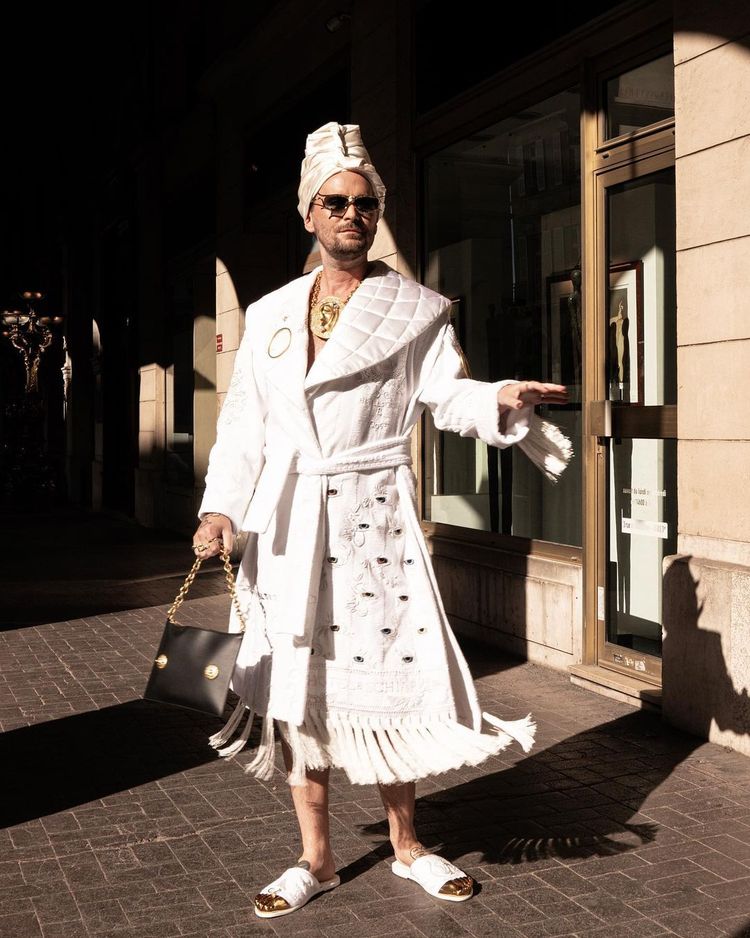 Photo: @fredrikrobertson
Fredrik Robertson at Iris Van Herpen
At Iris Van Herpen, Robertson switched out the Schiaparelli regalia for sweeping sun ray pleats. The tonal transitions between yellow and purple were, in just a few words, quintessentially Van Herpen.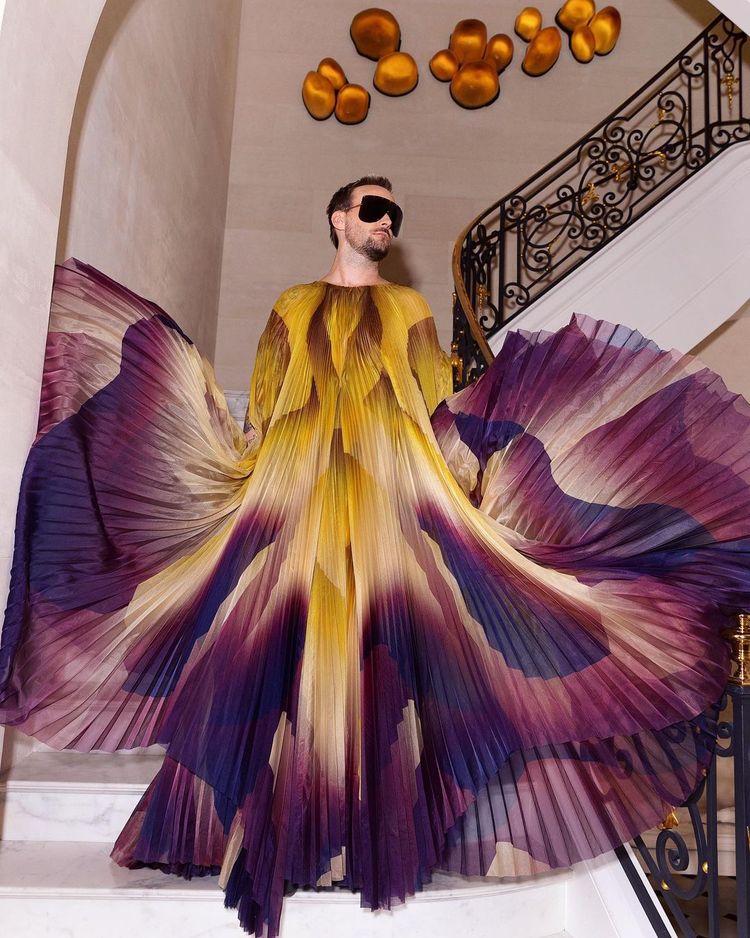 Photo: @fredrikrobertson
Bryan Boy at Dior
Wearing the timeless combination of a black tie and white shirt, Bryan Boy levelled up his look at Dior with a dark denim jacket, decorated with dusty beige contrast patterning.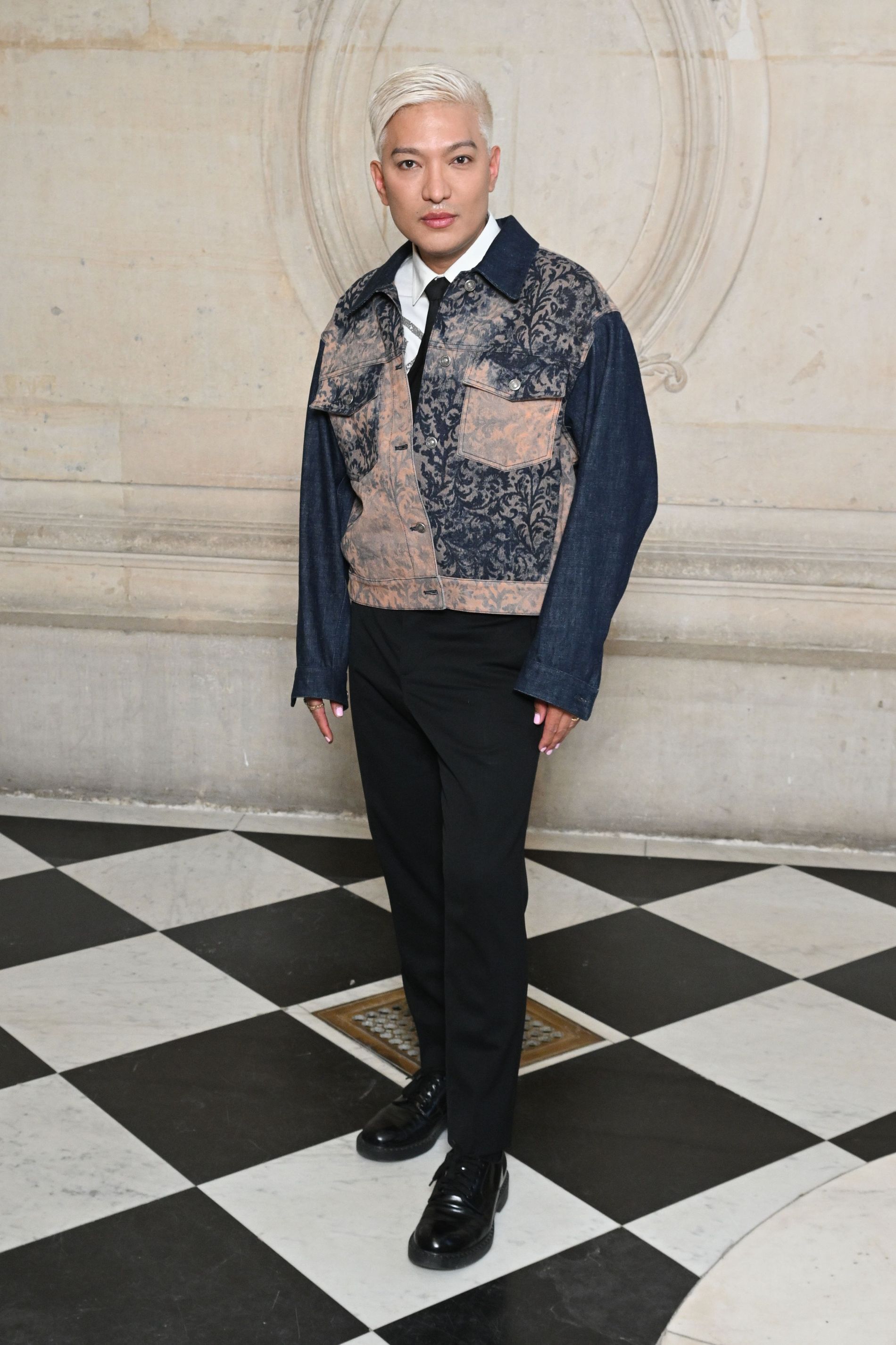 Photo: Getty
Sophia Roe at Dior
With a light blue Lady Dior tucked under her arm, Danish content creator Sophia Roe continued the denim trend at Dior, teaming her navy jacket with wide-cut jeans.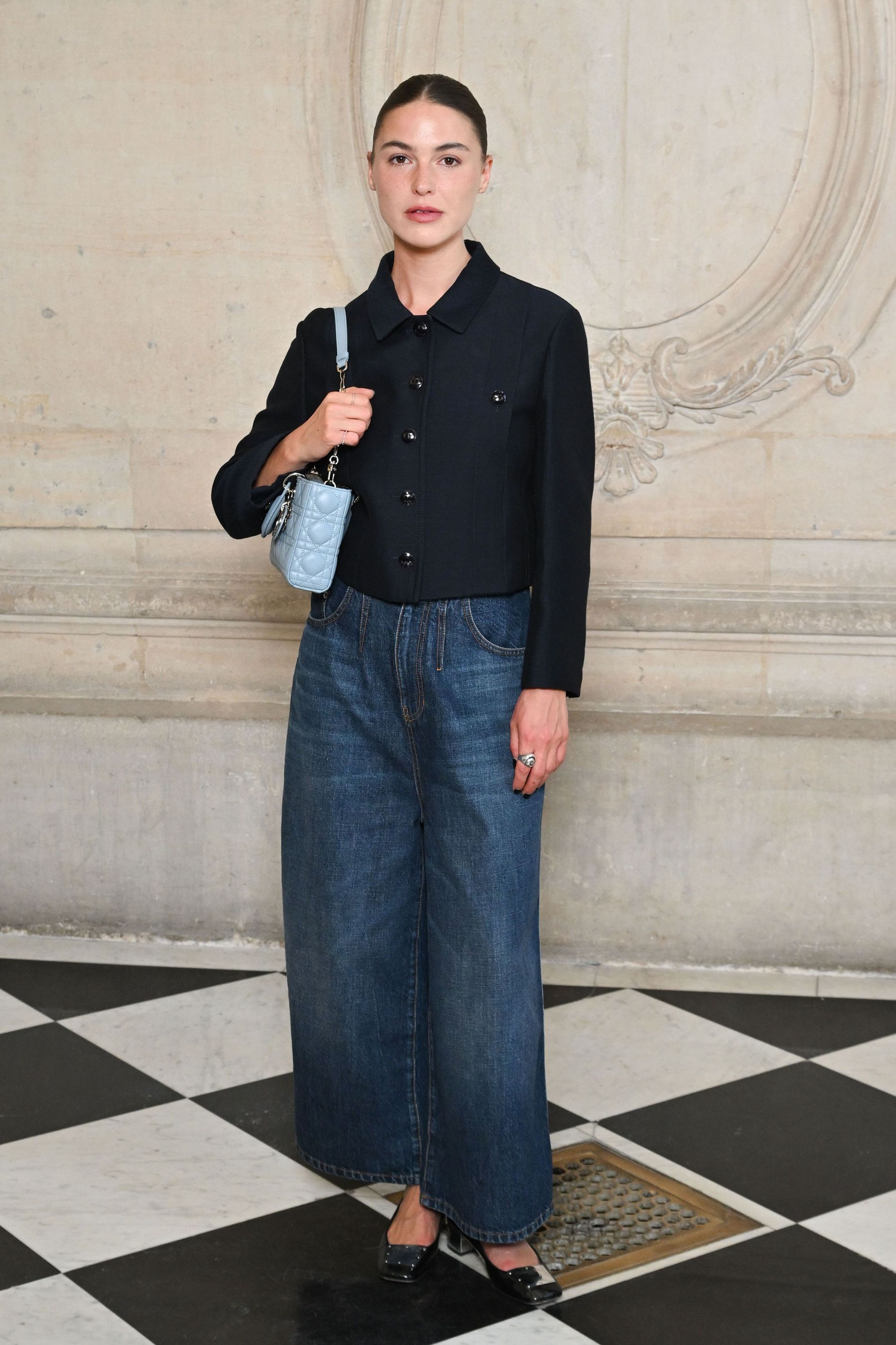 Photo: Getty
Martina Bonnier at Dior
Fitted out in a sequinned floral print dress, aviator-style sunglasses, and kitten heel mules, Vogue Scandinavia's editor-in-chief Martina Bonnier posed with Sophia Roe at the Dior show.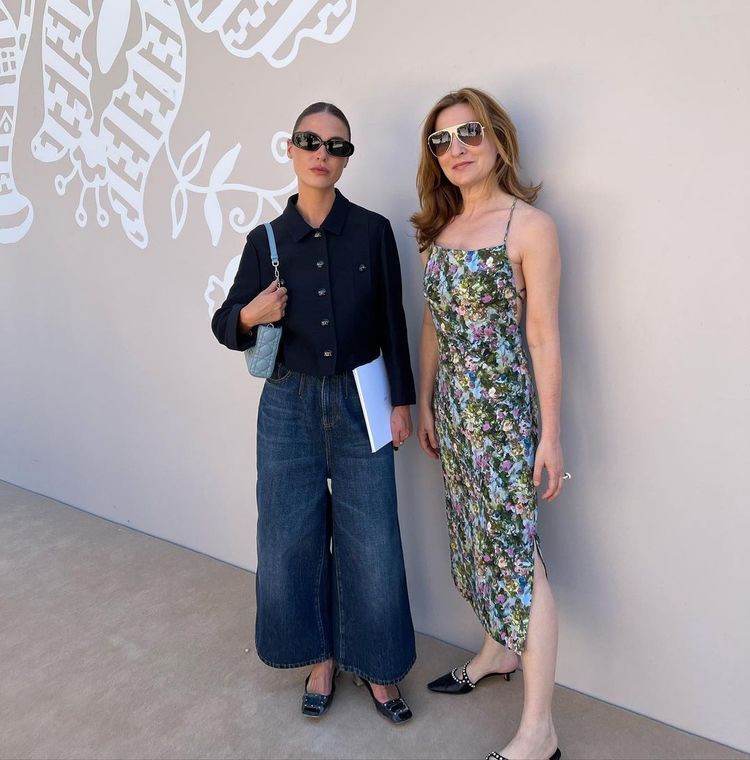 Photo: @Martinabonnier
Bryan Boy at Chanel
Proving when it comes to accessories more is more, Bryan Boy hit the Chanel front row in a look that conjured images of Gabrielle Chanel herself.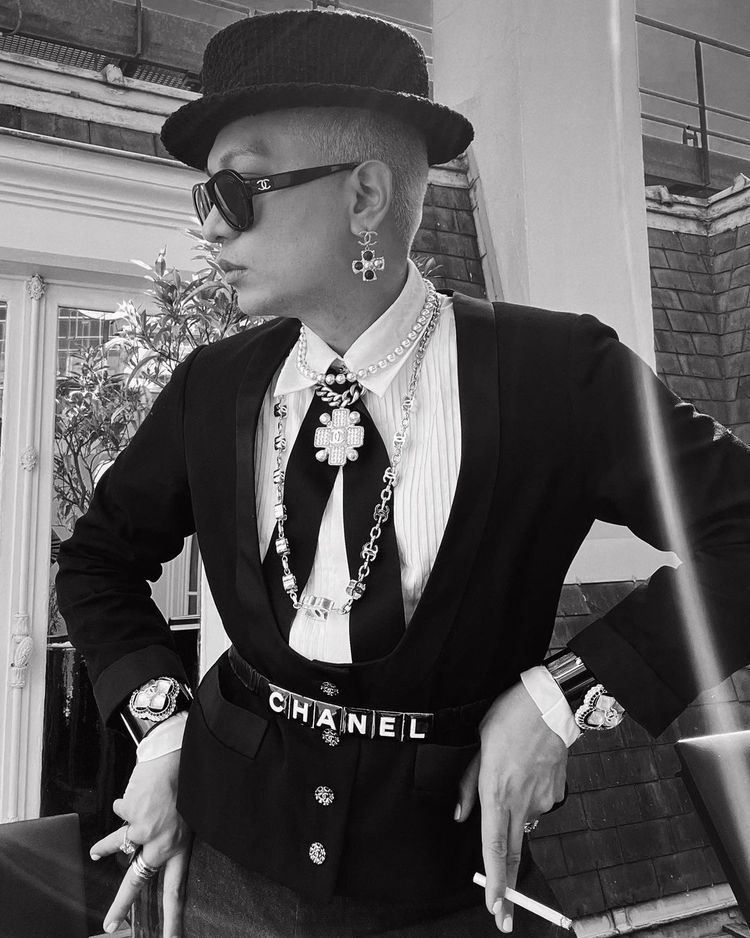 Photo: @bryanboy
Pernille Teisbaek at Chanel
Teisbaek made a sweeping statement at Chanel in a floor-skimming silvery black dress.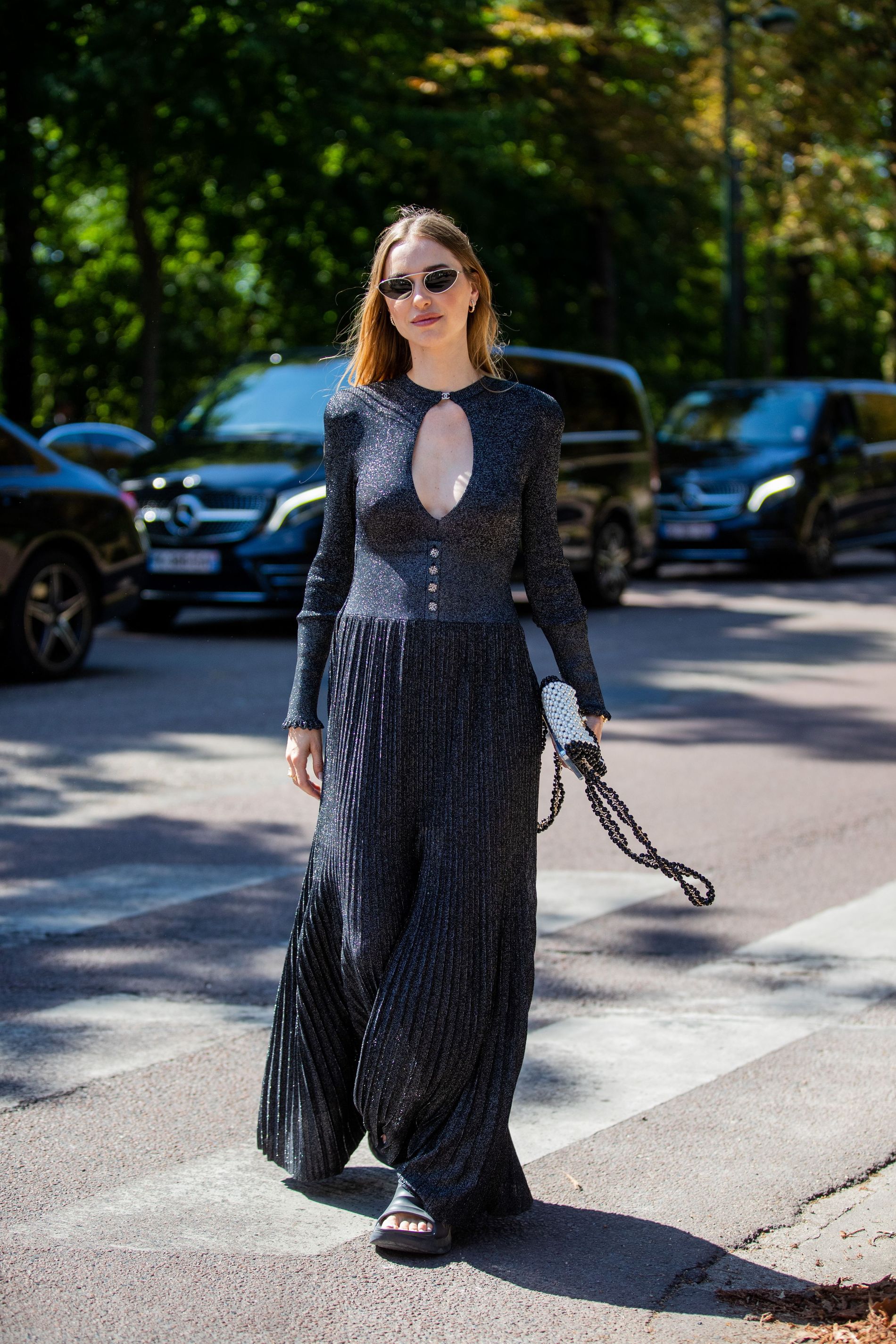 Photo: Getty
Fredrik Robertsson at Jean Paul Gaultier
As someone who knows how to get the room's attention, Robertsson wore a red dress with an extravagant train to Jean Paul Gaultier's Haute Couture runway. The statement-making dress was complemented with a blonde wig by Sofia Laskar and glasses by Valentino.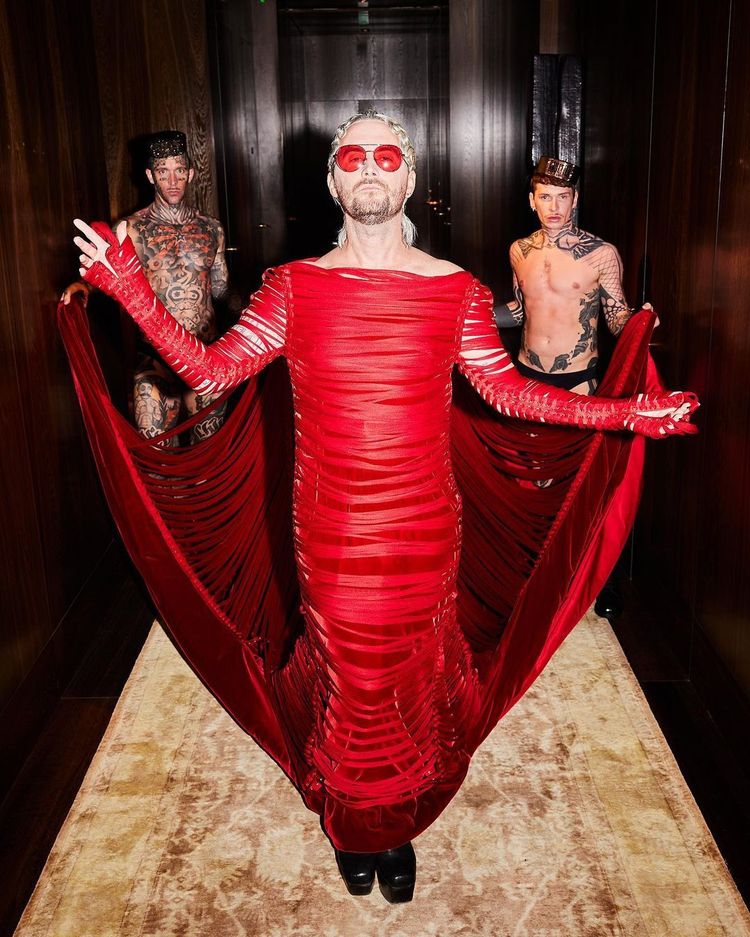 Photo: @fredrikrobertsson
Bryan Boy leaving Paris
Boy knows how to fly in style. Here the content creator says "au revoir" to Paris in a Chanel tweed box jacket paired with the season's knee-length shorts and Hermès bag.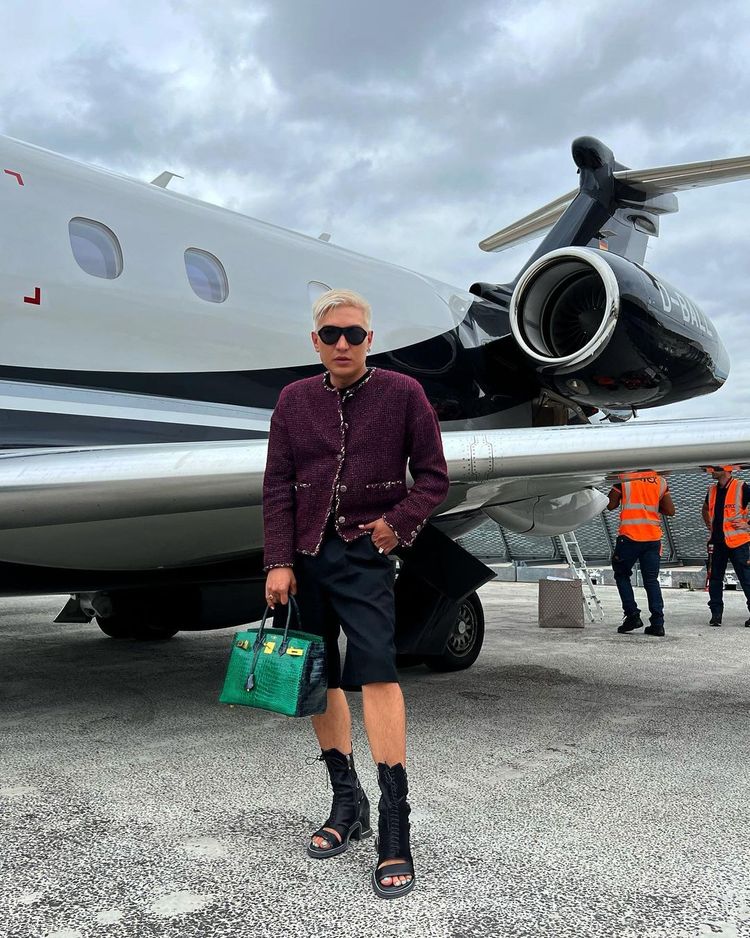 Photo: @bryanboy