On your next night out, leave the little black dress at home in lieu for more a more vibrant sartorial vernacular
All products featured on Vogue are independently selected by our editors. However, when you buy something through our retail links, we may earn an affiliate commission.
Ever since Coco Chanel brought the little black dress into the world in the 1920s, it has been a staple for celebratory style. Part of the fashion vernacular – even abbreviated to LBD – the popular style of dress has had some fabulous fashion moments in moderns history, from Princess Di's iconic revenge dress to Audrey Hepburn as Holly Golightly in Breakfast at Tiffany's.
But while there will always be space in our closets for the LBD, this season we're looking for something different as we head out for the evening. We crave emboldened ensembles in primary colour ways. We peruse tangerine oranges, cobalt blues, and hot pinks while planning our party looks for the upcoming season.
Seen on the autumn/winter runways, the rainbow revolution is clearly here. At Lanvin, shimmering silk in plum cascaded down the models body. Worn with pale pink suede boots and a feather collar, the monochromatic look left us craving late night champagne. For their autumn/winter 2021 runway, Versace reveled in monochromatic pops of colour. Here, the sweet-heart neckline, skater skirt and cap sleeve pairs with party-ready platforms and matching monogram tights.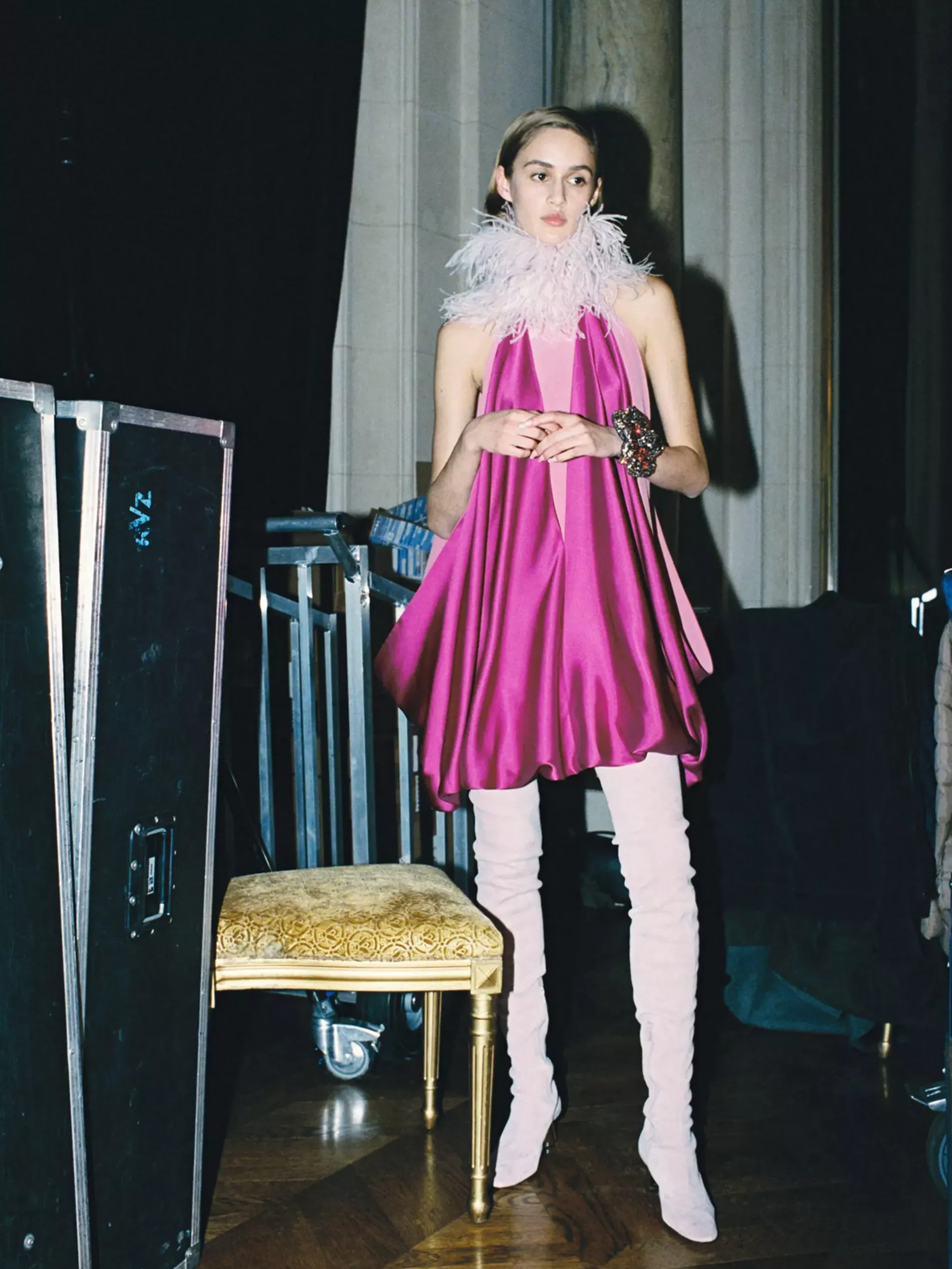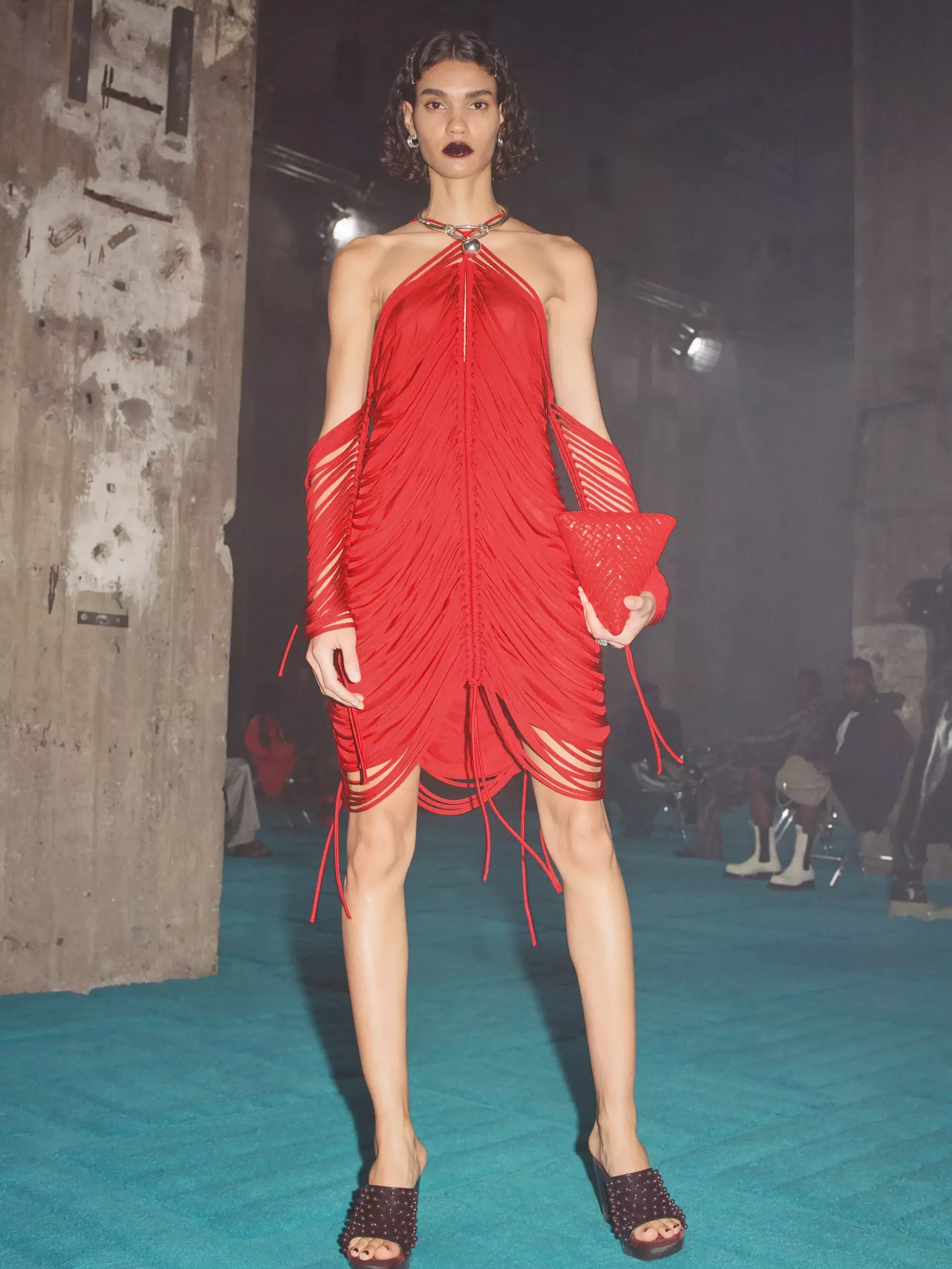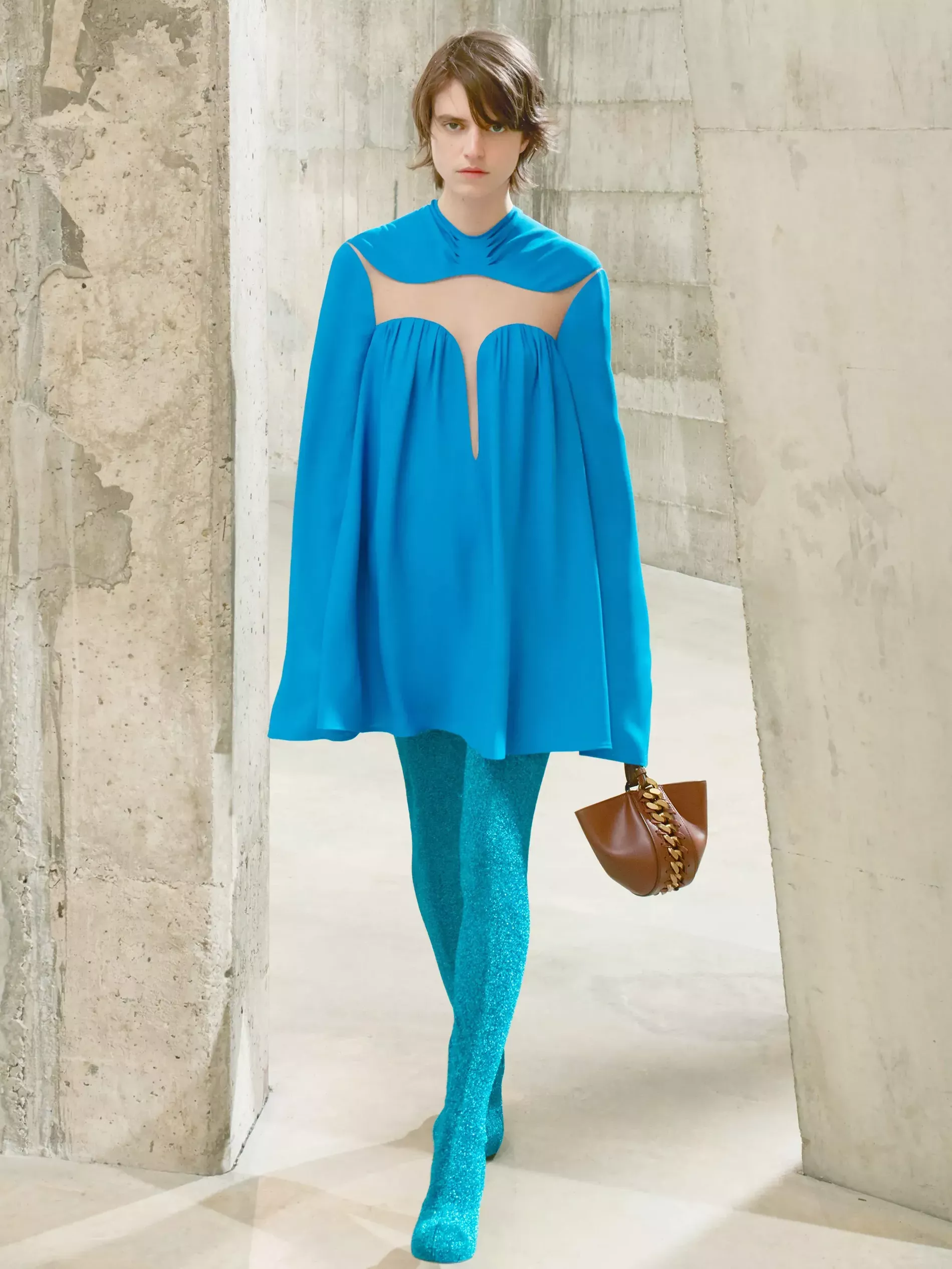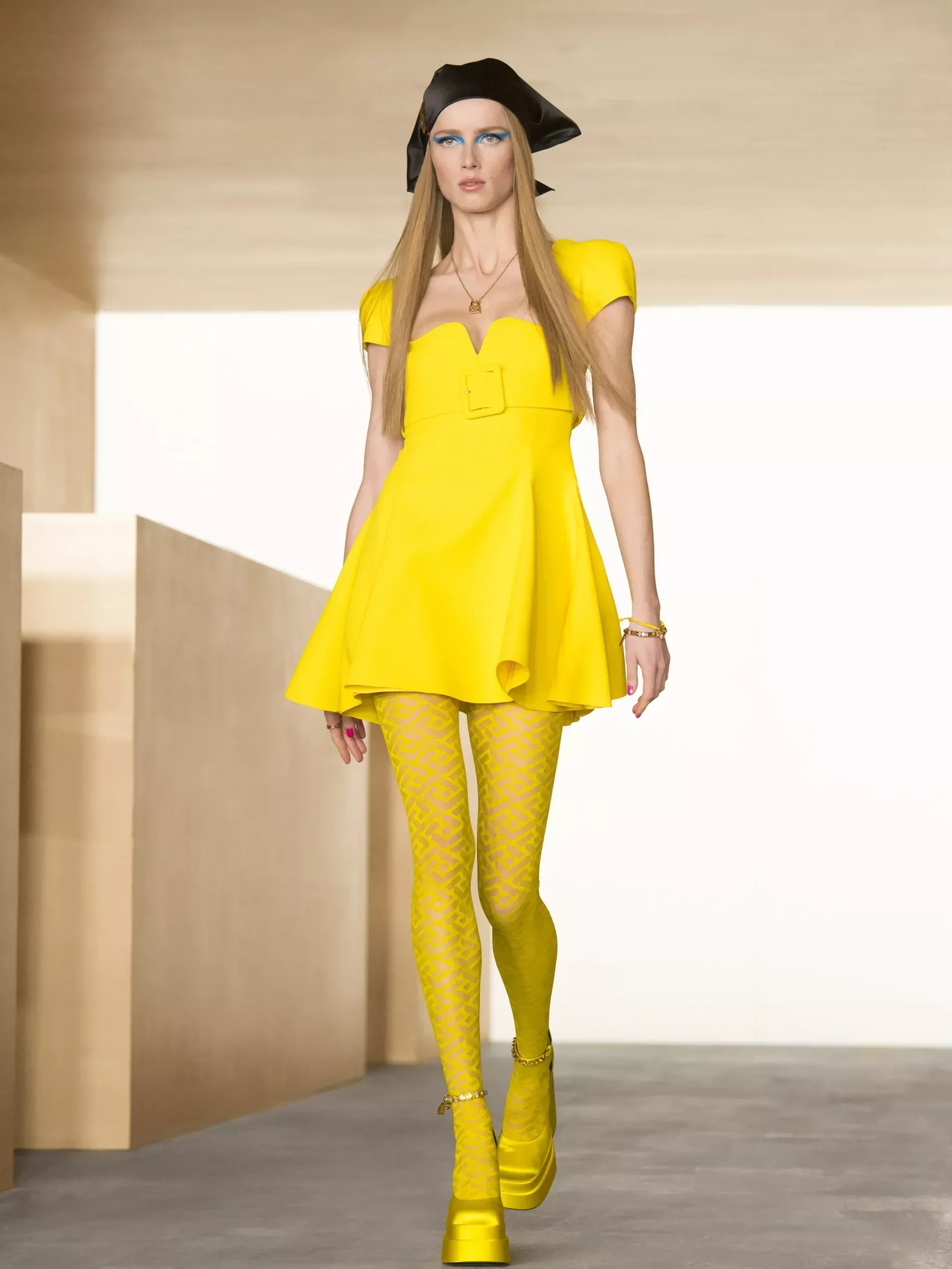 Stella McCartney's electric blue mini dress styled with sparky boots could be spotted in Vogue Scandinavia's inaugural issue celebrating the new roaring 20s. This celebratory air of shortened hemlines and party-ready silhouettes continued at Bottega Veneta, where a carefully draped fire engine red fringe dress drew our minds to Gatsby-essque nights out.
We do concede that styling a bright colour can be difficult – after all, the LBD is a basic for a reason. But fret not, styling the soon to be modern classic comes down to colour theory. Identifying the opposing shade on the colour wheel to your boldly coloured dress will set you up for success. For example, greens pairs beautifully with pinks, while red and aqua were made to be. Then there's always the option of playing around with variations of the same colour, as displayed at Lanvin, Stella McCartney, and Versace. Finally you can pair your emboldened ensemble with neutrals, like black, white, beige or why not something bedazzled?
Below, Vogue Scandinavia have collated the best brightly coloured dresses available to shop now. Step outside of the box and embrace a bold new shade this party season: