Keen to dabble in more phone-free moments? Mia Ljungberg Nevado, the Danish, Stockholm-based founder of the LookUp movement, suggests cutting down on screen time is easier than we think
It's been a tough summer for phones. It all started when Bebe Rexha was hit in the face by a phone during a concert in New York City. More recently, Drake dodged a phone hurled at him in Chicago. We have artists pleading with audiences not to take selfies, others daring their fans to chuck their devices. And even when there isn't a horrifying incident, when it comes to phones at concerts, the vibes are off. When Beyoncé kicked off her summer tour in Stockholm, Friends Arena was aglow with camera lights in a manner that was frankly unnerving.
Meanwhile, there seems to be a continuous shift away from things that may be harmful to us, even if they are, in the best of circumstances, pleasurable. We know people are drinking less than ever before (according to the Norwegian Institute of Public Health, alcohol use among young people in the Nordics has been steadily decreasing for 20 years) and lately it's cool to be sober, with countless celebrities and icons proudly declaring their sobriety. Smoking, similarly, has taken a hit – Sweden is on track to become 'smoke free' (meaning less than 5% daily smokers). According to the Public Health Agency of Sweden, last year's smoking rate was 5.6%. Could phones be the next vice to go?
One woman who has been advocating for a decrease in phone use for years is Mia Ljungberg Nevado. A Dane living on Stockholm's Djurgården, Ljungberg Nevado is the founder of the LookUp movement, which has been organising phone-free concerts, studio visits, dinners and other events since 2019 – well before putting your phone away was a thing. When she hosted Vogue Scandinavia's first ever team dinner at her home, she confiscated our phones on arrival, placing them in a box in the other room. "I feel we have a responsibility as a society to decide when does it make sense to have the phone and when does it not make sense," she says.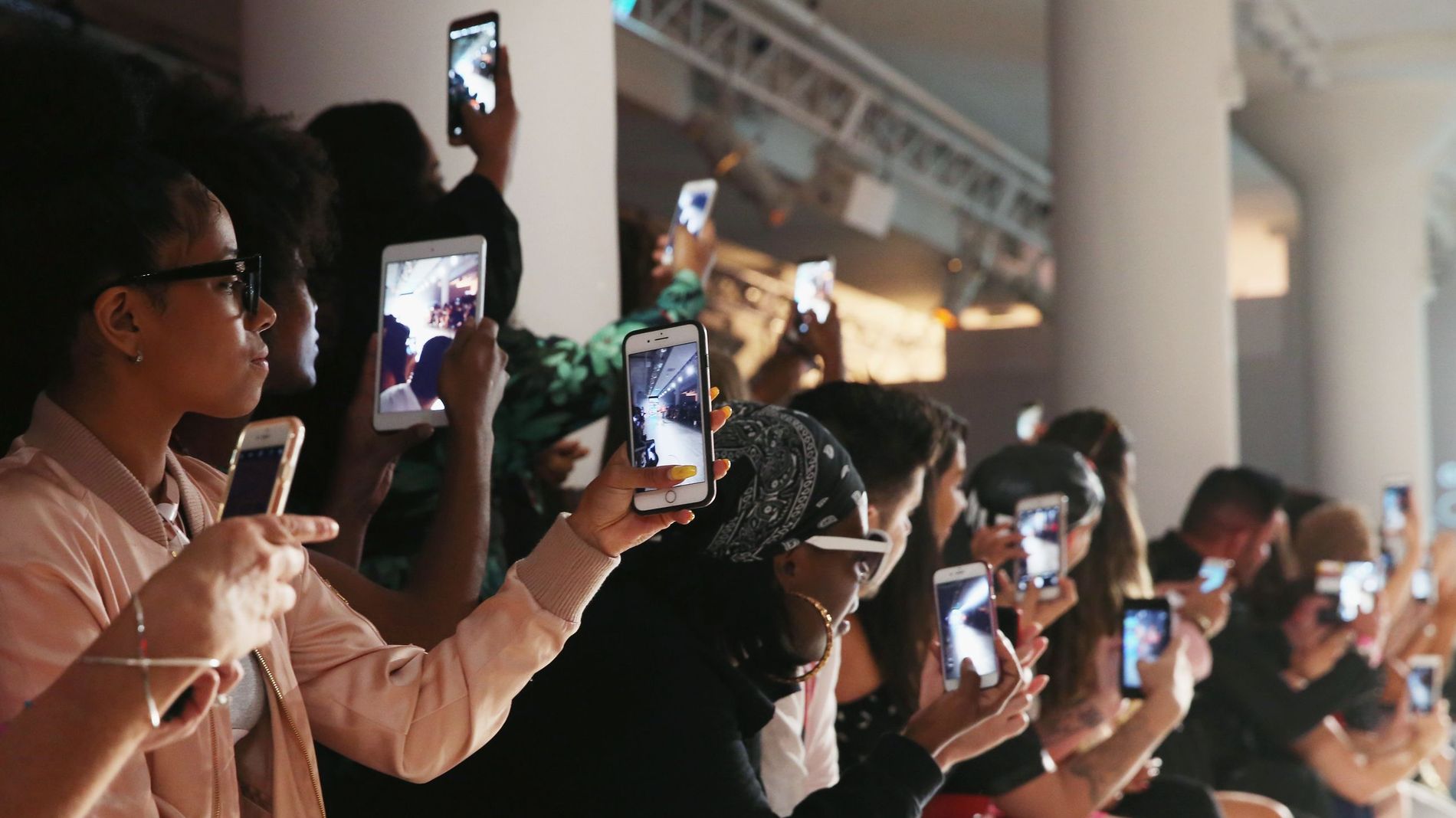 One place it absolutely does not make sense to have a phone, Ljungberg Nevado argues, is at a concert. "The phones are just a distraction. We have to ask ourselves, 'Why is it that we need to share with the whole world what we are doing?'," she says. "It's not cheap to go to a concert – you invested in an experience. And instead of being in that experience and just enjoying it, being totally free to dance, sing along… If somebody were to film me doing that, I wouldn't feel as free."
I feel we have a responsibility as a society to decide when does it make sense to have the phone and when does it not make sense.
Mia Ljungberg Nevado, founder of the LookUp movement
Ljungberg Nevado stresses that she's not anti-phone and she doesn't want to shame people into putting their phones away but rather offer a positive phone-free experience. These experiences have included an intimate concert with Swedish singer Meja, an art walk through the work of renowned artist Charlotte Gyllenhammar and a sunset breathwork session with renowned breath expert Anders Olsson, to name just a few. These days, however, Ljungberg Nevado does not put attendees' phones in a box, but rather in a Yondr pouch – those handy, lockable pouches found at A-list comedy shows and concerts, private celebrity-heavy parties and a growing number of schools. Yondr even had a cameo on this season of And Just Like That…; the pouches were used at a taping of Che Diaz's sit-com. After being connected with Yondr through friends, Ljungberg Nevado got involved with the brand as the new Scandinavian partnerships lead.
According to Yondr's CEO Graham Dugoni, who founded the brand in 2014, over the past year he's noticed a "pretty big shift" in people's willingness to part with their phones at an event. "Things are moving towards where we always thought they would go, which is a bigger need for phone-free spaces and everything that captures," says Dugoni when I reach him on his flip-phone. "People are starting to realise it isn't just about distractions. That's a big part of it – being present – but it's also about feeling uninhibited, about allowing your body to adjust from not having constant pings or answering phone calls." On the brand's website, there's a quote from Danish philosopher Søren Kierkegaard: "The highest and most beautiful things in life are not to be heard about, nor read about, nor seen but, if one will, are to be lived."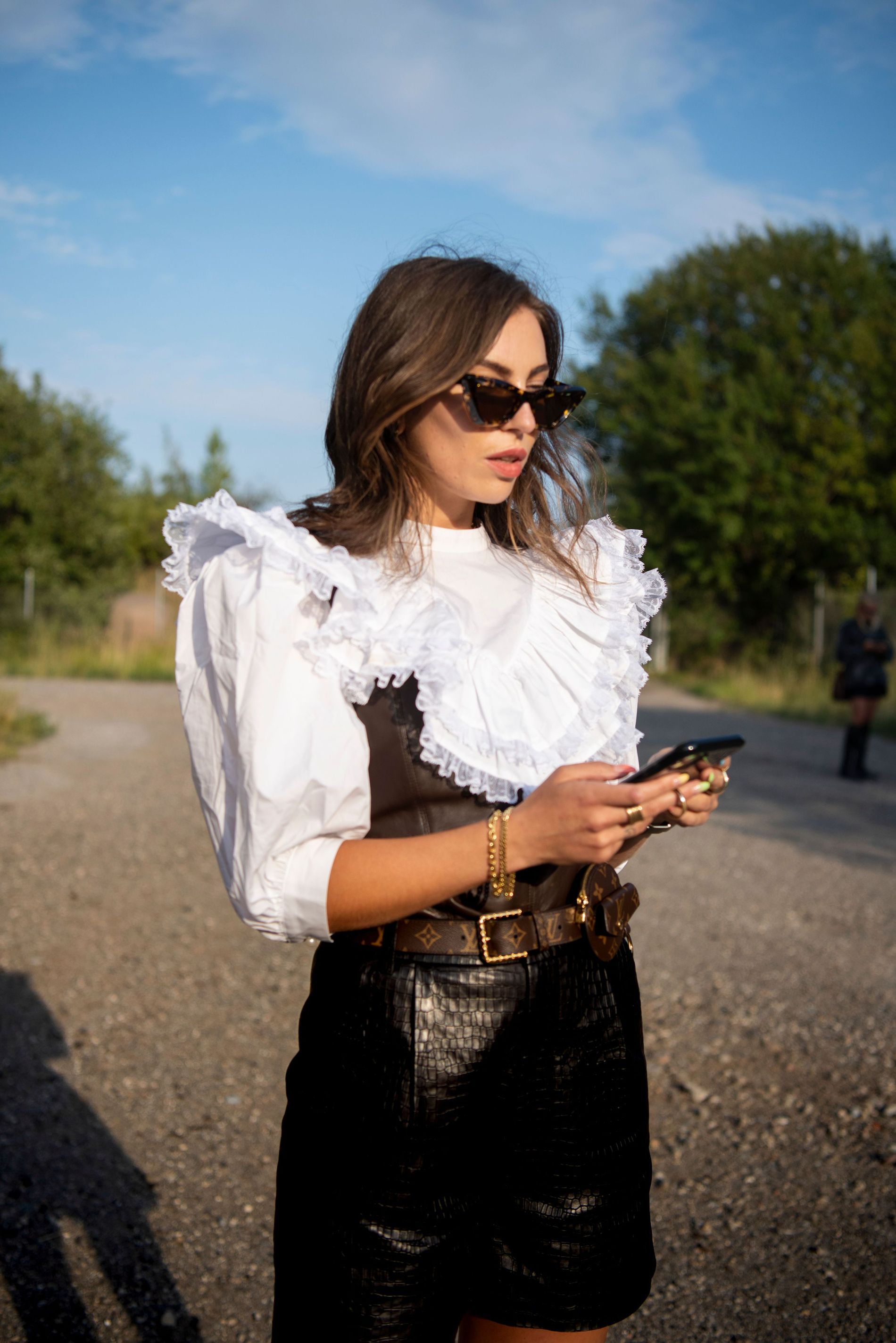 Photo: Christabelle Beaudry
For Dugoni, the beauty of a Yondr event is the "social contract" – everyone adheres to the same rules. "Once people step through the threshold, it's 30 minutes before the show starts and no one is on the phone and everyone is pretty OK with that," he says, noting that there's always a phone use zone outside the show space for emergencies. "Everyone reorients around what this means and what they're about to experience, and the energy in the room becomes 100 percent different."
At the beginning, it was artists leading the phone-free charge (Yondr's big break came courtesy of early-adopter Dave Chapelle), but these days individuals are actively seeking out phone-free concerts. Dugoni also tells me there's been a spike in Yondr use at private events, specifically parties and weddings. For those who want to experiment with phone-free time at home, there's the Home Tray: a lockable, signal-blocking box perfect for uninterrupted family time. We'll soon receive one at the Vogue Scandinavia office, where we will experiment with phone-free editorial meetings.
But there's a difference between having our phones locked in a pouch at a concert – we may be more willing but we don't really have a choice – and actively putting your phone away in your everyday life. For those interested in dabbling in phone-free moments, Ljungberg Nevado, who goes without her phone for 24 hours each and every week, suggests to start small. "It's a little bit the same as a New Year's resolution – if we go too big, we aren't going to follow through," she says. While she strongly advocates for sleeping without a phone ("it's really the worst"), she thinks meals are a good place to start. "Start with breakfast without phones on the table," she says. "Or go for one walk a week without your phone."
As for what the future holds for our beloved devices, Ljungberg Nevado offers an interesting comparison. "It's a little bit like smoking. They started with half the restaurant being a smoking section, and now you can still smoke, but you have to go outside," she says. "I think it's a little bit the same with phones, and that phone-free spaces will be the norm in a few years."